Top Ten Best Evanescence Songs
1
Bring Me to Life

I love it so much... Its my favorite song that dedicates myself..
Great song, tarnished by the fact it was the theme to such a tripe fest as the daredevil movie.
This song was the one I listened to after My Immortal, and then I found out that they sing rockish songs at well, and since then I became a big fan of them, I really love their songs! Her voice is just so haunting en amazing
To tell you the truth I didn't even know about evanescence until recently... One day I just heard this song and I was immediately drawn to it... Now this song is one of my favorite... Their songs are super awesome... No doubt... This song is one of their best.. I love this song! Amy lee has a really good voice... They rock... You guys are the best. I love you...
2
My Immortal

Yes, I AM a fan of rock music and don't normally like peaceful music but this song is just awesome! The lyrics are sad yet the piano music is so relaxing! Evanescence can really put more than one emotion into her songs, excellent job! Rock on Evanescence
This is one of my favorites songs of all time. A very nice combination of piano and voice.
This song transformed the way I though I absolutely LOVE it!
sometimes this song even makes me cry because it's so deep and powerful =, )
This gave me chills and I (mostly) never get chills just because of a song.
3
Going Under

I can't deny the Bring Me to Life is their best creation but Going Under should be just next to it... Great music, song, composition, lyrics and above all it is the best music video by Evanescence ever, especially the underwater filming of Amy Lee, She is just fantastic...
Unlike Bring Me To Life, Going Under has a great music and the chorus and I listen to everyday this song.
So beautiful. It breaks my heart. I listen to it all the time! Sad, enchanting and truthful, this song is the essence of unrequited love.
Where is the sad? Heavier guitar, psychotic and dark lyrics, enough said. This song is very aggressive.
This is just as good as bring me to life, it deserves second.. Bring me to life will always be the top, but this isn't fair away at all..
I voted for this, because I think it should be second on this list
4
Lithium

One of the best of her songs... gothic... both the music and the video.
very beautiful chorus.
For some reason this song always hooks me from the first moment I hear it. Her voice is so angelic and haunting at the same time in this song. LOVE even more than BRING ME TO LIFE!
It's most played track on my pc nice lyrics nice music and of course amy lee's voice quality is great which makes this songs special to me
I love this song so much I think that it makes a difference in me every time I listen to it I thank her for making this song so much, it is such a soothing song for me when I mad or sad it just makes me feel better. Music is part of my life. A big part thanks for the amazing song!
5
Everybody's Fool

"without the mask, where can you hide? Can't find yourself Lost in your lie" Chilled me to the very core the first time I heard it. Can't resist playing it twice every time I hear it.
I think this should replace lithium and be third, simple fact is that this song has a great music video to it, aside from that it is just better than lithium, not to say that lithium is a bad song but I just think that it doesn't deserve no higher than 5th
Love the message if the song and the music video is AMAZING
Tells such a clever, entwining story with a beautifully matching video. They say things which actually match so many peoples' lives that it makes your every hair stand on end. It's so reassuring to know that people in the press share the exact same feeling as us listening to their songs which just proves how unique and down to earth this timeless band actually is.
6
My Heart is Broken

This should be in the top 10! Amazing Piano and Amy Lee sings it so beautifully! Just listen to it and you'll keep on listening' to it the whole day!
This song is truly amazing, Amy Lee has a wonderful voice. The piano music in the background feels almost magical.
Very heart touching song... It should come right after bring me to life... Amy lee fans please listen to this song...
.
You can feel it, this is the most passionate song they've made. For me it sounds almost dreamlike. Bring me to life, My immortal, all those song are great but this defiantly shows all the best qualities of this band in one song. Chunky guitars, smashing drums, Amy's vocal range coupled with her amazing piano riffs. This is Evanescence's best song without question.
7
Call Me When You're Sober

one word "AMAZING" I just started listening 2 Evanescence n I'm in LOVE wiv it! I can't believe people who prefer miley over evanescence! btw the theme ov the song is RED TRANSFORMS INTO PART-SINGER-PART-WOLFY LOL
this is an amazing song love it!
Like it a lot more than Bring me to live, or others that are higher in this list. Not played too often in radio what makes it more pleasant to listen.
There is just one word to describe this song and that word is AWESOME! I've been to 8 of their concerts and I even got to meet Amy Lee the lead vocalist and she was so nice! Also, I like this song because of the video. The part with the wolfs are awesome! Also, say another comment if u guys agree with me.
8
My Last Breath

this song is great just listen to it... I love this song it should be on no. 3 or 4... VOTE FOR IT PLS PLS PLS PLS...
It makes me tear up every time I listen to it. It's that beautiful.
This song is just ausm... Must vote... It should be in the top 3... Yeah definitely... A beautiful mixture of metal and melody...
Guys really, this song is not sad, just Amy's voice is sad and this song is Linkin Park's style. Ben's guitar riffs, chorus and electronic effects is absolutely perfect. Evanescence is MY LIFE.
9
Hello

I've listened to this song for hours on end... my favorite evanescence song by far. so much emotion and meaning.
it has that haunting effect on me that I just have to love.
This is my favorite song you could tell Amy touch the most time and effort on this song and this makes me go through a rollercoaster of emotions! Its amazing...but sad. The song is sadly about Amy's 3 year old daughter Bonnie many years ago when she was 6 died of drowning, Rest in peace Bonnie. Anyways, this is one of the most underrated Evanescence songs but this song has some of the best lyrics I have ever heard! Definitely one of the best songs probably ever!
I love this song. It's so beautiful! This should be number 5 at least. Inspiring and heartfelt. I immediatly tear up.
10
Tourniquet

Wow! What a lyric. I love this song. There it is everyone, whenever you feel lost listen to this song because within the dark you will always find the light.
Wow, just... Wow. There's hardly a handful of songs I've listened to in my life, that actually made me cry, and this one really deserves to be at least among the top 5 songs. I'll be honest, I'm not really sure I like it better than Bring me to Life or Going Under (first song always wins...), but damn, this is great, in a dark and disturbing and depression-inducing kind of way.
Well, there are songs which are so depressing that they make you want to die. But this is the only one I know that's sad enough to remind you that death solves nothing. Give this song the love it deserves!
This is the best song ever I can't believe that this is so low I think it deserves to be number 1. I love how it is so evil and high projected. This definitely the best evanescence song and it should be number 1. I couldn't get it out of my head for two weeks and it really is an amazing song. I am begging here... Please take this comment into consideration and make it number 1. PLEASE tourniquet for the win
This is the first Evanescence I heard...
so I love this song!
The Contenders
11
Imaginary

This song should be number 1! It's incredible and means so much to me. It is haunting and absolutely beautiful! Listen to the lyrics... :) I can't belive it's down this low! :(
You start to tune out and relax, then it hits you, then you disapear again into peace. Amy Lee's voice has outdone itself again. Lyrics amazing, you start to live them just as Amy writes and expresses them.
I have nothing to say
Because words are too weak and small to say how much I'm in love with this
This song is just gorgeous. I actually just recently started listening to Evanescence's other stuff besides their big hits and this was the song that officially got me hooked. The lyrics are some of my favorites they've ever written and the composition is breathtaking. Definitely needs to be in the top 5.
12
Haunted

How can this be out of the top 5 at the very least?!? I don't know something that gets my spine shivering more this song! Dark, spooky, AMAZING.
love the song, Amy Lees' voice is very eerie, and with the eerie tune of the music alone is just and added bonus in the beggining of the song
I agree with some of the top ten ( bring me to life, going under, sweet sacrifice, heart is broken, sober) but it haunted deserves to be at least like 6th, it's so chilling and dark.
This is so much better than going under. Top 3 should be haunted My immortal Bring me to life or whisper. Amy Lee has such a haunting voice and this song is abasing the only song of hers I don't like is call me when your sober it's to sop for my taste but love her love Evanescence this band is better than god. I worship em
13
Whisper

This needs to be so much higher.. it ain't nearly as good as haunted or everybody but still I mean 23?
Awesome in every way. From the guitar solos, vocal solos, and gothic theme!
It's in my top three! I like Tourniquet and Everybody's Fool a little more but seriously... this song is awesome! Pretty much any song from Fallen was amazing.
Such an amazing song. Every time I click shuffle, I hope that it comes up. Its both beautiful and satanic. Just an amazing song
14
What You Want

This song is real industrial metal, with lots of dimension in the vocals and guitar; should be among the top five. Try to listen to it just once and you can't, you will want to play it over and over again.
This song is my favourite Evanescence song! It has a very aggressive and vengeful theme which can really evoke emotions in the listener! It has one of the most powerful lyrics in all of Evanescence's songs 'Hello, hello, it's only me, infecting everything you love. '
This is my favourite evanescence song! The beats, guitar and chorus is amazing. Its different from her other songs. Deserves to be among the top 5!
Great Riffs, And The Chorus Is Excellent
15
Snow White Queen

One of the best Evanescence songs and from what I heard she did not write it a stalker wrote it to her.
Amazing song! Why isn't it any higher on this list? The music and lyrics by themselves are amazing, yet together they are horrifically exquisite!
This song is my favourite. Quiet, then loud with the guitars. Its creepy, but powerful
My snow white queen!
16
Sweet Sacrifice

This song hs inspired me to no end.
This song is so much better than Bring Me to Life. The guitars, the haunting vocals, and everything else about this song is better than Bring Me to Life. Every time I ask someone what their favorite Evanescence song is, they always say it's Bring Me to Life. I'm the only person I know who's favorite Evanescence song is Sweet Sacrifice. I really wish more people would like this song as much as I do.
IT'S MY FAVOURITE SONG, WHEN I LISTEN TO IT MY POWER GO OFF (IN A GOOD WAY).. I WANT TO LISTEN OVER AND OVER AGAIN
Most aggressive Evanescence song my opinion with Going Under. Because this song is very very angry and sarcastic.
17
Lost in Paradise

Amy wrote this on her own in a very broken moment
She said she didn't think much about what she wrote
She just wrote what she thought is right
Love it
This is probably one of their most beautiful songs. Amy Lee has an incredible voice. Not many people give that much thought.
Such an amazing song! The first time I heard this song, I knew it was the best one off the new album, hands down. I love how the tempo changes from slow to faster and more hard core rock! This song deserves to be higher up there!
This song will be the new My Immortal, I'm sure! I like so much this song, I love the lyrics and also the music, it is perfect! Thank you Evanescence!
18
Good Enough

I like Amy's voice in this song. It's so angelic! Beside, it's a really nice mix between the hardrock and the soft music. I like also the piano sheet that have been used in the 1st minute. Also the song rythm it's so amaizing. This got to be the best song by Evaescence no doubt.

Amy has one of the best voices I've ever heard... And the piano... It just makes this song perfect
I love this song. Amy's voice is so beautiful and it's literally like listening to an angel. The piano part is amazing and song is just plain beautiful.
My favourite song from Evanescence... Beatiful melody, the glorious atmosphere created by the piano intro, it's so SO underrated, a truly BEAUTIFUL song, so peaceful
19
Like You

This song... so beautiful and soft... and then you get to the final chorus. This song is one of the few, if not the only, song that has actually made me cry.
.. This should be in the top 5... Amy is at her best in this song.. You can feel it in her voice... The pain of loss is so beautifully echoed in every line... I can go on listening to it
It's amazing.. Amy wrote this for her sister who die when she was 6years old.. Her sound amazing and touch my heart
I long to be like you,
Sis,
Lie cold in the ground like you
Did.
There's room inside for two,
And I'm not grieving for you.
And, as we lay in silent bliss,
I know you remember me.
20
Erase This

This song should be number 1, people don't know to much about this song because it's not in the radio, but if people looked for it, they will all love this song as much as I do!
This song is great and it really demonstrates the range of things that evanescence can do. This came straight from Amy's heart and you can tell as she sings with such passion.
Nothing could stand in my way
Erase This is my favorite song, this song must be single, is amazing, I love all of this song!
21
Lacrymosa

BEST song ever by Evanescence! The choir is so haunting and the old lyrics give it an even older feel but with the mix of modern words and lyrics makes an awesome combination!
This song is too gothic... This is the inspiration I've got in which I'm trying to wrote a vampire novel entitled moonlight chronicles each time I wrote chapters I try to listen to this song...
So underrated... probably the most beautiful song of evanescence
How is this 26? What has humanity become friends? This has got to be the bands most underrated song!
22
Your Star

I love this song. It has so much meaning to it. It is also very unique. Both with tune and lyrics. I am obsessed with it. It is amazing and meaningful. Amy Lee's voice is like an angel.
Incredible song. Especially love Amy Lee's voice in this song.
Lyrically, this is Evanescence's finest piece of work in my humble opinion. I just love the message behind the song and how Amy interpreted in her own way.
Me and all I stood for, we're wandering now...
It's the way the life is. The song is my mantra:
"can't break the silence, it's breaking me."
"all my fears turn to rage! "
23
Together Again

itz really cool if nt the best hehe it should be in a higher position
My best one after Bring me to life
24
Weight of the World

my favourite evanescence song! should be at least in the top 10
Its so relatable! The echoes give me chills every time!
The last but not the least
Shows like everyone is clinging to you and drowning you down
LOVE it
Such a good track by Evanescence!
Has to climb up in the top 10.
25
New Way to Bleed

This is one of my favourite Evanescence songs and I hope it can go easily to top 10 if you vote it. It is surely better than some other songs who have better position
One of my Favourites and should be in the top 10. The intro to this song is amazing
26
Missing

Oh my god. This song. It really relates to my feelings, and the whispers paired with the instrumentals and Amy's hauntingly beautiful voice... this could very well be my favourite song of all time.
That feeling of loneliness, it keeps making you want to push yourself farther away. The feeling makes you colder even in clear sunlight. Creating a void of emptiness, with regretful emotion. The feeling of losing oneself, it positions you in the side opposite of your identity, creating misunderstanding and creating a false reasoning that you are the bad guy. This is the story of this person referring to their other self, trying to reason. This is the meaning behind the song. Slow but evident-as-sky self-destruction.
This song should be in the 10! What is it doing down here?! In my opinion it's one of their best. It's so beautiful and has so much meaning to it. I absolutely love it! All of evanescence's songs are amazing.
This song should be number 1... I surprised when I didn't see it in the list... I love amy lee...
27
Even In Death
I knew that the other evanescence songs are probably good than this song the songs tune sucks... But the thing that made me being obsessed with this song is because that it has a terrific story that will happen to break your heart... the song is about a girl who has a deceased lover... Which keeps on visiting his grave... The villagers would see her talking alone in his grave, they happened to believe that she has gone insane by the loss of her beloved, despite their knowledge that her dead lover is still visiting her and singing her a song... By the chance he made she tells her how she loves her... But then within the eyes of the people, no one believes her... The story proves that "even in death our love goes on" just like amy had sung in the chorus... Which made me cry... I am an avid fun of horror novels specially stephen kings novel... I have seen amys"s potential in writting the story of her song
She is a great singer and a terrific writter too...
Hauntingly beautiful. The section near the end where the musical break occurs, its tunes transcend human understanding and will forever be etched in my mind.
Epic! I adore this song especially the music part, amazing..
Especially all the songs from Origin are very beautiful.
28
Made of Stone

Awesome! I've loved it the second I heard it... "I'm holding out for you baby but now that I tried everything I realized I'm made of stone" not sure I got the lyrics right...
This song thought me how to be strong
Now I don't fear of anything
My favourite Evanescences song. So great music and lyrics.
THIS WILL BE THE THIRD SINGLE OFF THE EVANESCENCE ALBUM! I LOVE THIS SONG SO MUCH, IT'S SO AGGRESSIVE, AND I THINK IT'S ON THE MOVIE UNDERWORLD AWAKENING!
29
End of the Dream

Song about real world she said
Love it the lyrics and the rhythm just everything is awesome
This one is seriously underrated, it's lyrically superior to many others above and one of the best on the Evanescence album.
Beautiful song, should be higher up in the list. One of the best on the album.
I'm waiting til I can cover this song. I absolutely love it
30
Imperfection
Anthemic, beautiful, and truly inspiring. Their best since My Last Breath.
Great
My all-time favorite Evanescence song. So beautiful, Amy Lee's vocals are stunning, the guitar music and violin are powerful, and everything about it is utterly incredible.
31
Lose Control
This song is creepy and awesome at the same time, it's like those terror movies.
32
Cloud Nine

I just love the music its amazing awesome amy lee's voice is charming
Very scary, very creepy
BEST SONG EVER! I listen to this song 24/7 and I can't get enough of it... It needs to be in the top 5 AT LEAST! "If I fall, and all is lost, It's where I belong" I love that bit
This song is absolutely amazing and my favorite by far. Vote for it it needs to be higher on the list
I love this song. It has such a powerful rock riff and at the same time it can make your heart ache at the beautiful emotion in it.
33
The Change

The build up and the crescendo are so perfect, drums and vocals mixed perfectly and the piano work is so good to.
How can this be number 36? Why on earth am I the only comment? This is my favorite Evanescence song the lyrics are just out of this world.
"I've been screaming on the inside
And I know you feel the pain
Can you hear me?
Can you hear me? "
That part always gives me chills Love it!
I can't understand why this song is number 33. It really deserves at least a position at the top 15. Its lyrics are fantastic. Its music is excellent too. Please vote it to go in a better position
Amy Lee's voice is just so amazing in this, I don't think she's done a better vocal performance her voice just fires me up and breathes new life into the song.
34
Breathe No More

This song is sadly underrated. Such a beautiful piano piece with Lee's haunting, beautiful vocals, and lyrics that convey so much emotion. By far a favorite of mine.
Underrated by far... The subtle piano music is expressive and her voice filled with complex emotions and intricate thoughts, and her fragile instabilities. This song is a realistic, powerful glimpse at a relationship based on appearances and disillusioned love. Amy's voice is both strong and delicate, a haunting story where she is led to believe lies which break her, both physically and mentally. Her partner preys on her low confidence and self esteem, and shatters her completely. Beatiful, meaningful song.
If this song could be played in a dark place mountain it would give shivers to every one standing there, or if it can't it would mean that those person where not alive'

I can't believe this song is so unknown- the emotion put into both the lyrics and the over-all vocal portrayal of this song are moving, and by-far one of the most emotional songs Amy Lee has sang. Over all, a beautiful and meaningful song.
35
Away From Me
Amazing song if you feel like you're losing your grip on reality
36
The Last Song I'm Wasting On You
It's orgasmic... Her voice, the rhythm, such a masterpiece... It's sad that it isn't in an album yet! But anyway I can listen to it all day long! It actually makes me wanna cry!
Its sad that such a beautiful song is ranked 71 because not many people know about this song since it isn't in any album. But this song as soulful as it is, is a masterpiece. Love Amy Lee and her hauntingly angelic voice
Please put this at #1. I actually don't like some songs that are ranked better than this. But this one, it must be #1.
Love this song. it has made me cry a couple times
37
Forgive Me
This is my favorite, too. It reminds me of The Three Stooges Movie. After the breakup between him and Larry and Curly, Moe somewhat realizes that he needs his friends more than they need him.
It doesn't make me cry, though.
38
Bleed (I Must Be Dreaming)
This has a good intro and good feel as it portrays the way Amy Lee is feeling and how she may go about tackling these problems. it also reflects the way her mind works and how she is in a such a way that we can relate to her problems and maybe even come to realise them. it helps people to tackle what may be bothering them and I just love the crap out of these songs here. good on ya Amy!
This song is amazingly addictive that begins with a short and catchy yet dark guitar instrumental and it ends with Amy's and Ben's chilling vocals as they quietly repeat the chorus while the song fades out. It's by far one of their darkest songs. In my opinion, Bring Me to Life and My Immortal are quite overrated compared to their earliest stuff like this.
This song is so great I keep replaying it I love how the "we all live and we all die" part sounds its just an amazing song so addictive
This might be hands down one of the strongest songs I've ever heard. Her voice is flawless when she sings that chorus. "It's not what it seems, not what you think." If only it were a little less obscure
39
All that I'm Living For

This song speaks to me, and I love it so, so, much. I personally prefer the acoustic version, but both versions are amazing!
While I do prefer Going Under, this still reaches my top 5 and deserves MUCH better than 36.
I think than this song is one of the best of Evanescence. It deserves at least a position at the top 10. It givew me a lot of energy. I can listen to it easily ten times in a row. Its music brings a lot of different but all of then good feelings
One the best Evanescence songs, totally should be higher!, "All that I wanted for"
40 Surrender
41
Lies
I bet there is absolutely nobody, who'd have heard this song, 'd have even a slightest of hesitation in voting for this number... Phew! The lyrics, the flow, Amy Lee... This song is a monster guys! It's hugh...
Arguably Evanescence's heaviest song and a representation of what their music is really about. This song is not only unique, but is FAR better than anything Lacuna Coil has put out. Period.
I love it its so good as a song I love the beginning she sound like ariel... Well it's my opinion
Reminds me of Loki every time I listen to it 4 sum reason... Really awesome
42
Never Go Back
This song is just so awesome, it can have so many deep meanings and the part where she goes "the only world I've ever known sleeps beneath the waves but I'm the one who's drowning" just gives me chills
It makes me think of the Percy Jackson series or the Heroes of Olympus. The lyrics match the stories. The melody is fantastic!
Amy Lee on "Never Go Back":

"It wasn't about my life so much... When we first got into pre-production, the earthquakes and tsunami happened in Japan, and we were all just totally glued to paying attention to it, all these incredibly heartbreaking images, and we just [thought], 'Wow, ' " she said. "And I was thinking about it a lot. It was consuming my mind, and we were working on that song at the same time. I was kind of working on lyrics at night; we'd practice all day, and I'd go home at night and be working on lyrics by myself. And I came in the next day and was like, 'Guys, I'm going to make this song about the tsunami. ' "
My first reaction to when I heard this song: :D :D :D
Laugh out loud but seriously, it should be in the top 3 AT LEAST!
43
Oceans

Simply awesome, this song needs to be somewhere in top 20 at least. Although not that known unfortunatly
Very good song! My favorite!
Better than What You Want...
One of the best song.
44
October
I've known of this song for quite some time now, and one thing I've established is that I can never get the way she says "I'm sorry" out of my head. Whenever something goes wrong, those lines of the song come into my head, "I'm sorry--I'm sorry! "

Though I tried to forget,
You're all that am.
Take me home.
I'm through fighting this.
Such a beautiful song, you can hear the longing, hurt and love in her voice. The only reason I believe it is so low on this list is because not many people have heard it so they don't know about it! My #1 Evanescence song
This is their most beautiful song. Underrated by far :( This deserves to be somewhere in the top ten it's just too beautiful!
I love this song. It's one of my most favorite songs EVER!
45
Taking Over Me

This track is definitely not suppose to be at #19, should be in the first 5! AMAZING track!
The transition from piano to guitar was great! I wish this would be higher on the list because of its feel
This song doesn't deserve this position. I think that it is much better than Bring Me To Life. It can easily go to top 10
This is one of the best! It should be at least in the top 5
46
Eternal
Not deserving of top ten, but deserves some recognition at least.
Deserves top ten an instrumental and deeply emotional song
47
Anything For You
59? This is the song that got me into Evanescence! It's got awesome electronic elements, a gorgeously dark sound, and amazing lyrics!
"I'll believe all you lies" "Just pretend hat you love me"... Great song too... But I have all the songs in the top 10.. !
I Love this song! I don't care what anyone else says, its still my favouret Evanescence song. SO VOTE FOR IT O_O
48
The Other Side

I actually think this is their best song. I can't stop listening to it over and over. It's so emotional and uplifting. It's not as popular because it's still pretty new.
This may not be THE best song but it is right there with the good ones!
49
Thoughtless

What? Is it 54th? No! No! It must be 24th!
It's a cover, but I really love it and listen to it a lot when I'm hurt
This Is Better Than Korn's Version
50
Before the Dawn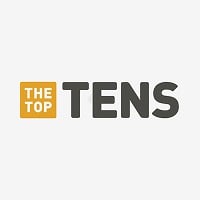 I LOVE THIS SONG SO MUCH the songs meaning is very deep its bout someone she loved ever so deeply and now the only way was she sees them is by dreaming, She hopes that when he appears in her dream that she will never wake and her dream will be reality like it once was. However she knows that its just a dream. This dream only belongs to her and her love.
This is an incredibly beautiful song. All of Evanescence's songs are beautiful, of course, but this one is really something special - so hypnotic and ethereal, with so much longing and tender love in the lyrics. Amy Lee is at her most brilliant in love songs, and this is no exception.
Why is it not on the list? Amazing vocals.. Love it so much.
First Evanescence song I heard and got me hooked on their music.
PSearch List