Top Ten Best Evanescence Songs
BloodyMargarita
The Contenders: Page 4
61 Find a Way
62
Sick

I love it when amy says " they don't understand how sick we are "
I listen to this song whenever I'm mad at someone or something. I love the meaning of this song.
Great song to rock out to when you've had a busy day
This song have alote of meaning to me. so powerful and strong
63
You
Amy didn't wanted this song to be released, not anymore at least, some pages even have removed its lyrics due to amy lee wish because it was very personal, and sure she doesn't feel the lyrics anymore. Anyways I love it, another masterpiece of her
I love this song because it's a loss of love, though it shows how dragging out it is, whether it's at the fault of death or not... I don't find it fully explainable, actually, but it's a haunting feeling, love. That's all I can say.
What!? This song should be higher up on the list. It's a beautiful song.
This song was written for moody and special
V 2 Comments
64 Exodus
65
Say You Will

Stunning, I love the guitar, drums, and excellent vocals. It is extremely decisive and headstrong. I love the empowerment that is associated with the song. It says, "make up your mind, I have already made up mine. Get out of here if you are unsure of yourself. "
This song ROCKS I love the guitar at the start keep it up Terry and Troy
67? What's up w/ this?
66
Sally's Song
This was Amy's amazing cover of Sally's Song from Nightmare before Christmas, off the Nightmare Revisited album.
I hear this song and think of my life with all it's problems, and this song relates to me, so much it's creepy.
Are you kidding me this song is actually from the movie "a nightmare before chrismas"...although it has this melancholic mourning theme...
V 2 Comments
67 Zero
68 Take Cover
69
Listen to the Rain
This is a good one. I didn't know it was her at first
70
Goodnight
A lullaby I know us evheads will most likely sing, once we've had them, to our children when they can't sleep.
71 So Close
72
Anywhere
this song is so deap the semi tones really bring out the soul of the song
it gives me shivers down my back it's like a pleasent torture
This is a BEAUTIFUL song! All of her songs have gat meanings but I find this has an amazing meaning. I feel like crying every time I listen to it, :')
Lovely song, anything's possible especially when you live someone..
Just absolutely amazing!
What I don't get is that how this song has been left out... it's as if it has barely been heard by anyone...

I'm positive if it was part Fallen and not Origin it would have scored even higher than Bring Me to Life.

Basically one of THE greatest songs ever!
V 6 Comments
73
The Last Song I'm Wasting On You
It's orgasmic... Her voice, the rhythm, such a masterpiece... It's sad that it isn't in an album yet! But anyway I can listen to it all day long! It actually makes me wanna cry!
Please put this at #1. I actually don't like some songs that are ranked better than this. But this one, it must be #1.
Love this song. it has made me cry a couple times
It makes me wanna cry! It's the perfect song!
I love evanescence more than life itself!
75
Understanding (Wash It All Away)
Why isn't that song under the top 10. Its one of my favourite songs from evanescence... Just love the song!
i think you should listen to it if you don't know it, because it is very great
This is one EPIC song.. Sends shivers down my spine every time.. Should be in the top five.. Oh my god..
Great song. Should in the top 10
This song should be at the top 5. It's very beautifull. It gives me chills
76
Disappear

Definitely the new album's saving grace. That and Secret Door. I heard them play this song played live the first time ever and the added solo is surreal. Definitely worth $11 to go see Evanescence and Halestorm live in the same concert - acetrainerhaley
! Why this song is too low! THIS SONG IS EXCELLENT! Better than bring me to life! Believe me, go and listen! This is real rock, SO POWERFUL!
Amazing song, just listen and you'll fall in love with it
One of my favourites, love when Amy says 'don't you want to feel? ' Such a great song!
V 7 Comments
77
Before the Dawn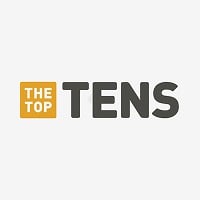 I LOVE THIS SONG SO MUCH the songs meaning is very deep its bout someone she loved ever so deeply and now the only way was she sees them is by dreaming, She hopes that when he appears in her dream that she will never wake and her dream will be reality like it once was. However she knows that its just a dream. This dream only belongs to her and her love.
This is an incredibly beautiful song. All of Evanescence's songs are beautiful, of course, but this one is really something special - so hypnotic and ethereal, with so much longing and tender love in the lyrics. Amy Lee is at her most brilliant in love songs, and this is no exception.
Why is it not on the list? Amazing vocals.. Love it so much.
This should be at least top 20/ top 10, I don't know why, such a great song
V 2 Comments
78 Heart-Shaped Box
79
Numb
This is a Linkin Park song but very great cover. Best Evanescence cover and I love Amy Lee.
She's voice is an angel. Piano and the tune is perfect. But Chester and Mike is better. Love you Linkin Park and Evanescence.
Linkin Park forever! Evanescence good job!
Strike 1: It's Amy Lee's sister who made that cover, not Amy.
Strike 2: It's a Linkin Park song - BlueDiamondFromNowhere
80 Your Love
PSearch List
Recommended Lists
Related Lists

Best Songs From Evanescence's Fallen

Top 10 Most Aggressive Evanescence Songs

Best Songs From Linkin Park's Hybrid Theory and Evanescence's Fallen

Top 10 Evanescence Songs With the Best Beginning
List Stats
11,000 votes
83 listings
9 years, 80 days old

Top Remixes (85)

1. Bring Me to Life
2. My Immortal
3. Going Under
htoutlaws2012

1. My Immortal
2. Bring Me to Life
3. Erase This
EvilAngel

1. Hello
2. Lacrymosa
3. Like You
DCfnaf
View All 85
Posts
Error Reporting
See a factual error in these listings? Report it
here
.