Top 10 Best Family TV Shows of All Time
The best TV shows for the family to watch together in the past 60 years.

The Top Ten

1 The Cosby Show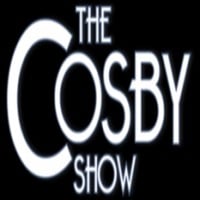 The Cosby Show is an American television sitcom starring Bill Cosby, which aired for eight seasons on NBC from September 20, 1984 until April 30, 1992. The show focuses on the Huxtable family, an upper middle-class African-American family living in Brooklyn, New York.
The laughs never stop. One of the biggest and best families on T.V..
2
Full House

Full House is an American sitcom created by Jeff Franklin for ABC. The show chronicles a widowed father, Danny Tanner, who enlists his best friend and brother-in-law to help raise his three daughters.
There are 6 novels based on this show. Full House, Sisters, Stephanie, Club Stephanie, Michelle and Dear Michelle. There used to be a board game based on this show (among several more including Clarissa Explains It All, California Dreams and Little House on the Prairie) but is out of print.
I like full house because it shows the audience that families can be great
Good and Family show!
I love full house
3
The Andy Griffith Show

I think the Andy Griffith show was absolute genius and brilliant casting chemistry at its best. Still a pleasure to watch. Funny and wonderful in every way. I still watch it daily.The very best.
Barney made the show in my opinion. I love the other characters too of course but Barney was hilarious.
Heart warming and sappy. Who doesn't like the antics of Barney Fife and the rest of the Mayberry oddballs?
Best show of all time my kids and grandchildren love it
4
I Love Lucy

I Love Lucy is an American television sitcom that originally ran on CBS from October 15, 1951, to May 6, 1957, with a total of 180 half-hour episodes spanning 6 seasons.
Lucy is great, this is one of my top 3 shows of all time! Friends & The Big bang Theory are excellent, but I wouldn't call them family shows. Also, Lucy is such an easy watch, it has a relaxed feeling to it, but it still is a comedy show and probably one of the funniest! Watch I Love Lucy, The Lucy Show or Here's Lucy and you will enjoy yourself. Lucille Ball will not let you down.
This show stood it's time, I'm a teenager and it's my third favourite show, will not disappoint families.

I Love Lucy! I never pop out when this is on, and it's still poopular today.

N.B. for those who don't get that joke, I do know how to spell. It's a joke from the episode "Lucy Does A T.V. commercial. "
Two BFF's show their loyalty and love in this hilarious sit-com that paved the way for many more great comedies to come.
Lucy is a classic comedy for families to watch and laugh together. Buy the DVD set, you wont regret it at all!
5
America's Funniest Home Videos
This classic helps us laugh at our everyday lives.
6
Family Matters

Family Matters is a sitcom that ran from 1989 to 1998. Originally it focused on the Winslow family, but it would later become more about their nerdy next-door neighbor, Steve Urkel, who was originally only supposed to be a one-episode character. In most episodes, the characters mess up in some way and ...read more.
Steve Urkel made this show!
7
My Little Pony: Friendship is Magic

My Little Pony: Friendship Is Magic is a children's animated fantasy television series developed by Lauren Faust, produced by Hasbro Studios and DHX Media Vancouver. Despite the target demographic of young girls, Friendship Is Magic has also gained a large following of older viewers, mainly young and ...read more.
8
All in the Family

All in the Family is an American sitcom television series that was originally broadcast on the CBS television network for nine seasons.
A ground breaking sit-com that only Lear dared to create and produce.
9
The Wonder Years

The Wonder Years is an American television comedy-drama created by Neal Marlens and Carol Black. It ran on ABC from 1988 until 1993. The pilot aired on January 31, 1988, following ABC's coverage of Super Bowl XXII.
Best show ever! Makes you laugh, cry, then cry some more. Great show!
Kevin Arnold took us back in time to our childhood memories.
10
The Fresh Prince of Bel-Air

The Fresh Prince of Bel-Air is an American sitcom that originally aired on NBC from September 10, 1990, to May 20, 1996.
The Newcomers
?
The Great British Bake Off

The Great British Bake Off, often referred to as Bake Off or GBBO, is a British television baking competition produced by Love Productions, in which a group of amateur bakers compete against each other in a series of rounds, attempting to impress a group of judges with their baking skills, with a contestant ...read more.
?
Stars in Their Eyes

The Contenders
11
The Carol Burnett Show
Funny skits and musical duets. The best guest stars of the era.
Some of these skits are hilarious!
12
Malcolm In the Middle

Malcolm in the Middle is an American television sitcom created by Linwood Boomer for the Fox Broadcasting Company . The series was first broadcast on January 9, 2000 and ended its six-year run on May 14, 2006, after seven seasons and 151 episodes . The series received critical acclaim and won a Peabody ...read more.
Malcom In the Middle is a funny family T.V. show that is suitable and appropiet from the age of 5 to 90. Its about a disfunctional family starring young Brian Cranston, the T.V. show is actually about a genius boy called malcom with 3 brothers that are equally dumb, him and his brothers misbehave and drive their mom crazy
Malcom in the middle id great
13 Diff'rent Strokes
14
Home Improvement

Home Improvement is an American television sitcom starring Tim Allen that aired on ABC from September 17, 1991 to May 25, 1999, with a total of 204 half-hour episodes spanning over eight seasons.
15
Gravity Falls

Gravity Falls is an American animated television series produced by Disney Television Animation that first aired on Disney Channel, and then on Disney XD from June 15, 2012 to February 15, 2016. The series follows the adventures of Dipper Pines and his twin sister Mabel in the fictional town of Gravity ...read more.
16
The Flintstones

The Flintstones is the first animated prime-time American television series. It was broadcast from September 30, 1960 to April 1, 1966 on ABC.
This 1960's cartoon is a classic that will never end.
17
The Brady Bunch

The Brady Bunch is an American sitcom created by Sherwood Schwartz that aired from September 26, 1969, to March 8, 1974, on ABC.
One of the best family shows as far as seeing a fully functional family from the inside
Again, This should be number 1 but please don't watch Night Frights [a horrible episode with Mike and Carol being too harsh] and don't watch any episode with Cousin Oliver or else you will explode!
Deserves the number 1 spot in my opinion!
18
Little House On the Prairie

Little House on the Prairie is an American western drama television series, starring Michael Landon, Melissa Gilbert, Karen Grassle, and Melissa Sue Anderson, about a family living on a farm in Walnut Grove, Minnesota, in the 1870s and 1880s.
"Clarissa Explains It All" and "Little House on the Prairie" are 2 of the family T.V. shows to include the name of "Melissa".

Clarissa Explains It All - Melissa Joan Hart
Little House on the Prairie - Melissa Gilbert
The best family shoe of all!
I like this show better than I LOVE LUCY.
19
Fraiser
Father and son living together under one roof.
Fraiser is AWESOME! Sort of.
20
Growing Pains

Growing Pains is an American television sitcom that aired on ABC from September 24, 1985, to April 25, 1992. The show ran for seven seasons, consisting of 166 episodes.
21
SpongeBob SquarePants

SpongeBob SquarePants is an American animated television series created by marine biologist and animator the late Stephen Hillenburg for Nickelodeon. SpongeBob is currently the most popular show on Nickelodeon, as well as the longest running show, running for 20 years, and is beginning its 12th season. ...read more.
No, not a "family" show.
22
Everybody Loves Raymond

Everybody Loves Raymond is an American sitcom television series created by Philip Rosenthal that aired on CBS from September 13, 1996 to May 16, 2005, with a total of 210 episodes spanning over nine seasons. It was produced by Where's Lunch and Worldwide Pants, in association with HBO Independent Productions. ...read more.
The cast is one of the best ever assembled. The story lines hit home. An honest portrayal of a modern dysfunctional family.
23 Good Times
24
Good Luck Charlie

Good Luck Charlie is an American sitcom that originally aired on Disney Channel from April 4, 2010, to February 16, 2014. The series' creators, Phil Baker and Drew Vaupen, wanted to create a program that would appeal to entire families, not just children.
I love good luck charlie
Wish there was a season 5!
I LOVE THIS SHOW I CAN'T WAIT TO SEASON 4
25
Modern Family

Modern Family is an American television mockumentary family sitcom that premiered on ABC on September 23, 2009, which follows the lives of Jay Pritchett and his family, all of whom live in suburban Los Angeles.
This show is great! Family could watch it, it's good and family related
PSearch List