Best Fast Bowlers in Cricket History
1
Wasim Akram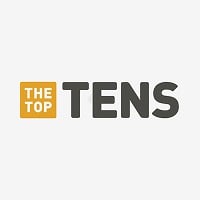 Wasim Akram is a Pakistani cricket commentator, coach and former cricketer, captain of Pakistan national cricket team.
He was the king of swing. He had the ability to swing the ball both side as well. He is one of the finest bowler in cricket history. He is the best bowler in test and one day match.
No doubt that Wasim Akram is the best fast bowler in the World. He could have more wickets but unfortunately he was born where no fast pitches were available & he bowled on slow dead wickets but he proved his ability and became world's greatest fast bowler.
Wasim akram not only the best fast bowler but also one of the most finest bowler of all time.
Wasim akram is the best bowler ever and he cannot be compared with others
2
Dale Steyn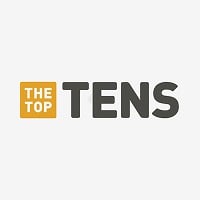 No one can ever beat dale. Each and every batsmen will be scared about his bowling. In ipl he is the best bowler ever seen. So I vote him as the all time best bowler. There is no bowler like steyn and there will be never.
Now what happened. Right now even he is not getting place in playing eleven. - Sumit22
Best opening bowler for any playing surface, he took important wickets everywhere he went. Unfortunately he explained lots of injuries towards the end of his career. All the best Stain Remover!
He is the inspiration to all who learning fast bowling. The king of pace. One man army.
Dale steyn is the best fast bowler. He can swing the ball both the two sides. He is my favorite bowler. His bowling speed does not comes under 135 km/s.
3
Glen Mcgrath
Length & line oodg very was bowling his & taker wicket great a was He
His line and length makes him the best. One of the few that could stop the laras and tandulkers.

He was a machine that just kept on going.
Number 1 Bowler

Best bowling in World Cup history

3 World Cup Winning Australia

McGrath is leading bowler
Mcgrath is far better bowler than Akram in test matches. His record, average strike rare, economy all better than akram in both forms of the game. In test which is real cricket he has 149 more wickets than Akram. His home & away record both are excellent. His percentage of wicket of top order batsman is much higher than Akram. Mcgrath is the most successful fast bowler in history of the game.
4
Brett Lee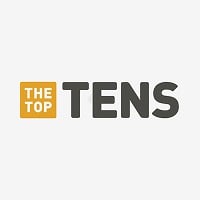 Brett Lee is a former Australian international cricketer and film actor. He is a former Channel Nine Commentator.
One of the best pace bowlers I have ever seen in cricket history
Brett lee is the world best fast bowler... I don't why he is 15% of vote... I love brett lee very much. His million dollar cute smile
Bret lee's fast is just so fast I don't know how the batsmen can hit brett lee's fast bowling he outstanding I have never seen a fast bowler so far
Brett Lee was my childhood hero. He was most deadliest bowler and quickest like light.
5
Dennis Lillee
The greatest Fast bowler of them all
The complete bowler, could and did it all. Still considered the best by his peers and that counts for more than us cricket tragics reminiscing over our favourite era we grew up in.
The perfect combination of pace and consistency - lionking_88
Best fast bowler ever! Could bowl with sheer pace, deadly accuracy, could swing it both ways, could cut it both ways, and could bowl very long spells! Sheer class - julian23
6
Malcolm Marshall
Arguably the greatest of all time. Any pitch conditions,anywhere in the world. Could do it all
Best Bowler at peak
Westindies greatest when WI white wash England (may be twice)
Fast leg cutters either way, vicious bouncers rising at a good length but also could make the ball speed on with little bounce. Unplayable and a very nice person
How did he generate so much pace for a relatively short man? Died far too young and suspect suspect he would have been a great inspiration and coach to future generations in the WIS and much further afield.
7
Shoaib Akhtar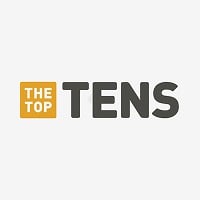 How is he on number 13? He should be 1st! Absolutely an amazing bowler. Just Love him.
He was a like Thunder lightening..just love to watch him bowling
He is a top bowler in the world. He create the bowl, if pakistan won the champians tropy 2013 please please please shoib akher come back please.
Shoaib was more lethal faster and had more swing than lee...He deserves second position
8
Waqar Younis
Anyone who has seen him bowl during the early nineties, can't name any other bowler (including Wasim) to be better than Waqar. He was the most fearsome bowler of all times due to his unplayable toe crushing yorkers.
Our selector do not good with waqar younis
Great and number one great bowler in cricket history'i m big fan waqar younas is master blaster bowler
He was definitely better than Wasim Akram when both were at their peak. Easily more fearsome of the two, so Waqar Younis can't be below him in this ranking.
9
Allan Donald
Allan has experience against some of the bowlers in the world like tendulker ponting and kallis
Sheer pleasure to watch. Effortless and smooth with a vicious bouncer and get the ball to swing at pace.
A pleasure to watch this man bowl... Sheer class
I don't understand why he got only 2 percent he is the most dangerous fast bowlers in the world ever to the game
10
Zaheer Khan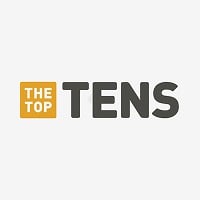 Zaheer Khan is an Indian former cricketer who played all forms of the game for the Indian national team from 2000 till 2014.
He is one of the best bowler in India at the time of very bad situation he know how to bowl and he is yorker specialist
I think he should be in top 5 as he can take wickets on any pitch and he has done it a lot of times and
He is abowler who has a wonderful arm action and is the only spearhead in india team. He is an excellent bowler, must keep it up.
He is best swing bowler he is the best
The Contenders
11
Curtly Ambrose
13! Seriously? How on earth did you lot find 12 bowlers to put higher on the list? I suspect nepotism plays a big roll and that's just plain stupid. I'm from South Africa and I'm a big fan of Donald. He had probably the best bowling action, but never ever was he better than Ambrose. He was terrifyingly good when he was fired up, but he would not rate himself above the greatest of the great Windies bowlers. Same with Steyn. I think Steyn is the last of the great fast bowlers, but never ever better than Ambrose and Marshall. The presence of Zaheer is just pure number of dumbass votes. The real Indian fans know who the greatest fast bowlers where and they adored and respected them even though they didn't have greats themselves (with the possible exception of Kapil Dev, but still not top 10). Anyone thinking Malinga belongs in the top ten, smokes their socks. The rest I'm ok with, except the order. Brett Lee was truly awesome, but not number 3? My top 3 in no particular order is Akram, ...more
One of the toughest bowler I had ever seen, each delivery of his would look attacking d rib cage of batsmen
Tall, fast and scary... Rarely bowled a ball and when you riled him up, he would run through the opposition like a hot knife through butter. Remember Perth?
unplayable when on song and accurate most of the time - lionking_88
12
Fred Trueman
He's a Legend, I guess he's not higher because he's historic, but check his stats out.
The fastest and most accurate fast bowler with a memory for all batsmen's weaknesses. Like all quickies his speed died down with age but he became a cleverer and better bowler. Even the great West Indies sides of the 60's were afraid of Fred.
Great genuinely fast bowler whose test wicket haul was achieved in an era of five home tests and an overseas tour per year, not as today with 365 days a year cricket.
FIERY FRED.. The fastest English Bowler - lionking_88
13
Shane Robert Watson
Watson sir u r all rounder and hard hitter in legside pitch.
your batting style was amazing
I am your fan sir
He is my favorite he is in my top ten list
How can this spud be ranked higher than Hadlee?
Hello Watson
14
Lasith Malinga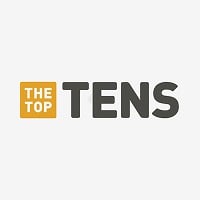 Malinga can bowl super fast reverse swinging yorkers in to your toe. He is a bower with slinging action and change the speed change the length regularly. I think when he is in mood greatest players even in big trouble. Beware of lion of Asia
He is the best death bowler ever. His inswinging yorkers terrifies the bowler. Even knowing that it comes, batsmen can not avoid getting out. He is the most accurate fast bowler ever
The only bowler who has the unique bowling style and often used to take important wickets when his nation is in need
Malinga is the Best ODI and T20 bowler. No one can bowl in the death overs as he does.
15
Michael Holding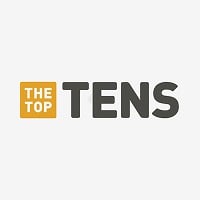 He is the best bowler of some greatest bowlers I have ever seen.
Most effective and most graceful silent assasin. Somerimes even umpires wouldn't realize that he has passed them and bowler a ball. Truly the greatest.
Sheer pace and length.. Bowled the finest over in history to geoffrey boycott - lionking_88
Whispering death. Sublime grace and pace.
16
Alan Keith Davidson
One of the best fast bowlers of all time. Him along with Akram are the best left arm quicks of all time.
Accurate as!
17
Junaid Khan
His bowling action is wonderful then others
Voting for humid khan
Junaid khan is the best
How can this spud be ranked higher than Barnes? - Adron
18
Shane Bond
TEST:bond only played 18 matches but amazingly got a staggering 87 wickets the reason was he had lots of unfortunate injuries. He had an amazing average of 22.09 and NZ's best strike rate:38.7 ODI:he has set 7 New Zealand records1. Best bowling in an innings 6/19 2. Best career average 20.88 3. The most 4 wicket-plus hauls 11 all of this in only 82 matches. WOW!
Number one bowler in nz
Shane bond only one best bowler in cricket history
No doubt he would be the best if he didn't have injuries.
19
Keith Miller
Worlds best alrounder + greatest showman
Most convincing player of 1948 invincible bradman team.best allrounder of game history.a great fast bowler with lindwall and johnston.
20
James Anderson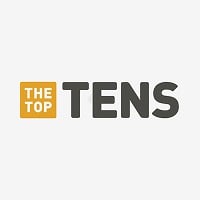 James Michael Anderson,, usually known as Jimmy Anderson, is an English international cricketer who plays for Lancashire County
Trent Bridge vs New Zealand this guy swung the ball like never seen
You can't put Anderson this low in the list. He is absolutely lethal with the duke's ball. Everything aside its just a pleasure watching him bowl.
In my opinion, Anderson is the best fast bowler and he deserves to be in the top 10 list.
He is the Best, Why he is on 28th rank.
He can Swing balls, so much that even Best batsman are in Trouble
21
Mitchell Starc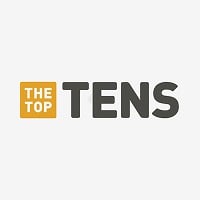 Mitchell Aaron Starc, is an Australian cricketer who currently plays first-class cricket for the New South Wales Blues.
He should be the 2nd best pace bowler of all time after wazim akram
He is the best bowler but there is no jasprit bhumrah in the list.
He is furuios fast bowler with at avg speed of 152 kph and fastest ball 160 7 kph
He is a very fast bowler and deserves Ann award. I think there should be an award for best bowler in 2017
22
Mitchell Johnson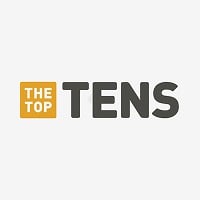 An Intimidating Look In The Eyes, Tattoos On The Left Arm & Speed Over 150 km/h Is Enough To Say About The Ability Of This Man.
Fastest Bowler Ever. He'll soon break Shoaib Akhtar's record. The Most lethal bowler when he is consistent. An absolute match winner. Won Australia the whole Ashes series 5-0.
Fastest Bowler. He'll son break Shoaib Akhtar's record. Most lethal Bowler when he gets it right.
Recent Wicket Machine for Australia
23
Shaun Pollock
Greatest when it comes to line and length next to Glenn McGrath
Just one word only- impeccable!
Remainders are history
24
Richard Hadlee
Could place the ball wherever he wanted. If bowlers were rated on stats he would be at the top
How can he not be the best.. Just take a look at the averages.. The stats never lie... Absolute perfectionist at swing bowling.. Terrorised the best. Especially later in his career.. Absolutely devastating. Carried a whole country. I'm sure everyone will look to who they like and by numbers he'll never get there.. But the stats don't lie
Look at the figures, this guy was in a team full if average players, he won games single handed. I'm not a kiwi but remember watching him bowl, he was a awesome bowler and I think it would take a good argument to put him out of a real top 3 of All time greatest bowlers
He is the greatest ever swing bowler. He mesmerized the batsmen with his ability to move the ball both ways whether new or old one. It was a great sight to watch his fluid run-up and bowling action.
An outstanding bowler.
25
Kapil Dev
Had a big heart, unlucky to have bowled mostly on d dead sub continent pitches
Greatest n legendary all-rounder of both teats n ODI's formats.
He gives the first World cup to India! You're a superhero for me!
Great bowler great captain world produce till date with vast knowledge of cricket
26
Imran Khan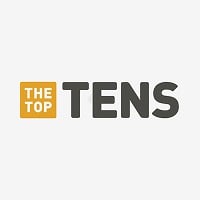 The greatest all-rounder who was also a fast bowler and team captain!
He is a ever green all rounder in world cricket history
Simpy the most consistent All- Rounder.
He is wonder ful
27
Mohammad Sami
1. one of the unpredictable bowler
Accuracy is his weapon
Best bowler in the world
Makes those stumps fly
28
Bhuvneshwar Kumar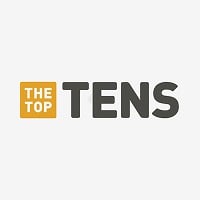 Present time he is the ultimate sultan of swing balling. Not only that he has variation which added extra spice to his ability
This man will surely make a history
He is the supermen bowler in cricket history
He is the best new swing king in the world
29
Mohammad Amir
The best of the best bowlers and king of swing and smashing Indians openers
He is a great bowler and young talent in the cricket history and I hope that he come back one day and prove every one that he is the best
Genius left arm fast bowler will be back one day
He isn't even that great? There's no way he is second - julian23
30
Mashrafe Mortaza
Are you trying to tell me that someone with a 41.52 bowling average is ranked at 26? This just proves that the voters know zero about Cricket, wake up to yourselves and recognize the greats of the game before these drop kicks.
He is a great dedicated player with very good bowling skills.
He is all time great for his country and entire world. He is a fighter. Love you Mash.
He is an inspiration for his country and cricket.
31
Chaminda Vaas
I don't know why he is at the bottom of the list.. One of the greatest fast bowler of all times.
Most Success Opening Baller.
He is the 2nd greatest left arm fast bowler of all time
He is most dangerous opening fast baller
32
S Sreesanth
The best bouncers in the cricket world against Kalis. Great swing
His outsingers are amazing than any other bowlers who included in the list
No doubt.. The best and the coolest fast bowling phenomenon the modern cricket could hae ever witnessed.
That bouncer aganist kallis
33
Praveen Kumar
He has brilliant swinging ability and even the best batsmen are afraid of facing his bowling.
The fastest bowler in the history of cricket, nobody can match him for pace
He is the most brillaint idiot
Useless
34
Jeff Thomson
Jeff Thompson should have been at top. Thompson is considered by many to be the fastest bowler of all time.He was the opening partner of fellow fast bowler Dennis Lillee; their combination was one of the most fearsome in Test cricket history.
West Indian batting legend Viv Richards, rates Thomson as the fastest he has ever faced.Indian batting great Sunil Gavaskar also reckons Thomson was the fastest he faced over a career spanning over 20 years. Former West Indies captain Clive Lloyd regards Thomson as the fastest bowler he has ever seen. Michael Holding, himself often considered an extremely fast bowler in his prime, believes Thomson to be the fastest he ever saw.
Can't believe he was left off the list. Fast, fast and then fast.
The fastest of them all
Short run-up and bang. Great to watch
35
Mohammed Shami
It's a future of Indian fast bowling
Sensational Shami
Best in india
36
Javagal Srinath
His wicket tally would have been much better if he had a good outswinger and also if he was supported well by slip cordon
It's a indian panthar indias number one bowler I like this great bowler very much and javagal srinath is a great bowler in world history
No comparison
All time best
37
Umesh Yadav
So my brother is your friend and you are in RCB so my brother is like you very much because Virat Kohli is my brother's best batter
He is really a very agressive bowler with a spine shivering pace
Best in the world should replace wasim akram from list number 1 umesh yadav
His line and lengh are so good...
38
Shahid Afridi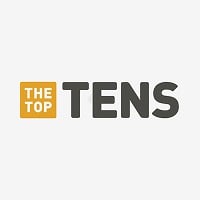 He's not even a fast bowler...
How is he on this list he isint even a fast bowler
39
Trent Boult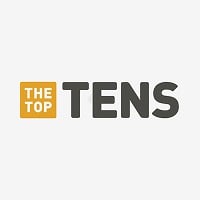 Trent Alexander Boult is a New Zealand international cricketer who plays as a bowler and tail end batsman for the Delhi Daredevils in the IPL, Northern Districts in New Zealand's domestic cricket, and New Zealand internationally.
My favorite bowler
Number 46?
This guy is one of the best, he should be top 15!
He should be number 23 in fastest bowling
40
Courtney Walsh
A gentle giant with great precision and speed.
Deadly combo with ambrose
West indies have produced no of fast bowlers MR walsh was accurate with nagging length

MAHADEVAN INDIA
41
Mohammad Asif
England and India together ruined his career. otherwise we found our mc'grath in him.
I agree he is destroyed because of conspiracy
Right Handed Wasim Akram.
HE IS REAL GREATEST OF ALL TIME! NO ONE CAN REPLACE HIM!
42
Joel Garner
The one bowler no batsman would want to face.. How is he not the best
For a period in the mid 80s this guy was virtually impossible to play especially in odis
Instead of voting for your favourite 20/20 player *cough* *Indians* *cough* take the the time and look at past players before you vote/comment. Having Joel Garner at 48 makes zero sense, this just shows how little you people actually know about cricket.
43
Sydney Barnes
The best statistics ever, was said to be unplayable some times. Now sadly forgotten about.
Wicket taking machine.. Truly great and respected even by the australians - lionking_88
THE DEADLY WEAPON OF ENGLAND
Smart bowler
44
Mohammad Irfan
He is a killer shahid afridi
One of the Greatest Pakistani bowlers in history and best in present
He comes at 10 fastest bowler currently whereas he is the tallest crickter in the cricket history and he is a left hand fast bowler
He is awesome and if great Waqar Younus could spend some time on him...
45
Ben Stokes
He is the legend all rounder
46
Morné Morkel
Please how can you not like him and his bowling home and dale steyn
His bowling speed one time 173kph in ipl 2013
He is best
Morne morkel before kapil dev and mortaza and CHRIS MORRRIS! HOW COME? ALL OF THEM ARE BETTER THAN THE DUMB MORKEL
47
Vinay Kumar
He is not worth to be a fast bowler
He is a good bowler for picking up wicket and is very useful in t20.
48 Syed Nasir Abbas
49
R. P. Singh
My favourite bowler king of swing
He has played wonderfully in ipl and I hope he continues to do so.
Shami was a brilliant bowler of India
50
Shaun Tait
Keep loose. When facing Taity it was almost always guesswork. Bad luck if you guessed wrong.
Second fastest bowler ever
The no1 fastest bowler and stylis bowler
PSearch List