Best Fast Food Chains
The Top Ten
1
KFC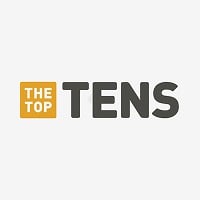 KFC, until 1991 known as Kentucky Fried Chicken, is an American fast food restaurant chain that specializes in fried chicken. Headquartered in Louisville, Kentucky, it is the world's second-largest restaurant chain (as measured by sales) after McDonald's, with almost 20,000 locations globally in 123 ...read more.
Their chiken nuggets are great - Patronus
"It's finger lickin good"
Adds too much MSG... !
What else do you need... !
2
McDonalds
Most overrated... It is more successful due to its marketing and business policies than food - zuni
Their food isn't healthy at all and they sell it really expensive.
Wow most overrated restaurant but still good - Kingjon15
Their "Big Macs" don't even taste that good.
Come on, McDonalds? Any way in a hamburger car makes an hamburger better than McDonalds, better, cheaper, and helthier, can be anything as overrated as Mcdonalds? - Juniorxtrm
3
Burger King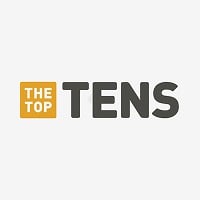 Burger King (BK) is an American global chain of hamburger fast food restaurants. Headquartered in the unincorporated area of Miami-Dade County, Florida, the company was founded in 1953 as InstaBurger King, a Jacksonville, Florida-based restaurant chain. After Insta-Burger King ran into financial difficulties ...read more.
I love it I can't believe it's so underrated - Kingjon15
Better than Mcdonalds. - Juniorxtrm
4
Pizza Hut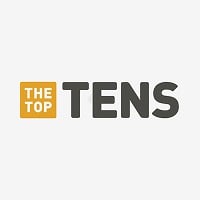 Pizza Hut is an American restaurant chain and international franchise which was founded in 1958 by Dan and Frank Carney.
Best pizza you could ever have!

Plus, who wouldn't want a pile of pik-nik with a salad?
5
Wendy's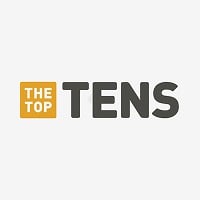 Wendy's is an American international fast food restaurant chain founded by Dave Thomas on November 15, 1969, in Columbus, Ohio. The company moved its headquarters to Dublin, Ohio, on January 29, 2006. As of 2016, Wendy's was the world's third largest hamburger fast food chain with 6,500+ locations, ...read more.
Wendy's is so tasty, their chicken nuggets & fries are the best & they have the best sauces. they have a good reputation knowing they have not haven't been involved in any of the food scandals McDonald's & burger king have. Have I mentioned Wendy's food tastes great
WAY BETTER THAN MCDONALDS
Better than MCDONALDS
6
Subway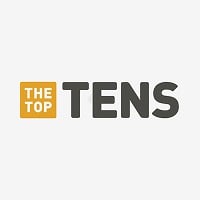 Subway is a privately held American fast food restaurant franchise that primarily purveys submarine sandwiches (subs) and salads. Subway is one of the fastest-growing franchises in the worldand, as of June 2017, has approximately 45,000 stores located in more than 100 countries. More than half of the ...read more.
7
In 'N Out
In 'N out is the best mcDonalds is unhealthy - TheFacts
McDonald's is at the top? Ew
I love in 'N out :D - TheFacts
8
Harvey's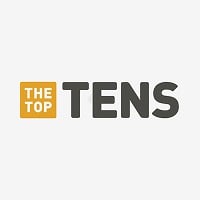 9
White Castle
Their burgers smell weird. - funnyuser
10
Chick-fil-a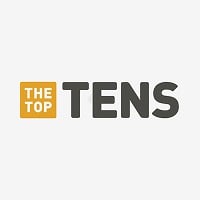 Chick-fil-A is an American fast food restaurant chain headquartered in the city of College Park, Georgia, specializing in chicken sandwiches. Founded in May 1946, it operates more than 2,200 restaurants, primarily in the United States. The restaurant serves breakfast before transitioning to its lunch ...read more.
This place is crazy. One of my school parties got ruined by them, and the COW CAME! And he danced to songs from a karaoke! I got a chicken sandwich and it was bland. Never trust the cow or their food.
It's so good! I love the breakfast and chicken minis!
The Contenders
11
Jollibee
YESSS! IF you HAVEN'T TRIED JOLLIBEE THEN your MISSING OUT! IF your FILIPINO you KNOW HOW AWESOME IT IS!
12
Dairy Queen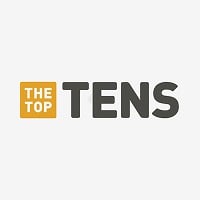 Dairy Queen is a chain of soft serve ice cream and fast-food restaurants owned by International Dairy Queen, Inc., a subsidiary of Berkshire Hathaway.
13
Tim Hortons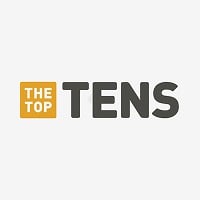 Tim Hortons Inc. is a Canadian-based multinational fast food restaurant known for its coffee and donuts.
14 Culvers
15
Steak n Shake
This place should be last. Dirty and confusing
16
Carl's Jr.
I never go here..perhaps I should. - shiftaltkey
17 Portillos
18 A&W
19
Papa Johns
Only good for people dn't know what a real good pizza is. - Juniorxtrm
20
Domino's Pizza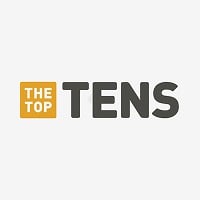 Domino's Pizza, Inc. is an American pizza restaurant chain founded in 1960. The corporation is headquartered at the Domino's Farms Office Park in Ann Arbor, Michigan. In February 2018, the chain became the largest pizza seller worldwide and in the United States based upon global retail sales.
Better than Papa Johns but still no good. - Juniorxtrm
Why dominos is the best it is tastier than Pizza hut 🍕🍕🍕🍕
21
Pizza Pizza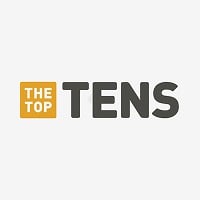 22
Jack In the Box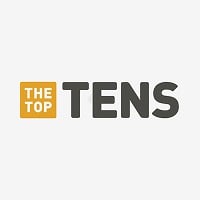 Jack in the Box is an American fast-food restaurant chain founded February 21, 1951, by Robert O. Peterson in San Diego, California, where it is headquartered.
23 Chipotle Mexican Grill
24 Burger Ranch
25 Spizzico
26
Taco Bell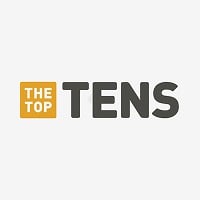 Taco Bell is an American chain of fast food restaurants based out of Irvine, California and a subsidiary of Yum! Brands, Inc. The restaurants serve a variety of Tex-Mex foods that include tacos, burritos, quesadillas, nachos, novelty and specialty items, and a variety of "value menu" items. As of 2018, ...read more.
It's DELICIOUS! Very filling, great value, and deserves the #1 spot! I wish I could live there! McDonald's is nasty (except the Fillet-O-Fishes, which are pretty good. But TACO BELL ALL THE WAY!
Wish I could own a franchise
27 Popeye's Chicken
28
Five Guys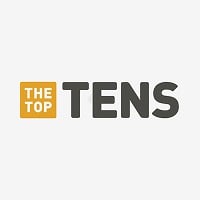 Five Guys Enterprises LLC (doing business as Five Guys Burgers and Fries) is an American fast casual restaurant chain focused on hamburgers, hot dogs, and French fries, and headquartered in Lorton, Virginia, an unincorporated part of Fairfax County. The first Five Guys restaurant opened in 1986 in Arlington ...read more.
Best burgers, wide selection of toppings on your burger, and FREE PEANUTS!
29 Petes
30 Giovanni's pizza
31 Del Taco
32 Nathan's Hot Dogs
33 Greenwich
34 Firehouse Subs
35 Hardee's
36 P. Terry's
37
Starbucks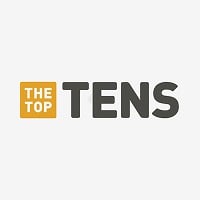 Starbucks Corporation is an American coffee company and coffeehouse chain. Starbucks was founded in Seattle, Washington in 1971. Today it operates 23,768 locations worldwide, including 13,107 in the United States, 2,204 in China, 1,418 in Canada, 1,160 in Japan and 872 in South Korea.
38 Wesson's
39
Dunkin' Donuts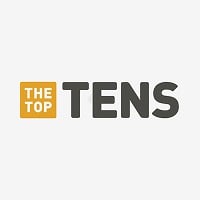 Dunkin' Donuts is an American global doughnut company and coffeehouse based in Canton, Massachusetts. It was founded in 1950 by William Rosenberg in Quincy, Massachusetts and has become one of the largest coffee and baked goods chains in the world, with more than 12,000 restaurants in 36 countries. ...read more.
40 Cook Out
41 Wing Stop
42 Whataburger
43 PizzaExpress
44
Sonic Drive-In
Food on roller skates!
Great idea..
45 Beefsteak Charlie's
46 Checker's
47 Uno's
48 Tad's Steaks
49 Bojangles Fried Chicken
50
Quiznos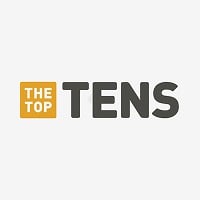 QIP Holder, LLC, doing business as Quiznos, is a franchised fast-food restaurant brand based in Denver, Colorado that specializes in offering toasted submarine sandwiches.
PSearch List