Top 10 Best FC Barcelona Players
1
Lionel Messi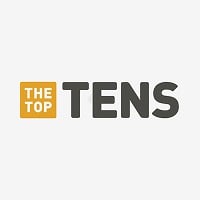 Lionel Andrés "Leo" Messi is an Argentine professional footballer who plays as a forward for Spanish club Barcelona. He is also known as one of the greatest football players of all time. He was born in Rosario, Argentina on June 24th, 1987.
Surely messi is e best footballer Barcelona had ever produced. He proved that when ferguson thought he had all worked out but only to realize that the barca maestro is unstoppable
MESSI is simply the best, he is still a young soccer player but he is doing miracles, magic, MESSI shows no MESSI. This soccer player also has a lot of respect and manners. I LOVE him, I TRULY LOVE MESSI, HE IS THE BEST.
Messi is a finisher, master dribbler. A player who can make a difference in a game.
He never brag his the best like Ronaldo and in my statistics Messi is the best
2
Maradona
He is the player of the century. No one is better than him and no one his successor. He is only one in the world
he is the best player in the world more than 100 solo's
HE IS THE BEST CHECK HIS VIDEOS HE IS JUST LIKE Messi BETTER ACTUALLY
NO LIKE HAVE YOU ACTUALLY SEEN THIS GUY and HE IS VERY VERY VERY VERY VERY FAST
Him and Messi I would say are equal but maradona won a World Cup and who can argue with that. Plus if you watch the film the greatest goals he beats the whole international team of England. Could Messi do that without his playmaker Xavi or his assister Iniesta? I don't think so! But even though I voted for Diego Maradona, Lionel Messi is a team player while Maradina is more self centered
3
Ronaldinho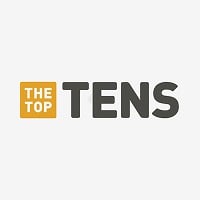 Ronaldo de Assis Moreira, commonly known as Ronaldinho or Ronaldinho Gaúcho, is a retired Brazilian footballer.
Dude? What is messi doing #1? MESSI HAS XAVI, INIESTA, DAVID VILLA, FABREGAS, MACHERANO, PUYOL, VALDES, DANNI ALVES. WHO ARE NOW EXPERIENCE PRIMED PLAYERS TO THIS DAY! RONALDINHO HAD HALF OF THESE PLAYERS BUT THEY WEREN'T THAT GOOD COMPARED TO THIS DAY. Lets just say okay that messi got it all from ronaldinho because 5 years ago no one knew this kid after ronaldinho left. Basically, messi was learning it all from ronaldinho so I don't see why is messi is #1. He was just a bench warmer when dinho played so to me ronaldinho is the best player to have put on a barcelona shirt. He is the reason why many barcelona fans today and other futbol fans are watching the game. Ronaldinho has done a lot for the game of futbol and he gives a perfect example of how FUTBOL should be played. If you put these two players together at their prime then you'll see the difference. ROANLDINHO will always be the most favorite to have ever put on a barca's shirt. His smile and tricks will light up barcelona ...more
You are forgetting so many players like Alexis Sanchez, Neymar, Luis Suarez, Ibrahimovic and much more
Ronaldinho IS THE BEST PLAYER EVER BATER THEN MESSI BATER THEN MARADONA BEST PLAYER IN THE HISTORY OF FOOTBALL And to all of those who thinks massi better THEN Ronaldinho do not forget who nurtured him and who taught him everything And I SAY it as a fan of Real Madrid and Ronaldinho was the only one who received applause FROM Real Madrid's fans besr plyer ever
no one can do the things he does with the ball

Majestic wonderful and unstoppable absolute master at the game
4
Xavi
Mastermind on every goal in Barcelona.. Every striker can make goal because of him... :D

Bravo xavi...
The Greatest Midfielder and Playmaker in the world.
He is the play maker he makes Messi good
What xavi on no 4

He is best player barca has ever had greatest of all

Best midfielder of all time
5
Johan Cruyff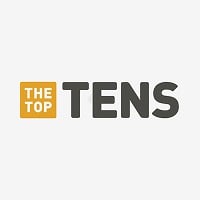 Hendrik Johannes Cruijff (1947-2016) was a Dutch professional football player and coach. As a player, he won the Ballon d'Or three times, in 1971, 1973, and 1974.
The reason barca is where it is right now creating LA masia and a wonderful skillfully player himself
People on this site seem to have a short memory, Cruyff is responsibile for the success of Barcelona. Even nowadays. The inventor of total football.
Messi and cruijf would have love to see these two players together play.
The man who did it all, who started Total Football, gave FC Barcelona a new identity. He served the longest, won the most and deserves to top the list. Messi, probably the most talented, still has some way to go before he can equal Johan Cruyff.
6
Andres Iniesta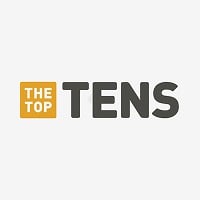 Andrés Iniesta Luján is a Spanish professional footballer who plays for FC Barcelona and the Spain national team.
Andres Iniesta is one of the best players ever in the world.
He is a nice player and is one of the top 3 players of Barcelona.
He deserves to be in the top 5.
most underrated player ever.
he is one of the best players in football.
more skills than xavi
Iniesta the best midfielder there is that Barcelona had ever produced
Iniesta is good but not so good as Neymar
7
Puyol
The Wall Of BarCa, mostly no player can cross him!
The best defender in the world ever
The boss of the right side, should be on top 11 in history
The best captain ever seen in the pitch
8
László Kubala
The player of the century in Barcelona... every true Barcelona fan know him and thank him for what is Barcelona now... Legend
He was The One.

Funny how 'true' Barcelona fans have no clue who he was. He was the reason Barcelona built the Nou Camp. The one who curved the ball on the way none did before. The one who shot from direct free kick... He was the first player EVER to score seven goals in a La Liga game... 280 goals in 345 games, still in the top 3 of all time Barcelona scorers.
Best thing what ever happened to Barcelona
The Hungarian God
9
Samuel Eto'o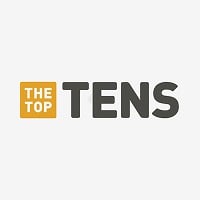 Samuel Eto'o Fils is a Cameroonian professional footballer who plays as a striker for Turkish club Antalyaspor.
He contributed hugely to revolutionaries Bacelona with his ability to make the team win with his goal scoring abilities.
Eto'o is one of the greatest players to have ever adorned the colors of Barca. Even though he was ridiculed out of the club by exchanging him for Ibrahimovich as well as a huge amount of money, he still proved his worth by helping Inter lift the champions league. He is indeed a great player of all time.
Should not have left. Better than David Villa and pedro and sanchez. He is always great to watch.
He was so fast, and scored wonderful goals. I should say he came at a time when Barcelona was down
10
Romario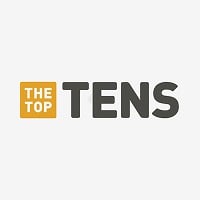 Romário de Souza Faria, known simply as Romário, is a Brazilian politician, who previously achieved worldwide fame as a footballer.
the greatest finisher of all time, I'll never forget the day him and Stoitchkov simply took us apart at the Nou Camp - ninapalmer
high concentration level and skills or extraordinary focus demonstrated while playing soccer for brazil
A great all round player with a eye for the goal, very hard for any teams back four to mark him, could turn you on a six pence just ask any man united fan.
One of the best finishers of all times
The Contenders
11
Neymar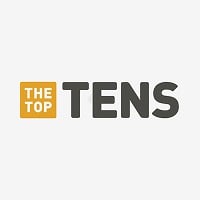 Neymar da Silva Santos Júnior, commonly known as Neymar or Neymar Jr., is a Brazilian professional footballer who plays for Spanish club FC Barcelona and the Brazil national team as a forward or winger, and is also the captain of the national team. ...read more.
He has an amazing dancing legs so I think he's the best!
One of the best and is younger than most who knows whats to come?
I think Neymar and Messi make a good team and I think Neymar is the Worlds best player but I will give Messi Some credit so Neymar and Messi are the worlds best players I think.
Neymars the best in the world
12
Zlatan Ibrahimovic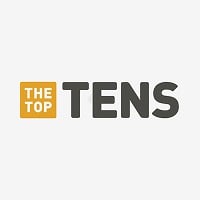 Zlatan Ibrahimović is a Swedish professional footballer who plays for an English club Manchester United and the Sweden national team for which he is captain.
He shouldn't be playing for psg now stupid pep.
An absolute boss but not the best just a boss the chuck Norris of soccer
What idiot would get rid of this beast
He can do anything, except play well - donrodrigo
13
Michael Laudrup
A true gentleman, he is a player you can respect for his talent and his way to play the game, a lot of players got a lot of talent but are either dirty players or cheaters. (divers) A lot could learn from M. Laudrup
Please people, get your football history straight. Laudrup should be in the top three here. As Cruyff said, even when he played at only 80-90 %, Laudrup was by far the best on the pitch. Regarded as the best ever by Iniesta, by Guardiola, Romario, Stoichkow and others as the best they ever played with, by Beckenbauer as the best in the 90's. Made his teammates better.
Simple the best! Has had a really great career Barca, but people often forget how good he was, and dislike him for going to Real Madrid. But when only looking at his time in Barca, well, I dare to say he's the best ever.
For me, the best dribbler ever in Barcelona. He was a legend for Madrid and Barcelona. A true attacking talent who inspired Iniesta and David Silva. His movement with the ball was like a snake, he could get past anyone. He scored, he assisted and he dribbled. A complete player
14
Ronaldo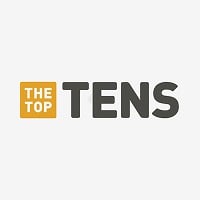 Ronaldo Luís Nazário de Lima, commonly known as Ronaldo, is a Brazilian retired professional footballer who played as a striker. Popularly dubbed O Fenômeno, he is widely considered to be one of the greatest football players of all time.
If RONALDO had stayed with barcelona longer he would have been the best player in the team...
Ronaldo, The Phenomenon, how I wish this man had been safe from injuries, that almost ruined his career, in fact injuries cut his career shot. He could literally play the ball with any part of his body, he was phenomenal, just simply a marvel to watch, nothing was impossible to him. He deserves to be no 4 in the World Soccer Hall of Fame, but I believe he is better than Zizou. Pele and Maradona are also the best, but they played at an era when defenders were not taken as seriously at they do now, and at era when the defenders technical ability wasn't that good. But Ronaldo De Lima could beat any defender on any day with skill, pace, and had such a high level technical ability beating the goalkeepers. He's the best, and no1 ever.
None can deny that he's the best striker ever to walk on a football pitch.
The Best striker in Soccer History! R.O.N.A.L.D. O
15
Hristo Stoichkov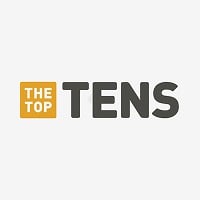 Hristo Stoichkov is a retired Bulgarian footballer who is currently a football commentator for Univision Deportes.
The man with the greatest touch in football. and he was totally badass!
The Dagger was the pearl of Cruyff's Dream Team... Nobody can surpass him! -
Extremely aggressive player, though it cannot be thought as a disadvantage. His passion, confidence and tenacity made him what he is remembered today - one of the most effective Barcelona strikers ever.
# 38 for Barcelona Icon player like Stoichkov? Is that a joke? He must be in top 5!
16
Giovani Dos Santo
A great player for Mexico, but Barcelona have definitely had Bette r players than Giovani especially if we're talking all time I think top 20 is way too high
He looks the same as my cousin. And is an awesome player...I guess.
He is the best and he is a good player
He's one of the best Mexican players out there. He's quick with great skill
17
Paulino Alcantara
They say he could punch a hole in the net with his shot... Proud to be a Filipino. Especially when we both came from the same City in the Philippines!
The greatest FC player of all time. all time goal leader at 357. He is a Filipino doctor.
Greatest fc barcelon player of all time... 357 goals in 357 games... A club record I believe that has not been broken up this day...
I'm a filipino, and I'm proud
18
Thierry Henry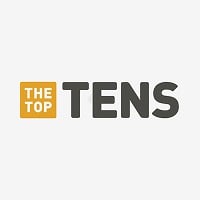 Thierry Daniel Henry is a French professional football coach and former player. He is the second assistant coach of the Belgium national team.
had better days at arsenal but brilliant all the same
One of the most brilliant footballer I have ever seen.
Even though he has his best years in Arsenal still, in barca he was a perfect player. and since he left the club there is an empty place in left forward.
He should be in top 5 at least from his career at arsenal
One of the best players ever
19
Luis Suárez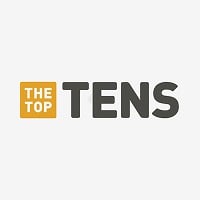 Luis Alberto Suárez Díaz is a Uruguayan professional footballer who plays for Spanish club Barcelona and the Uruguay national team as a striker.
I want you to beat bayern munich maybe neymar shoot in goal and Messi shot in the goal and you will shot to in 2015 tomorrow win win win Barcelona.
Arguably the most complete number9 in the history of football. Should have been above Neymar surely
Suarez is the best player
Surely this man is a very good player indeed,but he should be at the top ten
20
Rivaldo
He should be in the top 10 and so should Ronaldo, but Ronaldo only played there for a year but left his magic that no one had ever see quite a player like both of these players
Technically the best player I have ever seen. A bit of a cheat though!
6-th one for Barcelona
Definitely should be in the top 10.
21
Sergio Busquets
He is the best centre defensive mid in the world
This guy must be in the top 10
Great. Just Great
Great midfielder vary under rated
22
Henrik Larsson
No one remembers this guy! Shame though. He was one of my favorite players of all times. He alone brought Barca that Champions League Trophy in 2007. Even the great Henry bowed to him after that match. Larsson knew that he was going to be a bench-warmer in Barca, so he became the best one ever.
GOAT
yeah
Maybe not the at Barca
But was the best ever at CELTIC FC
23
Deco
Best portuguese midfielder ever
Deco is true playmaker
Deco he is assistenler he is good player
BEST
24 Jonathan Dos Santos
25
David Villa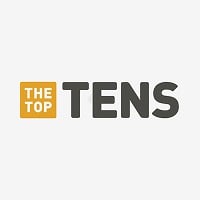 David Villa Sánchez is a Spanish professional footballer who plays as a striker and also serves as captain for New York City FC in Major League Soccer.
He is very much best player his most of the matches are very very good but he need to play like a legend. He need to play like the time of world cup winning of spain. In this laliga match he need to be best scorer and top scorer.. Best of luck villa... Your biggest fan from nepal
His dedication for his national team is unmatched! He is undoubtedly one of the top Barcelona strikers...
He is very fast and it's like he sees the play in slow motion and makes the move and it turns out amazing and Leeds to a goal,
David villa is a very good player. He is my best soccer player ever.
26
Gerard Pique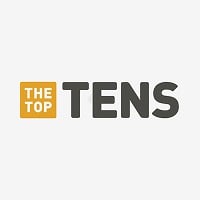 Gerard Piqué Bernabéu is a Spanish professional footballer who plays as a centre-back for FC Barcelona and the Spain national team.
Is he a wall or a human being its hard to tell? Due to he's defending.
The unbreakable wall
Pique must put
Good defender...
27
Gheorghe Hagi
One of the best player in the world. He lost the start playing in Europe due to the communism in his country.
Best Romanian player, in top 10 left foot midfields. A legend
Best player in Europe with a best vision
How is Giovani higher up than him?
28
Jordi Alba
Man this guy is amazing. Watching him in left side along with alves on right was great
My sister is called Alba
Best left back ever perfect speed and timing top 10 surely
This guy is good, and they cordinate well with messi. I think he has assisted messi the most
29
Ivan Rakitić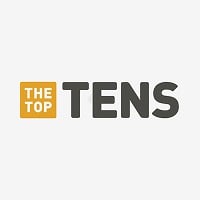 Ivan Rakitić is a Croatian professional footballer who plays as a central or attacking midfielder for Spanish club FC Barcelona and the Croatia national team.
Very underrated player
Beautiful touch on the long ball
Always there when need be
Great and always useful,also very nice guy
30
Luis Enrique
If you what his videos you will realize he should be a lot higher position than this this guy was hungry for goal and the beautiful game great header of the ball
He is good cause now he's there manager a legend
.he is good
31
Alexis Sanchez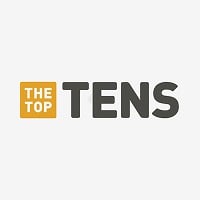 Alexis Alejandro Sánchez Sánchez, known as Alexis Sánchez or simply Alexis, is a Chilean professional footballer who plays as a forward for English club Manchester United and the Chilean national team.
He should defiantly be at least #10 but for me he is #1 in the world
Play's for arsnal
32
Cesc Fàbregas
Cool as a player
Also like him in Chelsea
His stunts are amazing
His kicks are awesome
33
Arda Turan
Pure talent. Amazing world class skills inborn.
A master passer
35
Munir El Haddadi
Very very bad
He is young and good
Munir is a very bad player
He doesn't even run to the ball
36
Thiago Alcantara
Why not?
Why?
37
Dani Alves
He should be in the top 10 best defender in football history
Should be much higher, even higher than Deco and Villa
He should be much better than #40
Great player but not best
38
Pique
Pique is better than puyol
Pique is better then 40
Second best player after puyol
Second best defender
39
Javier Mascherano
Epic defender he should be top 19
He plays in two good teams
He is the best defender in recent years...
I never ever swap him for anyone : Pep
40
Pedro
Really like him in Chelsea
best
Go perdo heres a reason why nobody scores his name P.E.D.R. O
41
Sergi Roberto
He should be at top 20 at least maybe Madrid fans hate him more Than Messi, he scored laremontada's
Golden goal in the elclasico 3-2 to Barcelona he played a very best role for scoring the last minute goal
He played brilliantly against Bilbao
He was playing really good in elementary clasico
42
Allan Simonsen
Oh Lord - one of the best players ever. He alone had the skills and power to turn a whole match around. Also nominated best player in Europe while playing in Barcelona.
43
Bernd Schuster
Schuster got to be in the top 10 for sure. Maradona and Schuster were the best pair of midfielders ever played in one Team.
Truly a great
44
Victor Valdes
Come on he is the reason why Real Madrid and the other teams don't score. Best goal keeper ever!
This guy is good but not that good!
True! Best goal keeper ever
Why did he have to go to man u
45
Hans Krankl
31 goals in 39 matches is a good percantage!
best
Pichichi de la Liga
46
Burada Eugen
He is one of the best players of barcelona. Is a legend
47
Thomas Vermaelen
Attacks brilliantly to not let space to Mascherano
48 Rafinha
49
Alexis Sánchez
Alexis Sanchez is wicked. He is sick. If he is not number 1 than he should at least be in the Top 10. He is helping Arsenal a lot. He is the best arsenal player (after Henry) So this will make him a magnificent Player for Barcelona. When Alexis Sanchez still played for Arsenal he was a big hit
Don't like Arsenal but I like Sanchez
Best player in the Barcelona club
Alexis is playing under the shadow of Mesi... but he is awesome player and so important for Barcelona...
50 Sandro Ramírez
PSearch List