Best Female Country Singers of All Time
The Contenders: Page 3
41
Kelly Clarkson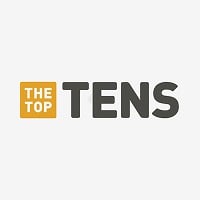 Are you kidding me or something? Kelly clarkson has the best voices of all the time and she has 40 something place? Did anyone forget that she is the winner of American idol? Are you serious? I think she needs to be in first.
She's not a country singer. You might as well put her on the best mountain bike brand or best cell phone service list. She doesn't fit the category.
We seem to be getting a lot of reality show alums in here. I know Kelly did a duet with Jason Aldean, but most of her work isn't country...
V 4 Comments
42
Tanya Tucker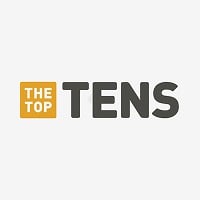 Tanya Denise Tucker is an American female country music artist who had her first hit, "Delta Dawn", in 1972 at the age of 13. Over the succeeding decades, Tucker became one of the few child performers to mature into adulthood without losing her audience, and during the course of her career, she notched ...read more.
You have Tanya Tucker below Bonnie Raitt and Kelly Clarkson, who aren't even country singers? How insulting.
There aren't 37 singers in Country Music that can carry a tune, much less available for listing ahead of Tanya.
Some of the best songs ever!
Should be I top ten...wow, amazing talent..all her songs are different.
V 18 Comments
43
Raelynn
She and Kelsea Ballerini are the best
V 1 Comment
44
Dottie West
She sang emotions. One of the most unique, along with Loretta, Dolly and Tammy.
First Country Female to win a Grammy and she even wrote the song.
45
Mary Chapin Carpenter
Mary consistently produces work of the highest quality, taking Country Music to new heights. Between Here and Gone sets a new benchmark for all aspiring songwriters.
"Stones in the Road" is one of the greatest songs of the last few decades. Mary is one of the greats.
She is a terrific singer and wonderful entertainer.
I feel lucky today

[email protected]
V 2 Comments
46
Terri Clark
Besides Brenda Lee she is the greatest. My name is Brenda Lee. My father named me when he was in Germany in 1961.
A good voice and real country, and very nice looking
Terri Clark I'd like you to be on my Facebook and Naaman Morehouse
V 2 Comments
47
Natalie Maines
Exercised her first amendment rights and paid the price with the conservative country crowd. It's country music's loss. Had a really good comeback album, "Taking the Long Way" just a few years ago, but haven't much from Natalie or the Chicks since.
She and the Dixie Chicks brought a whole new audience of young girls to country music in the late nineties. To show its gratitude, the country music industry threw them out on their ear because of politics. What garbage.
Hank Williams Jr. Can compare our president to Hitler and radio stations keep on playing his records. Natalie says she's ashamed to be from the same state and she and her two female band mates are shunned from the country scene at the height of their careers. It's hard to say this isn't sexist, isn't it?
Politics aside, beautiful voice and strong vocalist that sings with emotion. If I had to pick one female country singer, she's the one.
V 3 Comments
48
Maggie Rose
Vocally she's better than anyone on the list but she has a long way to go. One day should could be in the top 5 though!
49
Brenda Lee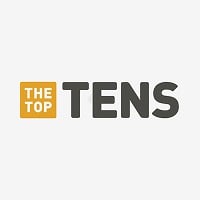 Brenda Mae Tarpley, known as Brenda Lee, is an American performer and the top-charting solo female vocalist of the 1960s.
Only Woman in the Rock a BIlly hall of fame, Rock Hall of fame, and Country Music call of fame... Sold millions of albums all over the world. one of the best representatives of country music that you can find. Terrific attitude and wonderful personality. What a talent!
Don't tell me that you actually think there are 81 singers in Country Music better than Brenda Lee. Just admit your list is a travesty.
One of the best female voices of all time. Her Christmas recording is still very popular.
Beautiful, strong voice from such a small lady. Top 10
V 1 Comment
50
Ashley Monroe
Can you say young Dolly? She rivals Alison in God given ability. Sadly this beautiful traditional voice will never get the props it deserves.
51
K.T. Oslin
Best of them all. Exceptional sultry voice and so full of emotion.
Breakthrough vocals and most creative songs that truly tell a story.
Carla McAlevy
Hamilton OH
52
Audra McLaughlin
Carrie Underwood? Kelly Clarkson? Audra McLaughlin? Yes, you will hear those three names in the same sentence before too long. Audra's voice is right up there with Carrie and Kelly. Amazing, powerful vocals. Was lucky enough to meet her in person and what a down to earth, genuine person who really cared about her fans.
Audra is such a tremendously awesome and amazing singer, songwriter, and genuine person! Looking forward to seeing her on top of this list in the near future! Just love her!
This girl is one of the up and coming new women of country music. Check her out. Powerhouse vocals.
Love Audra. So talented.
V 6 Comments
53
Jessie James
She's married to eric decker of course she is one of the best there is
V 2 Comments
54
Donna Fargo
One of the most popular singers of the 70's, Donna Fargo also topped the pop charts as well. fargo also wrote 80 of her material. She became the first woman in country music history to have 2 million selling singles in a row. Fargo is only one of five female country singers to have hosted her own TV series.
I can't think of a more deserving artist to be pushed to the #1 spot on this list. She has proven her "staying power" in the music industry. Donna has earned some of the most prestigious awards earned in music. I have met many artists but I can say without exception Donna is the most kind, talented, creative, versatile, hard-working singer/songwriter there is in country music.
I just thought Donna seemed like the genuine sweetest thing around, and she very well may have been the sweetest little lady to ever have number one billboard hit songs in the Country and Pop charts.. And she was a former English teacher who became the head of her HS English Department where she taught in California, that's just a unique other career for a singer to have.. She was a smart woman who graduated from Southern Cal University... I just loved her.. Very Unique lady.. Very worthy of The Country Music Hall of Fame..
Donna very well could be the most under-rated female country singer ever, unique pure country voice, and a personality that always exuded pure sweetness.. She sang with such tender emotion, feeling, and heart..
V 21 Comments
55 Jeannie C. Riley
57
Miley Cyrus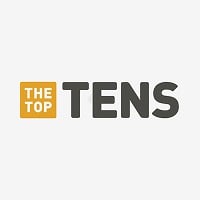 Loved this talent when she first left Disney, of course she was great while working with Disney, but I don't understand the theatrics she pulls now and how it has anything to do with her God given talented voice. I just hope she doesn't lose herself in the over-exagerated hype of pushing the envelope to be noticed. She is a great actress, very pretty and a killer voice to top it off. Come back Miley, don't get lost You have an endless amount of fans who really enjoy your songs. Stay on course and enjoy life.
What happened to you you were my favorite on Disney
She has really good music
58
Kasey Chambers
c'mon Kasey is an excellent singer, moving lyrics, wonderful voice and a great heart
59 Katie Armiger
60
Connie Smith
I can't believe Connie Smith is rated this low. Connie's very first song, "Once a Day", became the first debut single by a female country artist to reach number one & it stayed there for 8 weeks. For nearly 50 years the single held the record for the most weeks spent at number one on the Billboard country chart by a female artist.

My mother & Connie are best friends, & Mom says she was on her way to super stardom, but put her kids & family first so not many concerts or records released. Over the last 40 years, I've asked a lot the greatest stars of country music, who is the best female vocalists in country music & over 90% have said, "Connie Smith." Great talent knows great talent, so I think that is reason enough to put her up to #1. And if Taylor Swift has ever made a country record, I have not heard it.
Love connie' voice, no other, what I call a country music, todays country female singer are not country. They ruin the real country music.
If you are going to list Connie Smith as number 49 in Country Music, then you ought to just admit your insanity right now and go home.
She is a real country singer in her voice, style, every thing. No other can stand by her.
V 6 Comments
PSearch List
Recommended Lists
Related Lists

Sexiest Female Country Singers of All Time

Best Female Singers of All Time

Best Female Rock Singers of All Time

Best Country Singers of All Time

Most Beautiful Songs from Female Singers of All Time
List StatsUpdated 22 Jun 2017
10,000 votes
119 listings
9 years, 99 days old

Top Remixes (49)

1. Patsy Cline
2. Dolly Parton
3. Loretta Lynn

hatkins

1. Carrie Underwood
2. Shania Twain
3. Reba McEntire

Curti2594

1. Martina McBride
2. Faith Hill
3. Dolly Parton

EFarris38
View All 49
Posts
Error Reporting
See a factual error in these listings? Report it
here
.