Best Female Fronted Metal Bands
johnnywhiplash
The Contenders: Page 2
21
Delain
I know a lot of people who tried to listen to Delain in the beginning of their career and didn't like it - if this is about you, then you DEFINITELY should listen to them again. I rediscovered Delain a couple of years ago, and I think right now it's my #1 band that I listen to most often. Check out the "Human contradiction" album, it's a real masterpiece. (Basically, every album released after Lucidity is worth listening too.)
I've seen many of these bands live; and while most are quite good, none can replicate the energy of Delain. Their songs epitomize the unpredictability of symphonic metal and seamlessly blend aspects of pop and jazz into the genre. Their lyrics are simply inspiring. And for those who haven't seen Charlotte on stage, she is the ultimate artist in her element.
An awesome band that really deserves a top five nomination! Great songs like "april rain" and "see me in shadows"
Very underrated band love this band remind me of a mix of evanescence, halestorm and nightwish 3 awesome band by the way
V 26 Comments
22
Abnormality
One of the best, if not the BEST, female death metal vocalists. - Variety
Mallika Sundaramurthy. One of the best female growlers out there. - Variety
Brutal. This band is sick! Such a huge voice out of someone as small as Mallika is insane. M/
V 1 Comment
23
Babymetal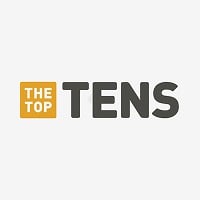 Babymetal is a Japanese metal idol band. Their line-up consists of Suzuka Nakamoto as "Su-metal", Yui Mizuno as "Yuimetal", and Moa Kikuchi as "Moametal".
Babymetal is a breath of fresh air to the stagnated genre
Babymetal is one of the best bands out there for female metal bands
Fans have to endure a lot of hate against themselves and the band, but Babymetal are undeniable one of the freshest and most creative bands in the modern metal world and deliver highly entertaining live shows
Amazing!
I have never seen a band like this.
Three japanese girls so cute.
V 120 Comments
24
Sirenia
The Other Side is a great song. Pretty singer.
Fascinating! Should be on better places with songs like The Other Side, Fallen Angel or My Mind's Eye
AWESOME BAND! ALL THEIR SONGS ARE PIECES OF ART1! :D
Just perfect with that cruelty in every single word. And albums, that are not only a list of random songs.
The best band I've ever heard.
V 3 Comments
25
Arkona
Arkona is an epic black/pagan/folk metal band, covering lots of musical styles. And their frontwoman Masha isn't just there for looks or to add a pretty voice. She writes all the music and lyrics about her pagan beliefs, she sings passionately in several clean and harsh styles, and on stage she's a bundle of manic energy. They're not just one of the best female-fronted metal bands, but one of the best metal bands.
They are my favorite female fronted metal band easily. Masha (the singer) has an amazing clean voice as well as great harsh vocals. Not to mention their mix of metal and folk is one of the best I have heard.
Awesome band. It is a different style of music. You should give it a chance! Go listen to Slavsia Rus - Goi, Rode, Goi - Yarilo - Liki Bessmertnykh Bogov - Slovo. Go!
26
Therion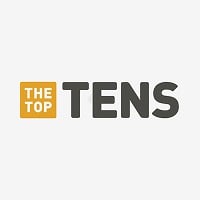 Therion is a Swedish symphonic metal band founded by Christofer Johnsson in 1987. Its name was inspired by the Celtic Frost album To Mega Therion.
Therion is my favorite symphonic metal band. I lost both of my parents years ago, I was always close to them. And when they died there was a big void in my life. And Therion's music helps me through the pain of their loss. I guess you could say Therion's music takes away the empty feeling I feel in their absence. I LOVE THERION
Exquisite musical development, fascinating conceptual lines and amazing musical variety. Always at the forefront. Highest level of composition, harmony and staging, you'll not find clichés in therion, such as single composition introductions followed by a flat and repetitive song (Unlike most bands who call themself symphonic metal)
therion is the best symphonic metal band in the world, and Cristofer Johnsson is a genius! And classical music and metal is a great combination!
BEST! they scrude last album...BUT OLD TERION IS GOTHIC METAL FOR LIFE
V 57 Comments
27
Xandria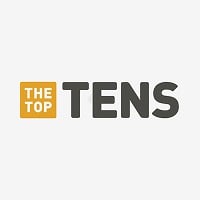 Xandria is a German symphonic metal band, founded by Marco Heubaum in 1997. The band's music combines elements of symphonic metal with light electronic elements.
Like Save my life and Eversleeping.
This band should be higher on the list. They are better than most on here.
Love Raven's hearth and kill the sun
Favorite Female Artist!
V 4 Comments
28
Unleash the Archers
Unleash the Archers is the best band to come out of the frozen north. From the powerful vocals to the intense guitar and drums, this band has everything that any metal fan could want. Not to mention their music videos which have awesome visuals and great costumes and sets.
They provide a perfect blend of Melodic Death Metal with Power Metal. Not just the best female fronted metal bands, but one of the best metal bands period.
Brittney's vocals are from another planet. She's in her own league. Add to it highly competent instrumentalists, and you're in for a treat. I'm so happy that I got to find them.
I like this one the best. Brittney Slayes is a great singer, Nikko is a great bass player, Scott is a great drummer, and Grant and Andrew are great guitar players and unclean vocalists.
V 3 Comments
29
Draconian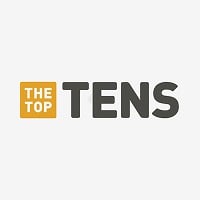 Both male and female fronted band. Lisa is one of the most beautiful female voices in metal music. Her ethereal voice with anders's deep beautiful growling creates a great atmosphere. Draconian is only metal band whose music fill my eyes with tears.
Best gothic doom band. Masters from Sweden. Divine gentle voice of Lisa. Beautiful, atmospheric music...

Can't believe this is not the number on band on any scale
This band create the unthinkable with Lisa was awesome with Heike it's an attack at your senses!
30
Forever Chained
Forever Chained is bring a kick ass Halestorm meets Black Sabbath sound that will entice your ear holes! They are awesome live! Check them out!
Forever Chained is a female fronted hard rock, verging on metal, band from
Eastern North Carolina that's reminiscent of Halestorm meets Black Sabbath.
With their mix of Damian Smith's animalistic drums, Shane Page's in your face
Guitar, Ben Thoren's driving bass lines and Nina Page's melodic vocals,
Forever Chained is a musical force that's quickly making a name for themselves
On the local music scene. They are currently working on their first studio album
And are expecting a mid spring release.
31
We Are the Fallen
They are basically Evanescence with a different singer, who actually sounds like the original singer laugh out loud. Carly Smithson, American Idol singer, is no slouch vocally, but Amy Lee still has my heart.
My favorite band of all-time. They are amazing. I just might've killed myself had it not been for them. Carly is my idol
This is a REAL BAND
They rip!
V 3 Comments
32
ReVamp
New band of great Floor Jansen!
Very good songs

The best vocalist ever is here. Floor Jansen. She got the most range and can belt and be operatic.
33
Amberian Dawn
Amberian Dawn is the most unique sounding band of the genre with Heidi Parviainen's fantastic soprano vocals and the band's driving metal riffs coupled with catchy songs. You can never mistake and AD song for any other band's.
Sorry folks, but without Heidi Parviainen as the lead vocalist Amberian Dawn is major suckage. New vocalist Capri sounds coarse and unrefined and really just plain sucks after you've heard and enjoyed a phenomenal vocalist like Heidi for so long.
New singer Capri elevates this band to new hights!
La mejor voz de famele band metal
34
Ancient Bards
A rare band that simply gets better with every album of their continuing Black Crystal Sword Saga. Vocals work perfectly, with the plenty of strength and the right amount of roughness to the vocal quality for true metal songs.
Saw them live, will again. Great band, the passion of these guys in their music is sickly great.
35
Theatres des Vampires
This is one of my favourit bands. I just love them and their vampire style. Sonya has an amazing voice. First they were playing black metal but later they created their own style (adding some electrical stuff) wich is amazing and original. Their 2 latest albums are the best in my opinion: anima noir and moonlight waltz.
Their live concerts are full of the vampire atmosphere.
Really great Italian gothic metal band!
36
Stitched Up Heart
Frankenstein is an amazing song and the vocals are just amazing
Very talented band. Can see this band going the distance.
VERY underrated band. Listen up!
Oh Mixi, you're so fine, you're so fine, you blow my mind, hey Mixi!
V 1 Comment
37
Iwrestledabearonce
Freakin' awesome!
Her swing style clean singing absolutely phenomenal just next to her screaming/growling
When I first heard this band, I thought it was a guy singing. Afterwards, I was baffled to find out their singer is actually a girl. Krysta Cameron can pull off great metalcore vocals that no other female singer can replicate.
There best female singer iver heard yet with beautiful singing and screaming like no other she has a very talented voice with good meaning in her songs
They are fkn awesome, but the original singer is way better
V 3 Comments
38
Sister Sin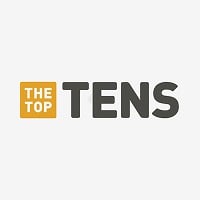 Sister Sin was an "old-school metal" band from Gothenburg, Sweden. The band released four full-length albums, with the most recent Black Lotus released October 27, 2014. Sister Sin toured in Europe and North America with bands such as Slayer, King Diamond, Lordi and In This Moment before splitting in ...read more.
Old School Metal with a modern twist. I love it, but this group would be nothing without the amazing Liv Jagrell. She is the backbone of the group, with her amazing, gritty and dirty voice! WHY are they not bigger? It's melodic, hooky and great rock n' roll!
Sister Sin are amazing! Old school riffs with the new sound. I came across there music not long ago and I just can't stop listening to them! Seriously check them out!
Actually real metal, and not bad.
Number 1 in my book!
V 3 Comments
39
Acid King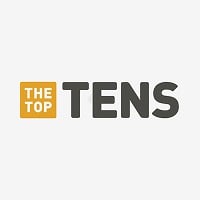 Acid King is a stoner metal band from San Francisco, California. It was formed in 1993 by frontwoman Lori S., drummer Joey Osbourne and bassist Peter Lucas.
Good Stoner metal band. There sound is unique and her voice is also. Funny there song startedplaying when I saw this.
40
Dreaming Dead
Liz Schall rocks on guitar while screaming the 'Death; Chuck Schuldizner' vocals
PSearch List
Recommended Lists
Related Lists

Best Female Fronted Rock Bands

Best Female Fronted Japanese Rock Bands
Top Ten Female Fronted Christian Rock Bands

Top Ten Best Female Fronted Bands of the 1990s
List Stats
13,000 votes
289 listings
9 years, 203 days old

Top Remixes (40)

1. Nightwish
2. Within Temptation
3. Xandria
efasio

1. Epica
2. After Forever
3. Tristania
Rari

1. Epica
2. Nightwish
3. Lacuna Coil
Evatallica
View All 40
Posts
Error Reporting
See a factual error in these listings? Report it
here
.