Within Temptation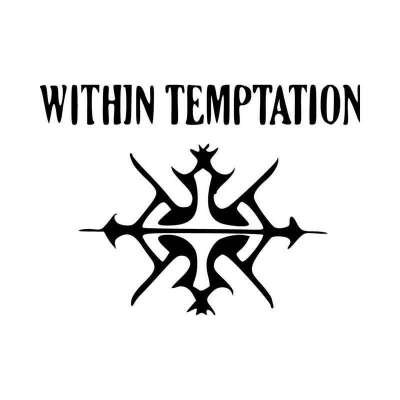 Found on pinimg.com
Info
Within Temptation is a Dutch symphonic metal band founded in April 1996 by vocalist Sharon den Adel and guitarist Robert Westerholt.
Comments
Top
Popular
Newest
Sharon den Adel is my very favorite singer, her voice is angelic and the songs that she sings are amazing, it does not matter if she is singing metal like the howling or softer songs like Memories, she always sounds amazing. Couple that to great guitars, and amazing orchestral elements and you have one of the bests bands ever. Within Temptation kicks Evanescence's butt. Our Solemn Hour is my favorite song from them.
This band is the best Gothic Metal band ever, they were discovered by Road Runner records when they heard Ice Queen, I think... But it's great! Sharon den Adel has an amazing voice, better than One Direction! Yes you heard me better than that gay band. Laugh out loud. If you like Gothic Metal, try this band out!

Ice Queen, and Murder is great and, All I need, and Frozen.

Have Fun
Sharon Den Adel has angelic vocals.

They are my favorite band.

They get my vote.

Not a single "bad" song. They have "non-metal" songs (but so do many other bands on this list), and they still sound amazing and blow other genre greats out of the water.

The cohesiveness of their sound despite all the different elements is really unique in ALL of music, not just this genre.

Where else can you find angelic female vocals, symphonic thunder, rap, and growls all on the same song?
Sharon Den Adel's vocals are definitely much better than Amy Lee's. As a band, Within Temptation has a lot more finesse and layering than Evanescence can ever hope. Also, Evanescence is not really a Metal band in th traditional sense, as pointed out by many.
Listen to what have you done and ice queen and then talk! 111
A completely unique band who share a single vision which is incredibly well executed in a cohesive whole - from the sound itself to the on-stage personas, to the little details like costumes and the energy they give out on stage, they are the best at what they do, full stop.
Why is this number 5? It should be number 1! Or number 4 at the very least seeing as the only other band on this list I've heard is Evanescence and they suck. But not having heard the rest of them I can't judge whether Within Temptation deserves to be higher than them. All I know is Evanescence shouldn't even be on this list.
Within temptation all the way! Sharon den Adel's voice is something else... definitely on of the best band's I have ever heard. Within Temptation's just... I don't even know how to explain it. Within Temptation has definitely changed my life in ways no other band ever could.
Can't believe that night wish and lacuna coil r better then within temptation, I mean like lacuna coil and night wish r not even counted as good songs they r all like mixed up shouting with not shouting with...what I mean is that lacuna coil and night wish don't even deserve to be in top ten.
This is a tough list, because I love the top 5 bands. But, I choose Within Temptation because there is something special and unique about their music. Sharon has the voice of an angel, and their sound is so different with every album. I am surprised they are not higher on this chart.
Okay I slightly prefer Tarja's vocals, but since Nightwish has changed singers, I'm gonna go with Within Temptation.
Man, who ever thought Dutch people had so much talent.
I like Sharon's mysterious voice, always makes you want to hear the song over and over and over.
They're the best hands down!
Within temptation is my favorite band! Their music touches my soul. I love what they did to their song. Every song is a different story, teach people how to be good.
No one else comes close to Sharon, she is perfect. She has it all, charisma, talent, stage presence, the voice of an Angel, the looks of a Goddess yet she retains a sense of humility. Sharon is the ultimate Rock Chick.
Within Temptation are a really tight band musically and in Sharon den Adel they have the best female vocalist ever. She has a huge stage presence and sounds as good singing live as in the studio.
Awesome band. Favorite album is the unforgiving. They sound great too. Not so much screaming and her voice is actually in tune with the music. Rare to see that.
WITHIN TEMPTATION-THE GODS OF SPECTACLE! WANNA SEE AND CHECK OUT HOW REAL SHOW SHOULD LOOK ALIKE? AUGUST THE 12- WT ROCKS AGAIN!
Beautiful songs with a really deep meaning, and Sharon voice is like listening an angel singing! Their costumes and they are lovely, THEY CARE ABOUT THEIR FANS! They reply your twitters and rt!
There are many excellent bands on this list, however in my opinion Within Temptation have the edge. They are a great band and Sharon den Adel is a fantastic front woman with an amazing voice.
Within Temptation rule. Sharon den Adel is the best front woman out there. Her energy is boundless and she has a commanding stage presence, with a voice unmatched by other female vocalist.
simply the best in all ways! sharon sings like an angel! for those who don't know WT! you should try them! trust me
Great and unique sounds. Not to mention... Multi-talents... From singing, video clips, cool costumes, music and absolutely the coolest... Not to mention the cooperation and the unity among the band members. WT is certainly the best metal...
Within temptation is best, Sharon has the cutest voice ever, I mean like seriously, seriously, they should be the winners can't believe these stupid people that voted for other O_O
I haven't heard any bad songs by this band. Although not really "metal", they are still pretty damn good.
With emotional lyrics, angelic voice and beautiful melodies, Within Temptation gets my vote. Amazing band with an outstanding lead vocalist. Such a professional band.
Combining her voice, personality and great looks, Sharon has it all. Major crush going on here. Her man is a also proving to be a great songwriter.
Related Lists

Best Within Temptation Songs

Best Songs From Within Temptation's the Silent Force
Best Songs From Within Temptation's the Heart of Everything

Best Songs From Within Temptation's the Unforgiving