Top 10 Best Female Gymnasts
The Top Ten
1
Simone Biles
Hands down the best gymnast ever. Best ever at vault and floor, and top 10 all time on beam. Bars merely solid, but not much worse than any of the other greats at their worst event.
By far the best U.S gymnast ever, and probably the best ever worldwide.
Have not words to describe her. Just my inspiration, idol and hero. It would mean the world to me if I mt her. She made me a level 9 gymnast. She is the gymnast. She is the one and only gymnast. Short, but strong. Plus, perfect abs!
The greatest I ever seen
V 19 Comments
2
Nadia Comaneci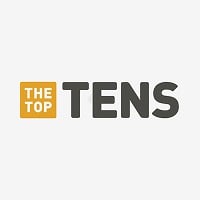 I agree. I watched those Olympics when I was 9 years old. Never forgot them, or her. I loved her toughness, she would stare down the bars, but I did love her smile. She's my most favorite athlete and person, other than my daughters, ever!
She got a perfect 10 people?!?!
The best gymnast ever still. If Simone shines in her comeback I will put her over but she needs to at least compete well at a 2nd Olympics for me.
The first perfect 10.
V 8 Comments
3
Mary Lou Retton
Mary Lou being 2nd on this is just cute. - feisty37
4
Shawn Johnson
In her prime she was nearly unbeatable. The only loss she had without making a mistake was the Beijing AA with controversial judging, and was the uneven skew in A scoring for bars.
Shawn Johnson kept me acting for gymnastics at all times in my life I love Shawn Johnson she inspired me in my days watching her do gymnastics.
Shawn Johnson kept me in gymnastics she is my idol
Such a great gymnast. Too bad she didn't have a longer career. - quackerpacker
V 5 Comments
5
Anna Pavlova
She sucks, not sure why she is on this. - morrislawes
Pavlova being this high is offensive. Even at her best she could never do better than 3rd or 4th place on anything. - feisty37
6
Svetlana Khorkina
Should be way higher. The goddess of the sport.
Way underrated. Below Shannon Miller and Mary Lour Retton, don't make me laugh.
7
Shannon Miller
No way Shannon should be over Shawn or Nastia. - quackerpacker
Overrated! - morrislawes
8
Aliya Mustafina
She is such a refined person and gymnast. I love her grace and power.
Shes so goals!
9
Nastia Liukin
Shawn is ahead of Nastia since even though Nastia is a bit more decorated due to a longer career Shawn usually kicked her ass when they competed head to head in 2007-2008. - morrislawes
How is Shawn ahead of Nastia?
She won the Olympics
Should be up with Shawn, if not ahead.
V 2 Comments
10 Dominique Dawes
The Contenders
11 Larisa Latynina
12
Dina Kochetkova
Most underrated Russian gymnast of all time. Should have won the AA at 94 worlds and 96 Olympics with fair judging, and deserved at least silver on bars at 94 worlds.
Such a classy, clean, consistent, elegant, yet powerful gymnast. Way underrated and underappreciated in her career.
Was really the best in the world in her era on bars, beam, and floor. So underrated by judges and politics.
Beautiful gymnast, and very underrated. - morrislawes
V 1 Comment
13
Lilia Podkopayeva
Had she not gotten injured she likely wins at least 3 world AA titles and defends her Olympic AA title in 2000.
She was like a ballerina on the floor. - feisty37
14
Olga Korbut
Wait, 25? I certainly think that Korbut deserves to be way higher...she is amazing!
15 Dominique Moceanu
16 Simona Amanar
17 Lavinia Milosovici
18
Věra Čáslavská
She was one of the greatest.
19 Morgan Smith
20
Alexandra Raisman
Aly is an inspiration to everyone with her motto of hard work
In my option aly should be second. Then mckayla maroney 3rd.
SLAY - parisinslame
21 Bridget Sloan
22 Ecaterina Szabo
23
Rebecca Bross
She was my favorite gymnast for years! I am so glad that she is number 12 on the list.
24 Jordyn Wieber
25 Peng Peng Lee
26
Laurie Hernandez
I love her smile
27 Cheng Fei
28
Daniela Silivas
Nobody dominated 3 events- bars, beam, and floor, all at once, like she did.
She is awesome
Overscored her whole career, especialy on vault. So many gift titles- all 3 of her world golds at the 89 worlds, her 88 floor title which should have gone to one of the Bulgarians, her 87 bars title which should have gone to Shushunova. - morrislawes
29 Yelena Shushunova
30 Charlotte Mackie
31
McKayla Maroney
The Queen Of Vault forever. She is the best vaulter but she's amazing on the other events too. Also she is so down to earth and cares about her fans and religious. She is amazing.
Not impressed! She got Obama to pull the face too!
She is so damn sexy.
32 Karin Janz
33 Natalia Shaposhnikova
34
Liz Tricase
Who is this? - feisty37
35 Samantha Shapiro
36 Gael Mackie
37 Shallon Olsen
38
Gabby Douglas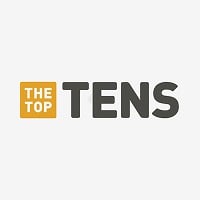 Um two time Olympic gold medalist? She's amazing and should definitely be in the top ten!
Gabby = best, #1, talent, true gymnast
She's the Olympic Champion A.K. A "The flying squirrel" :D
You da best
V 5 Comments
39 Viktoria Komova
40
Catalina Ponor
This girl had it all! She was the best Gymnast of the 2004 Olympics!
41
Kerri Strug
Did vault with a broken ankle and won gold for her team
42
Mo Huilan
If they did not rip her off for her double twisting Yurchenko during the AA, Mo Huilan would have been the Olympic Champion instead of Lilia P. Her DTY was the best of her time... Textbook. And she had the most difficult bar routine in the World with the Gaylord. The Gaylord is a G skill on a scale of A to G. She also had very difficult FX and BB routines. - Rexbrooks
43
Vanessa Ferrari
The best Italian gymnast :) her floor is fantástic she made 2 olympic games!
44
Kyla Ross
She definitely deserves to be on this list! She never stopped doing gymnastics after the Olympics when the other half of her stopped for 2 full years and then came back! She definitely deserves some recognition!
45 Cristina Bontas
46 Olga Mostepanova
47 Natalia Yurchenko
48 Chellsie Memmel
49 Andreea Raducan
50 Stella Umeh
PSearch List
Related Lists
Top Ten Most Graceful/Elegant Gymnasts
Best Male Gymnasts Ever

Most Overscored Gymnasts Ever

Best U.S Gymnasts Ever
List Stats
400 votes
51 listings
7 years, 219 days old

Top Remixes (7)
1. Lilia Podkopayeva
2. Natalia Shaposhnikova
3. Olga Mostepanova
feisty37
1. Simone Biles
2. Andreea Raducan
3. Cheng Fei
fartingbum
1. Andreea Raducan
2. Dina Kochetkova
3. Shawn Johnson
roughstuff
View All 7
Error Reporting
See a factual error in these listings? Report it
here
.