Best Female Rock Singers of All Time
The Contenders: Page 3
41 Otep Shamaya
42
Darby Mills (Headpins)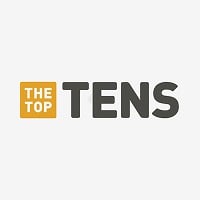 Darby Phyllis Mills is a Canadian rock vocalist, former figure skater; known best as the lead singer of the Headpins.
Of course she's the best but several of the names on this list aren't even rock
Pure hard rock. Great raspy voice. Check out: Don't It Make You Feel; Mine all mine.
This lady is a real rocker and very underrated.
By the way, 80% of the singers on this list don't sing rock but lots of them are placed too high instead of real rock singers like Darby Mills. - Metal_Treasure
Absolute best should be way higher than this. Her voice is amazing. Having listen to the vocalists in the top 10 Darby should be up there.This isn't operatic metal we are talking rock music with very few studio add ins. Just give her listen. Any track from Heapins first album Turn It up to start with.
Darby should be WAY higher on this list for Chics that Rock! her only competition should be Pat Benetar, Annie Lennox, Anne Wilson and Joan Jett!
V 2 Comments
43
Karen Carpenter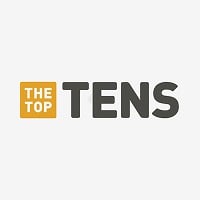 Karen Anne Carpenter was an American singer and drummer. She and her brother, Richard Carpenter, formed the 1970s duo Carpenters.
Sad how we forget so soon-- listen to the voice! Karen's range, purity, and emotion makes her a top vocalist of any age.
For those who never saw and heard her in person, I can only feel sorry for them. She is hands down the best ever!
Unbelievably low, but who remembers her, even though she was the best ever.
The most beautiful voice of all time
V 1 Comment
44
Alison Mosshart
Completely underrated. She's definitely THE best singer of this generation, she's already a legend.
My favorite! We can all learn from this lady
45
Alannah Myles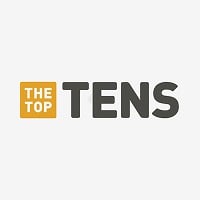 Alannah Myles is a Canadian singer-songwriter and the daughter of Canadian broadcast pioneer William Douglas Byles, who was inducted into the Canadian Association of Broadcasters' Hall of Fame in 1997.
Alannah has a growl to her voice that is rare to hear female rock singers bring to their performances. It's great. She can bring such power and such emotion to any song she sings. Just phenomenal.
Best female vocalist I ever heard. She didn't just stick to one thing but did everything incredible. When she rocked she could tear you up, when she sang ballads, she could make you cry.
She's my cousin and I think she is great even if she wasn't
She's the Black Velvet Woman, awesome voice!
V 2 Comments
46
Angela Gossow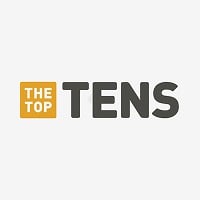 Angela Nathalie Gossow is a German vocalist, best known as the former lead vocalist for the Swedish melodic death metal band Arch Enemy.
Wow. Never heard of her before. Not my cuppa tea but Wow.
Arch Enemy need her and Alissa
Just a whole lot of screaming, NOT SINGING!
People complain that she sreams instead of singing... I'd say nobody "screams" the way she does! I definitely vote on her!
V 1 Comment
47
Joni Mitchell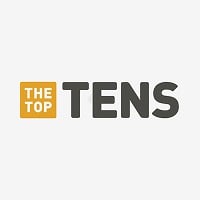 Joni may not be the greatest rocker and roller but she has written some fantastic songs and has a unique and very pure voice, and she has had a huge influence one other musicians. I love Joni!
Joni Mitchell is just exquisite! Beautiful voice, excellent lyrics. No, she is not a hard rocker, but I'm sure most of the people on this list have learned a thing or two from her.
She stands the test of time with true songs. Beautiful compositions.
Extremely talented - ChatonNoir
48
Liv Kristine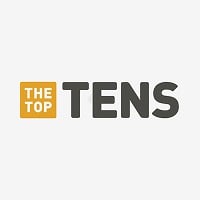 Liv Kristine Espenæs, better known as Liv Kristine, is a singer/songwriter who has performed and composed songs mostly for various subgenres of heavy metal music.
I gave my vote to Liv Kristine because she is without a doubt one of the most celebrated female vocalists of the rock metal scene. often times she doesn't get the recognition she deserves in light of other female singers: tarja, Amy Lee, etc - FMB2015
When I think of folk/viking women, Liv is the first that comes to mind. She is a strong warrior figure and her stage performance takes you to Valhalla and Odin. She has an angelic, ethereal voice and gives you a sense of Norse Mythology and emotions that occur after and during a battle.
V 1 Comment
49
Courtney Love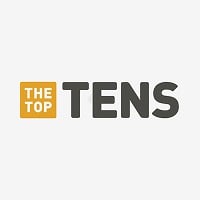 The same person said these two things in the same post: "Geez, people are idiots", and "Nancy Wilson doesn't even sing". Nancy Wilson is a GREAT singer - who do you think did all those Heart harmonies? Nancy is only as not as great singer as her sister by the slimmest of margins by most accounts. She also wrote and sang lead on several big hits for Heart. Geez.
She may not be the best person bit she's got an amazing and powerful voice. She should be higher in the list.
In terms of raw emotion, no one even comes close.
No other frontwoman as brave as Courtney Love has ever been on stage. She's one of the most controversial rockstars in history the thing that makes her great music behind.
V 4 Comments
50
Florence Welch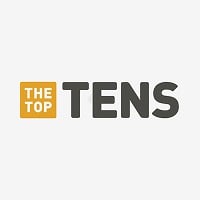 Florence Leontine Mary Welch is an English musician, singer, and songwriter. She is best known as the lead vocalist of the indie rock band Florence + the Machine.
She's amazing! How could anyone not love her?! I don't consider her a "rock star" though. More of an Alternative kind of gal! But Janis, Alanis, Stevie, and Joan are some favorites of mine!
She's a real singer! Her voice is powerful and deep, and she has no need of auto tune, like other musicians. She's a jewel inside the industry of music!
I cannot believe that Florence is on the 35th spot. She is amazing! Not as great as Amy Lee, but still amazing!
It's an obvious oversight not including her here...
V 2 Comments
51
Melissa Etheridge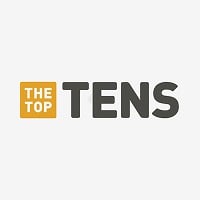 She simply rocks! Every single time she succeeds in bringing together raw power of her music with deepness of emotion and tenderness of her brilliant lyrics.
The girl growls so well when the emotion needs to go their and when the song need it to happen
She's right up there with Pat Benatar! One of the best female rock & rollers of all time! Love her too!
52
Wendy O. Williams
Wendy has a very unique voice and The Plasmatics just blow me away
53
Gwen Stefani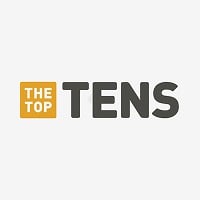 She is the one that opens doors for other female musicians. She is a able to be rock, pop, ska, reggae, dance, whatever. She is one heck of a live performer too. No other female artist has such versatility.
No Doubt is the bomb and Gwen is a very underrated singer. Also Lana and Selena shouldn't be so far ahead, they're not great singers and aren't in the rock genre.
Gwen and Maria Brink deserve a higher rank and some of these artists aren't rock and should be off of this list
Hmmm I cannot agree that she is a legit rock singer...
V 4 Comments
54
Avril Lavigne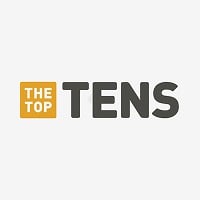 I know she is pop punk now but her first two albums were rock based and they were amazing with lyrics and sound. She also has a beautiful choice live. Great range.
She is just a beautiful woman who has a complete rock tallent. Hear to her succesfull pop rock single "Complicated", "Sk8er Boi","I'm With You" and a harder rock single "Losing Grip" from her first "Let Go". Then, hear to her alternative rock single "Don't Tell Me" and "My Happy Ending" from her "Under My Skin". Then, you can hear her pop rock ballad single from "The Best Damn Thing" and "Goodbye Lullaby", such as "When You're Gone","Keep Holding On","Wish You Were Here" etc. Also her harder rock single from "Goodbye Lullaby" with "What The Hell" and "Smile". And finally in hear newest self titled album, we can hear her "Let Go" style In "Here's To Never Growing Up". Then, her nu metal song, "Bad Girl". Also her cover songs "Bad Reputation" by Joan Jett and "How You Remind Me" by Nickelback. Thank you
To those of you who say that Avril isn't rock: you obviously don't know what rock is. Half of the women on this list that are above Av are less rock than she is, and the other half are only as rock. Screaming your lungs out does not qualify as rock music, I'm sorry to say. That just means that you likely don't have a voice worth using. That being said, Avril is one of the most deserving rock and roll artists on this list... And should be much higher than 16th. Try 1st.
Not only a great singer but she's so pretty
V 48 Comments
55
Jehnny Beth
Just listened to some of her work. Will listen to more.Wish people would advise on which songs they like or the best work an artist has done.
56
Grace Slick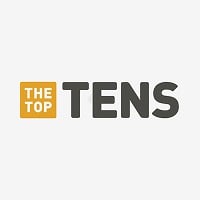 Grace Barnett Slick is an American singer-songwriter, musician, artist, and former model, widely known in rock and roll history for her role in San Francisco's burgeoning psychedelic music scene in the mid–1960s.
Grace Slick has such a unique and interesting voice! In my opinion she should be on the top of the list. There is just no other voice that sounds quite like hers. True, powerful, mysterious and extremely awesome! Gotta love her
Spare me. Anyone, yes I mean anyone, who heard Grace's rendition of White Rabbit at Woodstock would not let her outside the top three let alone at 127! The world is officially unhinged. Mark Mitchell.
This list is clearly age-biased. Grace Slick's vocals in the 1960s and '70s have very few rivals either before or since, and certainly in the "rock" category.
She is the best female rock singer and changed the rules
V 11 Comments
57
Linda Ronstadt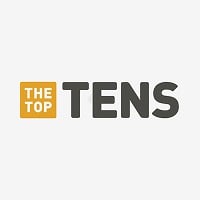 Linda Maria Ronstadt is an American popular music singer. She has earned 11 Grammy Awards, three American Music Awards, two Academy of Country Music awards, an Emmy Award, an ALMA Award, and numerous United States and internationally certified gold, platinum and multiplatinum albums.
This list is Greatest ROCK female singers of All Time, RIGHT? If Linda Ronstadt and Ann Wilson are not tied for Number One this list is totally invalid. while were at it. While we're at it, you could probably justify ten to 15 runners-up, and the rest should probably just be given a T-shirt and sent home, or over to the "Really Damn Good Female Rock Singers of All-Time List".
Really, 50th. She is the Queen of Rock. She fused rock and country like no other female or male act for that matter. She should be Number One. Even Pat said when somebody paid her a compliment re: being the best female rocker or something to that extent and Pat said "Well Ronstadt is still alive." She also said that she has "the most gorgeous voice on the planet." Linda was a mentor and champion for other female artists. She is all about the music and artistry.
29th?! Seriously?! This lady is THE best and it's not even up for debate! All you young uns out there need to run, don't walk, to the record store (your folks can explain what those are) and get a copy of her greatest. Linda has a body of work that would make Lady Gaga assume the fetal position! There will never be another Linda Ronstadt! Period.
Setting aside her excursions through opera, classical, and Mexican rancheras, Linda deserves a high place among female rockers not only because of the incredible range she had, but because she knows the history of the form. Not only that, she has essayed the various styles that led to rock and roll coming into being in the 1950s: pop; jazz; R&B; gospel; country; blues; and folk. Such a command of these great American musical forms and what they wrought makes Linda without question one of the most important female musical icons of any genre in history
V 24 Comments
58
Simone Simons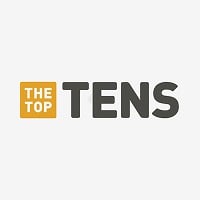 Simone Johanna Maria Simons is a Dutch singer-songwriter. She is the lead vocalist of Dutch symphonic metal band Epica.
My favourite band is Epica but Simone sometimes seems a bit alienated from the audience and the band when they perform live. I've seen them live once and although her voice was clear and as it's supposed to be (in comparison to the albums) she was distant enough from the crowd and focused more on the singing method and technique instead of giving soul to it. Generally, I like her voice both in 'The Phantom Agony' and 'The Quantum Enigma' era (also there's no denying that she is very beautiful and her headbang is neat and the whole band gives you many vibes and energy all at once), her voice is powerful and fits to the band/song style but sometimes when I listen to some live performances I think it will break. I only hope that she won't go solo as many have done before and I look forward to many concerts and golden albums!
Well she's technically metal but so are some others on here... Either way she has one of the most beautiful voices I've ever heard and is one if the most talented vocalists ever
I've heard so many amazing vocalists but Simone is just out of this world. So underrated too
She has an absolutely angelic voice.. I've been to one of Epica's concert and she was breathtaking. Seening her on the stage was like witnessing a divine moment..
V 10 Comments
59
Lana del Rey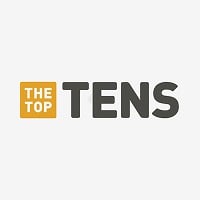 Lana Del Rey is a California based singer, songwriter, and model who currently resides in Malibu, California. She was born under the name Elizabeth Woolridge Grant to entrepreneur Robert England Jr. and Patricia Ann Hill in rural Lake Placid, New York on June 21, 1985. She has two siblings, Chuck and ...read more.
She's got a certain dramatic torch niche that she is the sultry queen of and smokin' smokin' smokin' hot.
She has the most unique, perfect voice. Hard to find such voice and music anywhere in the industry now a days.
She isn't rock, and she sucks. - maarilynmaanson
Beauty, good music, best lyrics and video clips
V 3 Comments
60
Tori Amos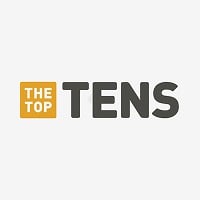 She has the most talent I think as a Rock Goddess. I admit, I love Amy Lee, but I think she might be giving up on her career. Tori has always stood by her fans and produced such amazing music over and over throughout the years. If she ever gets into a creative slump, she simply evolves herself to fit her life without sacrificing her music. I think Amy could probably learn a thing or two from Tori.
Shes sings w/ no distortion and plays 2 pianos at the same time?... Really #52.. Have you seen her live? She writes her own music, adapts it to her life... Tori can make your hair stand up, piano alone or voice alone. Combined, well its something other worldly.
Rock singer? Any suggestions of good solid rock songs she has sung?
V 1 Comment
PSearch List
Recommended Lists
Related Lists

Best Female Singers of All Time

Best Female Country Singers of All Time

Greatest Male Rock Singers of All Time

Most Beautiful Songs from Female Singers of All Time

Top Ten Female Singers With the Best Talent/Voice of All Time
List Stats
9,000 votes
186 listings
7 years, 338 days old

Top Remixes (46)

1. Pat Benatar
2. Tina Turner
3. Dolores O'Riordan

Irina2932

1. Amy Lee
2. Alanis Morrisette
3. Pink

shelllssss

1. Ann Wilson
2. Pat Benatar
3. Joan Jett

trent
View All 46
Posts
Error Reporting
See a factual error in these listings? Report it
here
.