Best Female Rock Singers of All Time
The Contenders: Page 5
81 Natasha Khan
82
Christy Johnson
Christy is the total package. Amazing tone & pitch, incredible range, undeniable stage presence. Check out her band, Dreamkiller!
83
Karen Carpenter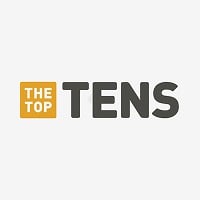 Karen Anne Carpenter was an American singer and drummer. She and her brother, Richard Carpenter, formed the 1970s duo Carpenters.
Sad how we forget so soon-- listen to the voice! Karen's range, purity, and emotion makes her a top vocalist of any age.
For those who never saw and heard her in person, I can only feel sorry for them. She is hands down the best ever!
Unbelievably low, but who remembers her, even though she was the best ever.
The most beautiful voice of all time
V 1 Comment
84
Johnette Napolitano
Just listen to a Concrete Blonde song. Any song at all. If you have an open mind, she goes up into the top 3.
Incredible voice that ranges from velvet to nails. Exceptional songwriting. Grossly underrated.
Listen to 'Heal it Up'. Now listen to 'Heal it Up' live. Her voice is #1 in my books.
Amazing voice. She is so Cool.
V 2 Comments
85
Lee Aaron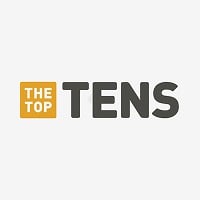 Lee Aaron is a Canadian rock and jazz singer. She had several hits in the 1980s and early 1990s such as "Metal Queen", "Whatcha Do to My Body" and "Sex with Love".
The original "Metal Queen. " Sadly, she is now is a jazz singer. But still hot with a great voice,
What the hell is the Metal Queen doing this low. Wake up USA!
Awesome voice. Sadly few in the US ever got to hear her.
86
Mariska Veres
Great range wonderful voice and gypsy mystic
And Venus was her name... She was wonderful!
87
Anneke van Giersbergen
Wow didn't expect to see Anneke so low in the list! For the people who don't know her, she is one of the founding members of what we call today ''Symphonic metal'' along with Kari Rueslåtten (Storm, The third and the Mortal, solo) and Liv Kristine (Theatre of Tragedy, Leaves Eyes, Atrocity, solo). She has an angelic voice, I mean really; her high notes can send you to heaven! She seems like the sweetest person and she is so friendly and always smiling to her fans etc when she's on stage. I've watched some of the old ''The Gathering'' lives and people were going nuts, headbanging like crazy and her ambient way of singing sends you chills and strong vibrations all over your body. Currently she has a solo band and she's also in ''The Gentle Storm'' with Arjen Anthony Lucassen of Ayreon. Always remember folks, just because some artists have retired or are not so active anymore, does not mean they must be forgotten.
WOW.
I was so much surprised to see Anneke so low in the list when to me, a most strict and exigent fan of female performance, ranges, quality, emotion, etc consider Annie to be simply the very best of what I know and have heard until now. Of course I have listened and know a great bunch of the so-titled top listed and simply allow me to agree on disagreeing. Anneke, not only ultra talented as musician, song writer, extremely charismatic, quite beautiful, but the voice...simply the voice and the vocal performance she achieves every time, every note...if you listen to this, you will feel like most everyone else is simply lacking something.
I can't express with a words how wonderful he voice is. Anneke is really inspiring musician, she was also a heart and soul of the band (The Gathering) which presented, in my opinion, the most spiritual and haunting music pieces of modern popular music. Just check "Souvenirs" album, you will not regret.
The best. Nothing else to say.
V 3 Comments
88
Melanie Martinez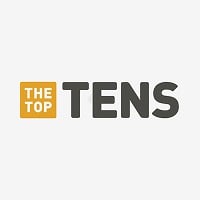 Melanie Adele Martinez is an American singer and songwriter. Melanie Martinez auditioned for the American television vocal talent show The Voice and became a member of Team Adam.
Melanie is my favourite singer ever
She is not a rock singer even though she looks like one!
A great singer with a bizzare theme to her lyrics and music videos.
89
Bonnie Raitt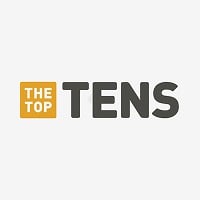 Another poster I completely agree with, although I think allowing 20 on the list is pretty generous of you. Although I have to place Linda and Ann tied at first, you can bet the killer Bonnie Raitt is top ten. I salute you.
Come on, there are only about 20 who should even be allowed on this list and Bonnie is one of them, not to mention staying power and that she writes huge hits and plays killer slide guitar
Beautiful voice but not a rock singer.
90
Brody Dalle
She could kick that teeny bopper, Hayley's ass any day. "AL THE BUTTERFLIES I'm INTO YOU" Is more like annoying bubblegum pop, not punk. -_-
What she should be in the top 10 at least and honestly I think I prefer her vocals over Lzzy's
V 3 Comments
91
Annie Haslam
Annie will always be my number one, especially since she did something rare just by being female in the Prog Rock industry, Prog being a very male dominated genre. She's got such an incredible voice and an awesome personality, too! I've seen her live a few times both with Renaissance and at her annual christmas show. She's still got it, even today!
Folk singer and a very good one. Not really a Rock singer. May as well put Sandy Denny on this list. She did at least sing with Led Zeppelin - Battle of Evermore.
Saw her several times live (Renaissance). One of the best voices, she could blow the roof off.
Ocean Gypsy.. Annie should be number 1 anyways
V 2 Comments
92 Rhokz Bitadora
93
Jenna Mcdougall
Her vocal range is amazing and Tonight Alive's music is so so good.
Fab girl. Amazing voice. Why isn't she in the at least top 20?
V 1 Comment
94
Dana Fuchs
Think Janis Joplin, but even better. Powerful rock voice, deserves to be near the top of the list.
95 Joan Armatrading
96
Cher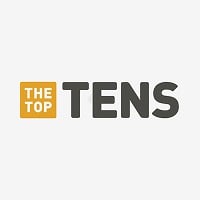 Cher is an American singer and actress. Described as embodying female autonomy in a male-dominated industry, she is known for her distinctive contralto singing voice and for having worked in numerous areas of entertainment, as well as adopting a variety of styles and appearances during her five-decade-long ...read more.
You only put her here because of Gene Simmons!
Not a rock singer whatsoever. Sorry guys.
97
Sonja Kristina
Great Voice and range
98 Candace Kucsulain
99
Rindy Ross
Lead singer of Quarterflash, her high notes are through the roof! Not to mention she is a mean sax player.
V 1 Comment
100
Ruby Starr
I have to admit I was completey unaware of Ruby Starr until about a year or two ago when I accidentally found a live performance video of her while searching for covers of Maybe I'm Amazed on YouTube. WOW! Utterly great!
PSearch List
Recommended Lists
Related Lists

Best Female Singers of All Time

Best Female Country Singers of All Time

Greatest Male Rock Singers of All Time

Most Beautiful Songs from Female Singers of All Time

Top Ten Female Singers With the Best Talent/Voice of All Time
List Stats
8,000 votes
185 listings
7 years, 218 days old

Top Remixes (44)

1. Pat Benatar
2. Tina Turner
3. Dolores O'Riordan

Irina2932

1. Amy Lee
2. Alanis Morrisette
3. Pink

shelllssss

1. Ann Wilson
2. Pat Benatar
3. Joan Jett

trent
View All 44
Posts
Error Reporting
See a factual error in these listings? Report it
here
.