Best Female Singers of the '60s
The Contenders: Page 3
41
Mary Hopkin
Given an international platform by Paul McCartney, she had (still has! ) a voice a pure as honey.
She had the voice of an angel and looked like angel
When she sang it sounded like music made in heaven
V 2 Comments
42
Sandie Shaw
Such a talent who has received little praise since she first appeared on the scene some 48 years ago. Well known now to have cowritten much of her own material along with her primary song writer Chris Andrews during the peak of her career in the 1960's. Something which few and far between of her rivals could ever be credited for back in the day. A beautiful lady with a beautiful voice to match. Girl Don't Come, Message Understood and Nothing Comes Easy for me are among her finest work.
Sandie was the greatest artiste that Britain ever produced and one of the very best in the world. She recorded in five different languishes and was the first Uk act to win the Eurovision Song Contest. Brilliant just Brilliant.
I can't believe Sandie is not in the top 10. Very underrated in her own country but huge in Europe. America you don't know what you missed out on although I believe Sandie has a cult following over there now.
For those of you who didn't rate Sandie's voice listen to her versions of Irma Franklin's Right To Cry and Madelaine Bell's You Don't Love Me No More and then tell me she can't sing. So underrated.
V 4 Comments
43
Ronnie Spector
Love to here her voice wish she would team up again!
PHIL Spector married her for her voice
I just love that voice and the rhythm and personality that she posses. She is truely one of a kind. I like most of the womans groups of the 60's and even Tina Turner and Artha Franklin but no one compares to Ronnie.
44
Clodagh Rodgers
Clodagh Rodgers possessed a powerhouse voice and with her emergence into the top of the charts in 1969 with excellent pop gems written by Kenny Young, she really should be better remembered. She constantly changed her image, both fashion-wise and musically, and after the hits had dried up, she was an accomplished cabaret and concert artist with arrangements to match. As well as these accomplishments, she was attractive with million dollar legs and a pretty good actress too!
V 2 Comments
45
Vera Lynn
The White Cliffs of Dover will forever shine as a Vera Lynn classic.
Vera Lynn... From the 30's and the 40's... voice off an angel
46
Kathy Kirby
To me she was the best, Her voice was pitch Perfect and she sang with such emotion in her voice you only have to hear her version of The Way Of Love recorded in the Sixties it knocks Cher's version into a cocked hat, Where In The World is another classic and of Course Her upbeat rock ballad style of Secret Love is another classic, not only was she a Pop singer she sang the great standards of Cole Porter, George Gershwin Irving Berling, Jerome Kern she was the finest singer to come out of Britain, She was the Highest paid singer of her time, but her manager gambled most of her money away over five million pounds in the sixties and seventies leaving her destitute.Thank God a lot of songs her on You Tube and as now gained a new generation of fans.
As a young boy watching her on the 12inch black singing in the Billy Cotton Band Show at my nan's, is forever my favourite female singer. RIP Kathy.
Kathy Kirby had great looks and a terrific voice but she was stuck with very poor dated material that did her more harm than good.
Fantastic singer but as was said bogged down by terrible material and crap management.
V 2 Comments
47
Merrilee Rush
She was a one hit wonder
48
Wanda Jackson
A wild woman from the fifties, infact some might say crazy but she certainly made people stop and listen and could hold her own with the male singers of the day.
V 1 Comment
49
Beverly Bivens
As much as I love Linda Ronstadt, Bivens' was superior to all of the others on this list. She created the San Franscisco sound.
V 2 Comments
50
Anita Baker
Anita Baker, patty Ella and more some of the best soul singers in history I love KARAOKA and I love to sing all old songs these singer will live forever in our heart most of the music of today suck lolol
51
Janis Ian
Not a lot of music from this talented singer, but what she produced was terrific.
I really like her voice she was very underrated I hope more people gey into her as an artist
At seventeen I learnt the truth
V 1 Comment
52
Evie Sands
Check out her original should have been hits: I Can't Let Go & Take Me for a Little While
53
Laura Nyro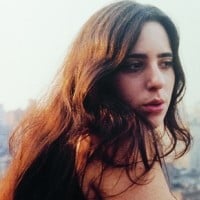 Once you've heard Laura Nyro sing her own songs (that made mega hits for many other singers/groups) or cover someone else's songs you will never be the same. You will wonder how such a talent could remain relatively unknown. She remains the most astonishing, passionate, creative, totally original vocal talent and singer/songwriter of all time. It's a shame so many people have never heard this American treasure's music. She may just change your life. For starters check out Eli and the 13th Confession. You'll be glad you did.
Unbelievable talent! She plays her own keyboards and sings all the vocals. Four part harmonies with perfectly matched vibrato and expression. Listen to Poverty Train, her ode to cocaine addiction. Arguably her best work - which remains a hidden Jewel to this day.
Beautiful voice and amazing lyricist. My inspiration to sing.
V 1 Comment
54
Roberta Flack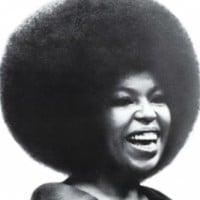 The First Time Ever I Saw Your Face...a haunting song of cosmic proportions, and one I wish to perform one day!
Her voice is so haunting in a good way
Lover her.. Always have always will!
The first time ever I saw your face
V 2 Comments
55
Maggie Bell
Queen of the night
57
Anne Murray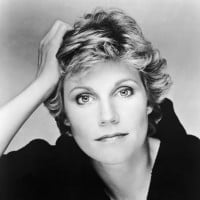 Morna Anne Murray known professionally as Anne Murray, is a Canadian singer in pop, country, and adult contemporary music whose albums have sold over 55 million copies worldwide.
Perfect pitch every time. A voice I never get tired of listening to.
Anne Murry has a wonderfully sweet sounding voice!
Love her music it stands with time a classic.Right to your heart
One of the best ever
V 1 Comment
58
Erma Franklin
Aretha Franklin's sister had vocal skills with numerous singles and albums - she had the original hit with "Piece of my Heart" that became the huge hit for Janis Joplin.
59
Michelle Phillips
Time magazine said she had the "purest soprano in popdom." Her voice combined with Cass Elliot made the Mamas & the Papas superstars. She also co-wrote "California Dreamin'."
V 1 Comment
60
Vikki Carr
MAGNIFICENT VOCALIST. SHE SANG ONE SONG: 'LET IT BE HIM' (or) 'DEAR GOD, LET IT BE HIM' LIKE NO OTHER HUMAN BEING ON PLANET EARTH. I BELIEVE SHE WAS OF Mexican LINEAGE BUT RESIDED IN SOUTHERN California. PLUS SHE WAS (HOPEFULLY STILL IS! ) ONE OF THE PRETTIEST WOMEN EVER TO GRACE A STAGE. HAVE NO CLUE IF SHE IS STILL ALIVE BUT WE CERTAINLY HOPE SO.
(Signed)
Ohio, Georgia, Florida, Los Angeles, San Diego, fans!
According to Dean Martin "the best girl singer in the business". How can such a great singer have been ignored?
PSearch List
Recommended Lists
Related Lists

Best Female Singers of All Time

Best Female Singers of the 21st Century

Best Female Singers In Concert

Best Female Pop Singers of Today

Most Desirable Female Singers in the World
List StatsUpdated 21 Feb 2017
3,000 votes
83 listings
9 years, 242 days old

Top Remixes (6)
1. Mama Cass Elliot
2. Janis Joplin
3. Tina Turner
Blue_Devereaux
1. Lata Mangeshkar
2. Shirley Bassey
3. Dusty Springfield
mikhailcazi
1. Dusty Springfield
2. Shirley Bassey
3. Aretha Franklin
Micalaw
View All 6
Posts
Error Reporting
See a factual error in these listings? Report it
here
.