Best Female Tennis Players of All Time
MatrixGuy
The Top Ten
1
Steffi Graf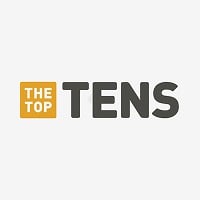 Stuffi is the best ever. She like Henin could have won many more majors. They both retired by 30 and had the best backhands you will EVER see. Serena is good but like Sampras without a serve to bail her out she may not be top 10. I really feel it is Graf #1, Henin #2 and a tie with Serena and Martina Navratilova for #3. All are great but just because you hang around a long time to get close to a record doesn't make you the best.
Anyone that doesn't realize Graf is the greatest women's player of all time must not have been around when she was playing. Steffi had 22 Grand Slams at age 29, then retired...Serena had 13 at the same age. Graf was more dominant over her career with a better win/loss record than Serena and during an era with more amazing opponents. Williams is great but Steffi Graf was definitely better, no question about it. 1. Graf 2. Navratilova 3. S. Williams.
Graf is the greatest player of any generation period. As far as the Serena fan stating Serena beat Steffi when she was 16 that is false. Serena was older than 16 and Graf beat her twice anyhow. Given that Steffi was nowhere near her best from 97-99 she beat the top players anyway. Graf beat Serena in Hong Kong, Sydney, and narrowly lost to Serena in Indian Wells despite playing poorly due to reoccurring injuries. Graf also beat Venus in Sydney after taking out Serena beforehand. Then beat Venus in the QF's at Wimbledon too. She defeated Davenport, Hingis, Seles, and Clijsters during her final year. Just goes to show that even the younger top ranked player's back then couldn't stop an injury plagued sub par Graf. Imagine if Steffi was injury free during her final 2 years... She would have more than a few more Slams and none of those she lost a match, or two against would've came close. Graf is simply the best ever... And Serena well, not so much.
Steffi is the best ever. She won the Golden Slam in 1988. She has won three of the majors in one year in three different occasions. She has won each of the Grand Slams four times or more. She spent 377 weeks at number one, which is still a record. Steffi had 22 slams under her belt by the age of 30 when she retired. Serena captured her 22nd slam at age 34. It took Serena 4 more years to match the great Steffi Graf. Steffi at her best could beat any female tennis player on any surface. Steffi is the best period.
V 53 Comments
2
Serena Williams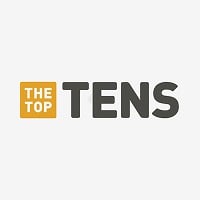 Serena Jameka Williams is an American professional tennis player. The Women's Tennis Association ranked her world No. 1 in singles on eight separate occasions between 2002 and 2017. She reached the No. 1 ranking for the first time on July 8, 2002.
Unlike the greats before her, Serena Williams is accomplishing two very unique achievements in the singles game. First, she's collecting her hardware hall during an era where this kind of dominance is uncommon.

Chrissy, Martina and Steffi basically passed the baton one to another, but they also had contemporaries, rivals legitimately for supremacy with which they were forced to share the stage. Neither Chrissy nor Martina eclipse the other and given the HUGE asterisk surrounding Steffi's career, a very credible argument can be made that not only was Monica Seles better, but Steffi wouldn't have distinguished herself from Chrissy and Marti, had Seles been around to contest for a few more of those grand slam trophies. Does anyone doubt Seles would have won at least four more?

Next, Serena may be in the twilight of her career and as an elder states person, she is showing the field how to get her done! The other greats were waning in their late 20's and wrapping up their ...more
Definitely Serena should be in the number 1 spot.
Serena is the best female tennis player that ever wielded a racquet. Her serve - best ever (first and second), her back hand - awesome, Her forearm - powerful, Movement athletic, her mental fortitude untouchable. Serena is dominating in an era when tennis is really open to a lot more people round the world the top 100 to day can easily compete in the early era of tennis. Graf supporters will say she held the number 1 ranking for so long but Seles who had taken the number 1 rank from her and was dominating for a long while even as a teen as subsequent stabbed and taken out of the game which allowed Graf hold on for another 87 weeks. My second best ever will have to be Navratilova for her achievements in tennis.
What is there to say? Serena is the best female tennis athlete ever!
V 84 Comments
3
Martina Navratilova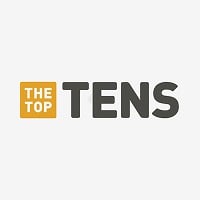 No was as nominant as Navratilova. She spent more than 20 years in the Top 10 (a record). In 19 of those years she was in the Top 5 and the rest in #1(a record).
Navratilova is way overrated. The only reason most have her as high as 3rd or 4th best ever is since she is a lesbian and due to the liberalized society today, people feel they have to overrate her for being a lesbian. - quackerpacker
In a few years my vote might be for Serena but at the time of this post I have to go with Martina. I believe that Steffi stats are inflated so I could not go with Steffi.
Martina is the greatest female tennis player who ever lived but also the greatest tennis player who ever lived. Bille Jean King in (2006) said about Martina "She is the greatest single, doubles, and mixed doubles player who ever lived".
That was then, this is today. King even says Serena is clearly the best ever today. - feisty37
V 18 Comments
4
Chris Evert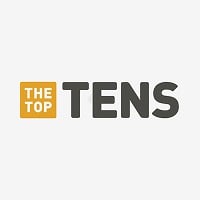 I agree with the comments regarding opponents being afraid of playing Chris. Most women went in wanting to just win a few games. Chris had such a reputation of beating people 0 and 1. Even top players felt the pressure.
A hallmark of greatness is how much fear one instills in opponents. Chris passes this test with flying colors. In the 70's, all the top women feared her. Many avoided the clay circuit out of fear of Chris. She was ruthless at exploiting opponents weaknesses and running them to exhaustion.
In some ways Chris Evert was the greatest tennis player of her era. I do believe her very best tennis was from 1976 to 1982.
Loved the way she ran her opponents ragged while looking fresh as a daisy herself! She is responsible for the modern women's game. Superb anticipation and disguised shots that were difficult to read. Serve and volley players in particular were scared of her and ended up staying back and playing Evert's game for fear of being passed and lobbed. Her emotionless display on court also rattled many opponents. She was the bagel queen specializing in dishing out 6-0 sets!
V 46 Comments
5
Monica Seles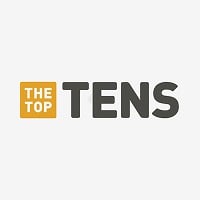 8 of the first 14 slams she entered she won. 3-1 head to head in slam finals with Graf (the only final she lost was when she was shamed by the media into being quiet) and all before she turned 20.

If anyone thinks she wouldn't have won Wimbledon, dominated for several more years and doubled her slam tally they are deluded.
Overrated. People only talk about her being unlucky with the stabbing which is true but forget she is lucky in many other ways. Had she played in any era past where 3 of the 4 majors were on grass or even 2 of the 4 were on grass she would never been a dominant player and won a ton less. Had she not peaked in an era with no hard hitters besides Graf (who she barely played in 91-93) she again isn't ever dominant. As her head to heads vs Venus, Serena, Davenport, Graf, Pierce, all prove she has trouble with hard hitters. - roughstuff
It's You who should read Your Tennis History before posting comments that aren't true! Get your facts right! Graf leads Seles 10-5 in head to head matches, and BEFORE! The stabbing it was 6-4 in Graf's favour. In slams the score was 3-3.

So if Graf was leading 6-4 before the stabbing and 10-5 overall how the hell do you come up with comments like "Seles beating Graf time and time again! It's just not true and these are real! Facts.

Also when Seles was winning most of Her slams before She was stabbed it wasn't always Graf She beat to win them. At this time Graf lost to quite a few other players in slams so the injuries and the trouble with Her Father obviously didn't help.

Seles was a brilliant player and no doubt would of won more Slams only for that dreadful sickening incident. She was the better player on Clay but overall Graf is the best all round female tennis player ever in my opinion.
MONICA SELES was like the "Michael Jordan" of Tennis, during her prime, in her TEENAGE years... she was unbeatable -- UNSTOPPABLE! Yes! She was 'just' a TEEN, at the time... and thus, she would always find herself winning many, many GRAND SLAMS against the best players in the world... players such as Steffi Graf (in her prime)... indeed, she played against the BEST and she 'beat' the best! That is prior to that sad and tragic day, that forever changed the sport of tennis... when she was brutally and violently attacked by a deranged "Steffi Graf OBSESSED" lunatic... on April 30, 1993... Indeed, this girl was on a path... on a mission to become the GREATEST tennis player that ever walked the Earth... but then tragedy happened in 1993... and her DESTINY of becoming the greatest player ever dramatically came to a sudden halt... and in the process, her dreams of becoming the best ever were suddenly derailed... forever... and thus, she NEVER recovered from that ...more
V 10 Comments
6
Maria Sharapova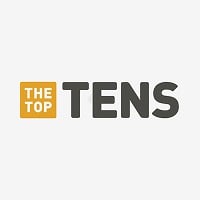 Maria Sharapova is a Russian professional tennis player of Belarusian descent. Sharapova has competed on the WTA tour since 2001. She has been ranked world No. 1 in singles by the WTA on five separate occasions, for a total of 21 weeks. She is one of ten women, and the only Russian, to hold the career ...read more.
Love this Russian
Come back healthy in 2019!
One of the greatest female tennis player ever and there is no doubt about it. Jumping forward in the highest level isn't that easy and she didn't just prove it but showed it when she was only 17.

And believe or not, I believe she has what it takes to be the best ever and she completely, undoubtedly deserves a lot more higher ranking in this list!
She is a world class tennis player you know that when someone wins wimbledon at the age of just 17 and to bounce back from injury lately and to have got back in the big time is pretty inspirational she is still in her mid 20's so more success is sure to come but to anyone she is one inspirational tennis player
She is a really inspiring character that brings so much to tennis both on and off the court... Her glamour quotient is one of the highest in tennis and she is really one of the best players on the current tour
V 17 Comments
7
Billie Jean King
Battle of the sexes is enough to put her above all the rest.
She is a good tennis player, you should search her up.
If you don't know who she is you don't know women's tennis.
She has done more for women's tennis on and off the court.
V 1 Comment
8
Margaret Court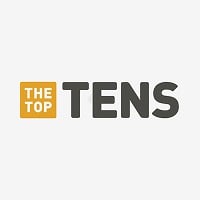 In 1970, Margaret Court became the first woman during the open era and the second woman in history to win all four Grand Slam tournament singles titles in the same calendar year. Court won a record 24 of those titles during her career. She also won 19 women's doubles and 19 mixed doubles titles, giving her a record 62 Major titles overall. Her all surfaces career match winning percentage of 91.74 (1177/106) is an all-time record. The International Tennis Hall of Fame states, "For sheer strength of performance and accomplishment there has never been a tennis player to match her". She is clearly the greatest female tennis player of all time, so why is she not number 1 on this list?
Certainly behind Serena, Navratilova, Graf and Evert.
Court at 6th!? Nobody has more slams than her, singles, or overall. Nobody has won more tournaments than her either. She is the best!
She dominated Chris in 73 even when Chris was almost 20 and Margaret was way old and past her prime. Best ever as her 24 slams prove.
V 31 Comments
9
Justine Henin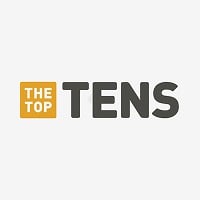 Should be way higher than this. Having her behind Sharapova and Seles is a joke.
She has the best backhand in the womens game. She had a very good all around game and her slice was considered one of the best of all time. She won 7 grand slams and reached the final ov every grand slams including reaching the final in all of the grand slams in 2006. She also won the gold medal in 2004 at the olympics defeating Mauresmo in the final. The only grand slam she didn't win was Wimbeldon. She was considered one of the best volleyers on tour and won 3 consecutive French open titles. She retired with 4 french open titles, 1 australian open title, and 2 us open titles and is still known as one of the greatest tennis players ever
The best, most attractive tennis without screaming!
The best backhand forever.
V 2 Comments
10
Venus Williams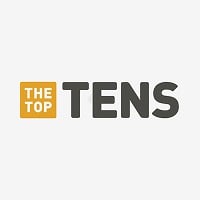 I'd put Venus higher on this list, after Serena I think. I mean..her groundstrokes are the best I've ever seen. She is great at the net and is the greatest athlete on the courts. Venus' problem is that she wasn't consistent. At the absolute best she was good on every surface. I've seen her hit the best forehands and backhands, get back balls no other player except for maybe Serena could get back and at her best playing very smart. Most certainly the best game to watch. The only reason why she isn't the number one on this list is because she wasn't consistent and Serena is mentally stronger. I mean, she won - only - 7 Slams and made a high spot on every greatest player of all time list, that says a lot. Talent wise I just think the Williams sisters are the best. Don't forget Venus had a lot of injuries and at her best, she always had Serena as an opponent, who was playing her best at that time too. After her 2003 injury Venus just wasn't the same. So, don't always look at titles but ...more
The best groundstrokes I've ever seen. Best forehand and backhand, so much power. Great volleys, she is very strong at the net. If she plays her best she is great on every surface. Massive first serve, fastest ever on the women's side. Second serve can be good, but sometimes is a weakness. The best athlete on the courst ever. Mentally strong, but just not as much as Serena and she is very inconsistent. She can bring back balls no other player except for Serena could bring back. That's why I didn't put Venus on the top spot. A lot of you are wondering why I put the Williams sisters ahead of everybody else. Well..Venus was only been consistent between 2000 and 2003. If she is consistent, I think she has the greatest game ever. She is the one player who really changed the game. I don't think it's all about titles but about what players are capable of when they are at their best. As it comes to tennis I think the Williams sisters are just simply the best ever. After 2003 she was never ...more - Svenfcg
It's weird that Venus and her sister use to be neck and neck with each other, now Serena wins everything. What happened? They are only a couple of years apart. Still, Venus is an all time great. It would be awesome to see her muster one or two more slam victories.
Impeccable, beautiful to watch and winner of one of the best women's Wimbledon finals ever. Serena may be the better technical player but it was Venus who changed women's tennis and ooh things to a whole new level.
V 8 Comments
The Contenders
11
Martina Hingis
Hingis was A great champion Indeed.
SHEER BEAUTY to watch her play. A player who used statistics and mind while playing rather than just power play.
Hingis was the grand master of chess playing tennis. She could dismantle any power hitting opponent with placement, stroke and uncanny angles. An absolute favorite to watch.
Beautiful to watch. She was a genius. Too bad she had to retire young, WTA lost the most talented player of the generation.
V 6 Comments
12
Lindsay Davenport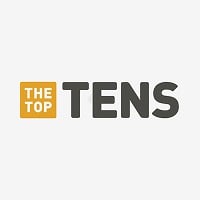 Other than the William sis Lindsey Davenport is my hero cool
Collect Waite ing for the ridgt time to execute and a class act no tantrums. Simpley an American ican my temnis gero and one other an maition tennis great for me Daniela hantecova skine 🔥 craker miss her
13
Simona Halep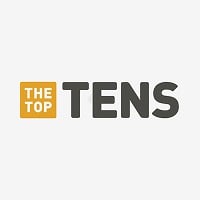 Best fighter
She 's the best tennis player ever #teamhalep
She is the best in the world and you people can't Deny t bitches
Simona Halep should be higher than #15 because she' s one of the best. Love her ❤️❤️❤️❤️❤️❤️❤️❤️❤️❤️❤️❤️
14
Kim Clijsters
She is the best player ever. She made many players to go on break, biggest example was willam sisters, sharapova and players like davenport and others. She was the true spirit of tennis. And I am sure if there are no health issues, She can beat any player on the tour. She should be back to let this world realized who is the real champion... Kim you are truly Great.
Being able to win 3 gs after childbirth says enough! She is the best!
15
Evonne Goolagong
For me, Evonne stands out as one of the most graceful and sporting players. With her graceful, natural game she made tennis look easy. For this she deserves an honorable mention.

But she just did not have the competitive fire needed to be number 1 which was the kiss of death for her against someone like Chris Evert who exuded competitive fire!
I loved to watch her not only for her elegance but also for the variety in her gane; good baseliner and strong at the net, and able to produce the most incredible shots when in defense - today's players, female and male, with few exceptions like Roger Federer could learn from her agility.
Graceful and elegant player. Made the game look easy. Very good player, not sure she is an all time great though, Evert, Court and King dominated her.
In the 70's, second only to Chris Evert. Graceful and elegant.
V 10 Comments
16
Jennifer Capriati
A solid tennis player throughout her career! She was punished for things that all of us did when we were young. We love you Jennifer!
Best 13 yr old ever
17
Gabriela Sabatini
Gabriela had it all. She deserves to be much higher on this list. She had a great serve, a powerful return game, a cerebral ability to mix-up her types and placement of shots well and a charming personality that made her the media darling of women's tennis. A top-10 great player for sure,but more important--a quality person.
She was the only one that won 11 times to Steffi Graf and was number 3 in the ranking about 10 years
18
Caroline Wozniacki
A role model for tennis players and one of the best this decade
Unbelievable run... Congrats Caro!
19
Agnieszka Radwanska
Ninja on the court. Magical touch.
She could produce any shot you are even afraid of thinking.
I wish she could win any Grand Slam tournament.
She's an amazing person and excellent tennis player. As far as I know she is on the fifth place in worlds ranking now.
"Magican" player! One of the best technique in tennis and the most clever game style!
20
Manon Bollegraf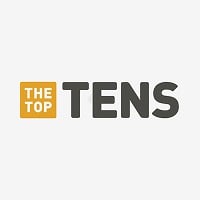 Best player ever! Especialy in doubles.
21
Helen Wills Moody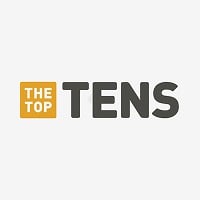 22
Li Na
Best two-handed backhand of all time!
Shes hot too laugh out loud
23
Ana Ivanovic
Ok it's because she's my pretend girlfriend, Which I mean I pretend she is my girlfriend. I saw her in person at the open last year and she is even more stunning than I could have imagined. I know some might say that my criterion for the best female tennis player might be sexist, but nigil tufnail once said" what's wrong with being sexy? "
24
Victoria Azarenka
Vika has to grand slams she is the only one that could defeat serena at her best in this days she is young so she has a lot of time to add more slams to her collection and I'm sure that she will be one of the best of this sport
SHE PLAYS too good
25
Arantxa Sanchez Vicario
Best serve-returner of all time. Not to mention her great personality, great presence and passion in the courts, a legend
Number 1 in Individuals and in doubles
Come on¡ Vamooos¡ Arantxa Sanchez Vicario has to be up in the list. Four grand slam titles individual, four in doubles and four in mixt. 5 fed cup titles. Come on¡ 98 titles 29 individuals 69 doubles. 48 finals in individuals. Come on¡ FOUR olympic medals. Two Hoffman cups. Finalist in 8 grand slam. COme on¡ indicted in the hall of Fame. Let's be fair. She deserves to be high in the list. Best player ever in clay¡
She is not the best ever on clay.chris evert is the best ever what an idiot you are check the records you fool.chrissie evert has no peer on clay.
26
Angelique Kerber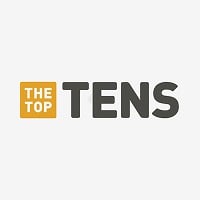 Angelique Kerber is a German professional tennis player who is currently ranked world No.1 in women's singles tennis by the Women's Tennis Association.
Such a great player to watch. She is perhaps not technically the best, but she used her weapons to over power taller, stronger, better players. She has incredible levels of fitness, toughness, ability to put endurance any player and utilize her highly unorthodox style. Her method of playing the squat shot is quite remarkable, as she squats so deep and squats back up so quickly, even against huge power shots. Her thigh muscles are incredible and she watering strong, and she is the only player capable of carrying this out in such a rugged way. She is the best at maximising her talents!
She ranks as the best based on being confronted with taller, heavier and largely stronger main opponents. Angelique is able to beat them however using her incredible fitness, speed, will and totally unorthodox methods. The way she plays that deep squat shot to buffer heavy shots and hit a ball slightly earlier or without having to move back to get the leverage, is delightful and shows off her immense thigh strength! She is just so watchable with her style!
Outdueled GOAT Serena still in her prime for year end #1 and 2 slams. Deserves to be top 30 all time. - feisty37
Current World number 1 (as 21.01.2017) Angie Kerber has 2 Grand Slams to her name - MatrixGuy
27 Maureen Connolly
28 Maria Bueno
29
Samantha Stosur
Samantha has such a smooth, powerful game, that is a joy to watch. Although her achievements in the game do not match up to some others, with SerenaI feel being the best in pure tennis terms, as an all round package Sam is best. She has the best tennis style, is the most beautiful, cute smile and voice, best physique, by far the best muscles, which are unbelievably big and strong, thighs that are silky smooth and shapely, but ripple with muscles, long beautiful fingers that are also very strongly set, amazing muscle bound shoulders, and a V-shape torso and deltoids that totally ellipse female body builders. She is by far the most amazing woman ever to grace the plant! I have felt this way since at least 2010 and she just rises higher and higher above anybody else, which is why for me, Samantha is the greatest of all time! I would marry her in a heart beat!
When I think of Sam I think of Muscles. Muscles Muscles, Muscles!
I have rated Sammy as perhaps the most complete player in the world since I first saw her play live. She is clearly so much stronger and athletic than all the other players (including men). In the flesh those bulging muscles of hers (biceps, shoulders, thighs) just had me awe struck! I became very reflective of these feelings I was experiencing for another woman I must say!. She is just so beautiful too that I was mesmerized. When my ex-boyfriend and I met her later on for autographs, my heart just skipped beats and raced, especially when she looked at me with those eyes and smiled warmly at me. Since then I have travelled to watch her play and cheer her on over twenty times and she never fails to amaze with her skill, strength and ability. I have spoken with her precisely thirty three times and she is totally beautiful and person and gets my vote as the best ever player.
She would win a female body builder competition within her weight class with ease. She is already at least as impressive as the pumped contestants having a better proportioned frame with larger muscles. Imagine if she had done muscle inflating weights and was oiled up; my God, she would trounce the rest. She could do this after retiring from tennis!
V 6 Comments
30
Petra Kvitova
#2 best player nowadays...Why is she si low?
I'm from Czech to ja hraju taki tenis
She is very good I'm from czech Republic Česká Republika
31
Sania Mirza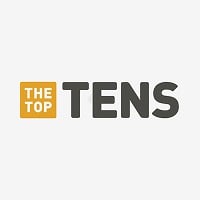 Very successful doubles record. - polarbear
Sania is India number 1 tennis Star of the millennium
Pride of India
32
Sabine Lisicki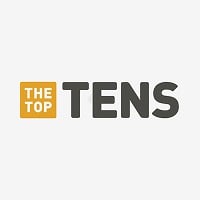 When on song this lady has perhaps the equal best serve in women's tennis. Her ground strokes pack a punch too!
Best grass player this year!
33 Amelie Mauresmo
34
Jeļena Ostapenko
Ball striking is unreal, if she gets her serve in check and becomes more consistent she could win anything she wants!
She hits the ball as if her life depends on it and she won the French open at only the age of twenty
35 Garbiñe Muguruza
36 Elena Dementieva
37 Vera Zvonareva
38 Dominika Cibulkova
39
Kiki Bertens
She has made tennis big in Africa, and her ass
40 Mary Pierce
41
Eugenie Bouchard
She play very well she need one more chance to show her talent
She is awesome player and we love her
42 Conchita Martinez
43
Hana Mandlíková
Talented player
It's Crying shame she is so low on this list.
44 Jeļena Ostapenko
45 Althea Gibson
46 Kitty Godfrey
47 Ons Jaber
48 Johanna Konta
49 Suzanne Lenglen
50 Helen Jacobs
PSearch List
Related Lists

Hottest Female Tennis Player

Most Underrated Female Tennis Players

The Best Female Tennis Players from Russia

Best Male Tennis Player

Greatest Tennis Players Ever
List Stats
2,000 votes
57 listings
8 years, 178 days old

Top Remixes (22)

1. Martina Navratilova
2. Steffi Graf
3. Margaret Court

jimmy29

1. Margaret Court
2. Venus Williams
3. Serena Williams

feisty37

1. Steffi Graf
2. Martina Navratilova
3. Chris Evert

tremblou35
View All 22
Error Reporting
See a factual error in these listings? Report it
here
.