Best Fight Scene or Action Sequence in a Movie
Shelalalala
The Top Ten
1
Angelina Jolie VS James McAvoy
Great action for Angelina Jolie in WANTED. - Shelalalala
2
Wulan Guritno VS Volland Humonggio
A fight scene between a professional athlete (Volland Humonggio) and a drama actress with no martial art skill what so ever (Wulan Guritno) who is 3 months pregnant at the time.

No wonder it won Wulan Guritno a Best Actress (viewer's choice) in the 2011 Indonesian Movie Awards!
I see their act in Demi Dewi. And THEY'RE ROCK! - Shelalalala
3
Bruce Willis VS Alan Rickman
Best action of Die Hard movie and I'm 10 years-old when this movie comin. - Shelalalala
4 Mark Ruffalo,Scarlet Johanson,Chris Evans,Jeremy Renner,Chris Hemsworth VS Tom Hiddleston
5
Chloe Grace Moretz VS Christopher Mintz-Plasse
Hit-Girl is only 11 years old, and could easily beat anyone on this list who does not have Super-Powers.
NOBODY can't act like her at her age
11-year old Hit-Girl battled 20 heavily-armed adult men in a narrow hallway, reminiscent of the hopelessly outnumbered Spartans battling the Persians at Thermopolae.
Taking advantage of the close quarters and her nimbleness, she KILLS 19 of those men, including absolutely THE most awesome pistol clip drop and mid-air reload in cinema history.
Chloe was gret at her age. - Shelalalala
6 Ben Affleck VS Jennifer Garner
7
Kristen Stewart VS Charlize Theron
She is the best snow white I ever seen. - Shelalalala
8
Joe Taslim VS Mad Dog
Mad Dog broke Joe nose! WOW... - Shelalalala
9
Ralph Fiennes VS Daniel Radcliffe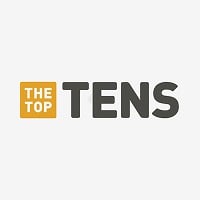 Ralph Nathaniel Twisleton-Wykeham-Fiennes (born 22 December 1962) is an English actor, director and producer. A noted Shakespeare interpreter, he first achieved success onstage at the Royal National Theatre. ...read more.
An amazing story which played by fabulous actors. It's unbeatable!
10
Lord Shen vs. Kung Fu Council
Don't mess with the peacock
The Contenders
11 Robert Downey Jr. vs Mark Strong
12
Tom Hardy VS Christian Bale
The Dark Knight Rises is EPIC.. - Shelalalala
13
Dwayne Johnson VS Vin Diesel
That fight was amazing. Two of the most danger men. They have power. This fight was featured in fast five. Watch it.
14
Angelina Jolie VS Brad Pitt
She has the gun, guys! And Pitt is good shooter. - Shelalalala
15
Gandalf vs Balrog
YOU SHALL NOT PASS!
16
Tom Hiddleston Vs. Chris Hemsworth
Totally epic scene and you have to admit we all LOVED Loki's Poll 'Stunt' (Dancing) scene Haha
17 Mad Dog vs Rama & Andi
18 Nightcrawler vs Secret Service
19 Neo vs Agent Smith
20 Anakin Skywalker vs Obi-Wan Kenobi
21 Eowyn vs Witch-King
22 Sylvester Stallone vs Jean-Claude Van Damme
23 Jennifer Garner VS Will Yun
24 Tobey Maguire VS James Franco
25 Maximus vs Commodus
26 Kurt Angle vs Joel Edgerton
27 Tom Cruise vs Colin Farrell
28 The Comedian vs Ozymandias
29 Rorschach & Nite Owl vs Ozymandias
30 Azazel vs Beast
31 Morpheus & Trinity vs The Twins & Agents
32 Keanu Reeves vs Hugo Weaving
33 Bruce Lee vs Chuck Norris
BAdd New Item
Related Lists
Top 10 Best Movie Action Sequences

Top 10 Movie Action Sequences of 2017
Top Ten TV Shows With the Best Action Sequences
Best Action Sequences of 2013
List Stats
100 votes
33 listings
7 years, 117 days old

Top Remixes
1. Angelina Jolie VS James McAvoy
2. Bruce Willis VS Alan Rickman
3. Wulan Guritno VS Volland Humonggio
Shelalalala
Error Reporting
See a factual error in these listings? Report it
here
.