Top Ten Best Fighters of All Time
The Contenders: Page 7
121 Alisa Bosconovitch
122
William Cheung
The best of the best, in his Hong Kong days he was king of street fights. Bruce lee looked up to him! Still fit and ready to go at 73. Grandmaster William cheung
In his prime in Hong Kong days he was the king of street fights. Bruce lee looked up to him and he is still fit and ready to go at age 73.
123 Georgi Kandelaki
124 Bren Foster
125
Fabricio Werdum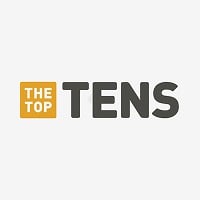 V 1 Comment
126
Kurt Angle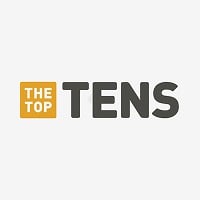 In Wrestling, Angle is one of the most dominants brawlers in scene since his debut. Till this day, he's a fearsome wrestler full of technique and power, alongside Brock Lesnar.
He is one of the best professional wrestlers ever...
127
Ronda Rousey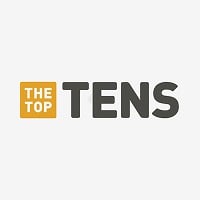 Are you kidding your average super light weight ufc guy who pretty much at the bottom would beat her all heavyweights and middleweights would murder her the strength and weight difference is just too great
I look forward to seeing holly holmes fight ronda rousey. Holly has been a top boxer from New Mexico, along with tapia, romero & foster!

Arturo Sais
Fairly certain she could beat Ali and most of the top 25. She's a beast and has better technical skills then the guys in the ufc.
V 1 Comment
128
Dave Bautista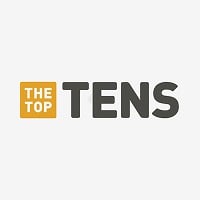 David Michael "Dave" Bautista Jr. is an American actor and former professional mixed martial artist and professional wrestler.
He is greatest in WWE and he also winner on mma fight in 2012
V 1 Comment
129
Florendo M. Visitacion
This man was one of the greatest in the world and I think he can take anyone else on this list, not taking anything away from anyone else on this list
The man was no more than 125 pounds and was born way before bruce lee and helio gracie there for having more experience
V 1 Comment
130
Wesley Snipes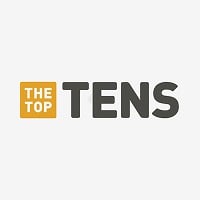 V 3 Comments
131
Alexander "The Mauler" Gustafsson
Seriously? Ranking number 2 in the ufc. But probebly better then "Bones" now time. And he is so long back? What! This dude is a relly a fighter, not some fake as wrestlers or film actors!
132 George Hackenschmidt
133
Donnie Yen
Donnie yen learned different kinds of martial arts including western boxing and kick boxing at the very young age now he have got all kinds of skills... He knows how do beat the big guys and how to fight with ten peoples infect he is fast strong like Bruce lee I consider him one of the best martial artist that I've ever seen... ! He is awesome... ! "Like a Cheetah on fire..." which means strong and
Super fast... With the perfect strike bom... !
Best in the world if he got in the ring any ring he win every fight he beats you not with his skills which are the greatest I've seen besides Bruce Lee but with his mind he will beat you he can close his eyes sit down and before you know you on the ground most fighter's don't use it I study ten years and I have been working at it it takes time so with that being said Bruce Lee #1 and Donnie yen #2 now if those 2 went at it. It would be a draw
Donnie Yen is one of the best fighter that I've ever seen...! His kicks his punch, Thw way he Strike with his fist its awesome..I think he should be next to Bruce Lee
The Best
V 15 Comments
134
Julio Cesar Chavez
When he was in his prime UNBEATABLE, one of the best pound for pound fighters in history, just check all his records top 5 fighter of all time.
Started his career 87-0. Should be in the top ten
JC Won more world championship matches than any other man in the world. He should be top 5 if not the very top.
V 2 Comments
135
Roderick Santos
Best fighter also from the philippines... Best in bed history
136
Leo Howard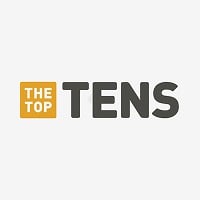 Leo Howard is an American actor, model and martial artist. He began his acting career at the age of seven, Howard is known for incorporating his karate skills into his feature film and television roles.
Staring his martal arts career at the age of 4 and acting career at the age of 7 Leo Howard wanted to be like bruce lee already have studied shorin ryu karate along with wushu taekwondo and another form of karate now currently studying Brazilian jiu-jitsu young leo wanted to learn the extreme martal arts and added gymnastics to his routine
137
Ruslan Provodnikov
He has dominated the fight againt's Mike Alvarado and has knocked down Timothy Bradley.
138 Hang Tuah
139 Dato Meor Abdul Rahman
140
King Ahmed
THE BEST FIGHTER IN THE HISTORY AND IN THE BED WITH THE WIFE ALSO
PSearch List
Recommended Lists
Related Lists

Best UFC Fighters of All Time

Top 10 Greatest MMA Heavyweight Fighters of All Time

Top 10 Greatest MMA Light Heavyweight Fighters of All Time

Top 10 MMA Featherweight Fighters of All Time
List Stats
13,000 votes
168 listings
8 years, 270 days old

Top Remixes (21)

1. Bruce Lee
2. Muhammad Ali
3. Conor McGregor
TheNOTORIOUS

1. Bruce Lee
2. Muhammad Ali
3. Mike Tyson
BruceLee300-0

1. Bruce Lee
2. Chuck Norris
3. Jackie Chan
clokim
View All 21
Posts
Best Fighter
SaitoHajime
Bruce Lee was an exceptional martial arts exponent. But wouldn't make MMA.
visitor
Error Reporting
See a factual error in these listings? Report it
here
.