Best Filmmakers of 2011
The Top Ten
1
Christopher Nolan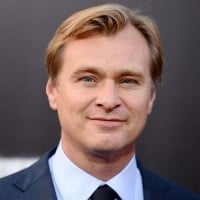 Christopher Edward Nolan is an English film director, producer, and screenwriter who holds both British and American citizenship. He is one of the highest-grossing directors in history, and among the most successful and acclaimed filmmakers of the 21st century.
He seems to be a great contender of all-time great directors, with movies like The Dark Knight, Inception he is already on the elite team, I most like of him is the complexity that he build up his movies, he seems to detail every single element of his story's and with that he will make his name remembered beside directors like James Cameron, Steven Spielberg - MatrixGuy
Nolan is the perfect holluywood filmaker right now. as perfectonist as kubrick and as conneseur of the film industry trick as spielberg he combines visionary filmaking with commercial success. - gvats
2
David Fincher

David Andrew Leo Fincher is an American film director, film producer, television director, television producer, and music video director.
Fincher is no. 1 for sure. He made many classic masterpieces in the past and in 2011 he made superb movie The Girl With the Dragon Tattoo - Alexandr
Seven and zodiac raise the bar fot cinematic perfection in Hollywood while fight club as well as seven seems to be a perfect zeitgeist film about our times. a mad prophecy about a lost generation us well us a decostruction of the cinematic form or just a joke the filmaker put us through. is this mystery that makes fincher a great artist as well as an entertaining filmaker you can't wait for his next film. - gvats
3
Michael Haneke

Haneke is the most profound filmaker right now. he understands not only the world we re living in but also the mechanism of violence andf greed that society puts us. he is also a master craftsman with deep understanding about how movies affect and effect people. just see cache his perfect film - gvats
4
Joel and Ethan Coen
Originality and great sense of humor mark their carrer. they have a deep understanding about our times and the proof is no country for old men and a serious man. - gvats
5
Paul Thomas Anderson
He's the stuff original filmakers are made of. but in this Hollywoodland of mediocricy and bad taste he had his ups and downs. only five films two of them masterpieces but it's not enough. - gvats
6
Darren Aronofsky
The artistic boy of the indie scene continues to make one good film after another. he has the guts the talent and the spirit to become Hollywood's next best thing. but not yet - gvats
7
Martin Scorsese

Martin Charles Scorsese is an American director, producer, screenwriter, actor, and film historian, whose career spans more than 53 years. He is best known for directing films such as Mean Streets, Taxi Driver, The Last Waltz, Raging Bull, The King of Comedy, After Hours, The Last Temptation of Christ, ...read more.
The master himself is still capable of true cinematic mastery. the departed and shutter island finds him at his peak since goodfellas. - gvats
8
Quentin Tarantino

Quentin Jerome Tarantino is an American film director, writer, and actor. His films are characterized by nonlinear story lines, satirical subject matter, an anesthetization of violence, extended scenes of dialogue, ensemble casts consisting of established and lesser-known performers, references to popular ...read more.
Not as great as the good old days but stil one of the few originals left in the industry - gvats
9
Rob Marshall
If we're judging film makers based on movies in 2011, half of the film makers mentioned didn't even have films released in 2011. Rob Marshall at least did Pirates of the Caribbean: On Stranger Tides, a 2011 film.
Gvats what was the criteria for your list? Because your list has one major fault, half of the film makers you mentioned didn't actually have films released in 2011. At least Rob Marshall had Pirates of the Caribbean: On Stranger Tides - jezza0
10
David Lynch

David Keith Lynch is an American director, screenwriter, producer, painter, musician, actor, and photographer. He has been described by The Guardian as "the most important director of this era".
Maybe he's quit but without a bad film
Bela is one of the true masters of the genre and a heavy thinker. but hasn't make anything worth watching the last decade. we expect the turin horse - gvats
The Contenders
11
Roman Polanski

Roman Polanski is a French-Polish film directer, best known for Repulsion (1965), Rosemary's Baby (1968), and Chinatown (1974). His former wife, Sharon Tate, along with their unborn son, was murdered by followers of Charles Manson.
The genius in him is still alive. just see the ghost writer - gvats
BAdd New Item