Best Foo Fighters Songs
idolangelx13
The Contenders: Page 6
101
What If I Do?

102
Hell

Probably my favourite song on the In Your Honour album. One of their shorter songs, yet so great.
103
Oh George

104
Burn Away

This song; along with Overdrive and Tired of You; are the most underrated of all songs from the album "One By One" - SliderRob31
106
What Did I Do? / God As My Witness
This song does not deserve to be at the bottom of this list.
107 Subterranean
108
Still

It's a really beautiful song! You can relate to it from the core of your soul
109
The Colour and the Shape

Shows that Dave and the Foo Fighters can do it all! They have done various forms of rock and acoustic stuff but this song takes the cake for showing off their bad ass heavy metal side! My favourite song by them.
110
A320

Dave's favorite track, bad movie - amazing soundtrack
111
Make It Right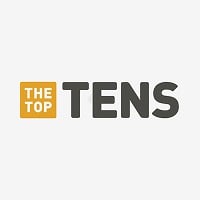 112
Dirty Water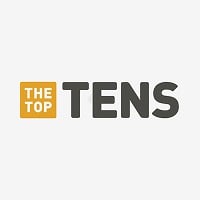 113
The Line

114
Come Alive

Soft but powerful, it was the first song I heard from their album echo silence patience AND GRACE, in my opinion it is their best soft song in history and in the world
THE Best Song. It starts off soft and beautiful, and then slowly gets harder and more powerful. The ending is definitely one of the best outros for a song ever. This should be on the top ten not ' 48.
Come On man 47! This song deserves to be in Top Ten. It is beautiful tries to show pain in a peaceful manner. This is one of the few songs of the band that I am addicted!
(And I don't get addicted easily! )
Best foo fighters song ever! So emotional! Gives me the chills every time I listen to it
V 16 Comments
115
Cheer Up, Boys

This is their most underrated song. Not many people have heard it because all they care about from that album is the pretender. I know some people where the pretender was the only song that they have heard from the Foo Fighters (it is a good song). However, if more people knew about this song then it would be higher on the list
This is the 2nd best song after The Pretender from Echoes, Silence, Grace. Should at least be in the top 10! Listen to that riff! Awesome song.
Grossly underrated song.
One of my all time favorite Foo songs, no, all time favorite songs.
Echos is my favorite across the board album, with Wasting light missing out only because it is composed solidly of rock masterpieces, which is not a bad thing at all.
Hows this not on the top 10 this is the best song I've eve heard since paradise city
116
Walking After You

I think that this song is wonderful. I wish that other people vote it. It's slow but hard! Amazing
Definitely their most romantic piece. You can hear the longing and adoration in Dave's voice. One of my favorite songs to play for a woman.
Well I love this song. I think Foo Fighters has made a very nice song and a great music. Even it's sounds a little different with another songs, but this song is really reaally good. I hope some people would love to vote too
I can't believe this is on 111st place
V 2 Comments
117
Resolve

A ballad a thing the Foo Fighters do best
Are you kidding me? 47? This song deserved to be higher.
Great song! Can't only listen to it once!
One of my favorite songs of the foo's
V 5 Comments
118
The Deepest Blues are Black

The best song by Foo Fighters and the another one is razor, in your honour 2nd cd is awesome only a real music lover and somebody who understands the technical aspect of music will know
Who ever made the above list has never listened to Foo Fighters in his entire life
Come on! 58th! This is absolute favorite song, second being Everlong. The only reason why this song is so low is becasue not many have heard it and if you are a FF fan you have to hear it - Danielsun182
119
Ballad of the Beaconsfield Miners

Amazing acoustic song... Very hard to play it too, by the way. Very Relaxing
Should be in top 20
Best song ever
I think it is an OK song, but it isn't really in the style of the Foo Fighters, maybe something like Coldplay or,hah, OneERECTION. See what I did there.
120
Free Me

Brilliant lyrics... And the guitar solo at the start just can't be beaten. Awesome song to be played loud!
This song should be more popular. - Evant
PSearch List
Recommended Lists
Related Lists

Best Songs From the Foo Fighters' Wasting Light

Best Songs Between Red Hot Chili Peppers and Foo Fighters

Best Songs On Foo Fighters' There Is Nothing Left to Lose

Best Songs On Foo Fighters' The Colour and the Shape
List Stats
13,000 votes
134 listings
9 years, 323 days old

Top Remixes (102)

1. Dear Rosemary
2. I Should Have Known
3. Everlong
Ryan_Hemsworth

1. White Limo
2. Word Forward
3. Enough Space
InPillForm

1. Everlong
2. My Hero
3. The Pretender
RobbySchini
View All 102
Posts
Error Reporting
See a factual error in these listings? Report it
here
.