Arsenal (England)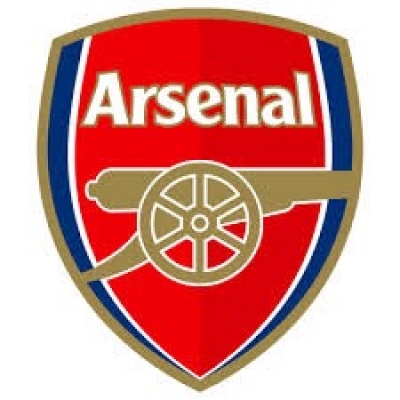 Uploaded by Iliketrainsguy100
Comments
Top
Popular
Newest
An incredible history with a massive fan base despite not winning trophies in a long time (how many clubs would maintain that eh? ). Most innovative manager in Chapman in the 1920s/30s through to endless trophies and Wenger's beautiful style of football (many English teams do not play golf! ). Very English / traditional and locally yet very international. Encompassed in over a hundred years' worth of fascinating history and unique tradition which we continue to celebrate and maintain yet consistently modern with a beautiful stadium and innovation.
Arsenal have proven themselves to be an incredible club. Their tempo, pace, and playing style make them fun to watch, and their atmosphere is exciting. While today's team cannot match up to the one of the 2004 season (Bergkamp, Henry, Vieira, Adams, etc), they are still entertaining and perform well for the quality of players they have. I don't think they're the best in the world, or even the Prem, at this stage, but they are my favorite club and my vote goes to them. In terms of talent, Barcelona are at the top right now, edging out my second-favorite club, Real Madrid, but that is just my opinion. I hope Arsenal can find their way back to the top after 12 years.
Arsenal is the financially sound football club in the world. They have been the most consistent club in the football elite competition THE CHAMPIONS league for past 2 decades. They are the hallmark of how a football club should be run. They are self-reliant and sufficient and is future proof. They have the all time 49 unbeaten run and are dubbed THE INVINCIBLE. Their style of play is the epitome of how the beautiful game should and encourage to be played. Football world and referees should encourage attacking football so that the fans don't grow weary of football in general and defensive and boring football in particular.
Alright, do what you want punks, Neither Man you, nor (sheesh) Galatsaray nor Barca (up yours! ) nor Liverpool nor Real Madrid (OK, I like them too) can beat Arsenal when they're in riot mode. Bah! Arsenal's the BEST CLUB ON EARTH EVER! Tell me, did anyone else get an unbeaten season in the Premier League era? Nah... Go Gunners! Arsenal is THE best. Period
ARSENAL Quiet clearly the best and the most attractive footballing team the world has ever seen... Their passing ability causes a lot of trouble for the opposition and also the other teams wish that they don't play against arsenal... Arsenal play even better football than la liga giants Barcelona...
Good Ol Arsenal, The King of Football. Once called the 'Boring Boring Arsenal' just because they used to score 1 goal in the first 10 minutes and defend it till 93 minutes. The only team in Europe playing total football with Arsene Wenger the frenchman on the coach's bench. A team which created World class players. Gunners.. You get it!
Remember 2004-2005? Arsenal went on to win the English Premier League unbeaten and also went 49 games unbeaten in the league during 2004-2005. Also, the third most successful English team ever, you can't honestly say that the third most successful team in England are down in 10th and have produced some of the best footballers in the world including Thierry Henry arguably the best Premier league striker ever and Dennis Bergkamp a wizard, a magician. Arsenal are worthy of top 5. Period.
Arsenal are by far the best football club today! With a style of football played by unbelievably talented youngsters which has captured not only Europe but the world, they are gunning for glory!
in arsenal we trust those are words from us arsenal fans, there is no any club compared to arsenal the gunners from hushbotom GROOVESSS, see by yourself you will notes who is adebayour and csech with combination of hleb and rosicky
OK, so we aren't the best in terms of actually winning things, but it's how we operate that make us stand out. We are self sufficient, we technically have no requirement for an owner (despite having one) because we are a fully functioning PLC, and we make massive profits each year. Maybe when we sack Wenger, we'll win stuff again, but for now, we'll always keep doing things "the arsenal way".
I have supported Arsenal for as long as I can remember, I have been loyal to them, I have got annoyed at them, but throughout the ups and downs Arsenal have always been that one club I can't let go of, I will always be attached to this club, and hopefully we shall start to get trophies galore... In Arsene we trust, In Arsenal we flurish, Once a Gunner always a Gunner...
Arsenal have a wonderful combination of experienced and young talents. Their club also includes one of the best managers of all time. Also on arsenals records in an amazing total of 12 fa cup titles. They have also places in the top 4 for many consecutive years. I believe arsenal is one of the best teams of the past, present and future.
Arsenal are the best I love arsenal I'm the only 11 year old girl who luvs them the most and my brother got cech on the back this seasons keeper Jersey we are a big soccer family and luvs arsenal the most and I'm going to speak about my dad cause we would be here all day speaking about arsenal
We have lots of Indonesians and Turkish folks here..! everyone voting for their favorite club and not what the world sees as the best.. GUNNERS ARE the all time greats of this game and will always be...!
Arsenal are the not a club with stupid amounts of money, like Chelsea and man city, who just buy overrated players for millions. Instead we buy younger players with more potential, the Christiano Ronaldo's of tomorrow. Effectively, we make the world class players of the future. - t-man
Gunners for life, never out gun. yeah, as a matter of fact, Arsenal is the best football club in the world that played round leather game when to talk of game of football...

Arsenal simply should not and can not be lower on the list then Chelsea. Arsenal how won more trophies, been one of the top teams in England and Europe for every year. Plus there is the fact that Chelsea only exist and win titles due to Money.
Below Liverpool and some other teams that nobody has really heard of?! Arsenal are the best team in my eyes and always will be! We deserve to be much higher than this. - skyvonsunshine
Growing up in a small place where everyone on my school supported Manchester United and a father who supported Tottenham, people always wonder why I chose Arsenal. And I always answer the same.

I didn't choose Arsenal, Arsenal chose me.
Never been relegated from the top division, and are the only team in modern English football history to go the season unbeaten. Invincible.

They are also well respected, as a classic british club, with a modern professional approach...
ARSENAL is the best football club of all time, WE HAVE THE BEST DUTCH PLAYER IN ROBIN VANPERSIE! So why isn't arsenal higher? This is ridiculous, I mean who the hell is persib bandung, and man utd think their so good but they're not! This is my top 5 1. Arsenal 2. Barcelona 3. Bayern munich 4. Real madrid and 5. Liverpool so tomorrow I expect arsenal to be on top otherwise there will be war!
ARSENAL with always be a big part of football history forever. THE BEST TEAM IS ARSENAL FOREVER! Arsenal should be higher up than this. - marlonacott
Arsenal, the greatest team in the world.
Has beaten every team on this list in important competitions.

Who are Persib Bandug. Nobody knows about them so I don't know why the first comment says all foreigners know about them
If you know the meaning of "class" then only you can understand arsenal and their game. yes they hit a bum in the road but its over now and after 2-3 years arsenal will be among best of the world. WE MAKE LEGENDS NOT BUY THEM
Simply beautiful to watch them play, they don't invest money, they raised young players, abd they star in the top of the elite in soccer, arsenal is the best team ever and we don't need a batman we got a robin