Chelsea (England)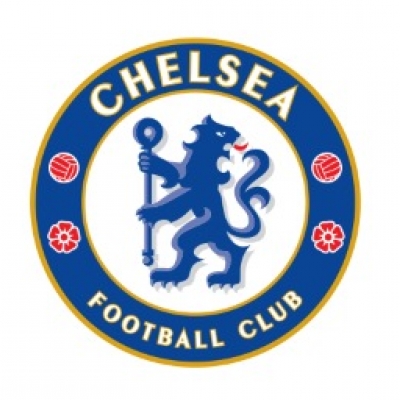 Uploaded by Iliketrainsguy100
Comments
Top
Popular
Newest
Chealsea is a good team. They are not selfish like Manchester united. It's a passing team. It's always in the top 3. Chelsea share their goals. Like in this season Lampard scored 5, Sturedge 4, Torres 2 or 3. There is only one problem with Chelsea. They get under pressure when the enemy is in the box. Like Terry, he lost the ball in the penalty area and that's what caused Chelsea to lose 5-3. But that's not a big problem.
God you people suck Chelsea should be number 1, they play amazing football and their fans love them. In the F. A cup final (2007) Chelsea were dominating and the so called best team in the world lost to CHELSEA, the best team in the world, if you think they suck you have to deal with me.
Chelsea are a good team may not be the best in the world however could be in the top 4 if people and supporters would believe in their amazing beloved team it would be top club. Chelsea are very good in the premier league and wining in the premier league is not a challenge after wining the double in 2010. Chelsea have now signed amazing star player torres and david luce. And I'm sure this is the beginning of a new era!
Chelsea fc is the best football club ever, why is Liverpool ahead they suck, I mean they might have beaten Luton 5-0 in the 2nd match but drawing to a 2nd division team is poor, and Manchester united Losing to West Ham I mean thats pathetic. CHELSEA ARE THE BEST FOOTBALL TEAM EVER. one more thing to say Drogba is the best striker in the world and John Terry is the best Defender in the world
They are unstoppable on the pitch. they should at least be in the top 3. they are the best team in the premier league and could beat Manchester City, Arsenal, Manchester United and Liverpool if the want to. My opinion of the top 5 football/soccer teams in the world are: 1=Barcelona 1=Real Madrid 3=Chelsea 4=Bayern Munich 4=Manchester City. Top 3 Goalkeepers in the world: 1. Buffon 2. Casillas 3. Cech Top 3 Defenders: 1. Thiago Silva 2. Kompany 3. Lahm Top 3 Midfielders: 1. Iniesta 2. Vidal 3. Ozil Top 3 Forwards: 1. Messi (i like Ronaldo way more than Messi but if I had to be honest I think Messi is better) 2.C. Ronaldo 3. Falcao. Also, if I had to pick the top 3 Chelsea players I would go for: 1. Hazard 2. Lampard 3. Oscar
Chelsea FC - Champions of Europe. It was "written in the stars" to win the biggest prize of all on the date that was their birth 1905 - the 19th of May 2012 - the same year they were founded - although Stamford Bridge was founded in 1876. An historical club, that has the 4th largest following in the world, behind the Matalans, Barca, and Real Madrid - The Blues... Are a club MAKING history!
I BELIEVE CHELSEA HAS SOME OF THE BEST PLAYERS IN THE WORLD INCLUDING LAMPARD. DROGBA, RAMIRES, TORRES AND MANY MORE! CHEERS BLUES!
WITH ONE OF THE WORLD'S LEADING SCORER IN CHELSEA, WHAT DO YOU EXPECT? KTBFFH!
Liverpol?
Arsenal?
Manchester United?

how come they are above chelsea in the list.. surely chelsea is better than liv. , arsenal

Watch liverpool performance from last 20 years, no epl!
Arsenal -- no trophy from 5 years!
ManUtd- Che beat em to clinch double(epl &fa) in 2010..
that proves it all
chelsea r by far the best team in the epl but i dont no in the world bu way better then liverpool and manU we have cech the best goalie terry the best defender lampard ballack they r one of the best mids and drogba who won the golden boot last year he is the best forward they r WAY BETTER THEN LIVERPOOL
Chelsea is not just a club But it has the blue power. They are having the record of beating all the European clubs at least one time. They are the English KINGS. At Last I must say that just BLEED BLUE like Chelsea...
Frankly speaking I don't ever think that there is any club in the world that can be of like comparism to the Mighty CHELSEA FC in terms of quality performance. I simply call her as VICTORY FC to mean CHELSEA FC. You know what I mean. VICTORY FC is always full of great surprises.
Chelsea win vs Barcelona! In the semifinal and then vs Bayern Munich in the champions league final so that means that Chelsea is the best team in in the world 2012 but I still don't like Chelsea and I think that Bayern Munich is better.
Itz nt fair you people juz dnt knw wht really no1 means...1st three names should be eliminated they juz dnt deserv it... Chelsea should be atleast top 5... Plz be honest
How are Chelsea below a mid table team like Manchester United, and below an unknown team in Indonesia. Chelsea currently winning the English league by seven points and are the best English team in the world in my opinion. Can give Real Madrid or Barcelona a tough game. - whitj040
Chelsea have been my only team I've supported. And I will support the same club no matter they lose or win or draw. I will support them for life. I haven't been to a Chelsea match as I live I. Malaysia. But I hope I get to see the blues roam the field
Come on! Pete Czech is one of the best goal keeper ever! With Frank Lampard, Juan Mata, Oscar and Torres (i forgot if he is or if he is not in the team anymore) they are unstoppable. If Drogba was in this team you wouldn't put him in this place. Chelsea has beat manchester united 5 times and Barcelona and drew 5 times too. They also beat real Madrids 3 times for popcorns sake (laugh out loud)
CHELSEA is the best team and Lampard is the best player of all time
I am so proud to say I am a big fan of Chelsea
I am a little depressed to see teams which I haven't even heard before is on the top 3 positions.
I think chelsea is the best now.. Because they win Champions league 2012 and Europa league 2013 and each with different manager. New manager must have an adaptation, but chelsea do not need an adaptation to be a champion. Persib? Haha I am from indonesia. And did you know? Persib is not the champion in indonesia! So how could they can be the best in the world? Even in indonesia and asia they can't!
They are a good team with unbleavable players that are so cofident when they play the big teams. But look at manchester united players liverpool players and arsenals this season the best maybe barca real madrid but if you was chelsea fan you will see that we will fit in to the 3rd best team in the world
You idiots Chelsea could beat man you any day and anytime you want also Turkeys clubs are a lot worse than England's. Also real Madrid just try Chelsea and see what happens watch!
No way chelsea sucks, their game is not attractive, all the know is winning but the football world wants to watch good attractive football and then goals. I am not an Arsenal fan but boy they play good football and winning at the same time that what attracts fan. Good football is entertaining fans but chelsea don't have that.
Champions last year, most successful English team in last 13 years, first London team to win champions league, first English team to have whole European trophy collection, record 95 seasonal points, most goals scored in a single season.

Done
Why is some weird club on the top of the list. I thought that barca or real madrid or manu will be at the top then liverpool third then arsenal or chelsea fourth?
Best club in the world. Should be ranked higher. I really have a blue rib. Everybody should have. Some of the most talented players in the world. Blues will shine
What the hell do the people think before voting? CHELSEA is the best football club EVER!
btw, MAN U, BARCELONA AND AC MILAN SUCKS - DarkDevilMorzan