Manchester United (England)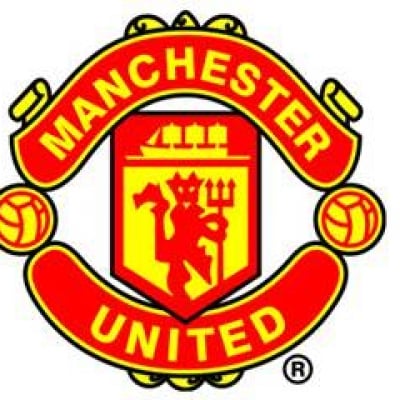 Uploaded by DoroExploro13
Info
Manchester United Football Club is a professional football club based in Old Trafford, Greater Manchester, England, that competes in the Premier League, the top flight of English football.
Comments
Top
Popular
Newest
A football club with an immense history. From the early days which yielded success to the first of 2 managerial dynasties, the first being that of Sir Matt Busby. He nurtured through a young team of potential world beaters who the majority of which were tragically killed in an air disaster in 1958. Sir Matt led the club through it's most painful & difficult time and made them the dominant force of English football and just 10 years after tragedy the club were champions of Europe thanks to the managerial magic of Busby and the ridiculous talent of the greatest footballer ever according to Pele, George Best. Bobby Charlton, United's greatest servant an ever present in this remarkable resurrection. The years that followed Busby's departure led to a couple of decades of relative struggle with a league title proving elusive but cup glory was never far away. A 2nd managerial dynasty was set to begin in 1986 as Alex Ferguson took the reigns to deliver and boy did he deliver despite a few ...more
Man United is the best team with the best players. It is a great quality of players to be in the team. Known legends such as Bobby Charlton, George Best, Peter Schmeichel, Edwin Van Der Sar, Paul Scholes, Eric Cantona, Ryan Giggs, Denis Law, David Beckham, Roy Keane, and Ruud Van Nistelrooy is trained in Man United FC and is to be the greatest players of all times. So with no doubt, Manchester United will win the next BPL season, Champions League, FA Cup, and the Carling Cup great quality of players. Glory, Glory, Man United. Your fan, Josh in Jakarta, wishing that.
No other club comes close, period. They had the best 90's squad and have had some big names associated with them. Matt busby, Alex Ferguson, David Beckham, Cristiano Ronaldo, Peter Schmeichel (best goalkeeper EVER) and Wayne Rooney just to name some. The derby game with Manchester City is always unbeatable as are games with Liverpool, there's nothing as intense as a game with one of those clubs especially if United are at home. Their trophy record speaks for itself and Manchester United should be at number one where they truly belong. The three clubs above United.. Do me a favour.
Look - I like Manchester City and have done for over 10 years. But even I have to admit that Manchester United is the best football team of all time. Seriously, what's with these others choices? Manchester United have consistently had one of the best teams year after year. And some of the greatest players ever have played for them: David Beckham, Ryan Giggs, Peter Schmeichel, Cristiano Ronaldo, Paul Scholes, Wayne Rooney, Bobby Charlton, George Best, etc. Etc. All of these players are superb and all of them had their greatest seasons at United. Come on now... I think the only real rival to United is Barcelona and possibly Real Madrid.
They are the most Successful team in the Premiership, Liverpool have never won the premiership before, Arsenal have attractive football but sometimes waste important chances, Chelsea needed a Billionaire to get where they are now, I think we are the best attacking team in the world only Barcelona comes close, with are front 3 as Tevez Ronaldo and Rooney they are world class plus they are all still young, Henry Ronaldiniho and Messi are great but Henry and Ronaldiniho wont be around for 2 long, anyway Cristiano Ronaldo has proven that he has matured and become the greatest player in the world, we are the best thats just the way it is
In terms of individual performances, there's no doubt that Liverpool, Arsenal, and Real Madrid have trained players that are destined to be remembered in football history. I, myself admit that. Yet, the point is, it's not just about a single person, because football is a team sport. In my opinion, Manchester United is one of the very few teams in the world whose performances show the true meaning of a team. - kusanagi_sanasara
who are these turkish standing at the top. never seen them playing ever manchester united should be at the top. and real madrid must follow. these are the biggest clubs in football history. never ever seen them in UEFA Champions league also. at least not in top ranks. this list in getting poisened by these two teams they shouldn't be in this list. throw them away.

MAN U ROX and So do REAL MADRID - dwaipayanmazumder
The best team in the world is definitely manchester united, because the play like it, and they have football stars, they have won many titles, if manchester is not best, then which team is the best, manchester united has reached champions league final times without number. You can not compare manchester united to any other tea in the world.

The best ever...! Red devils rule... They have 19 league titles the most by any club ever... Players come and leave but MAN-U remains the same... Fantastic... Alex ferguson... Old trafford... Man, this club is historic... Just look at their record... And you'll know what I am talking about..
A true UNITED FAN will never-ever-ever-ever say "MANU"... Because its history of ours you want to respect 1st in order to be a TRUE FAN! And our history says MANU is not we use! We use either Red Devils or United! (Don get me wrong or judge me.. Its just that it's a very nonsense term for any United fan who knows y exactly MANU shouldn't be used)
MAN UTD are the best ever team due to the fact of best manager and players. City are only now trying to creep out of united's shadow. Doesn't make city better than united at all well not until they completely dominate the top spot for the next 20 years or so, which is very unlikely. But hey dreamers are only dreamers. Manchester is UNITED
The biggest club in the universe both in stature and aspirations, mu till the end we are the best and there is now way anyone will prove the contrary, we have produced the best guys, the bechams, the ronaldo, the rooneys and we will still bring the chicarito's the welbecks and more to come
Oh spare me the gallastray when it comes to team work no club is better than united they have that never give up spirit which any manager would admire in a club and now we are the most successful English club in the history of the premier league 19 titles 3 uefa 11 fa cup 4 carling cup 19 community shield no club can beat that king of record
Glory glory MAN UTD
Madrid liverpool milan though have won more UCL but they cannot do what MANU and busby babes did after the 1958 Munich air crash
Manchester United at least have a Treble, They were the first ever soccer team to have a Treble in history, I can't believe that people say galatasaray are the best galatasaray never did anything great in Soccer history
Skilled players, millions of fans belong to them and one of the most popular team on the planet, Manchester United is TRULY a team to support and love. As they have won the most English Premier League titles and trophies and was coached by a man who's career is stunning and mistake-free, Manchester United is on the the huge and lonely platform of success and fame. It's reality and many people deny but it is true! Congratulations Manchester United! Keep moving forward. - davakoh
Look all over the great teams of Europe and notice how so many are attached to a great city... Now go to Manchester. It is a true English town, blue collar and stocked with real English values but it would hardy be know to the rest of Europe without it's football club. And do not get me started on how they bought their way... Look at the club's history: saved from liquidation by a dog, the Busby Babes, defying the FA, this club is famous because of how it plays and values football.
Man United boss has so much trust in his players that he hardly bought any players... Whereas man city, real Madrid only buy but doesn't show any signs of they being the best...
What the hell's wrong with people?!
The top clubs in the world are BEHIND these 3 clubs who are not even as famous or successful as them?!
Everything's wrong with this list!
ManU was.. Is.. And will always be the greatest football of club!
THE RED DEVILS rule!
Best English club in the world. Won 2 world titles no other British Club have done this so it is pretty obvious backed up by this fact that Man Utd are the best British Club in the world
United is Legendary Football team in the world, They are 1 of the best team in the world, with already 19 BPL Trophy, Manchester United is one of the Europe top team, with all player who have Top Quality like Rooney, Hernandez and Giggs Brave Genius manager, Ferguson, United is 1 of scariest team in England League.
Football has existed for longer than 20 years. Idiotic for Manchester United to be in the top 3, they still have a distance to go to being the most successful club in their own country. Liverpool have won nothing in years, but whether people like it or not, they're the most successful club in England, United have a massive fan base and global appeal, but unfortunately for them, its success which makes a football club great, nothing else
All other football team fans just mean bragging about the Clubs winnings and just come out at times when their club does good. But United fans are ones that always stand by the team in times of adversaries, the team is characterized by persuasion, dreams, beliefs and will power. It is a club to love, to be passionate about and always means history is just not a story and we keep proving it time and again. The "Cinderella Club".
History, glory, trophies, star players.. You name it, United has it all. Throughout the ages United has had and still does have some of the best football on display. Strong on the counter, swift and strong defensively;United have everything that make them the best Club ever!
Its been a fantastic 11 seasons of success and things though never looked easier at the end of the last two or three seasons the only comparison that can ever be made with United is Spanish football giants Barca and Real Madrid that one is for sure United are if not the best then one in the best...