Best French Actresses of All Time
The Top Ten
1
Juliette Binoche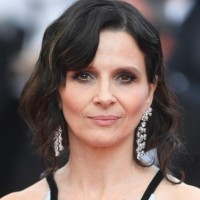 I love every movie with this brilliant actress. English Patient was special one
She has a very refreshing beauty and outstanding talent.
She'a ravishingly beautiful & very talented as well. An a1 actress.
Because she is Juliette Binoche
2
Catherine Deneuve

Catherine Deneuve (born 22 October 1943) is a French actress as well as an occasional singer, model and producer. She gained recognition for her portrayal of aloof, mysterious beauties for various directors, including Luis Buñuel, Francois Truffaut and Roman Polanski.
Talented actress and beautiful as well, French at it's best she personified classy
The most Remarkable roles in French cinema besides being a top model and a singer!
Catherine Deneuve has a style all her own and has been in many excellent movies.
I don't know if she is the best but I am pretty sure that she is the most famous
3
Marion Cotillard

Marion Cotillard is a French actress, singer-songwriter, musician, environmentalist and spokesperson for Greenpeace who achieved international fame with the film La Vie en Rose.
She is an amazing actress, she works really hard, she is very good at speaking french and English she should be the number one best actress not 189. She always laughs and smiles she is a very beautiful person.
She has one of the most beautiful smiles I have ever seen. Besides being extremely beautiful, she has sense of grace about her.
There is something angelic about her beauty. Besides being ridiculously gorgeous, she is an extremely talented actress.
Best dramatic actress ever out of France, and amazingly beautiful and smart and articulate
4
Isabelle Huppert
Isabelle huppert is the best I am filipino living here in the Philippines. And I wanted to see isabelle huppert. I grew up watching French films and French cinema amaze me
Isabelle is the gold standard
5
Isabelle Adjani
Should be the 1st. Best French actress ever. Both beautiful and smart, a rare case among actresses.
Simply the best, cult and rare, Garbo type.
Best French ever.and also the smartest
The Story of Adele H. Wow.
6
Sophie Marceau

Sophie Marceau, born Sophie Danièle Sylvie Maupu (17 November 1966) is a French actress, director, screenwriter, and author. ...read more.
Not only one of the best French actresses, but one of the most versatile. Such beautiful and expressive eyes and such a great feminine woman with such a wonderful personality.
The most beautiful and talented French actress at all times. Her roles are spectacular. I enjoy watching her in Fanfan, fire light, braveheart and Anna Careninna.
Sophie is the most beautiful french actress by far. Not to mention her acting talent and hot look
Sophie Marceau is the most beautiful female by far. She is superior at acting.
7
Eva Green

Eva Gaëlle Green is a French actress and model. She started her career in theatre before making her film debut in 2003 in Bernardo Bertolucci's film The Dreamers.
Beautiful? Of course, but also a terrific actress
Very beautiful& sexy actress
Should be in the Top 5.
8
Jeanne Moreau
One of the all-time international greats. She was perfect in everything she did.
She's flawless. Without a doubt one of the greats.
9
Audrey Tautou

Audrey Justine Tautou (born 9 August 1976) is a French actress and model. ...read more.
In long locks she looks like a divine sculpture
Audrey is stunningly beautiful that her performance in Amelie is unbelievable that it make's people like Blanchett and Kidman look pale
10
Simone Signoret
She could play any character apparently effortlessly.
By dar the best if the 20 century.
Onze of the best, ever
The Contenders
11
Emmanuelle Béart
I think that she is just an exceptional and very, very unique actress! It seems to me that every role she plays, well every character she takes part in, was not chosen out of the ordinary since she plays each role, adding a unique fragrance to it, perfectly well; making it imposible for any other actress to be as good as her in that character! And of course! Let's not forget her charming beauty and her "Froide" appearance. What makes her a great actress is that she knows what she wants. Also, the most intriging and "Magnifique" part is that, at the same time, she can look as innocent as she could be seductive and as fragile as she could be "brusque", violente.
12 Sandrine Bonnaire
13
Lea Seydoux
Pure simple beauty and talent.
14 Fanny Ardant
15 Charlotte Gainsbourg
16 Nathalie Baye
17
Brigitte Bardot

Brigitte Anne-Marie Bardot is a French actress, singer and fashion model, who later became an animal rights activist.
And God Created Woman. Took the sexy actress role to a whole other level.
18
Dalida

19 Melanie Laurent
20 Roxane Mesquida
21 Ludivine Sagnier
22 Emmanuelle Devos
23 Naïke Fauveau
24 Stephane Audran
25 Anouk Aimee
PSearch List