Best French Fries
Razor79
The Top Ten
1
McDonalds
Super good because they are like mmmmm! Try them with the milkshakes, it makes them taste even better and absolutely positively delicious!
Mm... salted perfectly. I love them fresh because most of the ones I get crunch when I bite into them. Not too soggy or mushy on the inside. Perfection. - Paris4Lyfe
You know what they do their food? McDonald's is disgusting and fake. I don't get how you can stand their mess.
Their ice cream and fries are best!
V 23 Comments
2
Homemade
omg how can you guys love so much mcdonald frozen french fries... the best french fries are from fast food that make them in their kitchen with real non-frozen potatoe! -
Slice russets, fry in corn oil on medium high (or 300 degrees) till golden crisp, salt. Lightly.
We make homemade at my dad's all the time and we double fry them so that they are perfect. - yumbacon
Of course these are the best. Homemade ones are the original and the best ones. - Kiteretsunu
V 2 Comments
3
Chilis
McDonalds!
Its not yummy, besides chilis has the most delicious fries ever!
Well, Mcdonalds fries has no taste at all if you will not dip in in a sauce!... And its for my own opinion
Everyone its just for peace
4
Applebees
They are so good!
awesome
5
Outback
Outback is way better than mcdonalds. It is very seasoned and can be eaten without ketchup. Thank you for making outback fries. Hallelujah.
6
Red Robins
They are really large fries called steak fries. They are well seasoned and you can eat as many as you want free refills.
I like the seasoning
7
Portillos
Italian Beefs the best also
8
Burger King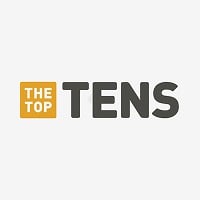 Burger King (BK) is an American global chain of hamburger fast food restaurants. Headquartered in the unincorporated area of Miami-Dade County, Florida, the company was founded in 1953 as InstaBurger King, a Jacksonville, Florida-based restaurant chain. After Insta-Burger King ran into financial difficulties ...read more.
IT'S FLAWLESS! Never soggy, decent amount of salt, and super crispy!
MY MOUTH WATERS JUST THINKING ABOUT IT, laugh out loud - lyere1
Burger kings fries are better then mcdonalds
These taste bland - Ilyas678
V 3 Comments
9 Bakers Square
10
Runza
The best fries I have ever had anywhere! It is not a strange thing to go to Runza for just the fries. Wish you were in Texas!
This won't make it up the charts because Runza is only in Nebraska, but they have good fries. -
Can't find fries like em elsewhere! Why aren't there more crinkle fry options?
The Contenders
11
Five Guys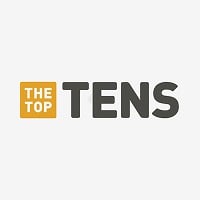 Five Guys Enterprises LLC (doing business as Five Guys Burgers and Fries) is an American fast casual restaurant chain focused on hamburgers, hot dogs, and French fries, and headquartered in Lorton, Virginia, an unincorporated part of Fairfax County. The first Five Guys restaurant opened in 1986 in Arlington ...read more.
The most AMAZING French fries I have ever had. Trust me, go here and you will love these more than any of the other French fries in the list. Much better than McDonald's
Costs more and worth it, too, but what's with all those containers of peanut oil they keep around? - Dave0the0Suave
They are great! Plus they are homemade!
Why isn't this number 1? Burger King is above it and their fries aren't even salted! - 445956
V 6 Comments
12 Burgerville
13
Wendys
Wendys new fries are amazing! Everyone who's had them can't stop eating them!
There is only one word to describe Wendy's fries: Delicious. - argon8
M wendys fries are now sea salted so it taste so good it make me want to come to wendys and eat those delicous things.
14
Checkers
Love the spices on the Fries.. TRULY the Best fries you can ask for. Even if they are that HOT they are Delicious
Checkers isn't as well known so naturally its not as high, but you need to try these. They are the BEST!
I HAVE NEVER IN MY ENTIRE LIFE TASTED FRENCH FRIES AS GOOD AS THERES.
No better thing to gorge on.
V 3 Comments
15 5 Guys
16
Arby's
Amazing curly fries! No other fast food chain makes them better! - BKAllmighty
cmon Arbys wasnt even on the list... their fries are seasoned! - moose4life19
My wife loves them, that is all I need to say
Arby's curly fries are the best they should be way higher.
V 4 Comments
17
Chick-Fil-A
Okay these are awesome WAFFLE FRIES yum yum yum yum yum yum yum yum yum yum yum
How is this 18? It's yummy and #1!
so amazing
I feel like this wrong because Chick-Fil-A is SOOO GOOOD! I don't understand why they would put this at #18. Like common now. Work with me here.
18
In-N-Out
These are the best fries in the world
V 2 Comments
19 White Castle
20 Wally's
21
Beef-o-Bradys
Worst French fries and buffalo wings! Zaxby's is so much better!
V 1 Comment
22 Red Rooster
23 Jack In the Box
24
Whataburger
I like the whatabuger French fries because they taste very good while we went to panmma city beach for our vacation we eat there for lunch and breakfast I Know whatabuger does breakfast but we eat breakfast at our hotel room we eat pancakes at our room in the morning me and my brother shared a bed it had no kitchen because it has a microwave but I love those French fries!
25
Jollibee
Love it! Not like the other fast food chains there... it really taste as the noypi people wanted to taste for such food.
26 Ore-Ida
27
Dairy Queen
It has French fries that can not be toped. The French fries are so good some times I get them instead of the awesome ice cream. - hollyleafforever
28
Swiss Chalet
Swiss Chalet are made the same way as homemade…. Fresh potatoes/washed/soaked/blanched/ How can they be number 31 Homemade is number 2 All the other potatoes are frozen including the Swiss Chalet I the USA
29 Oasis
30
Hardees'
the chili fries are delicious - russian
31
Fries to Go
I live in the uk and we have fries 2 go, they are so easy, u pop them in the microwave for 2 mins and they're done! Plus they taste so good! 💖
32 Blake's Lotaburger
33 Taco Bell
34 Spizzico
35 Zaxby's
36
KFC
Why is this not number one? KFC chips are the bomb
V 1 Comment
37 Braums
38 Steers
39 Culver's
40 Rally's
41 Hesburger
42
Steak n' Shake
I just LOVE the optional cheese dip with the fries!
43
Buffalo Wild Wings
These are the best
44
Popeyes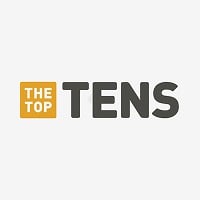 BAdd New Item
Related Lists

Top Ten Things to Put on French Fries
Top Ten Best Fast Food Fries
Top Ten Hwy 55 Burgers, Shakes & Fries Menu Items
Top Ten Reasons Why You Shouldn't Take Yellowshadow's Fries
List Stats
700 votes
44 listings
8 years, 350 days old

Top Remixes
1. Homemade
2. Chilis
3. Applebees
alecola90
Error Reporting
See a factual error in these listings? Report it
here
.