Top 10 Restaurants With the Best French Fries
The Top Ten
McDonald's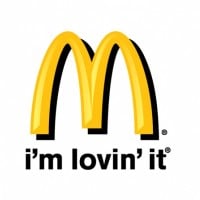 McDonald's is an American fast food company, founded in 1940 as a restaurant operated by Richard and Maurice McDonald, in San Bernardino, California, United States. They rechristened their business as a hamburger stand. The first time a McDonald's franchise used the Golden Arches logo was in 1953 at ...read more.
Mm... salted perfectly. I love them fresh because most of the ones I get crunch when I bite into them. Not too soggy or mushy on the inside. Perfection.
I don't like them as much. I like popeyes is way better than any other fast food restaurants. In the United States.
You Can't beat Them there the Golden Standard
They are extremely unhealthy, but so good.
Burger King

Burger King (BK) is an American global chain of hamburger fast food restaurants. Headquartered in the unincorporated area of Miami-Dade County, Florida, the company was founded in 1953 as InstaBurger King, a Jacksonville, Florida-based restaurant chain. After Insta-Burger King ran into financial difficulties ...read more.
Oops, didn't mean to press vote... Anyways satisfries are better than their regular fries hands down.
They also had the best French fries and onion rings
Burger kings fries are better then mcdonalds
Burgers king fries are awesome
Arby's

Arby's is the second-largest quick-service fast-food sandwich restaurant chain in America in terms of units with more than 3,300 restaurants system wide and third in terms of revenue. In October 2017, Food & Wine called Arby's "America's second largest sandwich chain (after Subway)".
Amazing curly fries! No other fast food chain makes them better!
Beats anything above it on this list, garunteed, consider the curley fries when you're judging the quality here.
Arby's curly fries are the best they should be way higher.
They have the best French fries and onion rings
Wendy's

Wendy's is an American international fast food restaurant chain founded by Dave Thomas on November 15, 1969, in Columbus, Ohio. The company moved its headquarters to Dublin, Ohio, on January 29, 2006. As of 2016, Wendy's was the world's third largest hamburger fast food chain with 6,500+ locations, ...read more.
There is only one word to describe Wendy's fries: Delicious.
Wendys new fries are amazing! Everyone who's had them can't stop eating them!
M wendys fries are now sea salted so it taste so good it make me want to come to wendys and eat those delicous things.
In-N-Out

In-N-Out Burger is an American regional chain of fast food restaurants with locations primarily in the American Southwest and Pacific coast. It was founded in Baldwin Park, California in 1948 by Harry Snyder and Esther Snyder. The chain is currently headquartered in Irvine, California and has slowly ...read more.
These are the best fries in the world
Amazing fries, best ever
This should be in the top 5
Checkers

Rally's has amazing fries... unhealthy... But GOOD! I haven't been their in maybe seven years, but they are so good that I will never forget them... YUUM!
Love the spices on the Fries.. TRULY the Best fries you can ask for. Even if they are that HOT they are Delicious
Checkers isn't as well known so naturally its not as high, but you need to try these. They are the BEST!
No better thing to gorge on.
Five Guys

Five Guys Enterprises LLC (doing business as Five Guys Burgers and Fries) is an American fast casual restaurant chain focused on hamburgers, hot dogs, and French fries, and headquartered in Lorton, Virginia, an unincorporated part of Fairfax County. The first Five Guys restaurant opened in 1986 in Arlington ...read more.
The most AMAZING French fries I have ever had. Trust me, go here and you will love these more than any of the other French fries in the list. Much better than McDonald's
It is obviously Five Guys as they give you like twice as much as the actual container, they are made from fresh cut potato, and they have CANCUN fries which rock.
Costs more and worth it, too, but what's with all those containers of peanut oil they keep around?
Come on guys, you can't get a huge load of fries with cayan salt at mcdonalds. By far the best fries in america.
Taco Bell

Taco Bell is an American chain of fast food restaurants based out of Irvine, California and a subsidiary of Yum! Brands, Inc. The restaurants serve a variety of Tex-Mex foods that include tacos, burritos, quesadillas, nachos, novelty and specialty items, and a variety of "value menu" items. As of 2018, ...read more.
IHOP

Chilis
McDonalds!
Its not yummy, besides chilis has the most delicious fries ever!
Well, Mcdonalds fries has no taste at all if you will not dip in in a sauce!... And its for my own opinion
Everyone its just for peace
The Contenders
Red Robin
They are really large fries called steak fries. They are well seasoned and you can eat as many as you want free refills.
I like the seasoning
Carl's Jr.
A&W
Portillos
Italian Beefs the best also
Outback
Outback is way better than mcdonalds. It is very seasoned and can be eaten without ketchup. Thank you for making outback fries. Hallelujah.
Chick-Fil-A
I feel like this wrong because Chick-Fil-A is SOOO GOOOD! I don't understand why they would put this at #18. Like common now. Work with me here.
You can dip into fry sauce witch is really good.
How is this 18? It's yummy and #1!
When you fold it and dip it into the sauce... yum.
Del Taco
Steak n' Shake
I get chicken fingers and French fries with my cookies and cream milkshake at the drive-thru
I just LOVE the optional cheese dip with the fries!
Applebees
They are so good!
Red Lobster
Popeyes

They have great french fries.
Jack In the Box
Whataburger
I like the whatabuger French fries because they taste very good while we went to panmma city beach for our vacation we eat there for lunch and breakfast I Know whatabuger does breakfast but we eat breakfast at our hotel room we eat pancakes at our room in the morning me and my brother shared a bed it had no kitchen because it has a microwave but I love those French fries!
Bakers Square
Runza
The best fries I have ever had anywhere! It is not a strange thing to go to Runza for just the fries. Wish you were in Texas!
Can't find fries like em elsewhere! Why aren't there more crinkle fry options?
This won't make it up the charts because Runza is only in Nebraska, but they have good fries.
PSearch List