Top 10 Best Gaming Computers
HistoryLover The best gaming rigs of the day are posted here. Made for all hard core gamers.
The Top Ten
1
Alienware Area 51 x-58
alienware is the best gaming company out there - HistoryLover
Brilliant gaming computer its a must get
The most powerful machine in universe
Oh this never get any old!
2
Dell 730x
may be the best gaming computer money can buy for now - HistoryLover
3
Velocity Raptor
More expensive than Alienware, look more modern and cool than any other gaming computer, made in the USA, has a massive amount of award, and is still a small business compared to the other computer giants we're all voting on here. - masongilbert74
4 Vigor Gaming Colossus
5 Black Widow Phantom
6
Falcon Mach V
The machine is built to last ;and I'll tell you why. I raised money to buy an alien ware, but then the guy at Best Buy said to me, " Dude if you want a performance computer than buy a Falcon Northwest". I then took out my Mac which was breaking, for it is a Mac I go on the website and configure a Talon which is the Mach V's little brother.
2 Weeks went by of doing the tally's on the calender and one day I get back from work. Wait let me explain back in the great year of 2003 people don't just buy computers after every pay check; I for one stayed extra time at my job to afford that PC. Anyhow I drive home 10:34 PM up the drive way I go turn off the car; I walk up to my front door pitch black. I walk to my key spot back to the door and as I reach for the door I hear a chuachua cardboard. My door is made of cardboard! I take my key out of a box it seem the Porch light finally turns on, and its heavenly glare points upon a word I was waiting for Falcon Northwest. 2003 - 2012 still ...more
7 Gateway FX Series
8 Puget Liquid Cooled Gaming Computer
9
Dell 630
nice - pbshaikh
not as new as the 730x but may be worth it for the money - HistoryLover
10 Extreme Skulltrail Gaming System
The Contenders
11
Cromebook
WHY IS THIS #17?!?! THE CHROME BOOK RUNS ON A I9 CORE WITH NVIDA TITAN GTX ALL FOR 200$!
i'm ACTUALLY PRETTY SURE THAT ONE OF JESUS' DISCIPLES WAS THE CHRIMEBOOK ITS SELF
12
Alienware Aurora ALX
The newest alienware that replaced the area 51 x-58
newer then anything else out there
- HistoryLover
13 Toshiba Qosmio
14 HP Compaq 6520s
15
CyberPower Fang III Black Mamba
Look it up. You'll fall in love.
16 Razer Blade 14
17
MSI GE62 Apache Pro

18
Imac Pro
This is MOST POWERFUL COMPUTER EVER! But problem is THIS NEED TO BE 1st PLACE OF TOP 10 BEST GAMING COMPUTERS! So iMac Pro is best computer ever and iMac Pro is best gaming computer ever but Alienware area 51 x58 is not best computer ever and Alienware area 51 x58 is not best gaming computer so iMac Pro is better than Alienware area 51 x58 and Alienware sucks and iMac Pro is more powerful than Alienware area 51 x58 and TheTopTens you don't have brain you are noob and put iMac Pro to 1st place of best gaming computers and TheTopTens you are idiot
19
Asus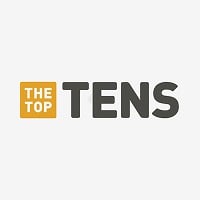 ASUSTeK Computer Inc., (stylized as ΛSUS) is a Taiwanese multinational computer hardware and electronics company headquartered in Beitou District, Taipei, Taiwan.
The best computer with no doubt
20
MSI GT70

This is really strong and also this is a notebook. So you can take it with you anywhere.
21 Acer Aspire E1-531
22 Intel x386
23 Dell Optiplex GX150
24
Origin EON17-S
The EON17-S is one of the best gaming computers out their
25 Aventum III
26 Ailenware Alpha
27 HP Omen X
28 Nvidia battlebox
BAdd New Item