Best Gangsta Rappers
xdogg
The Contenders: Page 2
21
Tech N9ne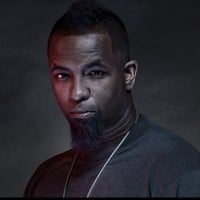 ...read more.
Realist rapper out there today I don't understand how 90% of the people above him are above him he kills every verse he has and doesn't mess around whether he's rapping about the streets, his life, or getting messed up. TECHNICIAN FOR LIFE!
All songs feel genuine, different and fresh. that b cool if this Artist started doing trap and bass, 4 something even fresher, or better yet, new world sounds.
Tech is the best rapper you can actually think of really
One of the best & one of the best record label everybody signed to Strange Music is hard as hell he should b way up there
V 2 Comments
22
Game
He is my friend from high school we are in the gang
23
MC Ren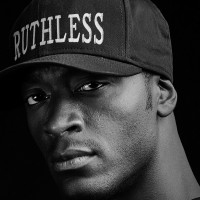 Lorenzo Jerald Patterson, better known by his stage name MC Ren, is an American rapper from Compton, California. He is the founder and owner of the record label Villain Entertainment. His moniker is derived from the middle letters in his first name.
He should be in the top 5 because he never got the attention like the rest in N.W. A excluding yella people don't appreciate his music.
MC Ren is one of the greatest. He is still spitting gangsta rap to this day! Not like the other fakes on this list that found god and don't do that anymore. MC Ren is true to himself and the fans!
MC Ren should at least be top 5. Him and Ice Cube wrote all the NWA lyrics and when Cube left he was the only true rapper left in the group.
Yea put him 5 instead of that cracker eminem
V 7 Comments
24
Kevin Gates
Kevin gates raps about life not garbage he raps because it's a lifestyle not because he wants the fame
V 4 Comments
25
MC Eiht
All you guys must be high! You put Mc Eiht below Kanye, Game, Eminem, jay-z, nas, dr dre?! Yo, we are talking about gangsta rappers (rappers who are gangsters), and MC Eiht is one of the realest MC's ever, not the best Mc ever... But he spits pure gangster though. Eazy-E, Ice Cube and Pac (and Jay-Z-although he is a white man style of gangster) are the only ones who have legitimacy to be above Eiht... Dre is no gangsta, everybody knows that.
? Kanye admitted he wasn"t a real gangsta og belong at the top not below these punk idiots who think there gods really there's not enough Room for that many gods get outta here menace two society belongs somewhere at the top why do you think they put him in the movie cause he belonged in it the only real gangsta rappers today are old and tired or young and really dumb
Really? Kayne West in front of Eiht? Damm, if you believe that MC Eiht is less gangsta than Kayne West, then listen to Comptons Most Wanted's songs.
V 3 Comments
26
B.G. Knocc Out
BG. Knocc Out, just listen to the album real brothers and you will understand
B. G and gangsta dresta was awesome. Wish I could find that albulm. It was a great one.
Puted BG in the list and two months later he is near to the top 20. Real fans here
V 2 Comments
27
Lil Wayne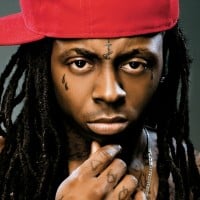 Dwayne Michael Carter, Jr., also known professionally as Lil Wayne, is an American rapper. He was signed to Cash Money Records by Birdman at a young age . He has been critically acclaimed and even more panned throughout his career . He's often criticized for constantly talking about money, girls, and ...read more.
Overrated and he is no where near a gangsta. He acts like a pretty boy now when he know he the ugliest rapper alive
I must say he does have a talent. But being one of the realest gangster rappers he will never be. Truly a bad role model for the youth and going to jail doesn't mean your gangsta. He never lived a real street life as of the people from his city. Money, tattoos and gold teeth means nothing when it comes to being gangsta. But everyone like who they like but being Real is something allot of people isn't.
He rocks he is also a very nice person. He helped eminem get more famous when he was failing then he helped nicki and drake drake was not the famous but now he is ALL BECAUSE OF WAYNE he helped eminem nicki and drake get 50 percent more famous and richer and gave all the credit to them and 1 percent to himself.
New orleas
V 13 Comments
29
Immortal Technique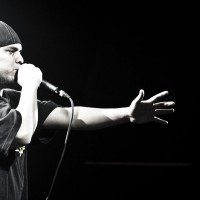 Felipe Andres Coronel, better known by the stage name Immortal Technique, is an American rapper and urban activist from Lima, Peru.
This guy spits the realist ever. If you haven't heard him listen to him now. Most of his music is about the government
With the top lyricists, keeps it real
30
Ja Rule
Should be in the top 10 because Ja is always keeping it real and he never changed over the years and most of his raps are about real life and street life, and he just doesn't spit random words like most modern day rappers, and his songs have meaning behind them, and he has his own label now even after the Inc. Broke up
He is nowhere near a gangster. And his music sucks.
Yo ja shouted out to your family
Ja rule is greatest
V 3 Comments
31
Danny Brown
Danny is the greatest rapper ever known to man. He's underground though you wouldn't know unless you gave him a try. Unlike ASAP and Lil Wayne or any of them fake rappers that rave about mashed potatoes and Versace pillow cases. Danny knows what the streets are like he used to sell Crack. This guy deserves some street creds cause his name rings bells in ery hood you go! You should listen to his song torture or Wonderbread anything on his album old is either about selling rocks or life on the street and the second half is about him drowning himself in pills and booze. He Is a true artist
32
E-40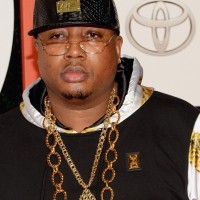 Earl Stevens better known by his stage name E-40, is an American rapper, entrepreneur, and investor from Vallejo, California.
Inventor of rap slang words. Bay area legend. He is still hungry and humble
I think e-40 should be the first I grew up on him and he can rap all of them out building
V 1 Comment
33
Kanye West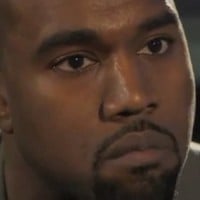 Kanye Omari West is an American rapper, songwriter, and fashion designer. He was born on June 8, 1977 in Atlanta, Georgia. After West's parents divorced, him and his single mother moved to Chicago, Illinois. At the age of 10, West temporarily moved to Nanjing, China, because his mother was teaching ...read more.
V 2 Comments
34 Lil Flip
35
Young Money (Weezy)
Of course, young money is gangsta, especially drake... Sarcasm level: it's over 9000!
Weezy is such a good rapper! His songs are great and he has a lot of power. He's a gangster rapper.
Wether this heavyweight rapper deny but Weezy We is the new Tupac
36
Royce da 5'9"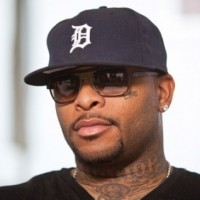 Ryan Daniel Montgomery, better known by his stage name Royce da 5'9", is an American rapper from Detroit, Michigan.
He dope. Got great flow n lyrics n neva disapoints, he kip it rill
Take eminem off this your gangsta at number 5 yhis guy has gots to be one of the realest rappers out there imagine if he sung forgot about dre instead of em this guy would have killed #next tupac
He puts thought in his lyrics,he is better than Eminem to me,this guy deserves respect listen to I'm the king,best rapper today,besides 2pac and easy of course.
V 3 Comments
37
Mack 10
Seriously? ? One of the best Gangsta rappers out there! MACK has always kept it real no bull
Rolled with gangsters is a gangster why he not woth ice cube what?
38
Raekwon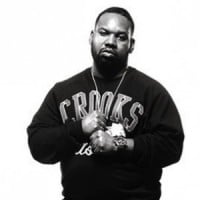 Corey Quontrell Woods, better known by the stage name Raekwon, is an American rapper and a member of the Wu-Tang Clan.
GZA, RZA, METH, CHEF, ODB, etc The wutang styles r at the top of the food chain
Raekwon has got the sickest flow and lyrics and should be higher up on this list, just listen to his debut album only built 4 Cuban linx like the song ''incarcerated scarfaces'' or ''guilotine swords'' him and ghostface had the dopest rhymes
39
Xzibit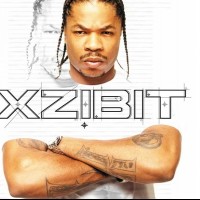 Another West Coast rapper. Alot of Raps have Gangster meanings in it for Eg LAX by Xzibit is a gangster song and very good as well. Dresses like a gangster and represents the GOLDEN STATE. One of the biggest figures in the industry right now - roblist
not only he looks good he raps good too - evil4u
V 1 Comment
40
Proof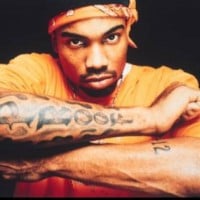 DeShaun Dupree Holton better known by his stage name Proof, was an American rapper and actor from Detroit, Michigan. During his career, he was a member of the groups 5 Elementz, Funky Cowboys, Promatic and most notably, D12. He was a close childhood friend of rapper Eminem, who lived on the same block, ...read more.
Got Eminem into rapping as a youngster.
D12 for life!
Searching For Jerry Garcia, is a dope album.
PSearch List
Recommended Lists
Related Lists

Best Rappers of All Time
Best Punjabi Rappers
Best Indian Rappers

Top Ten Fastest Rappers

Best Persian Rappers of All Time
List StatsUpdated 25 Feb 2017
8,000 votes
186 listings
8 years, 331 days old

Top Remixes (32)

1. Tupac
2. Biggie Smalls
3. Eazy-E
brianhorne22

1. Scarface
2. Tupac
3. Eazy-E
spartanmakaveli

1. Tupac
2. Eazy-E
3. TheGame
saulaaronlop
View All 32
Posts
Error Reporting
See a factual error in these listings? Report it
here
.