Best George Michael Songs
One of the best singers of all time and no such list available to guide music-lovers to get to know his best. Here its my pleasure to make a list of top tens of my favorite singer.

1 Careless Whisper

Awesome song. I started loving G.M. after listening this song

Some of the first songs I ever knew from him and about one year ago, I began to try to find out more about the song and so and so I also got to know George more and more, thanks a lot, George.

I loved George Michael as long as I loved Music... It started with Careless Whisper.

I heard this song many times in T.V. when it appeared, it was a big single and now it's a classic - MatrixGuy

2 One More Try

Close your eyes and feel the depth of his emotion. If this was the last song I ever heard, I'd die a happy camper.

The vocals in this song are unreal. He really does have one of the purest and most emotional voices ever

I was bed-ridden, recovering from surgery when I heard this song playing in the next room. It spoke to me in a magical, spiritual way. I love this song.

I love the conflict, minimal instrument and build-up to the final resolution, of the only time the song title is mentioned.

3 Wake Me Up Before You Go Go

My introduction to "Wham"...from the moment I heard this song...I was in love!

One of his best

I love it and my does too

LOVE THAT SONG

4 Last Christmas

This has to be the 2nd best song of George Michael! The song, lyrics and tune are really touching... And it really touches heart!
This song should be no 2 after careless whisper
The beat of this son is absolutely good even far better than wake me up and really a meaningful song too

Please vote this.. - navinsingh22
My second favourite song after careless whisper. I will never tire of hearing it!
Last Christmas one of the very favorite songs of George Michael's that is played all year round.
5
Faith

This is in my opinion his best song ever! Out of all the amazing songs that this amazing man has written the one people remember the most is faith! "well I guess it would be nice if I could touch your body! I know not every body has got a body like you! "epic lyrics and kick ass guitar great vibe this should be number 1!
Well I guess it would be nice if I could touch your body! I know not every body has got a body like you.

That pretty much sums it up. This song has some kickin guitar and it is about his favorite subject.

This is like his theme song
This song sums up my childhood pretty well, possibly the best george Michael song, and it cemented him in my mind as the coolest person on earth.
People have faith...should be number 1 in my opinion
6
Freedom
The piano riff straight up smokes on this one. An excellent compliment to his ballads
In my opinion, it's the best song
I can't believe this song is NOT even on THE LIST! Come on Everybody, this is one of his best!
His absolute best! Catchy, amazing music and lyrics. Should number 1!
7
Everything She Wants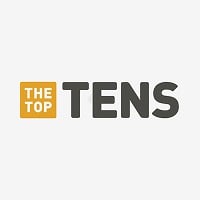 Now this is third on my list of fave wham songs let's get it nearer the top!
He sings with so much emotion and passion in this song.
Grand Theft Auto 5
I really love the beats of that music.
8
I Want Your Sex
Great song, greatly misinterpreted
One of the best songs ever. It's sexy, smooth, and catchy.
It's natural. It's chemical. Let's do it!
Love this song.
9
Freedom! '90

Personally, I believe this is the best George Michael song, great heartfelt lyrics, and it has many different sections, that cover many different genres of music, it is ridiculous and criminal how low this song is on the list, I think it should be competing for number 1
Very hard to choose but this is still a banging tune today
This song should be higher on this list!
One of his best songs...why so low?
10
Father Figure
My favourite G M song. Haunting and beautiful. Never tire of this song.
The riff is fantastic, could listen to it all day long. It creates a mystic vibe. Great song
Favorite favorite favorite sexy song
This song was like a drug played it over and over
The Contenders
11
I Knew You Were Waiting (For Me)

Brilliant song and brings back brilliant childhood memories one of the truly great pop artists in his absolute prime.
I love this song, so heartwarming and inspiring.
The best song ever
So nice song..
12
Waiting for That Day
Makes me think of a love gone by, that I know will never come back or could ever be replaced.
Honestly I think this is his best song
This is timeless just perfect.
Best GM song ever!
13
Cowboys and Angels
I love the sweet flow and sway to this Beautiful song...I just along with it.
"But that scar on your face
That beautiful face of yours
In your heart there's a trace
Of someone before"

Lyrics to die for!

What a song!
I love how he used the orchestra, beautiful song
Love this so much.
14
Jesus to a Child

Why this song is so down, please feel the soul of this song.
For me this is on top of George Michael's songs along with careless whisper.
One of the most beautiful songs ever written. A song that perfectly represented him as an artist. This should definitely be in the top 5!
This song takes my soul to a strange place, it must be the first
15
Different Corner
This song would always be my favourite, he also looks amazing on the video, this is the George I loved
A great song that makes you think how fate can be the only reason two people ever meet
Love this track, it's so emotive, beautiful lyrics and melody. To me much better than Careless Whisper.
Anyone who hasn't heard "blue" the remixed version need to hear it
16 As
17
Kissing a Fool

Umm why isn't this #1 because I mean hello?
Most soulful song it could be
So soft, so gentle, so loving...
Only MICHAEL
18
Fast Love

one of the really first best songs by george michael I'm pretty sure about that.
This song is just so cool and definitely should be in top 10 if not top 5 brilliant and so cool
This song deserves to be higher than 19 the emotion in his voice as he sings about trying to move on from anselmo but no one is the same and how he misses his baby is heartbreaking. the best george song
For Top 5 definitely!
19
Don't Let the Sun Go Down on Me

Sheer perfection. Thing is though how does one choose from so many outstanding songs?
The most amazing song ever
20
Too Funky

It is so raw...Funky! Can not help but move to this...
This song gotta' be top 10 at least
Great song!
21
Monkey
Come on people, this is one of his best. Was #1 on Billboard for 2 weeks. 5 of the songs ranked ahead of it didn't even hit the top five. One of my favorites, anyways.
Awesome...George shows off some killer dance moves in the music video
Perhaps his best effort. Should definitely be ranked no lower than fifth or sixth.
Awesome song... better watch out, baby who's that?
22
Amazing

Not usually a fan of George Michael, but I love this one. I think this is his best.
Great lifts you up when your down
Love it great memories
I can totally see everything in this song reflected in my life.
23
Mothers Pride

Sends goosebumps down my spine,he sings this with such emotion
24
Praying for Time

Absolute best song of all time! The lyrics are so meaningful and relevant. Timeless!
This is his greatest song. He sung this on an American Idol finale and brought the house down.
Really makes one think..
25 If You Were There
26
Somebody to Love
I have never, never heard anyone who could sing this song besides Freddie, there was no one who do it justice. Then I saw George do it at the tribute. Georges cover pulls you right in and YOU want somebody to love along with him. I am so sad he has left us. We sill have his beautiful voice and music. RIP
I know it's a Queen song, but nobody can forget his awesome perfomance when he sang it in the Freddie Mecury Tribute!
27
Spinning the Wheel
It spins my wheel
I love the feeling of this song...
One of George Michael best
Great track underatted
28
Fantasy

29
I Can't Make You Love Me
Technically not his song but one of his greatest.
A song of pure beauty
Adore this song
So beautiful...a cover version, but he makes the song his own.
30
I'm Your Man
Definitely an underrated song, should be in the top ten. Really simple, catchy, upbeat tune
It makes me so very happy...and I have to just get up and move!
One of his best songs. Dunno why it's down the ranks...
31 Playing for Time
32
The Edge of Heaven

33
Club Tropicana

This song is one of his best with good lyrics and great music
So good, so so good, catchy lyrics, funky bassline, hilarious music video, this song has it ALL
34
White Light

35
You Have Been Loved
Very underrated, sad, very sad, but beautiful
The best
36
Flawless

Need to be higher
37 These Are the Days of Our Lives
38
The Strangest Thing
Musical perfection.
39 Where Did Your Heart Go
40
Older
The best song from his best album.
41
Round Here
Great song. It is under rated being on this list at 40. It should be much higher up on this list.
42
Brother, Can You Spare a Dime

This remake is better than the original. It captures the pain of an era now nearly forgotten. His vocals are amazing in this song.
43
Bad Boys

44
This is Not Real Love

45
Hand to Mouth

What. Listen it
Good
46
Star People '97

This isn't the best, but it's one of the best.
47
Like a Baby
If anyone still checks this. Its from make it big. please liste. To it and youll get me
48
Outside

After 7 years, 278 days Outside is added to the list. Wow... Rest in peace to a legend. - ParasN2000
Best dance track of his career. Rest in peace🙏
49
Soul Free

50
Roxanne

PSearch List