Top Ten Best German Bands
The Contenders: Page 2
21
Eisblume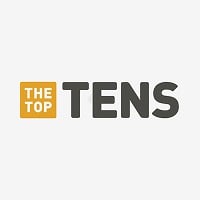 Eisblume is a German pop rock band consisting of Ria Schenk (vocals), Benny Baumann (guitar), Philipp Schardt (bass), Philipp Schadebrodt (drums) and Golo Schultz (keyboards), that formed in 2007. ...read more.
Hey Dude no bad songs why is this band all the way down here! I mean I listen to them every day! - KiraMiacora23
Best German band in my opinion
The first band I really liked and listened when I was learning German
Eisblume had only one big hit in their home country and other German language nations, and released two albums, and I don't think many people remember them. I also think that many people dismissed them as a rip off from other well known female fronted German bands such as Silbermond or Wir sind Helden, but actually Eisblume were way more delicate and fantasy-esque, a bit like Evanescence, though not quite as magnificant (as Evanescence is one of 21st Century's best bands).

I am amazed that obviously they are better known overseas than in their home country, as many very popular bands such as Seeed or Ich+Ich are very low in the list, and Eisblume are placed in the same category as Die Ärzte, who are often considered the best German band by Germans. - Martin_Canine
V 5 Comments
22
Nena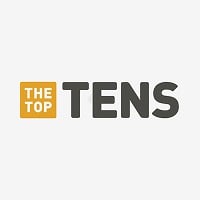 This is the only good German band. Ever. Get over yourselves
I went to one of their concerts! - waldo
The only worthwhile German band. Nena is the coolest ever! Also 1984-great year for music!
23
Neu!
Extraordinary innovative motorik styled music, original in it's concept and deceptively melodic. Hard to believe that they are not listed in the top 10 with can, Faust Amon Dul 2 and all the 70s German Cosmiche rockers.
24
And One
And one is simply just awesome no more to that
Surprisingly good. Worth a listen. Itunes had some of their stuff.
Their music is beyond amazing and meaningful, both in German and English.
25
Equilibrium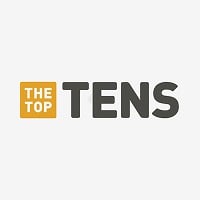 Equilibrium is a German folk metal band. The band's music combines elements of folk music, power metal, black metal and symphonic metal with various other influences.
My favorite song from them is Mana. It is just so epic.
V 1 Comment
26 Xmal Deutschland
27 Eisenfunk
28
Faust
Another huge influence in my formative teenage years along with Kraftwerk. They understood concept albums and deserve more credit. Plus a cool name for those who appreciate the literary reference.
Originators of industrial sound. Haunting and innovative.
A unique band. The first commercial band to produce collages of sound although a lot of there album tracks are pastiches of established forms
Faust 1 and the Faust Tapes were ground breaking then their version of electro noise is as exciting as ever now. Sadly they, unlike their contemporaries Can and Amon Duul were rubbish live...
29
Angel Dust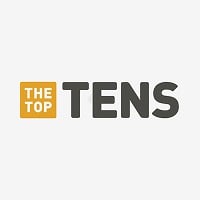 30
Disillusion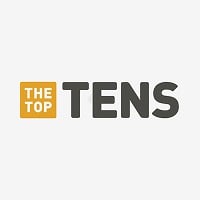 31
Tangerine Dream
This band is way too subtle, artistic, surrealist sounding... Once you listen to Tangerine Dream you realize this is something else. I would'd not expect them to be top ten because listening to them you cannot tell what kind of music it is. Yet, so many movies had them on their soundtracks and people would not even know they have been listening to TD for ever.
Why wasn't this band even on the list, much better and more influential than any of the more generic power metal bands or tokio hotel.
The most important band of all this list. Pioneered ambient, electronic, space, new age music, etc
Who are the idiots that have not put this highly influential band in the top five? Vote now.
V 1 Comment
32
KMFDM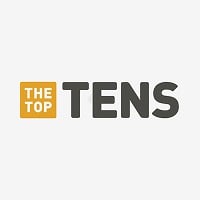 KMFDM is an industrial band led by German multi-instrumentalist Sascha Konietzko, who founded the group in 1984 as a performance art project.
Incredibly diverse across their entire repertoire. I don't know what else to say - awesome industrial metal/techno sound, with bits and pieces of other genres and influences along the way. All in all, just incredible diversity, from dance/electronic to heavy/thrash metal, and everything in between. Great social commentary as well.
Awesome band, first heard them on the Mortal Kombat soundtrack, fan ever since, they should definitely be higher up on the list.
I don't care what reputation these guys and lady, earned from Columbine. They're are one of the best Industrial bands period. It's surprising that Germany could easily kick butt against the US when it comes to music.
33
Alphaville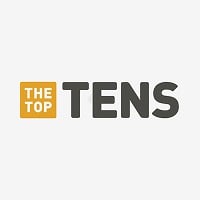 Alphaville is a German synthpop/new wave band which gained popularity in the 1980s. The founding members were lead singer Marian Gold, Bernhard Lloyd, and Frank Mertens.
Alphaville's album 'Forever Young' is the greatest 80's synthpop I've ever heard. Singer Marian Gold has a fantastically unique multi-octavinal voice. The band have varied song styles: popular sentimental ballads (Forever Young), highly danceable songs (Big in Japan, Sounds Like a Melody, Dance With Me), ethereal masterpieces (A Victory of Love, Next Generation).
Not being from Germany, I never heard about around 80% bands in the list above Alphaville, but I heard a lot about this one. Forever young! :-)
I think Alphaville is the legend
Vastly underrated, perhaps came a little too late in the synthpop scene nevertheless they are up there with the ranks of erasure, yazoo, new order, ultavox and other legends.
34
Scooter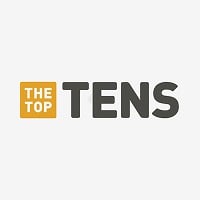 Scooter are a German dance group founded in Hamburg, who have sold over 30 million records and earned over 80 Gold and Platinum awards.
They are the BEST thing that ever happened to music!
Scooter forever! There will never be any band as good as this. The coolest band on earth.
I'm surprised not to see Scooter here so adding them as I love their songs!
Posse, let's help SCOOTER get to the top!
V 4 Comments
35
Modern Talking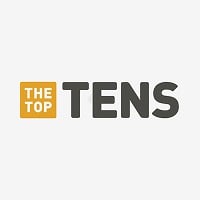 Modern Talking was a German synth-pop duo formed in 1983 by singer/pianist Thomas Anders and chorus singer/producer/composer/guitarist Dieter Bohlen best known for their hits "You're My Heart, You're My Soul", "Cheri Cheri Lady" and "Brother Louie", that broke up in 1987 before rejoining in 1998 with ...read more.
Relaxing music for people with "complicated" and rich mind, 60- 80 bpm
They revolutionized European pop music in the 80s. Probably the best ever music band in the 80s.
The most selling German artist ever. ~120 million albuns world wide! Dieter Bohlen one of the best composers ever.
V 1 Comment
36
Megaherz
Play "Jordan" and you will feel like you could take on an army. Powerful song. These guys ROCK!
Simply love the heavy grind, rhythm, and vocals. Like them just as much as Rammstein. Blender, Reppunzel, Zombieland some favorites!
37
Ich + Ich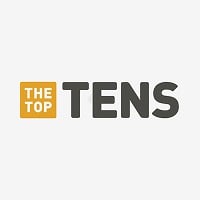 Ich + Ich is a German music duo consisting of soul singer Adel Tawil, former member of boygroup The Boyz, and producer and occasional vocalist Anette Humpe, who was mainly known for her participation in synth pop projects in the 80's when the band was formed in the early 2000s . Their style can be described ...read more.
38
Silbermond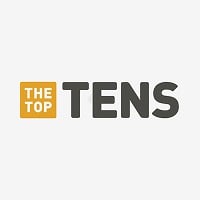 Silbermond is a German alternative rock band consisting of Stefanie Kloß (vocals), Thomas Stolle (guitar), Johannes Stolle (bass), Andreas Nowak (drums) that formed in 2000. ...read more.
Silbermond is an excellent band but didn't know I can only vote once... But also: Nena (my favorite from 1983-now - went to see 4 shows in 2010 ans she's still touring & been making great music for near 30yrs); Rosenstolz (at it for 20yrs but I only heard them for first time March 2011 - bought all their dvds and music, and listen to them daily ever since - love them! ). Other good options: Juli; Ich & Ich, Wir Sind Helden, Aleen (was backup on Nena tour but great solo stuff if hard to find)
As an American I became a huge Nena fan becuase I was lucky enough to hear of her in 1983, and am happy to see she is more amazing than ever, now.
I am also a big Rosenstolz fan, but wasnt fortunate enough to hear of them until a few years ago, and been hooked ever since.
I love Silbermond too (extremely talented but commercial), and also enjoy Juli (great, except the most recent Juli album I didn't like at all), and Ich & Ich (my personal preference is female vocalist so a minus for them in my humble opinion).

My husband, who speaks zero German, loves Rammstein, whereas I cannot stand it, and cannot imagine even being able to stand the sound of Rammstein, no matter what language. Obviously to some people, Rammstein are great, and if it inspires my husband to actually study German, then more power to them!
But...
I cannot vote for any ONE German band.

Someone listed Nena (my longtime favorite) to be "the only worthwhile" German band. I do not agree with this ...more
I love this band, they are awesome. They are more modern than Nena, yet not overwhelming, with a great sound and understandable lyrics.
Silbermond (from Germany) and Christina Stürmer (from Austria) are the best.
V 3 Comments
39
Gentleman
Compared to the others a REAL musician who is kind of a newcomer being still modern. I have to know - I'm german myself ;)! The others are already too old.. Sorry..
Greatest lyrics compared to the rest in this list.
Also great music
reggae band
I saw him in concert in Nice, and I have to say, that was a really great concert!
V 1 Comment
40
Eisbrecher
I just recently started listening to these guys and immediately became a fan. They remind me of Rammstein one of the best industrial rock bands in the world. Eisbrecher is more techno with club beats which is not a bad thing.
Totally better than 39th. Not sure who is deciding this
Phenomenal. Old Rammstein meets the new wave of Techno. A good blend of styles and a cocktail for the ears.
Fun fact: next to his work with the Neue Deutsche Härte bands Eisbrecher and Megaherz, Noel Pix is also known for having performed the German theme songs for the first 10 seasons (and a few other soundtrack songs) of the "Pokémon" anime, as well as some other anime intros. This was at a time when anime series had blockbuster T.V. ratings, and one of the songs (the second one, "Pokémon Welt") even charted in the three German speaking countries, although not all too high. - Martin_Canine
V 8 Comments
PSearch List
Recommended Lists
Related Lists

Best German Metal Bands

Top Ten German Music Artists and Bands

Top 10 German Power Metal Bands

Best German Rock Bands

Top Ten Underrated German Metal Bands
List Stats
7,000 votes
251 listings
8 years, 97 days old

Top Remixes (25)

1. Kreator
2. Helloween
3. Scorpions

Dreamallica

1. Kreator
2. Helloween
3. Blind Guardian

IronSabbathPriest

1. Kreator
2. Helloween
3. Blind Guardian

KobraKid
View All 25
Posts
Error Reporting
See a factual error in these listings? Report it
here
.