Scorpions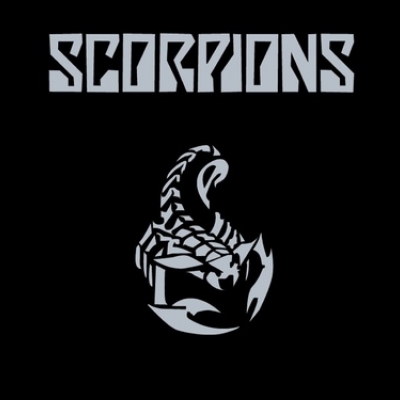 Found on goodwp.com
Info
Scorpions are a German rock band formed in 1965 in Hanover by Rudolf Schenker. Since the band's inception, its musical style has ranged from hard rock to heavy metal.
Comments
Top
Popular
Newest
Scorpions are the best band on any rock list of all time - never mind a list of German artists. For some reason, the music world rarely seems to acknowledge how important they are to the development of the modern hard rock sound and the huge influence they had on the rock scene in the 1980s. Their comparative lack of success in the UK is probably down to the fact that the most successful bands in the UK are those which make the loudest fashion statement rather than the creation of consistently listenable music.
I don't believe it! Scorpions is the most famous German rock band in world's stage. How come they're at 3rd place?... One of the greatest rock band in the world!. Even their trademark song, Rock You Like A Hurricane become one of 100 best hard rock song and spreading the rock ballad influence to entire world. For me, Rammstein and Tokio Hotel currently becoming famous but they just a kids learn to play rock and still far away from glory. Remember one thing and accept the fact that Scorpions is the LEGEND! From 70's till now! Even they're retired.
I can't believe The scorpions aren't number 1! For gods sake, THEY ARE THE BIGGEST GERMAN EXPORT! They make the most amazing songs. Watching them live is absolutely amazing. They have so much power and charisma. Even at this age they rock the world like a hurricane.
No one from Germany has ever taken the Rock world by storm like the Scorpions. I would also agree, no other rock band from Germany, like Rammstein would be where they are without them. They put Germany on the map. I have to admit, my favorite is all their stuff prior to Love Drive, but I like the stuff after too. I just think Uli Roth had a really great influence on the band, it made their early stuff really unique. After, they still rocked, and sounded great, but more mainstream. Which from what I understand, is what they intended.
Scorpions are the best rock band on the planet. They are chronically underrated in England. They are always disregarded by the music press, who for some reason have an obsession with Joy Division, Morrissey and the Velvet Underground. Scorpions are way more creative and influential than any of these purveyors of misery. "Taken By Force" is an eclectic masterpiece and "Eye To Eye" is the most underrated and ignored album in rock history.
What can one say about the best metal rock bands of all time got to be number one not only from Germany but from Europe. My only disappointment is I have never being able to go to one of their concerts for as far as I know they haven't been to Australia where I live. But they are still number one in my books.
Simply the best German band ever!

No matter if it's a rock concert or an acoustic performance such as in Greece these guys have excellent dynamics and crystal clear sound to the production. The music is real from the the heart music and it shows they are not just selling tickets for money. They enjoy and believe in their music and it's timeless appeal.
This is one of the best band of the world and I love the scorpions. Most of the songs like as woman, holiday, rock you like a hurricane, humanity, no pain no gain, cause I love you, here is my heart, love of my life, miracle etc all of the songs are best and wish you all the best forever...
It is simply idiotic, absurd, moronic, that Scorpions not be considered the best German band ever in history! 50 years of making masterpeices and simply not only influencing "every" band in Germany but also many others in the world. I simply am appalled that Rammstein is ranked over Scorpions. Rammstein is a good band, but the daddy is the daddy and that is Scorpions to any past or present German band. Not even close, simply ridiculous.
No one can compare with the voice of Klaus Meine, guitars like Rudolf, Matthias and Pawel and the drumming of several greats like Jurgen Fechter, Herman Rarebell and James Kottak to name a few, the signature sound of Scorpions is very well recognized everywhere around the globe. Scorpions music is played in malls, theatres and has become a household name, surely the music of Scorpions evolve's around our everyday lives and reflects lyrics to encourage peace, love and Rock & Roll in our everyday world, they are worthy of recognition as their great contribution of rock music to fans from pre teens to those of us who became fans in the 60's and 70's.."How Can We Grow Old When The Soundtrack Of Our Lives Is Rock And Roll". Scorpions with 50 years of dedication to Rock & Roll are the greatest Rock band to be recognized as the "Best" of the best from Germany!
I like the others too, but you just simply can't deny the impact Scorpions has made to modern rock. They are the first hard rock band ever and were up there with Black Sabbath and others in the 70s to make metal music what it is now. Come on even guys like Bruce Dickinson and John Bon Jovi have said they are fans of Scorpions.
How are these guys not number 1? "Rock You Like A Hurricane" and "No One Like You" are two of the most legendary songs ever! Nobody on this list can compare to the awesomeness of this band. - bighercules
By far the best band from Germany and in my opinion the best overall band of all time in rock and roll history. They cover every aspect of rock and metal. They have more diversity and depth than anyone!
This list has gotten wrong way too far
Scorpions is definitely the best german band
Listen to their classic from taken by force or even their masterpiece from still loving you till eye 2 eye
Tokio Hotel above the scorpions, seriously? I respect TH, but putting them before Scorpions is just..., I mean, just listen to "Send me an Angel" and you will question no more, wonderful song
Very progressive rock their first records with hendrix-like guitar solos. In the 80's made german rock a worldwide trend competing with english heavy metal.
Scorpions, how many good memories are connected with them. First german famous group, many hit songs, 53 years with the same vocalist and rhythm guitarist, 19 albums, one of the firsts groups that visited USSR...
Simply the best German band ever!
No matter if it's a rock concert or an acoustic performance suck as in Greece these guys have excellent dynamics and crystal clear sound to the production. The music is real from the the heart music and it shows they are not just selling tickets for money. They enjoy and believe in their music and it's timeless appeal.
WHAT THE HELL IS HAPPENING IN HERE? SCORPIONS IS THE BEST GERMAN BAND FOR SURE. WHAT ARE YOU THINKING? ARE YOU KIDDING ME? EVEN RAMMSTEIN CONSIDERS THEM THE BEST. AND come on: TOKIO HOTEL?
One of my all time favorite bands. I especially love the stuff before Lovedrive. Very unique sound that I can't get from any other band.
Love them and God Bless Them, I pray they continue to share the truth and share peace and love and the truth, and educate our younger generation, we all can live in peace and love
First heard this band in the 80's and fell in love. 'Wind of change' Still makes me just stop and think about the world. Incredible.
The scorpions should be number 1 they released great songs like rock you like a hurricane, no like you, virgin killer, hell cat, big city light, etc
Best Band of the world! Best musician. Klaus Meine great voice and better human been. 50 years!
I'm from America, and I've only heard of the Scorpions, who are fabulous and deserve world acclaim for their rock efforts. Outstanding.
Related Lists
Best Songs on Scorpions's Animal Magnetism