Tokio Hotel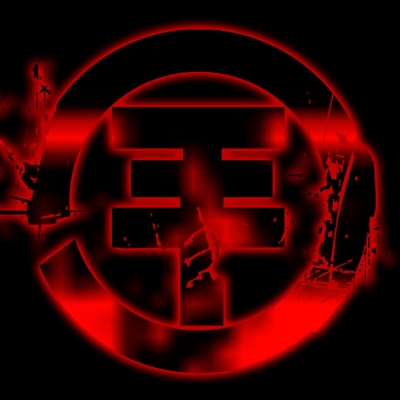 Found on fanpop.com
Info
Tokio Hotel are a pop rock band from Magdeburg, Germany, consisting of Bill Kaulitz (singer), Tom Kaulitz (guitar), Gustav Schäfer (drums) and Georg Listing (keyboards, bass) that formed in 2001. ...
read more
.
Comments
Top
Popular
Newest
They're so amazing, I'm ALWAYS listening to their songs and I won't go anywhere without listening to them first. They're my favorite band and I love all of their songs I could never choose between them
In the history, have existed great bands and fans who supported them... But the time has changed and have emerged new idols, new music, new styles and new fans... Fans different than all other... TRUE fans.
Fans of the music and personality...
Fans who have cried with their band... And made them SMILE...
Fans who have always been there.. In the BAD MOMENTS.. Supporting them.
Fans with a UNIQUE and TRUE feeling which always will.
Because we all know that these emotions are... Our happiness..
We Know.. That what we feel for them.. Is something much more than LOVE... Is the strongest feeling in the world... And only we know it!
Fans from the heart.
Fans who will always appreciate them.
Fans who grew up with them.
Fans who will always be fans and who will never forget them.
Fans FOREVER.
Together like a big family... For the same dream.
Because we are MORE THAN FANS.. We are Aliens of Tokio Hotel.
For me, Tokio Hotel is the band that literally changed my life. They made me who I am today. Before they come into my life, I was a frightened, brokenhearted, depressed girl. I'm a fan since year and a half and I never regret my desicion to become a fan. They are a huge part of me. And Bill.. Bill is my eternal dream, which unfortunately will never come true. Anyway. I love them with all of my heart. They're the most amazing and incredible, hard-working, unique, beautiful, talented band in the world! :3 You see.. They are much more than a band.. They're family.. They have the most loving fans, who always support them.. And they're true to their fans as well.. They proved themselves a long time ago.. They proved that they're not a band who will go away that easy.. And actually they celebrated 8 years on the stage soon! FOR ME, THEY'RE ONE OF A KIND.
Although not as known in the US as say Rammstein or Scorpions, Tokio Hotel is the best German band. With a diverse sound, this band has a little something for everyone. Hard rock, electronic, or even an indie rock sound. Although still very young, TH has already shown they have what it takes to evolve their sound and not pigeon hole themselves in their music. The live experience is like none other. TH brings energy night in and night out. They seem to feed off of of their fans positive vibes. As long as TH continues to keep doing what they are doing, they will continue to rise to not only the very best in Germany, but the best in the world.
They have actual talent and really do care about there fans and sound great live, unlike so many bands out there. Bill's voice gives me goosebumps and the melody's of the music blend together nicely. Songs like: "Scream, " "Don't Jump, " "Monsoon, " "Human Connect to Human, " "Rescue Me, " "Final Day, " "1000 Oceans" etc. Etc. Etc...
Not to mention there German songs, (which most of there songs are in both languages) which are amazing as well. There fans are very loyal and are in great numbers and diversity, which is also good. I love this band, Tokio Hotel will forever have a place in my heart
OMG... THIS IS THE MOUST PERFECT BAND EVER... RAMMSTEIN HAS TO FORGIVE ME BUT TOKIO HOTEL IS A LIFESTILE... THEY HAVE BILL KAULITZ IN VOCALS... TOM KAULITZ MAKES ME DREAM WITH HIS GUITTAR... GEORG IT'S UNIC IN THE BASS AND GUSTAV PLAY DRUM LIKE HE'S ALONE IN THERE... AND NOISE... MOONSON... WORLD BEHIND MY WALL, READY, SET, GO... SO MANY SONGS.. LOVE YOU TOM KAULITZ... LOVE YOU TOKIO HOTEL...
Years after I get an album, I can still play every song on it and thrill to it. Their music never gets boring. The interplay of the four members (guitar, bass drum and vocals) is intricate, rythmic and melodic at the same time. The vocals are urgent and compelling at the same time, while always melodic. I'm French, so I think I can speak neutrally in saying that I prefer the German versions of their songs over the English versions, but I appreciate very much that both are available and the effort required for a band to sound amazing in two languages. They have no bad albums nor any bad songs of which I can recall. Just edge-of-your-seat music all the way.
Tokio Hotel is the best German band ever! :) Their music had totally made a great impact to my life! They've helped me change: in personality and everything. They love the fans and we love them back. They never give up in any competitions and their bondings with each other are strong and just like a family. They are very honest and they never hide anything from the fans. They're proud of who they are.
They are always changing and evolving in their music and as humans and it's welcoming to see their faults and their big hearts, the effort they put into everything they do and the smiles they wear as they do it.

They show limitless support to Japan after the earthquakes and their campaign for Peta brought awareness to the poor treatment of animals in the entertainment industry.

They have my unconditional support, loyalty and respect.
From the first time I seen these guys sing, I had to go look them up to find more out bout them, is so great to see 4 guys progress so much in their carreer froma small town, these guys will forever be loved by many people young and even old they have a very amazeing way to express their feelings through song, and that lost people can relate with, and they have helped a lot people through bad times in their lives, they are funny and very pleasent and they adore their fans, they share all with them and they will be doing the thing they love for a longtime yet to come, they all compliment each other and I just wanna let people know that I thank them for all their wonderful music and that I hope they will stay around for a longtime yet
They are the best band in the world! Their songs never get old, their funny moments are epic, they are amazing characters.
I don't think there's much to say. They are the best and everyone should admit that. As TH say they have the best fans in the world. If they didn't, they would probably not being Top 1 in this list!
Four boys, one band, two words... Tokio Hotel!
The most AMAZING band there possibly could be! All of their songs makes me sing along every time I hear them! I NEVER get tired of their songs no matter how many times I listen to them! They are beautiful inside and out. We demand and they deliver!
They say Rammstein, we say Tokio Hotel. They stay Rammstein fans, we die Aliens! As far as I can remember, I've been an Aliens since 2007, and I'm 6 years old at that time... The first song that I heard was Monsoon. I really liked it. So, I searched it in the internet. Then, I tried to listen to Gegen Meinen Willen and, oh men, I liked it! I continued to search for some more in suceeding days. And this is the best part. After 2 years, and it's Chrismas Day at that time. I got a Guitar Hero World Tour video game (I'm really addicted to Guitar Hero). Then, I continued my progress until to the point where I found Monsoon on the gig list. I played that song for a thousand times! My father bought me an iPod touch so I can play TH songs! After 5 months since he bought me the iPod touch, I checked upon my iTunes and I saw the column of how many times you played that song, I saw that Monsoon had been played for 1083 times! But right now, after 4 years passed Monsoon had been played for 9538! ...more
Extra bill from tom and I know they really foremost, because I know that the whole world about them, they reached the Hollywood and became international band. Filipinos waiting to someday have the tokio hotel concert here in the Philippines I will prove it.
tokio hotel are amazing because in their music they don't just used the words love and hate, they express their feelings. I love that. they are completely amazing, I have all of their songs and know all of their german ones off by heart... ily tom ;)
Tokio Hotel aren't just a band. They are real heroes. They saved many lives. They helped people. Made us smile. They were always by our sides. And Aliens aren't just Tokio Hotel fans. We are a family. And we will always support each other, no matter what. Get ready for Tokio Hotel 2013 ;')
Tokio Hotel is a very special band! Through their music they teach you to just be yourself and believe in you and to be strong and move on! Their songs are quite amazing and unique and the boys are really proffesional as artists and always work to have the best result! They have been cruely critisized about their looks (especially their singer's) and yet they don't care! They became who they are by their own! They have their own style and they are just theirselves! Bill has a very beautiful and unique voice and Tom totally rocks on his guitar ans he started playing when he was just a little boy, and that goes for Georg too! And Gustav is a natural! He started playing the drums since he was 5 and he is just amazing! Also they are all very kind and sweet guys and they are not an emo band and sure as hell not a new-girl band! They have been around for like 12 years! And also when they have the abillity to influence so many people they sure a hell have something special and nobody can ...more
My life changed because of Tokio Hotel! They're the BEST BAND EVER! I gained a lot of friends all over the world because of them! Tokio Hotel has been my life for the past 2 years and those years were inspiring and brilliant just like their oh-so-awesome lyrics! Haters are not giving them a chance to prove to them that their music is worth a shot! Don't judge the book by it's cover! Oh buho! Please, listen to their music and your impression to them will change just like me.! :DD GO ALIENS!
tokio hotel totally amazing. their music and lyric can make people attract to them. they're also a fashionista especially bill and tom.. thanks to them for coming to malaysia twice last year. love you th, love you bill!
First German Band I listened to and the entire reason I even game their music a second glance. I don't think that any other band could have made such a great impact on my opinion - now I spend half of my time listening to non-English music.
I love tokio hotel becouse they are amezing and I love there music and I whiche that they visit morocco thank you tokio hotel espachely bill for the gret voice
sorry for my anglish
Tokio Hotel. God. They are just an all-around amazing band. Their music is more than beautiful, catchy, and just... Wow. They blow my mind. You can hear the passion they have in their music in every note. Tokio Hotel is so unique. There will never be another band greater than Tokio Hotel. And their fans are so dedicated. Aliens for the win. Tokio Hotel es lo mejor!
Tokio Hotel were a legend for all of Europe and even expended to America, their concerts always sell out in a matter of minutes, they are so diverse, they range from rock, electronic, indie, they are seriously one of the best German bands when coming to their sound.
I can't explain my love about them.
They are the best.
All I have to say it's written from the other people below and I can't add anything else possibly.
Tokio Hotel rock. Simply the best German Band ever.
Tokio Hotel brought me to German music... Their songs make German sounds so beautiful and encourages me to learn German so that's a very good thing because back then I never thought German was that interesting.