Best German Football Players
1
Franz Beckenbauer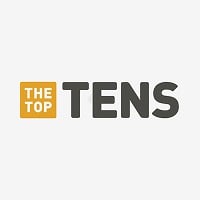 Franz Anton Beckenbauer is a German former professional footballer and manager. Early in his playing career he was nicknamed Der Kaiser because of his elegant style, dominance and leadership on the field, and also as his first name "Franz" is reminiscent of the Austrian emperors.
Did you even see his long passes? those put world class playmaking legends on shame
Kaiser Franz is without doubt one of the best players of all time.
Beckenbauer is definitely no. 1
I love gerd muller and every other German. But der kaiser is indeed the best.
2
Manuel Neuer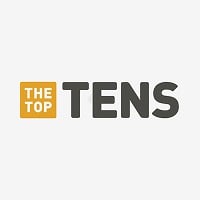 Manuel Peter Neuer is a German professional footballer who plays as a goalkeeper for Bayern Munich and the Germany national team.
THIS GUY SHOULD AT LEAST BE IN THE TOP THREE!
He is so good he saved CR7 penalty. Best goalie in the world.
He sucks.
3
Gerd Müller
One of the greatest scorers in football history.
The 'bomber' netted 1,461 goals in his career (more than Pele in less games) and won all the tophies (team and personal as top scorer) in all the tournaments he took part (both with Bayern M. and the National team). As far as I know he is the only one who managed to do so.
Gerd muller scored 14 goals and I believe he is an amazing dribbler. - ifgy
HE SUUCKS
4
Mesut Ozil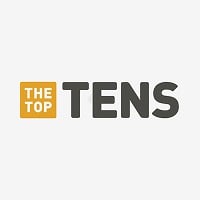 Mesut Özil is a German professional footballer who plays for Premier League club Arsenal. He is considered to be one of the best players in the world. Özil plays mostly as an attacking midfielder, but can also be deployed as a winger.
Shame he was forced out of the team by a couple of old bags who had no understanding of his caliber and no respect for his personal background.
Ozil is the only player that has come closer to filling zidane's shoes. By the end of the career, he will become one of the greatest footballers ever.
This guy is great he plays on Arsenal for a reason!
One of the best player in the world
5
Karl-Heinz Rummenigge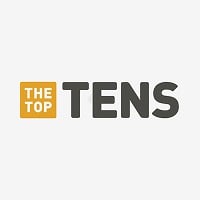 Most complete, most underrated
Was the best of the best
6
Oliver Kahn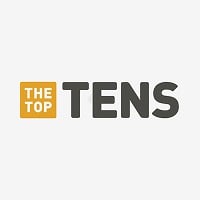 Oliver Rolf Kahn is a German former football goalkeeper. He started his career in the Karlsruher SC Junior team in 1975. Twelve years later, Kahn made his debut match in the professional squad.
Oliver kahn is the best goally. - ifgy
he sucks
7
Miroslav Klose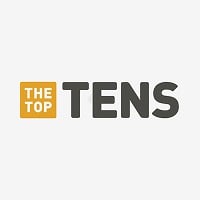 Miroslav Josef Klose is a German professional footballer who last played as a striker for Serie A club Lazio.
Miroslav klose is simply the best player that Germany has ever seen. As a debut in 2002 he scored a hat-rick in the most professional and talented way ever. He will and always be my absolute most favorite footballer and also the reason for me to be a fan of the die mannchaft!
The best. Just the best. Full stop.
Klose is theKing of Germany
Most World Cup Goals in the world and Germany's top goalscorer
Definitely should be in top 10
8
Toni Kroos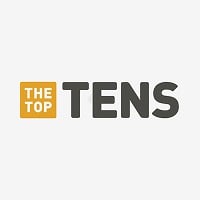 Toni Kroos is a German professional footballer who plays as a midfielder for Spanish club Real Madrid and the German national team.
Amazing obviously the best you can see it when you watch the game he just stands out!
The best midfielder of the modern times
Brilliant player!
Be is awesome! The best mid
9
Marco Reus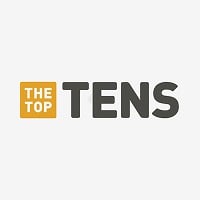 Marco Reus is a German professional footballer who plays as an attacking midfielder, winger or striker for German Bundesliga club Borussia Dortmund and the Germany national team.
Best individual German player of all time!
Best currently playing german player
One of the greatest in the world
10
Thomas Müller
Thomas muller is the most underrated footballer of all time. To date he has 104 goals for Bayern Munich and 38 goals for Germany
I think most thomas muller is world's most underrated footballer ever. And he is one of best German footballer ever.
How is mueller 21?! @# - ifgy
Most underrated
The Contenders
11
Jerome Boateng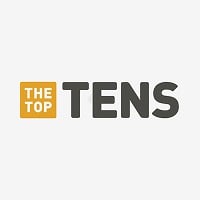 12
Bastian Schweinsteiger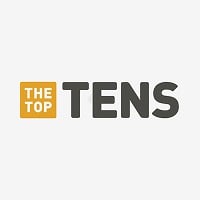 Bastian Schweinsteiger is a German professional footballer who plays as a midfielder for English club Manchester United and the Germany national team.
Best player ever
The king of football
Very bad
Thomas Muller should be here
Football God
13
Phillip Lahm
Best today! Can play midfield and defense. great at crossing; he got 18 assists from it this season. best!
14
Lothar Matthaüs
Best midfield player I have ever saw, easily top 5
Should be at least in the top 5
He is just phenomenal
Should be top 3
15
Michaël Ballack
Undisputed Midfield Genius
He is suitable for any role in the field
16
Uwe Seeler
The second greater scorer of the German football.Great player of 50s-60s.
17
Lothar Matthäus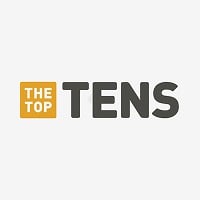 Best german player ever
18
Fritz Walter
Where is Fritz Walter on this list? Hopefully this is an oversight.
Selected by FIFA as the best German player of 20th century (except Beckenbauer who was in the selection comitte).
19
Mats Hummels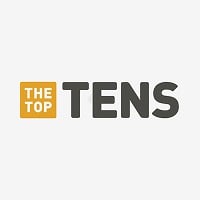 Mats Julian Hummels is a German professional footballer who plays as a central defender for FC Bayern Munich and the German national team.
20
Lukas Podolski
He is truly underrated! - neehawgamer
21
Jürgen Klinsmann
Klinsmann scored 11 FIFA goals and coach of the usa - ifgy
22
Sepp Maier
One of the 5 best goalkeepers of the 20th century.
23 Bernd Leno
24 Helmut Rahn
25
Leroy Sane
This is not fair sane is a very good player I bet in the future he will we have more than a 90 fifa rating but put him at least in the top 20
He is the most elite player for Germany now
BEST PLAYER IN HISTORY AND HE'S 45TH YOU ARE MAD
26 Paul Breitner
27
Michael Ballack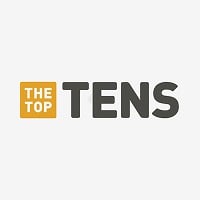 28
Adolf Jäger
Adolf Jäger was a German amateur striker. He played football between 1907 and 1932. According to German sources he netted a total of at least 2,000 goals in about 700 matches.
He was the first German football icon with international recognition and 18 caps for the German national side (all amateur at the time) with 11 goals.
29 Rudi Völler
30
Mario Götze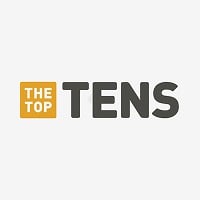 Mario Götze is a German footballer who plays as an attacking midfielder for Borussia Dortmund and the Germany national team.
You guys are racist and stupid! He made Germany win against Argentina! Argentina is my favourite country and lionel Messi is also the best! But Mario is the worst! Argentina lost because of Mario scored more goals than them and Argentina almost beat them but they just lost! It was all Mario's fault! I hate him SO MUCH!
Great potential to become the best, very talented
I'm not German but, there is no question that he is a good player.
Great player with great ability!
31 Julian Draxler
32 Timo Werner
33
Günter Netzer
Great midfielder of the 70s-early 80s.
34 İlkay Gündoğan
35
Wolfgang Overath
Great attacking midfielder with 81 National appearences. He was second with the team (1966), third (1970) and World Cup winner in 1974.
36 Matthias Sammer
37
Mario Gomez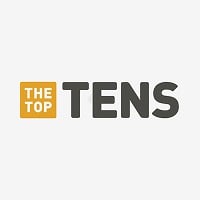 Mario Gómez García ( born 10 July 1985) is a German professional footballer who plays as a striker for German club VfL Wolfsburg, and the German national team. When Stuttgart became champions in 2006–07, Gómez contributed 14 goals and seven assists at the age of 21 and was selected as German Footballer ...read more.
38
Bernd Schuster
He was one of the best midfielders of the 80s.
39
Ottmar Walter
Great centre forward of the 40s-50s, bother of Fritz. They played both in FC Kaiserslaurten and the W. Germany's National team. As a member of the team he won the 1954 World Cup.
He scored a total of 534 goals in his career.
40
Erwin Helmchen
Erwin Helmchen is a forgotten goalgetter of Germany. During his career (1924-1951) he scored 618 league goals (verified) and 108 more unverified till now. Of his tally 596 were top division strucks, making him the best top division scorer of the world.
The goals in official matches of his career are estimated to be at least 850.
These stats are not recognised till know of any international football authority or statistics orgnization with RSSSF claiming that he played in 'Bezirksligen' (2nd division) which is not true.
Erwin Helmchen never played for the German national football team and there has been some speculation why that was so.
More information can be found in the list "Best scorers in football history" and in helmchen@cfc-fanpage.de.
41 Berti Vogts
42 Joshua Kimmich
43
Marc-André ter Stegen
He is young have talent
44
Hans-Georg Schwarzenbeck
One of the best central defenders of 60s-70s.
45
Max Morlock
Inside forward of the 50s, member of the winning 1954 World Cup National team. He was caped 26 times scored 21 goals. At club level he scored about 700 goals in 900 games.
46
Andreas Brehme
Best German left winger back.
47 Oliver Bierhoff
48
Werner Baßler
One of the 10 best German scorers,
member of the legendary trio of Kaiserslaurten of 40s-50s with Walter brothers.
He scored 392 league goals and he claimed for a total of 1,388 goals in his career.
49
Josef Pöttinger
The first great player of Bayern Munich, best German forward of the 1920s.
50 Sami Khedira
PSearch List