Best Girl Groups of All Time
1
Girls' Generation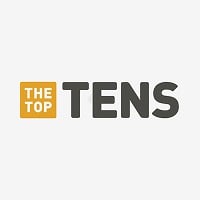 Girls' Generation, also known as SNSD, was formed in South Korea, in 2007. The current members are Taeyeon, Sunny, Tiffany, Hyoyeon, Yuri, Sooyoung, Yoona, and Seohyun. Jessica left in 2014. They are known as the second best selling girl group of all time, Korea's National Girl Group, and one of ...read more.
THEY ARE CURRENTLY THE MOST FAMOUS AsiaN GIRL GROUP EVER... ALL THEIR SONGS BECOMES AN INSTANT HIT... THEY ARE THE BEST GIRL GROUP OF ALL TIMES!
The key word here is GROUP. Girls' Generation since debut has never had a member removed, leave or added. Some of them have known each other for more than half their lives (Hyoyeon, Jessica, Sooyoung... Etc). They've gone through some of the very best (eg. Winning GDA) & worst (eg. 2008 blackocean, car accidents) life experiences together. All whilst keeping each other grounded, being supportive & staying strong. The SOSHI BOND is one of the most sacred & beautiful things I've ever been fortunate enough to have encountered & can only envy.
Girls Generation are the best girl group of all time. They are the number one girl group that no other girl group can beat or even come close to them. They are the only and the very first Korean who won YouTube Music Award beating Justin Bieber, Lady Gaga, One Direction, Selena Gomez, Demi Lovato, etc. Girls' Generation are known as "The Nation Girl Group". And billboard also declares SNSD as "The World Greatest Girl Group". They are also known as "The Legend of Kpop" and "The Queen of Kpop". They have been together for almost 10 years. Before, the longest girl group are FinKL with 5 years. But Girls' Generation beat them with almost twice their time and are still present until now. Their new song, "Mr. Mr" manage to be the only AsiaN song that is include in "25 Best Song in 2014" in TIME Magazine. Their song are in the middle with Ariana Grande and Mariah Carey. Who else can be like them? They are known for their bonds. ...more
BEST of Best! This girls are just perfection! They can sing very well! They also dance on sync! Great personalities, great entertainers and as a group they are a family! They are girls generation and seriously Best girl Group in the world right now! SONE since the beginning! SNSD = Best of Best!
2
Destiny's Child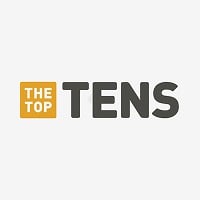 Destiny's Child was an American girl group whose final and best-known line-up comprised Beyoncé Knowles, Kelly Rowland, and Michelle Williams.
They have a variety of songs from meaninglessly catchy to very deep. For example "Check On It" is super catchy and just make you want to get up and dance! Yet, "Say My Name" is powerful. Their voices sound incredible together and they have awesome lyrics! "AUTOMOBILLS"
Like it is destiny's child come on people
Its a cool name every one of the girls are my favorites
! I vote this group, because they're really INCREDIBLE! And because one of them was my favorite girl BEYONCE. But ut's really cool group, and I like it very mych. I have all og their albums, and VERY MANY PHOTOS.
3
TLC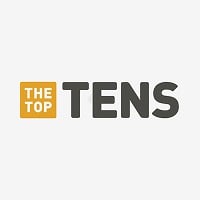 TLC is an American girl group whose original recording line-up consisted of Tionne "T-Boz" Watkins, Lisa "Left Eye" Lopes and Rozonda "Chilli" Thomas.
I love TLC because they are so original - and how can a Japanese band who may be famous in their own country be number one whilst the second biggest selling girl band is at number eleven! TLC have great songs as well - No Scrubs, Waterfalls and Unpretty! They are a blend of Hip-Hop and R&B so I don't know how they are this low!
I have so much love for TLC. The reason being is that they were unique with their sound, style and music but they were also relatable. The songs they make always had a message or story behind it whether was from their personal life or someone else's (e.g. Ain't 2 Proud 2 Beg, Waterfalls, No Scrubs, American Gold (from their latest self titled album in case you didn't know)). Whenever girl groups or sometimes artists are ask about who inspired them, TLC would be one of a few names that would always pop up regarding originality. These responses are not only from groups/artists in the US but also from other countries such as Japan, South Korea and the UK. From what they have achieved and overcome, TLC has been the blueprint which other groups after them take and follow. Despite the fact that Left Eye isn't here anymore, T-Boz and Chilli are keeping the legacy alive as well as her presence through their live performances. Though they released their final studio album last year, TLC are ...more
Ain't 2 Proud 2 Beg
Baby-Baby-Baby
What About Your Friends
Hat 2 the Back
Creep
Red Light Special
Waterfalls
Diggin' On You
No Scrubs
Unpretty
Love Them!
Left Eye shall Rest in Peace!
The Best Music!
4
4th Impact
4th impact voices harmonies and dance move are from heaven, they have been performing and competing on many places and they found their way to X Factor UK and blows everybody's minds, they have a really fast growing fan base and the fastest number of views of their first audition, with almost 42 million in only 6 months, they are great, love them.
4th Impact is a great girl band, probably the greatest to come out in this generation. They are equip with fantastic singing voices that produces outstanding harmonies. More than that they are fabulous dancers. They can own any song from any genre, be it Pop Music, Rhythm and Blues, Broadway or Gospel. They also have this unique appeal that attracts audiences from every generation from children to pensioners. This is because they have found the balance needed to be current and old school at the same time. More importantly they are masters of their craft. They arrange songs that best suits their style. They also do their own choreography to match the song arrangement. That makes for a great performances evrytime
They are real artists who can sing and dance. They own the stage whenever they perform and are good role models for the young generation. Plus all the other attributes that make them really awesome
Full package, these girls have voices and moves that are made from heaven. There harmonies is on point, they don't disappoint! They are unique in a sense that they are sisters and so there bond is unbreakable!
5
Spice Girls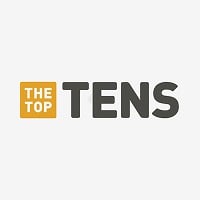 The Spice Girls were an English pop girl group formed in 1994. The group consists of Melanie Brown, Melanie Chisholm, Emma Bunton, Geri Halliwell, and Victoria Beckham, née Adams.
To the people who sort of bash the k-pop world:

Look, first of all the #1 is Mandarin NOT English so get your facts right.2nd of all you do not need to bash the k-pop world just state your opinion without bashing anyone 3rd of all there are many people who can ACTUALLY understand what they are saying and anyways they can also learn how to speak Korean with patience and practice, my first language was NOT English it was Tagalog and I managed to speak English quite fluently and I am also currently trying to learn French too. Many people don't just speak English, ya know.

Conclusion (sort of):

Don't get me wrong I love Spice Girls and their songs like Stop and Wannabe but other fandoms should stop bashing other fandoms, it's really annoying and just hurtful to the fandom itself. And anyways, people in Korea could be making fun of our music just cause they don't understand it. Advice:try to be considerate to other people's feelings when you bash THEIR ...more
I don't get why everyone is voting for kpop girl groups when most can can't even understand the damn language. Besides, this is for the best of all time, not just 21st century. Before there was SNSD or kpop in general, there was Spice girls, Destiny's child, etc.

English is the #1 most spoken language in the world, so almost everyone can actually understand what we're saying (And yes I know that there is some people out there who actually likes listening to languages they can't understand because it sounds awesome even though it can be a really stupid song if you know what they are saying).

Besides, Spice girls and Destiny's child were number #1 before we knew kpop even existed.

Yes I even like some kpop groups, but let's be real, can they create history around the world if people don't understand what the hell their saying (Unless obsessed fans try to learn Korean to know what they are saying).
SPICE GIRLS BROUGHT GIRL POWER ERA PHENOMENON! WE LOVE GERI HALLIWELL (GINGER), VICTORIA BECKHAM (POSH), EMMA BUNTON (BABY), MELANIE C (SPORTY) & MEL B (SCARY)! GIRL POWER FOREVER! SPICE GIRLS FOREVER!
Spice girls is the only group that created GIRL POWER!
6
Little Mix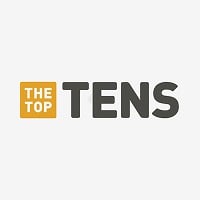 Little Mix are a British girl group formed in 2011, consisting of members Jade Thirlwall, Perrie Edwards, Leigh-Anne Pinnock, and Jesy Nelson.
Little Mix represent the absolute best of the four fundamental aspects of a girl group: vocals, quality, choreography, and chemistry. Each member has a uniquely strong voice and they all shine through. There is no lead singer, no matter what critics might argue, and that is evident in their songs. They are the embodiment of top-notch pop music. There is a song for every mood, every feeling, every event: Little Mix will literally take you everywhere. They'll have you wishing you had an ex to flip off to in "Shout Out To My Ex". Their performances are no less exemplary: their vocals are exactly as good, sometimes better than the studio version, and the synchronized choreography is just the cherry on top of the cake. They are not professionally trained dancers, but that does not take away from their energy and performance at all. They have the ability to empower an entire crowd. Lastly, their image is as clean and positive as can be. They serve as role models for young girls, and they ...more
Little Mix is (are? ) my role models. In all their songs, they don't use autotune, and when they sing live, they sound exactly like they did in the studio. Their performances are always on point, and these amazing and beautiful women stun everyone by singing and dancing simultaneously. Moreover, they are extremely kind and down-to-earth. They care about their mixers (like me! ) and definitely put effort into their songs. Every one of their songs has a meaningful message that really hits you in the heart. Through their music, they send you an overall message to find love but to especially love and accept your amazing weird self. Little Mix definitely deserves a lot more credit because they do their best, and it shows to all of the mixers.
I Hate Little Mix, They Look Like Drag Queens And They Just Can't Sing And They Wannabe Like Fifth Harmony
If you are girl and you don't like Little Mix you don't have a brain because they are amazing. I love them because for the lyrics but they are good dancers and singers. You can't compare them with BLACKPINK because they have more amazing voices and this is why Little Mix is the best band ever!
7
Fifth Harmony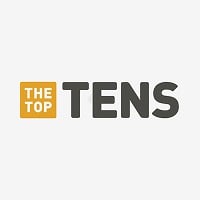 Fifth Harmony is an American girl group based in Miami, composed of Ally Brooke, Normani Kordei, Dinah Jane, Lauren Jauregui, and previously, Camila Cabello until her departure from the group on December 18, 2016. The group signed a joint record deal with Simon Cowell's label Syco Records and L.A.
They're absolutely stunning and all have different and unique voices. They're growing to be a big girl group and inspiring young people all around the world. We're very lucky to have them in our world and to be able to hear their music and see them change into beautiful artists. They should be in the top 10 and they deserve it. They care about our society, fans and the world, they want to change the world and at least impact it in a good way even if it's not everyone but they can be a big impact and inspired somebody in the world. They're so down to earth, loving, kind hearted, gorgeous and such a great model. They've started from The X Factor and they're still making it up to the top, one day they'll be the best and I know it. They're certainly the best especially in eyes. I love them and their voices and music will always be something amazing in my life, I'm so happy to be able to hear 7/27 and to share it with others around me. I can't wait for them to pursue their dreams and know ...more
Fifth Harmony represent everything required to truly make the best girl group ever: vocals, chemistry, choreography, lyrics, and videos. Each member has a beautiful voice and they shine through. There is no lead singer, all 5 girls get a chance to lead and shine songs. Camila, Lauren, Ally, Normani and Dinah all have what it takes to be considered perfection. They have lots of talent and they use it properly (unlike artists who waste their talent on trash), and they care about their fans. They have positive clean images and are the definition of positive role models for young girls and even guys. They are feminists and they support all races, genders, sexualities, weights, heights, etc etc. They are the embodiment of top-notch pop music. They are very good dancers and can sing while dancing. There's a reason why they are named Best Girl Group of the Decade. All of the reasons I listed above plus the beautiful messages in their songs. They even made an ENTIRE ALBUM about feminism and ...more
People say they sing about sex all the time. Which is not true, if you actually got their album and listen to their songs. Most of them are actually not about sex and send a good message. The POPULAR songs are yes, about sex. But that's because this is what people want. One of their singles is "write on me" Which is a beautiful song but it is not hitting the charts because that isn't what SOCIETY wants. Fifth harmony are beautiful, kind and caring girls. And they honestly deserve to be in #1
Fifth Harmony represent every aspect required to truly make the best girl group: vocals, quality, choreography, chemistry, lyrics, messages, videos, and images. They have superior vocals covering the entire spectrum- from Lauren's alto to Camila's soprano, all five girls have powerful voices and good enunciation. There is no lead singer. Each girl has a chance to shine in their songs, a chance to sing the chorus. They are the embodiment of top-notch pop music: they cover the entire emotional spectrum with meaningful lyrics that can empower ANYONE. The choreography is just spectacular, they can sing and dance at the same time. They do not lipsync or use playback. Their live versions sound almost exactly like the studio. And sure they can be sexual but they actually deserve huge one-ups for embracing their sexuality. If they want to be provocative, well then who are you to judge? At least their videos are artful, not pornographic. Lastly their images are positive and squeaky clean, they ...more
8
The Supremes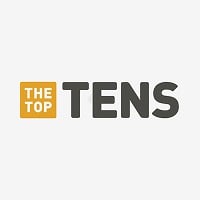 The Supremes were an American female singing group and the premier act of Motown Records during the 1960s.
The Supremes are the gold standard by which all groups have been measured since the 1960's and 70's. Their music is timeless.
5th Harmony higher than the Supremes. Let me go STAB MYSELF.
So agree the Jean Terrell years was one of the best - this girl can sang, not sing but sang!
The supremes and eighth place don't mix
9
The Saturdays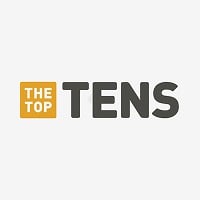 The Saturdays are a British girl group who had a massive number 1 single called "What About Us". The group's members are Una, Mollie, Rochelle, Frankie & Vanessa. They have released more than 20 singles and are one of the most popular girl bands on the planet.
The Saturdays are the best girl group because they are the entire package. They are all gorgeous and full of spunk and character. They are also talented as they can sing, dance, and write their own tunes. They are also credible, as two of them can even play their own instruments (Una and Mollie). Some of the B-sides they wrote (I Can't Wait, Not That Kinda Girl, So Stupid) in my opinion are actually better than some of the tracks that made their albums that weren't written by them. May we hear more from The Saturdays for years to come!
The 5 prettiest and most talented girls on earth! The Saturdays are my all time favourite girl group. They are such lovely and pleasant girls. They have achieved so much in the past 4 years and are still on top. No harm but compared to bands like one direction and little mix the Saturdays are crushing them all when it comes to musical talent and looks. This must be true because I'm a directioner too but in my opinion The Saturdays are a thousand times these guys
This is when team says take over! Over!
Frankie Mollie Una Vanessa Rochelle! Come on girls!
Love The Saturdays, Seen them live 4 times over 2011
I wish I could meet them, they seem so lovely!
10
Pussycat Dolls
I think that they are the best because even though they only made two albums they still considered one of the best of all time
I think that they are the best because even though they only made two albums they still considered one of the best of all time
They acommplished so much in so little time! 15 million albums and 40 million singles sold in just few years. Love them!
More like Nicole and some girls who dance
Needs to be Number 1
The Contenders
11
Girls Aloud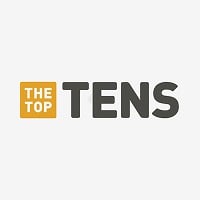 Girls Aloud was an English-Irish pop girl group, which was created through the ITV talent show Popstars: The Rivals in 2002. The group comprised singers Nadine Coyle, Cheryl Fernandez-Versini, Sarah Harding, Nicola Roberts and Kimberley Walsh.
How on earth are they below the Saturdays who are good but not special. Nadine is awesome. They have loads of talent and top ten singles. I know they have split but they will always be remembered.
Come on people. Girls Aloud are the best girl group ever and the deserve to be at the top of this chart.
+1They are the best girl group ever! Girls aloud are not only my cup of tea! There everybody's cup of tea! There first single Sound of the underground hit number 1 in the uk charts! Well Done!
How on earth are they below the Saturdays who are good but not special. Nadine is awesome. They have loads of talent and top ten singles. I know they have split but they will always be remembered.
Girls Aloud are my favorite group, and should be the number one girl band in the UK! I can't wait for them to (hopefully) reunite in 2012!
Come on people. Girls Aloud are the best girl group ever and the deserve to be at the top of this chart.
12
Atomic Kitten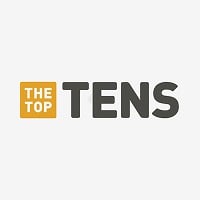 Atomic Kitten are an English pop girl group formed in Liverpool in 1998 whose current members are Liz McClarnon, Natasha Hamilton, and Kerry Katona.
They look so amazing! Love the talented ones!
princesses
13
Salt N' Pepa
Meet the real queens of rap cough cough nicki
Salt n' Pepa...wow..they were and still are the most powerful female rap group ever to demand respect especially in the beginning when rap was such a male dominatrix game...hands down for the queens from queen...
14
Sugababes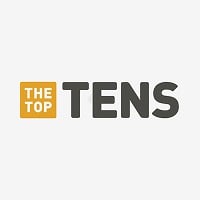 The Sugababes are an English girl group, formed in 1998 with founding members Siobhán Donaghy, Mutya Buena and Keisha Buchanan.
Even though over the years each of the original members left until the final album had three entirely different members, they were ironically more of a group and less of a product than most other girl groups. Ever since, girl groups and boy bands were seen as the ultimate product of pop industry, and often rightfully so: a bunch of attractive people who sing songs that were specifically written for them by a bunch of producers, have nice and easy listenable voices and don't show much personality. But the Sugababes were different. Not only did they write all their songs themselves, they actually stood for more aware lyrics and often even had a twist in there. They were feminist, sang that they could live a fulfilled life even without a man (Hole in the Head), they embraced their own "flaws" (Ugly) and even if they made more sexual aongs, it's always about how the guys have to make sure that THEY are pleased as women, not the other way around (Easy) - it always feels as if they are ...more
All of them can sing, their first albums are unique. They sing live better than on a studio record. No one can explain why, but just have this 'something special' thing.
Not a best girl group, too much generic pop but The blonde one is very special Lady.
SUGABABES ARE LEGENDS & yes so underrated.
15
Bananarama
They deserve to be higher in the list
They are so much better than the others.
There track record says it all.should be much much higher.there still going strong now
16
En Vogue
HOW THE HELL are the pussycat dolls, destiny's child, girls aloud and the sugababes in the top 10 and en vogue isn't. En Vogue can blow all these chicks' asses out of the water. Do your research people!
You can always tell who is singing in other groups not them Supremes Diana Ross Destiny child beyonce who sang lead on lies on don't go
En vogue-good songs, great harmonies, beautiful talented ladies. Enough said!
17
2NE1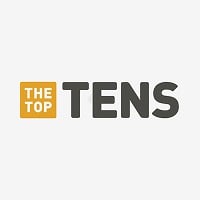 2NE1 was a South Korean girl group consisting of Bom, Dara, CL, and formerly Minzy. The group was formed by YG Entertainment in 2009.
They debuted only a few years ago but they have accomplish so much is such a short time. Not to mention that they sing mostly in Korean or Japanese but they are now been recognize all over the world. These four amazing girls don't need revealing clothes or controversial songs. Their vocals, dancing skills, live performances, stage presence and incredible songs speak for themselves.
2ne1 is th b e s t! Half the Korean girl groups on this list cannot speak English as good as 2ne1! I support all the other girl groups too, but I am a diehard 2ne1 fan! They have emergencies all the time because of their swagger explosions and their drop -dead gorgeous looks! Keep it up 2ne1 I will always be supporting you!
2ne1is the best It hurts that they gone few days but they bring back Fire and Scream di you miss 2ne1 yes! I don't care and can't nobody will bring down 2ne1 so GO away
2NE1 is sexy hottest group girl!
CL: the hottest among the 4
Minzy: the sexy cute...
Dara: the beautiful girl of all!
Bom: is my favorite the pretty sexy and cuttest girl!
18
The Runaways
The Runaways is so the best female band ever! Maybe they didn't last for too long, but "Cherry Bomb" and "I Love Playing With Fire" are my favorite songs! Vote for them!
Are you kidding me?! The Runaways should have a better place than 12! They started THIS for goodness sakes. THEY'RE THE FIRST!
They're better than the girl-power-pop that's up above them. I think that's all I really need to say. If you're not voting for them because you haven't heard them, go listen to "Cherry Bomb" on YouTube. I'm sure it'll change your opinion.
Come on all the rest wouldn't be their if not for them
19
Xscape
MY Little $ecret
20
tATu
Lifesavers I've heard them called. I know their unique music makes me happy, and their accents are adorable. Lena Katina is just about the sweetest Angel, trying to help children in Japan affected by the Tsunami.
t. A. T. you are an awesome group Lena and Yulia have beautiful voices and stand for the right causes they support homosexuality and equality they even posed as homosexuals for several years... doesn't hurt that their hot too.
They are so awesome. It's really cool that they are a couple. It's the first time I saw a lesbian couple just become so succesful in the music industry.
T.A.T.u best group in the world
21
SWV
Difenitly the best I kr
22 The Ronettes
23 Dixie Chicks
24
L7
L7 is an American punk rock band from Los Angeles, California, first active from 1985 to 2001 and reformed since 2014. Due to their sound and image, they are often associated with the grunge movement of the late 1980s and early 1990s,.
She's fast... She's lean... She's frrightening. They rock just as hard as any other band out there
25
TWICE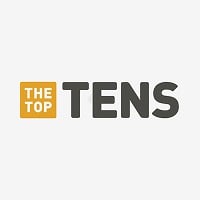 Twice is a South Korean girl group formed by JYP Entertainment through the 2015 reality show Sixteen.
All of TWICE's songs are so catchy! One of the most underrated groups on this list.
Best for me because there songs are hit
26
Martha and the Vandellas
Nowhere to run, Dancing in the Streets, Heatwave.
27 Total
28
F(x)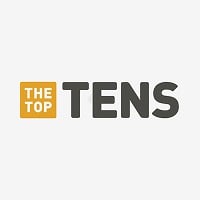 Best! Love you all! F(x) fighting!
F (x) is both musically and visually interesting! They are such an unique group with interesting and experimental musical style
F (x) is really talented, and probably one of the dorkiest groups ever. I love them so much.
They are the best. I love all of them.
29
The Go-Go's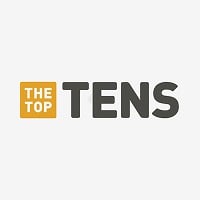 The Go-Go's are an American all-female rock band formed in Los Angeles in 1978. The Go-Go's rose to fame during the early 1980s as an all-female band that both wrote their own songs and played their own instruments, rising to the top of the Billboard album charts.
They do it all, and do it well! They sing their own songs while playing instruments, which separates them from the other all girl bands.
Fantastic band, should be much higher than recent all girl bands who basically just sing with no talent. These ladies have talent, play, write and sing. Iconic band!
Unlike the Supremes or Destiny's Child, The Go-Go's play their own instruments.
The ONLY respectable band on this list!
30
All Saints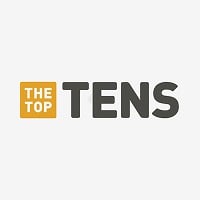 30 are you having a laugh? 4th impact are 2 and they didn't even win the x factor and who the hell are girl generation? Anyway these girls had 5 number 1's and the rest top 10's. Along with the Spice Girls All Saints were the pin ups of the late 90's and early 2000's. All songs were catchy to the point of if you are a fan or not you'd be singing along to all the tracks. 4 best-selling albums including Red Flag the newly released album. Its disgusting how low they have ranked like wow.
Pure Shoes is the hit, that make me addicted to All Saints
Lol just because you don't know Girls Generation doesn't mean no one else does.
31
The Shirelles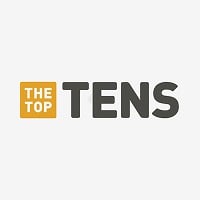 The Shirelles were an American girl group notable for their rhythm and blues, doo-wop and soul music and gaining popularity in the early 1960s.
32
Cimorelli
These girls are incredibly talented & deserve at least to be in the top 20. If top 10, that would be my dream come true - PLEASE VOTE FOR THESE GIRLS!
Cimorelli sisters have strong voices and their songs are too good!
They deserve to be at least as TOP 5!
I think the Cimfam should be included in this girl generation mann loll that's not fare for CIMORELLI they are the 2nd best band for me!
33
Sistar
An awesome girls group of South Korea, they perform with a sweet but sexy sound... With lovable and kissable looks that draws them to you eye every time.
Every member is unique and their dance practices are fun, beautiful, and sexy. Most members break out of Korea's beauty standards and are all very talented. GO TAN GODDESS HYORIN!
They are simply the best
An awesome girls group of South Korea, they perform with a sweet but sexy sound... With lovable and kissable looks that draws them to you eye every time.
+2Yah! Sistar is great.. no one can ever replace them! Such a unique voice (hyorin), melodic rapper (bora, ) great maknae and dancer (dasum), angelic singer (soyou)! SISTAR all the way! Impressive!
+4I love this band! SISTAR IS AMAZING! HYORIN VOCALS ARE OFF THE CHAIN! IF YOU HAVEN'T LISTENED TO HER SING DO IT! YOU WON'T REGRET IT!
34
The Bangles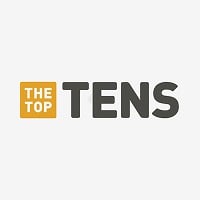 The Bangles are an American pop rock band that formed in Los Angeles in 1981, scoring several hit singles as that decade continued.
Right, an actual band that writes a portion of their own music, plays their own instruments, and does not depend on complex choreography. Not any higher than 15th, since I much prefer auto-tune and booty shaking in my music.
Great musicians and all members are excellent singers, they also wrote much of their own music. Most talented band in this list by far of not the most popular.
That the Bangles come in at #57 and not Number One shows the ludicrously of this list.
Their songs still get regular airplay in 2016.
35
Joan Jett and the Blackhearts
Absolutely the best
36
Kalafina
Great group!
They should definitely be higher! Just because you can't understand what they are singing (it's japanese) it doesn't mean it's not good~
I was surprised when I didn't find Kalafina here even though FictionJuction is here. I love both bands and they were both formed by Japanese composer Yuki Kajiura. FJ's and Kalafina's vocalists are technically the same (FJ= Wakana, Yuriko, Keiko and Kaori; Kalafina= Wakana, Keiko and Hikaru). Both groups are excellent and I recommend both. It kinda irks me that people won't accept that Japanese, Korean and Asian groups in general are as good as American or british groups. Who cares if we can't understand the language? There are tons of people who don't understand English in my school and they still like One Direction, so we might as well like music we don't understand. I couldn't care less about the lyrics sometimes. I mainly concentrate in the beauty of their voices and the music. That's why Kajiura invented Kajiura-go, a made up language she uses in a lot of her songs. It has no meaning but it's still beautiful.
THEY DESERVES SO MUCH BETTER! KALAFINA (WAKANA, KEIKO, HIKARU) IS EXTREMELY TALENTED SINGERS! Please vote for them!
37
The Three Degrees
Brilliant girl group.
38
M2M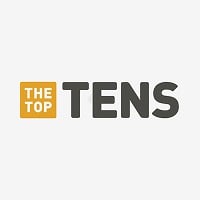 M2M was a Norwegian teen pop duo consisting of Marit Larsen and Marion Raven, both of which provided vocals, guitar, piano and songwriting. They released two albums, "Shades of Purple" and "The Big Room", in 2000 and 2002, respectively. Both albums received universal acclaim internationally ...read more.
39
Monrose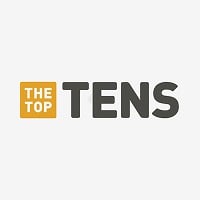 Monrose was a German girl group consisting of Mandy Capristo, Bahar Kizil and Senna Guemmour that was formed in the fifth season of the German edition of Popstars in 2006 and disbanded in 2011. ...read more.
40
Tic Tac Toe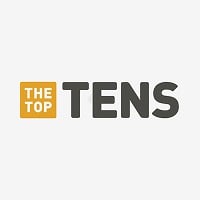 Tic Tac Toe was a German all-female hip hop group consisting of Jazzy (Marlene Tackenberg), Ricky (Ricarda Wältken) and Lee (Liane Wiegelmann) that formed in 1995 and was infrequently active until 2007 - during that time they disbanded twice, and had Sara Brahms replacing Ricky from 1999 to 2000. ...read more.
41
Wilson Phillips
I think, it would be lucky to have a girl group the next generation
42 Changing Faces
43
4Minute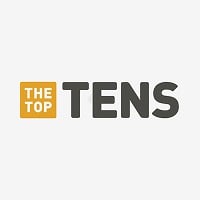 4Minute is a five-member South Korean girl group formed in 2009 by Cube Entertainment with music singles and albums released primarily in South Korea and Japan.
They Deserve more attention!
4minute has always been a very talented and upbeat group. They have been unique, groundbreaking, and overall very amazing. Unfortunately they have disbanded but many can agree that the reason they first became interested in kpop was from 4minute. They gained success singing in both Japanese and Korean, showing their impressive ability.
Ilke them ever... Esp.. Hyuna!
The best
44
AKB48
They are probably the best girl group ever! As someone mentioned, the key word is group. AKB48 is the famous group which is famous for its number of members and their importance to Japan. Although AKB48 has member changes so often, it still stands a high position in the world. Girls there are so excellent! Their songs are cheerful. The time with Atsuko Maeda( before 2013) is the best. They are growing every day which we can see.
They are arguably the most popular group in Japan of all time. Their sale's record have been surpassing Girl's Generation in both physical and digital sales by a large margin.
They got a bunch of LEGENDARY songs! Here's what I suggest: Dear My Teacher, Keibetsu Shiteita Aijou, Nageki No Figure, River, Beginner, Flying Get.
They're beautiful, each have unique personalities, which other girl groups don't have.
45
T-ARA
T-ara is the best girl group of all the time, be number 1 or no T-ara stay the best group... I love T-ara forever, T-ara Go Fighting
T ara is better than the above groups they should be number one
T-ara should be number 1.
Starting from their debut, all of their songs are hits.
46
Kara
Of all the girl groups I've seen in my life, KARA is easily the prettiest group of girls my eyes have ever laid upon. Each member have their own strengths in talent looks and personality. Not one member outshines the other really. Not only that, but they are all so down to Earth and close to one another and their humbled fans. They have the catchiest songs in Korean and Japanese with some English in both, and complimented with memorable dances. I can't get enough of them. I thank Kara for the amazing memories and wish them more success, which they deserve for years to come.
Love you even if you are classed 4. It's just a number but you deserve more attention and more love because I'm a fan of the other but I get tired of them after seeing them too much but not you at all. Just keep going.
They're are a wonderful girl group kara is a very great female group to listen to. A lots of beautiful vocals and songs out there
Kara is best group of girls singer of Asia so cute specials and simple beauty
47 The Sunshine Girls
48
The Pointer Sisters
Should be #1 or #2. Their voices are incredible--both together and Solo. Unbelievable harmonies and very strong leads. They covered many different types of music (Pop, Dance, R&B, Jazz, Country)--all extremely well done. And they sound great live -- as someone who has seen them 6 times can attest! Both critically and commercially successful (check out the multi Platinum Break Out from 1984). In my opinion, The Pointer Sisters just cannot be beat.
Hands down the mostly vocally talented and diverse female group ever. Their harmonies were incredible. They basically had 4 lead singers and had had gold and platinium hits with each sister singing lead. They could sing jazz, funk country pop or rock. You tube them Their rehersal videos are better than most of today's female vocalists,
Really? # 37? You're kidding me.
49 HAIM
50
No Angels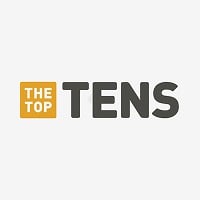 No Angels were an all-female pop band from Germany formed in 2000. The group consisted of band members Nadja Benaissa, Lucy Diakovska, Sandy Mölling, Vanessa Petruo, and Jessica Wahls.
PSearch List