Best Girls' Generation Members
The Top Ten
1
Im Yoona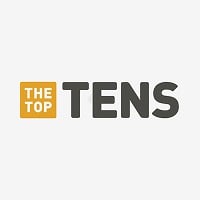 Im Yoona is a South Korean singer and actress. She is a member of South Korean girl group Girls' Generation and has participated in various television dramas such as You Are My Destiny, Cinderella Man, Love Rain, Prime Minister and I, and God of War, Zhao Yun.
Yoona, a giver of joy not only to SONEs but also to her 8 other beautiful sisters and her family, in and out of SM. Despite relentlessly heavy schedule, she never fails to work her hardest and give everything her all, and in the process bring smiles to the people surrounding her.
I'm very confused because I love Taeyeon too. Yoona, you can see that you're the best
What a perfect girl she is! She is gorgeous! In Macau, she had been hurt in her leg, but she insisted on performing. How can you dance when you get hurt in your leg?! She never say to us. If the staff didn't tell the us, it will be a secret! Love you, my girl!
Hey! She's Kyle Lai-Fatt's long lost twin daughter.
V 74 Comments
2
Taeyeon
Love Taengoo so much! SNSD make my life complete! Saranghaeyo!
The doriest leader of all Korean pop group. The well trained & powerful voice of all.
Taeyeon is the best for me. Why? Because, She has a very nice voice. I love her voice. That's why she's the idol of Baekhyun of Exo. :) She's beautiful. I Like her. But my bias is Sooyoung. But I vote for her for she is the best. Haha. :D - suhomarj0522
You are best singer in south Korea. In my eyes.
V 23 Comments
3
Seohyun
She's one of the multi-talented member (s) in the group. She can dance, sing, act (though she hasn't been in dramas yet but, I've seen it), also she has the BRAINS. There arn't many idols with brains like her now-a-days. She is also very pure and innocent, she's very elegant and gentle. She has ambitions and goals. She lives a healthy life-style and IS healthy unlike those boney idols. That's all I have to say... For now
Thumbs up! Seohyun is the MOST beautiful of them all. I totally agree if seohyun is the most beautiful of them. BEAUTY AND BRAIN. No offense
Seohyun is definitely the one and only angel in SNSD! She should even be the leader of all the songs SNSD have performed! While they were performing in the music videos, Seohyun really cought my eye! She was a star in every music video no matter what!
Only seohyun deserves to call beautiful in snsd cause she is natural beauty only lol
V 23 Comments
4
Jessica
She is so pretty and beautiful, I love Jessica! Her voice is really sweet, I like listening her songs and also she dances well. I will support her forever! Just follow her heart!
I only know a little English.. Jessica is an angel she's gorgeous... I like her in an effort.. She tried not to stop work... And I love SNSD... All member I'm Sone
Jessica Unnie is the best! She is as perfect just like I was dreamt! A talented singer, well known dancer, a very good actress, a super cute person, charming, she is sexy because of her abs and beautiful legs, and her Dazzling beauty that always shine as ever, a very good at speaking and pronouncing in her english, korean, japanese etc., so do you need more...she is the most SHINING, SHIMMERING, SPLENDID princess I ever seen! So I AM ONE OF HER BIGGEST FAN!
She is the most prettiest member. Her voice is also very good. She should get number 1. Sadly...she left snsd
V 21 Comments
5
Sooyoung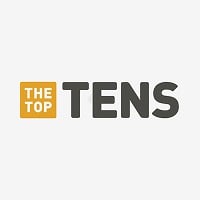 Choi Soo-young (born February 10, 1990), better known by the mononym Sooyoung, is a South Korean singer and actress. She was a part of the short-lived Korean-Japanese singing duo, Route θ, during 2002 in Japan. After returning to South Korea in 2004, Sooyoung eventually became a member of girl group ...read more.
She just like a angel! She can make you smile all day with her joke. She can make you cry by her sincerity! She has beautiful smile, beautiful look, beautiful legs. God bless you Sooyoung!
I'm crazy fan of SY, but I love her character more than her look
Sooyoung is the best forever after, she is perfect dancer, singer and the sexiest.. She is also the cutest and the prettiest, and the most elegant and adorable, She is everything, No one can beat her... Her attitudes is also nice and friendly
Sooyoung is very friendly to everyone. He is good and at least have anti fans. Saranghae!
She's the best istg
V 23 Comments
6
Tiffany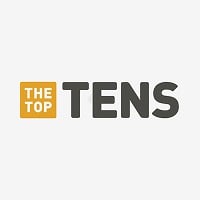 Stephanie Young Hwang, known professionally as Tiffany, Tiffany Hwang or Tiffany Young, is an American singer.
Sorry guys. I don't agree, that YoonA is the Best Girls' Generation Member. She can sing, but not well. If we have to choose the Best Member of Girls' Generation, we have to look at their talents. YoonA can act and dance and she's just beautiful, but that's not enough. I think Tiffany is the Best Girls' Generation Member because she has a beautiful voice and her eye smile kills everyone.. lol. She's pretty and friendly and she has good skill in dancing. That's my opinion. Please don't hate, thanks.
I love Girls' Generation. I like all the members. I admit that Taeyeon has the best voice in the group but my favorite is Tiffany. She has a great voice too and good skill in dancing. For me, she has more charm among the members and her eye smile is really killing me.
I love everything about her. Her eye smiles, her singing talent, her "mistakes" in choreography, her being dorky, her fluency in speaking in English. EVERYTHING ABOUT HER! WHATEVER IT TAKES, TIFFANY WILL FOREVER BE MY BIAS. Fighting!
No one can beat Tiffany and no can be girls generation
V 12 Comments
7
Yuri
Yuri is the essence of feminism in SNSD. She projects sexiness without effort, but could be very reserved and sometimes show shyness; also very matured as she speaks her mind frankly and bold. She has the magnetic charisma that could capture her audience/crowd (especially) when she dances, everybody would just get interested on whatever performances she present. She could be defined as incredible artist, a very talented person. (Proven on crowd's reaction on SNSD's concerts, with her solo performances. ) She is not only beauty and brain, but sporty person that knows how to have some fun. She simply enjoys every event in her life, very optimistic on what she do. May she always strong and healthy, physically, mentally, emotionally and spiritually.
Yuri is one of the most talented members in snsd, she is so sexy and beautiful. She is 2nd at dancing, and 5th at singing, I personally think that she is more talented than yoon, sun, so, no offense. Its just my personal opinion.
Yuri is the 2nd that true you know, whats happen to your heads?
I love her personality and she deserves the spotlight on her so that she can show how awesome can be, so that she can be on top Yoona is just taking over her!
V 15 Comments
8
Hyoyeon
She's talented, beautiful inside and out, funny, athletic, hardworking, nice---I just can't think of more words to describe how wonderful she is in one comment! To put it straight, she's almost perfect.
One of the most talented, not only in the artistic way and hse is a sweetheart, just beggining to show her light now, if it was in the beggining of the group she would slayed all other girls carrier
Best dancer, really talented in almost everything she does so she deserves the highest top after Taeyeon!
She is a strong woman, beautiful and different despite what people say, but she seems so fun and lovely
V 11 Comments
9
Kwon Yuri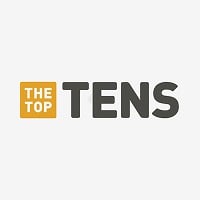 Kwon Yu-ri, better known by the mononym Yuri, is a South Korean singer and actress. She debuted as a member of girl group Girls' Generation in August 2007.
Please vote yuri she is the hottest girl in the girls generation
Come on she is the best and the hottest by far
10
Sunny
You can see that Sunny is close to her members because she always gives advice, and she's the only one you can see hanging out with all of them equally. Mostly, she tries to be the rock behind but does never want the spotlight, and I think that that is basic in a group.
She can be funny, serious, adorable, lovable, diligent and encouraging, she knows how to react to different situations and she uses that to support SNSD.
I don't know if there is a "key" member, but I can see that if someone knows where to be and when, it's her.
How can she be ninth? :O She is supposed to be first! Ever heard her singing? Dimwits! She is an awesome singer! :D I love her voice! :D :D :D :D :D :D :D :D :D
Sunny is vastly underrated. There are a lot of GG members who get to sound good because her vocals underneath complement theirs so seamlessly. The slightly tomboyish look is a bit of a relief and suggests spirit. And she does the best come-hither of the group! I would not be surprised if Sunny is the most truly fun of the group.
Sunny is so Kawaii, she's sweet and you always see her helping her friends and team-mates as well being adorable!
V 2 Comments
The Contenders
11
Lee Soon Kyu
Qute and I like his music
I simply ADORE her...She has such a beautiful voice and a really cute face..How can you guys not like her? She is such a sweetheart
12
Tiffany Hwang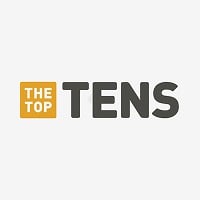 Stephanie Young Hwang, known professionally as Tiffany, Tiffany Hwang or Tiffany Young, is an American singer.
I love you oney
13
Seo Juhyun
Seo Juhyun was born on June 28th, 1991. Known professionally as Seohyun, she is the youngest member of Girls Generation, a South Korean girl group. She is also a part of its subgroup, TTS (TaeTiSeo) with fellow members Kim Tae-yeon (Taeyeon) and Stephanie Young Hwang (Tiffany).
14
Krystal Jung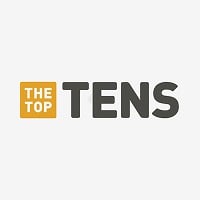 Chrystal Soo Jung, professionally known as Krystal, is an American singer and actress based in South Korea.
She should be in the group
KRYSTAL isn't IN THE GROUP, AND JESSICA ISN'T ANYMORE EITHER!
SHE isn't A MEMBER. she is the sister of jessica jung
15
Jessica Jung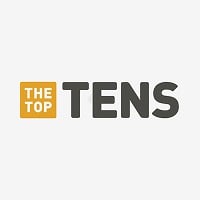 Jessica Sooyoun Jung was born on April 18, 1989. Known professionally as Jessica, she is an American singer, actress, and businesswoman currently based in South Korea. She is a former member of South Korean girl group Girls' Generation. In 2014, she established her apparel fashion brand, Blanc & Eclare. ...read more.
BAdd New Item
Related Lists
Most Friendly Girls' Generation Members
Sexiest In Girls' Generation Members
Most Perfect Girls' Generation Members
Girls' Generation Members With Most Beautiful Voice
List Stats
1,000 votes
15 listings
6 years, 316 days old

Top Remixes (11)

1. Im Yoona
2. Sunny
3. Sooyoung
N1mrod

1. Im Yoona
2. Taeyeon
3. Jessica
jesster3904

1. Im Yoona
2. Taeyeon
3. Hyoyeon
yoonhae4ever
View All 11
Error Reporting
See a factual error in these listings? Report it
here
.