Best Girls' Generation (SNSD) Songs
1
I Got a Boy

This song is brilliant! Really, a new revolution.. It sounds like 5 songs but each song is amazing... Really from cute to fierce to a a fast beat... This song is a master peas!
The song is a bit unpredictable.. It certaintly isn't for everyone, but however I just love it, it's so dynamic and as much as I love the Old GG this song is a departure from their usual music, but I LOVE IT. The beats, the chorus, everything is very catchy, probably my favorite part would have to be Sica's last part <3 I think it was a different experience. SOSHI FIGHTING
This so Amazing song
This song is the best by SNSD
2
Gee

Gee is awesome
i can't stop hear it and keep replay until I get tired

so addicting.
Amazing Voice and Girls' Generation is so kinddly in the mv!
I love Gee so much because Gee was the first song that I heard from SNSD this is the song that made me a SONE. I love the tone and the beats! It was so cute and sweet
I think Gee is the best GG song. Well, this song make their breakthrough. Without this song GG wouldn't be this famous this days.

Not only that, I think the choreography is cute. When I first saw the mv, I felt in love with GG.

In addition, Gee is the only mv for GG to hit more than 100 million. This prove than many SONE love this song and couldn't stop watching the mv.

Moreover, the lyrics is very catchy. Gee Gee Gee Gee Baby Baby Baby.
3
Into the New World
Their first song, their first start, their first to being top of the world.
In this classic debut, the girls were only 16to18yrs old, and yet they already showed amazing vocal talent and great choreo! One of the best kpop debuts for sure, Now we need a 2019 or at least a 2020 comeback from our girls!
This song marks the start of their journey to fame. This song was the song that captured many fans heart. Without this song, SNSD won't be as famous as they are.
Because this song are very very beautiful, look good and pretty
Like thiss!
4
Genie

Sowoneul marhaebwa. This song is the best. Very cute, very good. In this song, their voice are very amazing. Very awesome. They make everything to be best. But as for me genie is the best in their songs. I like another their songs but I like it the best. "Into the new world, " "Gee, The boys " are also good. But I will pick Genie forever. I love "Genie and SnSd". Fighting. PHEW! =-O
Good good good very good. I'm genie for you wish. Come on.
Genie is one of them songs that kpop noobs wont understand, but to kpop fans that have heard thousands of kpop songs, and who know more about snsd, well, in my case, I really grew to love this song mv.
Genie is the best song in the world. Genie is lovely. I love genie.
5
The Boys

A true kpop classic, an awesome live performance at madison square garden!
I love this song so much in this song yoona's voice is improving and they knowit that they bring the boys out.
This is my favorite song from snsd because in their stepings they have their own styles..
This song rocks. when I heard the chorus I fell for it
6
Run Devil Run
Run devil run really grew on me over the last few years, awesome song, this list needs to be updated with their newer songs such as (you think) holiday, all night, and lil touch, which are all fantastic songs and music videos! I'm still hoping for a 2019 or 2020 comeback.
I love how fierce and angry this is, such passion! Also, LOVE THE OUTFITS. My favorite song ever!
Honestly, a lot of SNSD songs are hit or miss for me... but this song is AWESOME.
My only idol in run devil run is sunny because she is beautiful cute and all my love for my idol name is sunny Lee I love you my idol
7
Mr. Mr.

A great introduction girls generation song for those new to kpop.
Mr. Mr. Is just awesome! I think it's even better than IGAB. What the hell is Mr. Mr. doing way down here? Maybe just because it was released just a few days ago.. I hope more people vote this song!
It's better than I GOT A BOY, and I really like the concept that SNSD gives, and the simple movement of their dance is quite memorable & easy to practice. 1 thing I can't resist is that Hyoyeon is becoming a new visual of this promotional picture.
This song is so catchy! It deserves to be in the Top 5! Taeyeon sounds amazing in this song.
8
Hoot (Korean Version)
This song has a catchy beat and its overall a great song from SNSD!
I like this song I vote
I love it just love it.
Prefer the live version to the music video...
9
Paparazzi
Paparazzi is an underrated snsd song, the mv is epic! And that chorus is awesome! Also has some solid choreo, one of their top tier mvs for sure.
This one should be the number 1 for sure
I like the dresses that you dressed is not favorite color what is your favorite color
Bad the girl generation...!
10
Kissing You

It's the song that got them on track to where they are today. And it's one of my favorites
Best snsd song ever!
Snsd is very cute in this song.
This song is super sweet and super cute.Dancing with lollipops
The Contenders
11
Karma Butterfly
I totally love this song.
Best song and best live performance hands down
Maybe the best song of their entire career!
A totally awesome song!
12
Catch Me If You Can

Catch me if you can is such an epic mv! The girls look amazing, and on the mv the awesome camera work really enhances the already fantastic choreo! This fanboy is wishing for a 2019 or 2020 comeback from the real kpop queens.
The girls are on a whole another level in this song. Damn, the choreography in this song gets me every time. This song literally made me a sone. Love their boldness of our girls in this song and the music is catchy too. I don't know why it's so down the list. It's a must watch by everyone
This should be the number 1
New song but awesome.
13
Oh!
This song has such an upbeat and cheerful mood. The girls show their cute side in this :3 It makes me want to go hang out or go to the mall. The energy it suddenly brings from nowhere is amazing.
Oh! Is different a like it so much the beat is so good..
They look the cutest cheer leaders. Those Pom-Poms make a perfect pair. They lyrics are so catchy and cute.I can't stop listening. Snsd fighting
They caught my attention with this song and music video.
14
Lion Heart

I love this!
Sunny stay with your tiger
Amazing come back with such a refreshing concept and can't ignore the fact that they look more beautiful. They are definitely the top idol girl group.
This song is very amazing and catchy especially Yuri - Aira_MSS_ShaLtair
15
Mr. Taxi (Japanese Version)
This should be number two!
We don't like your taste, we like hot songs, those songs we can feel the beat; follow the beat; falling love with the beat!
It is cool it should be on 2 place! Laugh out loud this song is good
Because there all pretty there
This song is always good to listen and dance.
16
You-aholic
In terms of coolness factor, this song ties with The Great Escape, but is catchier and more fun.
17
My Oh My
My oh my is wonderful song
The music video for this song is complete gold, also the English is perfect ❤
My o my is my 6 songs but my taeyoen is not so nice voice she is my idol in dancing love you Kim taeyeon
This music is so cool!
18
Time Machine
This song's just amazing! It's so sweet and melancholy at the same time and the MV -, it's just perfect! This shouldn't be the 18th song, come on!
I want the sort hair my idol is sunny Lee and taeyeon tiffany and Jessica and Yuri yoona and also sooyoung and seiyoun it hard to spell it love you hyoyeon
This is just beautiful. It makes me about to cry every time I listen to it.
Time Machine is an amazing song. Beautiful lyrics, beautiful beat and beautiful voices. ( ♥ )
19
Flower Power
Am I the only one who thinks this song is totally awesome!
the Chorus is JUST PERFECTION super catchy, well composed! And it actually has such amazing lyrics!
not mentioning that 50% of the song is actually in English!
EVERYBODY ARE A SPIDER PRETENDING TO BE A BUTTERFLY
A song with good lyrics about real world and people pretending to be beautiful to attract others with a nice beat to the song.
This is Great Song! I like the beat and their moves that's so AMAIZING!
Why this song goes to 21st
20 Chain Reaction
21
Dancing Queen

I love this song this song was going 2 realise in 2008 but it was shown in late 2015 because gee became the main song.
I really like dancing queen a lot it needs to get no 4 please vote
I like this song very much
My favourite
22
Beep Beep
This is one of favorite SNSD songs, because of their powerful voice and awesome costumes and they are just beautiful... To me this song is a number 2 in my book
The most amazing song I heard!
I love song and the dance and the dresses I love most it is the voice love you sunny lee
Must be around 5 seriously - justafrek15
23
Baby Baby

Love you girls generation hart hart hart
I LOVE THIS SONG BABY BABY BABY
24
All My Love Is for You

Nice harmony, I like tiffany in here
I love this song. It should be in the first place. ♥
My sexy idol is sunny but her smilebcomfots me with her beautiful eyes I love sunny lee
So beautiful...
25
Mr. Taxi

I love this chorus! It is some kind of interesting! And it is like a Japanese anime song when you get to the final!
I really love this song
This song made me a SNSD fan. great!
26
Wait a Minute

I don't know this song because I don't here in another days what is this love slow song or a fast song
I litterally adore Hyoyeons voice in this song! :) it's a bit upsetting that she doesn't have more lines :(
Best ist the best tifany
THIS SONG IS THE GREATEST I CANNOT
27
Lingua Franca
I love you sunny Lee and taeyeon and tiffany and Jessica and Yuri and other member of the girls generations thank you my idols hart hart hart
Its a nice song for me. I get so fun in thi song.
28
Complete

This should definitely be the best song of Girls' Generation. It is the simple communication between SNSD and SONEs.
This is such the most meaningful song among their songs for me ;-)
This is the most meaningful song to SNSD! It is just amazing
The only song who makes cry our nine angels
29
Romantic Street
I like jessica's last part in this song :D it's just so adorable. I love this song very much!
30
Let It Rain
This song is very beautiful and emotional.
31
Promise

I really love this song! Very recommended song
32
Galaxy Supernova
I love it go with the flow girls laugh out loud thanks to you all love girls keep love snsd and the girls generation every days
I love the song, the dance and their style. It's totally an awesome song
They are very beautiful with their colorful dresses.. Love it
This is the first video I saw and was completely in love with them
33
Twinkle
I love the 3 of them but 2 girls is my favorite forts is the leader names Kim taeyeon and second is tiffany like a couple name is tawny I love this3 girls love you macnaie
I love this song. And I love Tiffany
I love taeyeon. Cutie.
I think twinkle song is amazing I love Yuri
34
Girls' Generation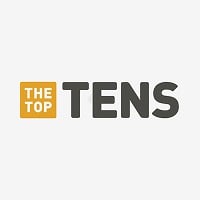 Girls' Generation, also known as SNSD, was formed in South Korea, in 2007. The current members are Taeyeon, Sunny, Tiffany, Hyoyeon, Yuri, Sooyoung, Yoona, and Seohyun. Jessica left in 2014. They are known as the second best selling girl group of all time, Korea's National Girl Group, and one of ...read more.
The Fun Song, a happy song, I LIKE THE SONG!
As well as the song having some great harmonies and high notes from Taeyeon/Sica, some of the facial expressions in this video make my day every time I watch it. Sarangahaeyo SNSD!
This song is amazing! Deserves to be in top 5
Love this song
35
You Think

I love listening to this. Last song syndrome! - Aira_MSS_ShaLtair
I like it to.I really like hyoyeon's rap
We love you Girls Generation..
I love this so much
36
Dear Mom
Whenever I hear this song I probably think of my mom. And I feel sad for tiffany who lost her mother at a very young age.
Dear mom is for our belovely mother. In this song, SNSD realized that they love their mother. I very love this song
I love Dear Mom,
This song is for all mom in the world - yoongknight
I love it.This is for all the moms
37
Bad Girl
The bad girl it so feeling my heat because I'm a skirt bad girl to but my only want is to be in my idol beside in there concert because the if the concert is started I want to go but is hard because I just stop be a bad girls this music's is my 5favorite song I ever head I love girls generation keep calm and love snsd love ya so much hart hart hart
One of my favorite snsd songs period.
I just love this song, I agree that it's very underrated. I love Hyoyeon's part and Taeyeon's voclas throughout!
Bad girl is awesome.
38
Trick

They should've promoted this song along with the boys. I'd love to see a live performance of this song :D
This is such a great song! I'm surprised it's way down here
But still, it's difficult to pick the very best songs in snsd because they have so many good ones
It like a chocolate love song
Happy song I like this
39
Divine
Love Tiffany, Taeyeon, and Jessica's voice in there!
It truly is a divine song. The final song of snsd before jessica left. jessica's high pitched 'We are always
One' line makes every sane person's heart ache when listening to it. jessica will always be a part of soshi in my heart
A beautiful ballad,the mv is pure sadness:((
Jessica will always in my heart
40
Party

The song is very catchy
This song is all about fun.Sand beaches and water (any type)
Their newest single (2015 summer comeback). It SCREAMS summer,it's über-fun and happy without being tacky or juvenile. I love it!
It should be nuber 1 this song is so catchy
41
How Great is Your Love

Are you kidding?! This is the best song ever! Jessica's voice is amazing in here. It should be in the first place of this list. Common people, vote on this song more. I mean, this is meaningful so, so amazing. I can repeat it over and over again
42
Tell Me Your Wish
I've listened to this song since 2010 and never get bored. This is definitely one of snsd's best song ever
My favorite song so far, the cutest inspirational song for me ever.
I love you my leader Kim taeyeon
43
Chocolate Love
I love this because all your voice is ferry Berry beautiful love you Hart Hart keep calm sunny love all fans who love you all most and keep smiling because you are so cute talented to me because you are my idol
Chocolate love is my most favourite song of snsd. This song is very sexy
Even though it's an advertisement song, it's still a brilliant song by the girls, and I really like the sexy but classy concept wih this one, especial with Sunny.
I love chocolate love because Jessica played the role of beauty
44
Star, Star, Star
So sad and beautiful. The emotion expressed is very moving and unique.
This song is placed so low...
45
Echo

Is loud song I want to sing all of an and your echo song love you
46 Etude
47
Seoul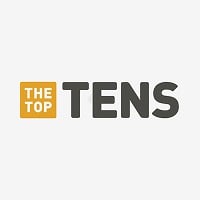 Seoul – officially the Seoul Special City – is the capital and largest metropolis of the Republic of Korea, forming the heart of the Seoul Capital Area, which includes the surrounding Incheon metropolis and Gyeonggi province, the world's 14th largest city and second largest metropolitan area.
La verdad, el ritmo es bueno.
48
Born to Be a Lady
Very touching song for all ladies
49
Stay Girls
This song is very great to hear it, you guys must hear this song, because this song has give me a bravely and be a real girl
Love the girls generation and love also taeyeon and keep calm when there is danger or fighting each other love you tiffany Yuri yoona of course my idol sunnny Lee
THIS IS SO GOOD TO HEAR AND THE SONG SAY BE STRONG GIRL OR STAY IN YOUR HAPPY MOMENTS AND WHEN YOU HAVE A PROBLEM ALWAYS HAPPY AND SMILE THINK WHAT IS YOUR HAPPIEST MOMENT
50
My Best Friend
All about friendship,love and happiness.
PSearch List