Best Girls Generation (SNSD) Songs
The Contenders: Page 2
21
Beep Beep
This is one of favorite SNSD songs, because of their powerful voice and awesome costumes and they are just beautiful... To me this song is a number 2 in my book
I love song and the dance and the dresses I love most it is the voice love you sunny lee
Hello hello moshi moshi ciao ciao baby baby#respect
Yoonsica
V 5 Comments
22
Flower Power
Am I the only one who thinks this song is totally awesome!
the Chorus is JUST PERFECTION super catchy, well composed! And it actually has such amazing lyrics!
not mentioning that 50% of the song is actually in English!
EVERYBODY ARE A SPIDER PRETENDING TO BE A BUTTERFLY
A song with good lyrics about real world and people pretending to be beautiful to attract others with a nice beat to the song.
This is Great Song! I like the beat and their moves that's so AMAIZING!
Why this song goes to 21st
V 4 Comments
23
Galaxy Supernova
I love it go with the flow girls laugh out loud thanks to you all love girls keep love snsd and the girls generation every days
I love the song, the dance and their style. It's totally an awesome song
They are very beautiful with their colorful dresses.. Love it
G.G galaxy supernova awesome...
V 1 Comment
24
You Think

I love listening to this. Last song syndrome! - Aira_MSS_ShaLtair
I like it to.I really like hyoyeon's rap
We love you Girls Generation..
I like this song..
V 3 Comments
25
Mr. Taxi

I love this chorus! It is some kind of interesting! And it is like a Japanese anime song when you get to the final!
V 2 Comments
26 Chain Reaction
27
Bad Girl
The bad girl it so feeling my heat because I'm a skirt bad girl to but my only want is to be in my idol beside in there concert because the if the concert is started I want to go but is hard because I just stop be a bad girls this music's is my 5favorite song I ever head I love girls generation keep calm and love snsd love ya so much hart hart hart
I just love this song, I agree that it's very underrated. I love Hyoyeon's part and Taeyeon's voclas throughout!
Most underrated SNSD song... Ever! Its surprising that many SNSD wannabe fans havnt even heard of this..
The MV is also done very well, specially the hopping dance during the hook, I mean a dance move where they are randomly looking at each other instead of the typical "face the camera" or "show your rear" to the camera Dance moves..
Its a masterpiece that deserves more attention, from the public and Sones alike
V 2 Comments
28
Romantic Street
I like jessica's last part in this song :D it's just so adorable. I love this song very much!
29
Girls' Generation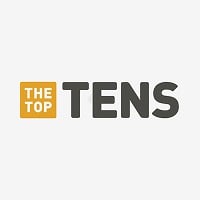 Girls' Generation, also known as SNSD, was formed in South Korea, in 2007. The current members are Taeyeon, Sunny, Tiffany, Hyoyeon, Yuri, Sooyoung, Yoona, and Seohyun. Jessica left in 2014. They are known as the second best selling girl group of all time, Korea's National Girl Group, and one of ...read more.
The Fun Song, a happy song, I LIKE THE SONG!
As well as the song having some great harmonies and high notes from Taeyeon/Sica, some of the facial expressions in this video make my day every time I watch it. Sarangahaeyo SNSD!
This song is amazing! Deserves to be in top 5
Love this song
V 2 Comments
30
Let It Rain

This song is very beautiful and emotional.
31
Wait a Minute

I don't know this song because I don't here in another days what is this love slow song or a fast song
I litterally adore Hyoyeons voice in this song! :) it's a bit upsetting that she doesn't have more lines :(
Fany and hyo killed this one! It's one of my most played soshi songs!
V 2 Comments
32
Lingua Franca
I love you sunny Lee and taeyeon and tiffany and Jessica and Yuri and other member of the girls generations thank you my idols hart hart hart
Its a nice song for me. I get so fun in thi song.
33
Divine
It truly is a divine song. The final song of snsd before jessica left. jessica's high pitched 'We are always
One' line makes every sane person's heart ache when listening to it. jessica will always be a part of soshi in my heart
V 3 Comments
34
Catch Me If You Can

The girls are on a whole another level in this song. Damn, the choreography in this song gets me every time. This song literally made me a sone. Love their boldness of our girls in this song and the music is catchy too. I don't know why it's so down the list. It's a must watch by everyone
This should be the number 1
New song but awesome.
Excuse me? Why is this number 36? Maybe my music taste is like this but damn y'all this made me a SONE and I love catchy beats that's why CATCH ME IF YOU CAN
V 6 Comments
35
Dear Mom
Whenever I hear this song I probably think of my mom. And I feel sad for tiffany who lost her mother at a very young age.
Dear mom is for our belovely mother. In this song, SNSD realized that they love their mother. I very love this song
V 3 Comments
36 Etude
37
Party

Their newest single (2015 summer comeback). It SCREAMS summer,it's über-fun and happy without being tacky or juvenile. I love it!
V 3 Comments
38
Promise

I really love this song! Very recommended song
39
Visual Dreams

Musically, it's one of the most interesting songs from their entire discography, with the fun electro-pop sound and catchy, infectious feel. This is also one of the most interesting GG concepts--the cute androids/robots in love, with adorable choreography.
I like the dance songs love you girls
Such a catchy song, unfortunately only 36th, one of my favourites which I feel should at least be above 25. Oh and Sunny is amazing ;___;
V 1 Comment
40
Sunflower

I don't know exactly about this song meaning but, I think get a lot of fun in this song
PSearch List
Recommended Lists
Related Lists

Best Girls' Generation (SNSD) Mini-Albums
Most Popular Girls' Generation Members In the Philippines

Best Boys Like Girls Songs

Best Girls' Generation Members
List Stats
2,000 votes
134 listings
6 years, 35 days old

Top Remixes (21)

1. Gee
2. Hoot (Korean Version)
3. Into the New World
Ana501

1. I Got a Boy
2. The Boys
3. Genie
Ikshaa

1. I Got a Boy
2. Run Devil Run
3. Lingua Franca
SparklyTwinTrooper
View All 21
Posts
Error Reporting
See a factual error in these listings? Report it
here
.