Top 10 Best Girls Names
The Contenders: Page 21
401
Joanne
Joanne is a cool name. I wish it was my middle name.
402 Althea
403
Abbi
This is my name and I think it has an unusual spelling for Abbie/Abbey/Abby
V 1 Comment
404
Betty
My name...I go back and forth on whether or not I should just change it.
Betty is ghetto
405 Ashlyn
406
Reyna
I love this name and I am SHOCKED it's not higher
V 1 Comment
407
Jordyn
I love this name it's my name.
408
Keira
That s my name in real life actually
409
Connie
That's my name and I love it well my real name is constance
I love this name as well it is mine please vote I love it
Cute fab amazing vote now
I love this name (not just because it's my name) when I was little I thought Connie was a bad name because its wasn't popular. But now I realise it's cute and it actually means stars. People in my class- even my BFFs.. Say I have the worst name ever. I will never believe them because it is a nice name which can always be alive since the 80s. Why isn't this in the top ten?
410
Marina
This is my name too I love it! So unique and you'll never find a name like it
I love the name Marina and it's my name
412
Ruth
My middle name and I hate it. Its actually my great grandmas name and my moms middle name as well. So boring and old ladyish. - Lucretia
I know someone with this name but no offense she's kinda ugly just saying
It's my name and I love it
Dawww, such a cute name! - Organ
V 1 Comment
413 Mya
414
Gwendolyn
Yay I love this name it's so long and really pretty
Like it? Er... Not?
415
Camille
I love this name well it is mine I get think it is so pretty
V 1 Comment
416
Selene
You people out there, you just named your daughter moon. Selene is Latin for moon. While luna is Greek for moon. Or Italian.
V 2 Comments
417
Daria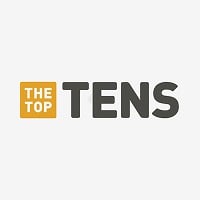 Daria is an American animated television series created by Glenn Eichler and Susie Lewis Lynn for MTV.
You're standing on my neck!
418
Jillian
A truly beautiful and amazing girl.
LOVE THIS NAME. Please make #1!
I named my daughter Jillian in 2004, and I have no regrets. She is a tough chick and doesn't let anybody mess or disrespect her. I have always called her Jill, though she insists on being called Jillian. Her middle name is Rita after my mom.
This is my name, I love it so much😊. I means 'child of the gods', specifically Jove
420 Juliette
PSearch List
Recommended Lists