Naya Rivera (Santana Lopez)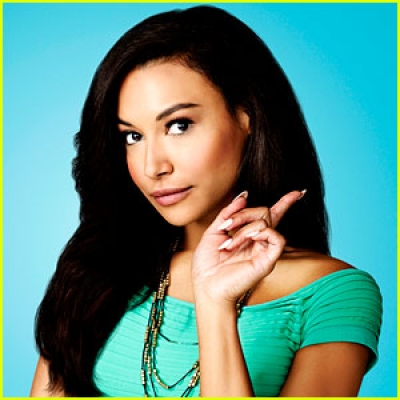 Uploaded by oldfashionedmickeymousecol1995
Info
Naya Rivera Dorsey is an American actress and singer, known for playing Santana Lopez on Fox's musical comedy-drama television series Glee.
Comments
Top
Popular
Newest
Naya has a really natural talent to sing and perform. She has a totally versatile voice. All the genres suits her great. She can do rock (river deep mountain high), r&b (valerie), ballad (songbird), pop (we found love), musicals (west side story), jazz (santa baby) and whatever she wants to do. She has a huge vocal range: she shines because of his low and deep voice, but his high notes are incredible and astonishing... Furthermore, she's one of the sexiest women alive, and his voice makes me provoke an eargasm
Amber and Lea have amazing voices no doubt. On a technical scale and pure talent alone they would top my list. However, I love the tone of Naya's voice and I usually find myself listening to her songs from the show. Amber and Lea's singing styles just aren't my cup of tea. If I had to pick any Glee cast member I would buy a solo album based off voice alone it would be Naya.

However, all Naya/Lea and Naya/Amber duets are welcome because it think they sound so good together.
although I don't like the character of santana, but her voice is really really amazing! the quality of her voice is improving in every single that she had. start listening to "like a virgin", and then "river deep mountain high", "valerie", "songbird", and "back to black", you'll understand what I mean! I love "valerie" the most, and I hope she'll get more and more solos.
Naya Rivera is the most underrated singer in Glee. Just because she doesn't sing the big musical numbers such as on my own or I will always love you does not mean she isn't an amazing singer and performer. She sings the most memorable songs for me in Glee. Every time she sings a song I thank the writers because her voice is fabulous and it's one less song to Mercedes warbling Jones.
She's perfect, her voice is simple breathtaking, it's soulful, beautiful filled with emotion, her voice is deeper than most of the other singers, it's raspy and sexy, unlike the rest who have voices higher than heaven and sound whiny as hell! I love naya's voice, it's simply fantastic, and her beauty is so radiant, what man can resist her? A truly amazing woman who's hot as hell
Naya Rivera can sing just about anything. Lea Michelle is great but she is only best when it comes to Broadway. Naya has just about the same range as the rest of the singers. Just listen to Problem, Nutbush City Limits, or her rendition to Don't Rain On My Parade. She can sing theatrical, R&B, Pop, and even music in Spanish. Something, Lea nor the other singers can do.
I love her voice, for me it has a different tone to it than Lea's but it's still nice and every time she performs I can feel her emotion. Her character has so much depth and complexity that makes her one of my favourite characters on the show. She has good control over her voice and I personally prefer to listen to her over Lea or Amber
Naya can sing a wider range of genres than Rachel or Amber. She killed on Adele and Amy Winehouse, ruled it with Love You Like a Love Song and Nutbush City and came out of left field to slay Don't Rain on My Parade (who knew?!?! ) They are all fabulous singers, but we got a lot more variety from Naya which made Santana a deeper character.
AMAZING. WONDERFUL. BEAUTIFUL. STUNNING. BREATHTAKING.
So many words to describe how amazing naya is vocals are they make you feel every single word she sings and the way she performs them is just stunning and you can tell she never drop character while she is on screen while I notice quite a few others going OFC.
And her facial expression and her acting get better with every chance she is given its simply fascinating watching Santana develop on screen.
I am a huge gleek and love every single one of theme even the ones that make me want to punch the screen sometimes but if I had to choose naya would be my Favorite
Santana's voice has a nice kick to it... She is my favorite character by far! I'm glad that she is starting to get more solo's and that they are starting to pick just the right songs that suit Santana's voice and personality perfectly! Santana definitely should be one of the lead singers in the glee club!
Naya sings sexy. Her raspiness is just rights and when you listen to her you are just blown away. She has a very unique tone in her voice and the Glee music people really know what songs suit both her upper and lower voice. She is also one of the few female singers that has a versatile voice, can sing many different genres of music. I agree she may not be as perfect as Lea but her voice is amazing and deserves every song she has. Valerie was her best solo in Season 2.
Naya can sing the greatest range of types of songs (as opposed to Lea mostly doing Broadway and ballads or Amber's powerhouse songs). Neither of them could have pulled of Valerie, Mine and Nutbush City as well as Santana did (and come out of left field with Don't Rain on My Parade - WOW! )
It's so hard to choose between Naya, Lea, and Amber! They're easily the top 3, and Glee is very lucky to have each of them. They're all incredibly talented, and while I recognize that the other two surpass her vocally, I think I have to give the edge to Naya for the unique, sultry tone to her voice.
I love her personality and she is my favorite character! She also sings really well and she has made really good songs. I love river deep mountain high. I hope she will get to sing more. I also love her mash up rumor has it/someone like you.
Naya was completely jipped in the first season! She should have totally had more solos that she did. But when the writers finally realized her as an incredible singer MAN! I can't think of one song that isn't simply amazing if Naya is in it!
I love Naya's voice, she can be sad, sexy, happy, in love and still be believable... Lea, on the other hand, sometimes is just too much. Naya is the only reason I still watch the show.
She is one of my favourite people. Her voice is so amazing. I Think she is brilliant at singing all of the songs. I love all of the songs that she has sung but the best one is "The Boy is mine" With Santana (Naya) and Mercedes (Amber)
She is very talented and uses her voice to express unsaid feelings into her character. Plus, she has a sassy edge to her performance which can be either blatantly obvious or she can appear more timid and fragile. To express both of these contrasting emotions makes me favour her a little!
I love her voice, she has such a soft voice and I'm so glad that she finally had the chance to shine. She was barely getting solos in Season 1 but after Season 2 she really showed the world what she can do! Probably the only person that can sing Amy Winehouse's songs so good.
Naya is has the sexiest voice I've ever heard. I love her so much. I know lea is a great singer but I prefer naya. She's special & looks awesome but I love all of them
Naya's voice gives me the chills the moment she opens her mouth. Lea is amazing and has great emotion but Naya has that too PLUS the ridiculously powerful voice. She can do a ballad and kill at a rock song. Wish I had her talent.
I am crazy about her voice. Actually I love everyway of her. She has a different type of voice. It think she can express the feeling of songs. That's why I like her voice so much. I hope we will see her in Glee all the next episodes...
Her voice has personality. It's not that typical pretty voice aka Lea Michele and it's not that huge vocal gymnastic voice aka Amber Reilley but it's a voice that truly sings from the heart. She does not need to add force to her voice in fact she does not. Alone it's the strongest voice to date ever on this show. Record producers look for artists like Naya!
Naya Rivera is an absolutely amazing singer. I could listen to her voice all day. It is versatile, lending itself to a wide range of music styles and Naya sings with such emotion.
I am a huge fan of Glee and think that all of them are very talented but Naya is special. She is a beautiful actress, talented dancer and a gifted singer.
She's the best singer in glee club because it's hard to find a voice like her voice. It's stable, powerful, and unique. And the more you hear it, the more you fall in love with it.