Top 10 Best Glee Actors and Actresses
The Top Ten
Chris Colfer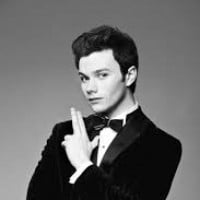 He's my idol, my friends think I'm crazy, but his voice is amazing, and he's got the talent! He proves that it doesn't ' matter what other people think! You're amazing! Love Chris! I would write more but it would take up the whole page! We love you Chris!
Chris should be number one. He is my idol, and he is wonderful. He is amazing and talented. I would say more but this review would be an entire book long. :) LOVE CHRIS!
Oh please! 2nd? Please Lea Michele/ Rachel Barry is just a spotlight hogger. In Glee, Everyone know or should know Chris/Kurt is the very best.
I LOVE HIM. He is so adorable & such a great actor. Also Kurt is the best character in glee.
Darren Criss

Darren Everett Criss is an American actor, singer, and songwriter. One of the founding members and co-owners of StarKid Productions, a musical theater company based in Chicago, Criss first garnered attention playing the lead role of Harry Potter in StarKid's musical production of A Very Potter Musical. ...read more.
He has far and away, the best voice on the show! His tone, versatility and phrasing are unmatched. He is the best actor on the show as well! I don't see any other glee star, with an Emmy, Golden Globe, SAG, and Critic's Choice Award. Jane Lynch is the only one who come's close (as she has 3 of the four). How Darren ended up at number four, I will never know!
How is he number 12. He's a phenomenal singer and actor and is a PURE star.
How is he twelfth?
I love him so much he is so funny amaxing ly talented so hot and can play 17 instruments and I could go on for dayss
Lea Michele

Lea Michele Sarfati is an American actress, singer and author. She began her career as a child actress on Broadway, appearing in productions of Les Misérables, Ragtime, Fiddler on the Roof, and Spring Awakening.
Lea Michele is Such and AWESOME singer. The best one in all of glee. She is also very pretty and has the pipes! Lea Michele is AWESOME
She is the best singer ever and the only actress that has an incredible voice and acting talent. You don't find that easily.
Lea Michele is the best
Just amazing!
Great singer, dancer and actress
Overall just a brilliant joy to watch
I can really relate when she is acting
Dianna Agron

Dianna Elise Agron is an American actress, singer, and dancer. In 2006, Agron made her television debut as Jessica Grant on CSI: NY. From 2006 to 2007, Agron had recurring roles on Veronica Mars as Jenny Budosh, and Heroes as Debbie Marshall.
Because of DIANNA AGRON our QUINN FABRAY is an ICON---her showcasing the different levels of her singing voice, her amazing dancing skills and her awesome portrayal of Quinn's character! I love the songs she performed and how much it suits her angelic voice and her character. I also love how classy and poised she dances, and I love how she delivers her lines, her facial expressions and her acting skills, all in all. THANKFULLY, IT WAS DIANNA AGRON WHO PORTRAYED HER. She nailed it. She made Quinn unforgettable. I hope she will someday get in a good movie and win an award for being a great actress that she is. She deserves it.
Dianna is my idol. I really hated her character at first but seeing how she matured throughout the series made me change my perspective of not only Quinn but Dianna as well. She can truly act and sing, she has a good fashion style (never wears anything inappropriate) and she's just a good role model even for young girls.
Dianna is so incredibly beautiful. Her character Quinn broke my heart.
Dianna Agron, when I hear that name I think about a woman who can REALLY inspire children and REALLY can bring a character to life.
And yes her eyebrow raise, awesome.
Her acting is wonderful, and every time she's becoming better.
Her voice is like an angel who tells a story
Naya Rivera

Naya Rivera Dorsey is an American actress and singer, known for playing Santana Lopez on Fox's musical comedy-drama television series Glee.
Naya is a true performer. She is a pure talent and her voice has so, so much emotion. She can bring a character to life with an amazing and interesting way. And plus, she has so many talents. She can act, she can sing, she can dance. She really inspires me.
She is so beautiful and she can dance, sing, act, model, she can do so many things with the same passion. Santana Lopez is one of the most interesting characters in television and I'm sure she has inspired a lot of people.
She is my fave from GLEE, I love Santana, she is so funny, beautiful and charismatic as a performer/cheerleader.
She is so beautiful and I adore her voice. She can sing anything from jazz to pop and she is awesome in everything.
Amber Riley

she's awesome! Rachel is a good singer but I think Mercedes is the best!
Jane Lynch

Jane Marie Lynch is an American actress, singer, and comedian. She is best known as Sue Sylvester on Glee.
Jane Lynch does a great job acting the character of Sue Sylvester. Sue (though a very good character) isn't one of my top favorites, but I think that Jane Lynch is one of the best actors/actresses and really knows how to get into her role and make the show very entertaining.
Sue sylvester the best coach EVER
Mark Salling

Mark Wayne Salling was an American actor and musician. He was known for his role as Noah "Puck" Puckerman on the television series Glee.
In defense..
We don't know much and if it was true. It wasn't even on international news like outside the states T.V. or was it on television in the states probably was but wasn't on itv news or BBC news strange indeed if he did it.
He shouldn't have committed suicide.
Kevin McHale

He is a shinning star. Always a pleasure watching him perform.
Chord Overstreet
He's very talented and very attractive
The Contenders
Charice

Jake Zyrus (born Charmaine Clarice Relucio Pempengco, formerly known by the mononym Charice), is a Filipino singer who rose to popularity through YouTube. He is a transgender man.
Just amazing actress and singer. She should become regular.
Awesome pipes she has.
Cory Monteith

Cory Allan Michael Monteith was a Canadian actor and musician, known for his role as Finn Hudson on the Fox television series Glee. He died in 2013 of a drug overdose.
I Loved Finn Huddson I wish He didn't Die R.I.P Cory Monteith your still in our hearts
He is my favourite, even he isn't here any longer. But I know he Plays the drums in heaven now and stays away from drugs
He was my idol. Rest in peace.
RIP Cory, we all miss you!
Matthew Morrison
Heather Morris

Heather Morris is a true entertainer. She is an INCREDIBLE dancer, she is an AMAZING actress and a REMARKALBE singer. She's the only GLEE member that can make everyone laugh. It doesn't matter if you are a gleek or not, when you hear what Brittany says, you laugh. Personally, she's one of the biggest talents I've ever seen in my lifetime (believe me, I've seen a whole bunch of them). She is always pretty and stunning, and adorable. Her character as Brittany is a lovable character and her romance with Santana is the best romance of GLEE. She should have been on #1. She is definitely a star and an awesome role model.
So understated, it takes a lot of courage taking up a character like Brittany. But when you see her dance, specially in that episode where Brittany was the guest star, you see her true potential. Maybe not as vocally superior as the other stars, but boy Brittany can bring the house down!
She is a true star. She is so beautiful and now she is a mum, gosh I can't believe it. She will always be "that daffy cheerleader" for us. I wish her the best for her and her wonderful baby. Have a great life Heather.
She is really talented, attractive, sweet and funny. She can sing, dance and she can even beatbox! She is good at pretty much everything she does. She rules. Love her and Britt<3..
Jenna Ushkowitz
Melissa Benoist

Melissa Marie Benoist is an American actress and singer. She is known for her portrayal of the title character in the CBS/CW superhero drama series Supergirl.
So incredible. Glee would still be on if they kept her
Awesome voice and truly beautiful!
Jonathan Groff
Grant Gustin

Damian McGinty
Demi Lovato

Demetria Devonne "Demi" Lovato is an American singer, songwriter and actress. After appearing on the children's television series Barney & Friends as a child, she received her breakthrough role as Mitchie Torres in the Disney Channel television film Camp Rock and its sequel Camp Rock 2: The Final Jam. ...read more.
Harry Shum Jr.

Jacob Artist
BAdd New Item