Top Ten Best Gorillaz Songs
jbar62
The Contenders: Page 2
21
Sound Check (Gravity)

What?! Why is it here? It should be higher in the ranking. One of my favourite Gorillaz songs!
One of the best songs by Gorillaz
One of the best of trip-hop.
Deserves a higher rating... :/
V 1 Comment
22
New Genious (Brother)
This song is one of the most unique ones out of any other Gorillaz song I've heard. The rhythm just sounds so different. - Mcgillacuddy
Fantastic bass to this song - one of my personal favourites, although there are just so many to choose from!
23
Demon Days

There is no contest. Perfect ending to Damon Albarns masterpiece in a Gorilla costume. He manages to combine all the conceptual elements of the album into this one last epic song leaving the audience in euphoria of hope that despite all the ugliness the world has to offer for future generations there is still hope...

When in need of inspirational bliss hit play on "Don't get lost in heaven" and let you lead you into "Demon Days".

P. S the live version from Manchester is something that sticks.
This is one of my all time favorite gorillaz songs.
24
Rockit

This song is really catchy, gloomy but catchy. The way Damon singing the song sounded like something out a popular horror film. The part when the gargoyle sang "Rockit" reminds of Daft Punk. This song is pure genius.
Personally, I think this song is underrated. The music video is a little weird, but the song as a whole has a nice feel to it.
25
Slow Country

This song is so good it's crazy. This would be top 10 for sure if it was song quality wise but in terms of popularity it would probably be right where it is now.
This song has so much feeling to it. It is by far the greatest gorillaz song.
Makes me forget the cares of this world and lets me slip into myself
V 1 Comment
26
Doncamatic

Daley's voice mixes so smoothly with the upbeat bumpy beat. It's an amazing, calm pop song.
Great song! It sounds better every time I listen to it. One of the best Gorillaz songs.
27
Last Living Souls

Beat so catchy that Drake sampled the beginning in Hotline Bling. It's a relaxing song that has a great middle section. All around the best!
28
Plastic Beach

There is something about this song that makes me want to cry, laugh and jump at the same time.. It takes control of your body and your mind.
Awesome song the remembers me to Smoke weed every day
Feel Good Inc. is good but this should be at least 10!
Come on guys... And the remixes of gorillaz songs are sometimes better than the original. :P
Lol I don't know its pretty good
V 1 Comment
29
Broken

This is a very beautiful song and is one of the more somber moments from Plastic Beach and Gorillaz in general.
Real deep, the lyrics float out into space...
30
Rock the House

In my opinion, it's very catchy and I find myself singing it sometimes during school, and people ask me what song it is and I just say "Well, don't just check out the song, check out Gorillaz! "
Del the homosapien astonishes me again with his incredible lyricism in this catchy song and even better video.
I just can't believe. This song has so low rating
Why is this song so low
V 2 Comments
31
Amarillo

Many Gorillaz fans discount "The Fall, " Gorillaz most recent album, entirely. Maybe it's because the record was recorded on an iPad, or because it is composed of mostly experimental techno beats instead of whole, refined songs like other Gorillaz albums. But if you have not heard Amarillo, you are missing out. This track goes to deeper places in my "lonely soul" than I ever thought one song could. It's blips and pops roll as Albarn's vocals glide right through, delivering The Fall's best overall song. I honestly think that this track deserves a place among Gorillaz more recognized hits.
My GOD, why is this 36?! This is one of my favourite songs of all time! From the experimental album "The Fall". If you haven't heard it then please just go listen to it.
Easily the best Gorillaz song ever to hit us. How did this only place at 34?
WHAT? HOW IS THIS NOT IN THE TOP TEN? BEST SONG ON THE FALL
V 1 Comment
32
To Binge

I can listen to this song all day long. It reminds me of a sweet time in my life and this song never lets me forget it.
Gorillaz doesn't make love songs, but this is a great exception. Truly a touching and beautiful song about dying loved masked with drugs and alcohol. If you haven't heard it before, do it now. It has Little Dragon in it too. How can it be so low?...
This song is just the most sweet and melancholic song in the whole album, along with Melancholy Hill. Both Damon Albarn and Little Dragon's singer, Yukimi Nagano, sing with so much feeling... Just love this song.
Such a beautiful song
V 4 Comments
33
Stop the Dams

Such a great song that should've been on Demon Days right after... Demon Days. I suppose the " Cling Clang " guy kinda caused this ranking. But, the song wouldn't be the same or nearly as good without it.
Easily worthy of top 20 if not top 10, one of the greatest gorillaz songs
Progressive, melancholic, underrated for sure, continuation of Hong Kong!
Makes me happy when I'm lonely.
V 4 Comments
34
Glitter Freeze

I don't think this is their best song (Feel Good, Inc. And Dirty HArry for me, probably) But I think it should be much higher up than 48! It has such an awesome background-thing with the synthesizer. Every time I listen, my feet are tapping and my head is nodding. This song makes me move! :P
Why is this song now being mentioned? Plastic Beach was a marvelous album with a very versatile sound comparing to their early work. I enjoy driving to this as well
35
Bill Murray

36
Detroit

37
Latin Simone (Que Pasa Contigo)

The English version is very, very underrated.
38
All Alone

Seriously? Some of these songs, I get why they aren't #1, and I am not saying All Alone is the best song, but 32? 32! Definitely part of the top 10, if not top 5!
I love the beat in this, and the rap is amazing. It always managess to get stuck inside of my head all of the time. Listening to it rite now.
This should be in the top 15 at least
39
Don't Get Lost in Heaven

Why this is not number one I have no idea
This song awesome!
40
People

People is one of my favorite Gorillaz songs!
PSearch List
Recommended Lists
Related Lists
Best Songs Off the Gorillaz's Self-Titled Album
Best Songs Off the Gorillaz's Demon Days Album
Best Songs Off the Gorillaz's The Fall Album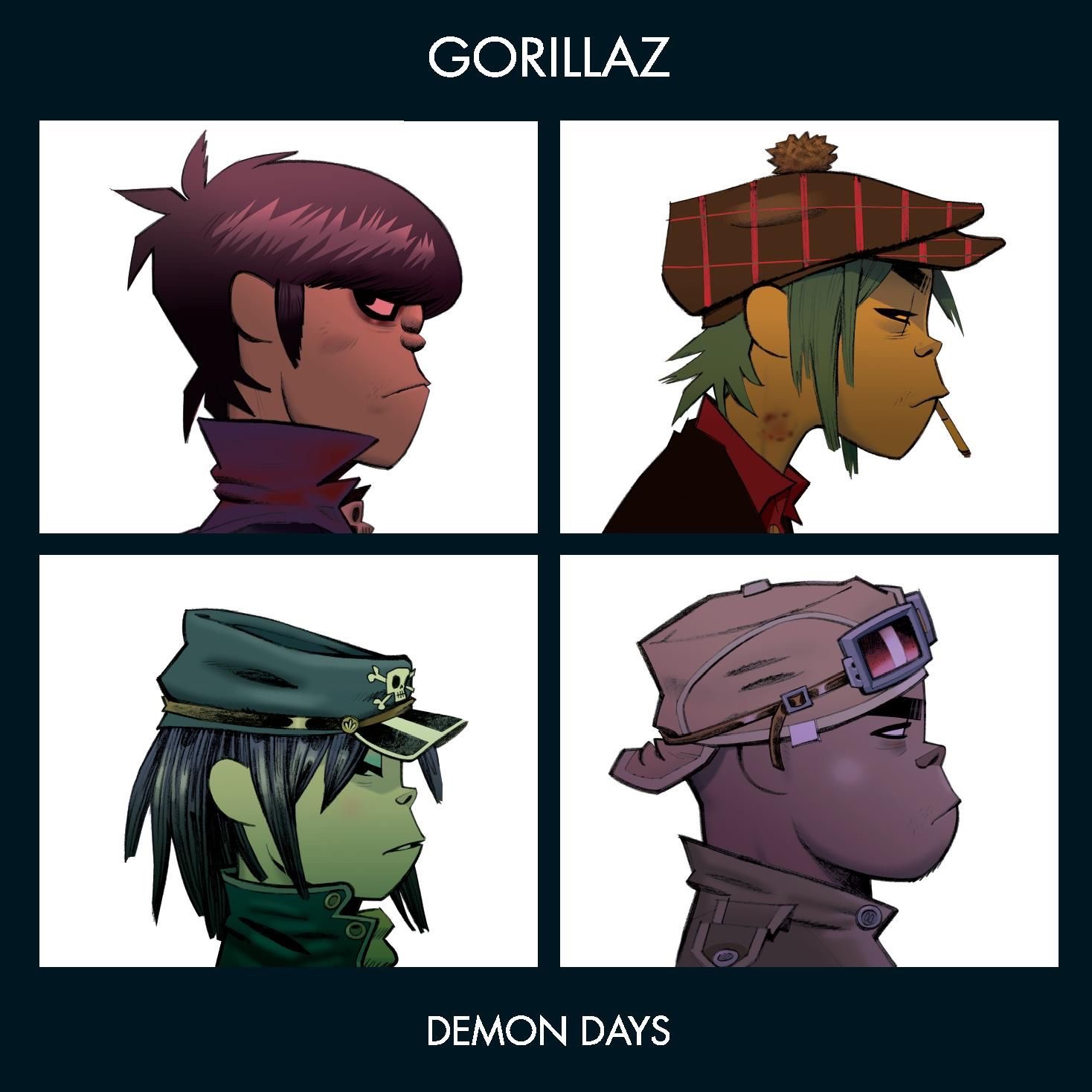 Top 10 Gorillaz Songs That Should Be a Single

Best Songs Off the Gorillaz's Plastic Beach Album
List StatsUpdated 28 Feb 2017
4,000 votes
74 listings
7 years, 214 days old

Top Remixes (40)

1. Feel Good Inc.
2. On Melancholy Hill
3. Clint Eastwood
Zanderich

1. Kids with Guns
2. Clint Eastwood
3. Feel Good Inc.
13mattrock

1. Clint Eastwood
2. Feel Good Inc.
3. Dare
whatspace432
View All 40
Posts
Error Reporting
See a factual error in these listings? Report it
here
.