Top Ten Best Goth Rock Bands
The Contenders: Page 3
41 The House of Usher
42
Poisonblack
Poisonblack is awesome period. Doesn't matter who the singer is. JP or Ville. I have to mention Him The 69 Eyes & Lacrimas Profundere all should be in the top 5 other bands I really like are Paradise Lost The Rasmus 45 Grave The Damned. Everyone is entitled to there own opinion. This is just mine. Goth Rock Punk Metal Period it's all good. I can't believe my ears with hip hop it's just down right terrible.
V 2 Comments
43
Dreadful Shadows
Although not part of the original goth scene, these guys have the essence of proper gothic music, sadly no longer a band, but up there with clan of xymox cruxshadows and spawned bands like tenebre, terminal choice & lucyfire dreadful ARE goth, unlike the symphonic rock bands that claim to be goth
44
Swans
I wish I was at home listening to Swans :(
45
Red Lorry Yellow Lorry
They never achieved much success, but they definitely had the gothic sound down, it's disgusting to see them so low on this list.
V 1 Comment
46
45 Grave
Need to be higher.
One of the most darkly rockgoth I have heard...Christian death is my absolute favorite and these guys belong right next to Rozz
47
The Faces of Sarah
I had the opportunity to support Nick and the boys of The Faces of Sarah on a few occasions and it was always a delight and a pleasure to watch them play and hear Nick sing... The Faces of Sarah should be higher up the list...
Nicks voice takes Goth to a new level. Fatalistic warning is purely sublime
This band is phenomenal, so different from the rest and the vocalist is just mind blowing
Best rock for me singer is fantastic Nick Schultz.
V 4 Comments
48
Divided Lives
Now this was a band! Pure energy live and the goth tones coming through via the recorded material. Just listen to Give Me Tomorrow and Infected to see what I mean. FYI.. The band were around in the 80's and 90's playing with the likes of Salvation, Every New Dead Ghost etc.
A great band with a driving bass similar to early New Model Army but then with Gothic tones over the top. Twilight years would be my favourite track.
So amazing! The singer Gavin is so talented!
Agree with the comments made, seen these in a quite a few gigs, both as a support group & headlining - always a good night. Would be great if they did release a best of album, save me a ticket for the come back tour!

Will have to dig out the old photo albums, I'm sure I have photos somewhere - hehehe had a crush on Gavin for ages... "blush"
V 2 Comments
49
Nico
The Marble Index (1969), it may not be 100% gothic, but songes like "Evening of Light" and "Roses in the Snow" are gothic in my opinion, so I think she deserves some if of the credit...
50
Black Widow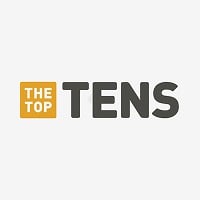 Seriously? that pic? LOL
51
The Last Dance
Top stuff! The Last Dance are amazing and deserve to be much higher on this list. Then again I'm sure this list is merely the sum of its parts and whatever the people who fell across this page felt the urge to write about, nominate or upvote.
52
Charon
One of the best with their smashing guitars, epic solos, and vocals that are just really addictive, this band is a true discovery in goth music
Their albums the dying day lights and downhearted are just amazing
'Deep Water' is an awesome and haunting song. 'Rain', 'Gray', 'Ride on Tears, ' and basically most of the album 'Songs For Sinners. '
V 2 Comments
53 Icon & the Black Roses
54
The Birthday Massacre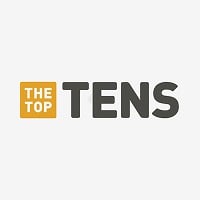 The Birthday Massacre is a Canadian dark wave and synth rock band currently consisting of Chibi (vocals), Rainbow (guitar), Falcore (guitar), Owen (keyboard), Rhim (drums) and Nate Manor (bass), that formed in 1999 (even though the 2016 demo collection "Imagica" dates some tracks back at 1998). ...read more.
Awesome band. If you haven't heard them yet you are missing out! They are Goth Electronica. The lead singer Chiba's voice will haunt you deep into your soul! If you like them also try Bella Lune
Being Canadian, music wise I have been rather disappointed, and wondering what our country has come down to (Justin Bieber, Nickelback) but when I discovered them my faith had been restored.
They are WAY more goth than Evanescence!
MUST BE HIGHER ON THE LIST!
V 4 Comments
55 To/Die/For
56 For My Pain
57
Sense of Destiny
Look at YouTube; some excellent sounds
Listen to Closer
58
Sentenced
Sentenced is a true black rose of black roses, Sentenced is a band that you'll never find again, it showed you true lifes fears nd the pain of living nd staying alive with out the 1 you care 4, whats the point of living if you don't have the 1 thing you love most, to bad this band broke up

59
The Rasmus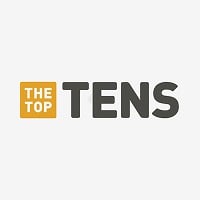 The Rasmus are a Finnish rock band that formed in 1994 in Helsinki while the band members were still in upper comprehensive school.
I wont call them Goth but immortal, dead promised, dancer in the dark and the whole hide from the sun album does show hints of it..
they are really good with Immortal
- OblivianRuler
I absolutely love The Rasmus and Hide from the Sun is a dark and mysterious album plus Lauri Ylönen is so cute
60
Sirenia
Just listen to "The Mind Maelstrom"
V 1 Comment
PSearch List
Recommended Lists
Related Lists

Best Goth Rock Singers, Bands and Groups

Top 10 Traditional Goth Rock Bands

Best Rock Bands of All Time

Best Japanese Rock Bands
List Stats
5,000 votes
217 listings
8 years, 337 days old

Top Remixes (19)

1. HIM
2. The Sisters of Mercy
3. Fields of the Nephilim
AliEkriem

1. Siouxsie & The Banshees
2. Joy Division
3. The Cure
ziggy

1. Bauhaus
2. Fields of the Nephilim
3. Siouxsie & The Banshees
Aenel
View All 19
Posts
Cuboid
visitor
Error Reporting
See a factual error in these listings? Report it
here
.