Top Ten Best Goth Rock Bands
The Contenders: Page 5
81 Deine Lakaien
82
Blutengel
The best of the modern bands though they have been around pretty long. Heavy vampire influence, but the sounds is definitely more traditional gothic. There new single is very very Sisters of Mercy, Peter Murphy, impressive. Like the Sisters spirit is with it in sound.
Awesome love your music
My favorite band! Cybergothic for sure.
Blutengel are truly wonderful. Goth for the 21st Century. Brilliant vocals, wonderful lyrics and catchy tunes. Just wish tgey would tour UK.
V 1 Comment
83
New Years Day
Hell yes. Their part of the newer generation of gothic metal along with Motionless In White. Despite whatever genre you want to put them in, they're a great band.
The band should be number 1. Ashley is a really cool chick.
The band is pretty good. some of there stuff feels like punk, while others feel like a horror film piece. love them
84
Clan of Xymox
This band should be in the top 10s. It has very good songs with great production quality. Pretty much every song has some deep and dark feeling to it (especially songs like Craving, and Cry In The Wind). This band does not deserve to be this low.
CoX here? Must be a joke! With their many albums and 30 years of history, it is THE BAND number 1 in this ranking!
Definitely the best on this list and should be in the top 10 in my opinion.
I agree should be in top 10 love the music
V 2 Comments
85
Eva O
The song One in a million I agree is ONE of her best, but I like Are You Ready To Die better. I was listening to her song Children of the light, I still think the other one better. But hey, that's my opinion not yours so...
Ever O should be at the top. She is the Queen of Goth.
86
Chorus of Souls
Goth goddess Post-L.A. screamster Jill Sparks gives us Whirling Dervishes, Seaside Man and Ritual, and many others. The band Tool formed in her living room.
87
Yousei Teikoku
Incredible Japanese gothic band! You have to listen to this band, especially their song, "Gothic Lolita Agitator, " the awesomest song ever! They did the openings/endings for various animes, like Mirai Nikki, Seikon No Qwasar, etc. I listen to this band every day, and so should you.
88
The March Violets
These guys are the real thing!
Awesome original post-punk with new vigour and a surfeit of great modern 21st century tunes to bolster their first wave credentials! Goth at its finest!
89
The Legendary Pink Dots
Fantastic and unique band. Insanely prolific. I think for a time their singer was releasing 3 albums a year. And they're still going.
90 Closterkeller
91
Leaves Eyes
The title saying best gothic rock bands then why the hack Leaves Eyes on 85.. And Evanescence on top... Seriously! Laugh out loud
Leaves eyes is the most beautiful ballade forever!
92
Gothminister
One of the few good goth bands! Should be at least in the top ten! Songs like Post ludium, wish, march of the dead, Dusk till dawn. All of these are execellent songs, yet gothminister hardly gets any recognition!
V 1 Comment
93
The Danse Society
Surprised anyone remembers this band. Gives me hope that actual bonafide old school goth is still relevant and hasn't been usurped by the uninformed mall goth brigade so intent on calling their scene "goth". I'm all for anyone to embrace their inner and outer darkness. Thing is, kids, what you have created? Its not goth. It in no way shape or form is an extension or even a derivation of what was originally goth. And goth itself is a crappy word none of us original 80s kids liked anyway, we hated it. Maybe you can have the term after all, ha ha! Take it!
Because they are goth. And were able to create influential masterpieces and such an atmosphere. They were like no other band of the genre. Really, they contributed to it a lot and simply deserve to be in the top 10 at least.
A much admired unique band with their own style and persona
94 Ocico
95
We Are the Fallen
I love this band. Not particularly gothic, but they still are classed as gothic metal.
If Evanescence are at no. 1, We Are The Fallen should be at least top 20! Carly's voice is absolutely amazing!
Songs to check out are: Bury Me Alive, St. John, Without You, Tear The World Down, I Am Only One.
96
Motionless in White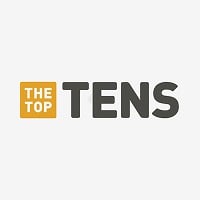 Motionless in White, often abbreviated MIW, is an American metalcore band from Scranton, Pennsylvania.
I love the song the devil's night.
97
Murderdolls
Amazing band, nowhere, my dark place alone, summertime suicide all are great songs
V 1 Comment
98
Xmal Deutschland
Incubus Succubus was one of the best song of my goth times.
99
Zeistencroix
I love them it's my new favorite band
V 1 Comment
100
Aeon Sable
Aeon sable produce some of the most amazingly beautiful dark new music in Europe today! Goth isn't dead, it's just singing a different song. Highly recommended!
Top third wave gothic rock made in Germany!
PSearch List
Recommended Lists
Related Lists

Best Goth Rock Singers, Bands and Groups

Top 10 Traditional Goth Rock Bands

Best Rock Bands of All Time

Best Japanese Rock Bands
List Stats
6,000 votes
217 listings
9 years, 30 days old

Top Remixes (19)

1. HIM
2. The Sisters of Mercy
3. Fields of the Nephilim
AliEkriem

1. Siouxsie & The Banshees
2. Joy Division
3. The Cure
ziggy

1. The Cure
2. Bauhaus
3. Evanescence
DynastiNoble
View All 19
Posts
Cuboid
visitor
Error Reporting
See a factual error in these listings? Report it
here
.