Best Grindcore Bands
AvAtArA
Hatred, frustration, political intolerance, and medical terminology are what Grindcore is all about.
The Top Ten
1
Napalm Death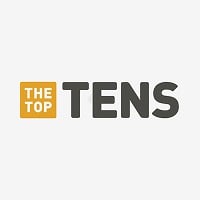 Napalm Death are a British grindcore/death metal band formed in Meriden, West Midlands, England, in 1981. While none of its original members remain in the group, the lineup of vocalist Mark "Barney" Greenway, bassist Shane Embury, guitarist Mitch Harris and drummer Danny Herrera has remained consistent ...read more.
Best grindcore band ever...
Most intense live band I've ever seen! - ThatStrangeKid42
Bill Steer of Carcass was apart of this
Absolutely the best no contest.
V 2 Comments
2
Carcass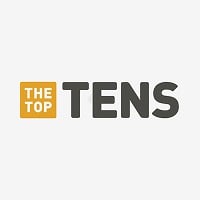 Carcass are a British extreme metal band from Liverpool, who formed in 1985 and disbanded in 1995. A reformation was enacted in 2007 without one of its original members, drummer Ken Owen, due to health reasons.
I like carcass and their first two albums are grindcore but everything afterwards is melodic death metal
Grindcore at its best. The angry vocals, Steer's brilliance on guitar. Why on earth is carcass so underrated?
Listen to Reek of Putrefaction and you will know what is the definition of Grindcore. - Nord666
Snort the corpse...
Get high on the rot...
Orgasmic rush...
Turns your brains to pus...
V 4 Comments
3
Cattle Decapitation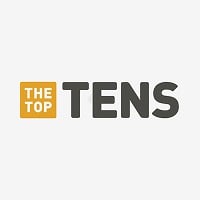 Cattle Decapitation is an American Deathgrind band from San Diego, California formed in 1996. Cattle Decapitation's songs protest the mistreatment and consumption of animals, the abuse of the environment and touch subjects such as misanthropy and genocide of the human race. Much of their music is based ...read more.
One of the best out there. There vocalist Travis Ryan can do pretty much anything and they have amazing technical instrumentalists.
One of the greatest bands eve, the intensity and the vocals just everything is brilliant
Cattle Decapitation is most certainly one of my favorites.
great band
V 5 Comments
4
Pig Destroyer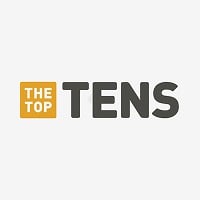 Pig Destroyer is an American grindcore band formed in 1997 in Alexandria, Virginia. The band was formed by vocalist J. R. Hayes, guitarist Scott Hull, and drummer John Evans, later replaced by Brian Harvey.
This is the first grindcore band I really got into. Prowler in The Yard is a superb album and the others do not disappoint. Any grindcore fan should look into this bands work. Also Brutal Truth should be ranked higher. At least in the top 10.
This band is great for their genre, but one thing I noticed is on their Prowler in the Yard album the song Starbelly that has parts that sound a lot like the Melvin's song Boris (which was made way before starbelly). You might think I'm being unjust since the Melvins and Pig Destroyer sound nothing alike, but if you listen to the middle of the song starbelly and then listen to boris then you'll notice that they sound almost exactly alike. I'm beginning to wonder if Pig Destroyer stole the part from boris (if they did, that would be bad because bands should be original and not rip off other artists. If they did it but asked first, then it would be okay. If they didn't, then it wouldn't matter.)
Prowler In The Yard is a record that proved Grindcore as a genre which can tell a twisted, engaging story while still maintaining musical brutality and unrelenting energy.
Everyone is talking about Prowler in the Yard (amazing album), but let's not forget about Terrifyer which is just as good, if not better in some cases in my opinion - cjWriter1997
V 4 Comments
5
Terrorizer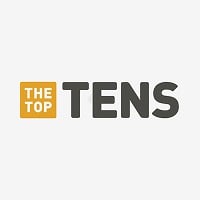 Terrorizer is an American grindcore band formed in 1986 in Los Angeles, California. After disbanding, its members gained recognition by playing in influential extreme metal bands.
Aggression, speed, rage, heaviness that what is Grindcore and that is all about Terrorizer. World Downfall is the greatest Grindcore record ever made.
Should be at the runner-up just below Napalm Death.
I love this band
Should be under Napalm Death.
Awesome band and the
commando is king
6
The Berzerker
Amazing band. Every grind fan should listen to their self-titled debut and Dissimulate! - AvAtArA
Such a funny band but very crazy and intense.
7
Nails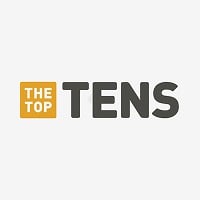 Nails is an American powerviolence band formed in 2009 in Oxnard, California. The band has achieved a cult fanbase and is very well received by fans of grindcore and death metal. Nails is currently signed to Nuclear Blast.
8
Repulsion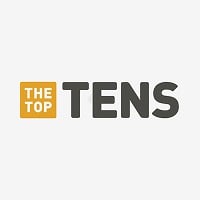 9
Brutal Truth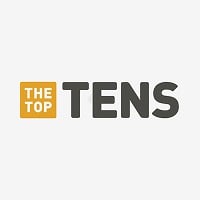 Brutal Truth was an American grindcore band from Rochester, New York, formed by ex-Anthrax, Nuclear Assault, and Stormtroopers of Death bass guitarist Dan Lilker in 1990. The group disbanded in 1999, but reformed in 2006 and continued to release music until 2014.
For me is in the top 3 grindcore bands Napalm Death and Carcass are top 2 but after them I would put Brutal Truth
Extreme conditions rules! Enough said.
Brutal truth is death metal not grindcore
V 2 Comments
10
Anaal Nathrakh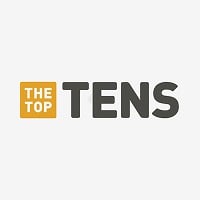 This is black metal
Great band though
One of the most unique Grindcore bands ever. Mix a nice dose of Black Metal (which I usually dislike) and Industrial into their Grindcore mix which creates a crushing yet hooky sound with dangerous grooves and haunting melodies. They should at least be in the Top 5.

1 - Napalm Death
2 - Cattle Decapitation
3 - Pig Destroyer
4 - Anaal Nathrakh

Carcass, as much as they completely rule, generally sounds more straight up Death/Melodeath to me.
The Contenders
11
Insect Warfare
Gold from texas
12
Aborted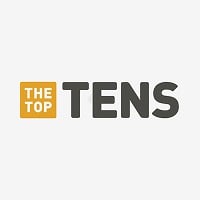 Aborted is great they are amazing expecially the Extirpation Agenda
V 1 Comment
13
Brujeria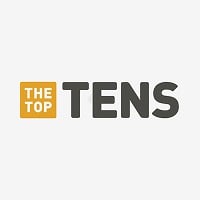 Brujeria is a Mexican-American extreme metal band formed in Los Angeles, California in 1989. Their name comes from the Spanish word for "witchcraft".
One of the underrated ones. These masked Mexican musicians really know how to rock
14
Anal C***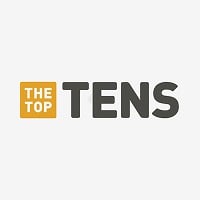 Anal C*** was an American grindcore band founded by vocalist Seth Putnam in 1988. The band is known for their highly offensive lyrics which included themes of misogyny, homophobia, racism, Nazism, antisemitism, and schadenfreude (ridicule of the unfortunate). Their music has been received negatively ...read more.
They are the most creative grindcore band without a doubt
Way better than napalm death, these guys have pure talent! - bigmike137
I went back in time and voted for Hitler is easily the greatest lyrical achievement since anything by GG Allin
Best grindcore band no doubt love them, seth was awesome and funny, R.I.P seth putnam and AxCx
V 5 Comments
15
Rotten Sound
Rotten Sound should at least be in the top ten.
They can bring great riffs, great bass guitar, great solos, great voice an still being one of the heavyes bands of all time. Albums like "Cursed" and EPs like "Napalm", or "Consume to Contaminate" are some of the best grindcore works of all time.
16
Nasum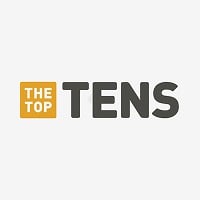 Nasum was a grindcore band from Örebro, Sweden formed in 1992. The band released four studio albums, developed into "one of that country's premier metal acts" and disbanded after the December 2004 tsunami killed the band's frontman, Mieszko Talarczyk.
Best band that plays Grindcore.
17
Cephalic Carnage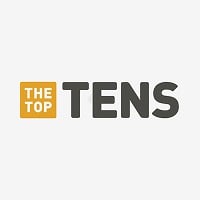 Cephalic Carnage is an American deathgrind band formed in 1992 in Denver, Colorado. The band comprises vocalist Lenzig Leal, guitarists Steve Goldberg and Brian Hopp, drummer John Merryman and bassist Nick Schendzielos.
Wow why are these guys not higher on the list? One of the best.
Arguably they're deathgrind, but if we're going to include deathgrind into grindcore, these guys are EASILY top 5 material. Like Cattle Decapitation, Cephalic Carnage has a surprising and creative take on the deathgrind formula. Where Cattle Decapitation experiments more with vocal techniques, Cephalic Carnage has a great and variative vocalist as well (though slightly less creative as Cattle Decapitation's Travis Ryan) but experiments more with interjecting ambient sounds from jazz, surf rock and flamenco or at set times using jazz fusion licks into their unique and trippy brand of deathgrind without ever seeming ridiculous. These unique elements, combined with the fact that they manage to stay as brutal as grind gets throughout, makes them far more interesting than straighforward peers such as Terrorizer, The Berzerker, Nasum or Anal C*nt.

Should be top 5: 1) Napalm Death 2) Carcass 3) Cattle Decapitation 4) Pig Destroyer 5) Cephalic Carnage. And while Carcass is an excellent ...more
18
Bolt Thrower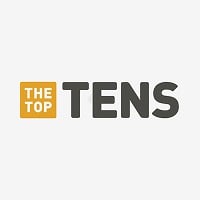 Bolt Thrower are a British death metal band from Coventry, England. They formed in 1986 and released their first album with Vinyl Solution in 1988. The band then shifted to a new record label, Earache Records, soon becoming one of the best selling bands on that label.
19
Discordance Axis
They are the best because is real grindcore, raw and pure
Best grind ever.
20
Hatebeak
Most Violent Singing Parrot!
21
Assück
They are awesome and their music style is also very innovative... I want them to see at least at no. 5.
By the way Brutal Truth also should be ranked higher. - Nord666
Death grind at its best nothing else
Awesome band, misery index is their best releases ever...by the way why is Sayyadina was not voted?
22
Wormrot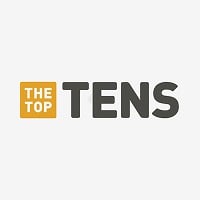 Wormrot is a Singaporean grindcore band formed in 2007, immediately after the founding members had completed their mandatory two years of national service.
The greatest Modern Grindcore band ever and one of the greatest Modern Metal bands.
23
Regurgitate
They're awesome! The cover of their album "carnivorous erection" is the the gorest ever.
They are pornogrind but are a really good band
24 Jig-Ai
25
Agoraphobic Nosebleed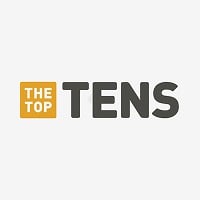 Agoraphobic Nosebleed is a grindcore band formed in 1994 in Springfield, Massachusetts, United States.
I love them. They're so fast paced that they fired their drummer when he couldn't keep up. So they replaced him with a drum machine
26
The Locust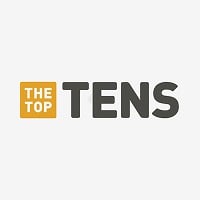 The Locust is a musical group from San Diego, California, United States known for their unique mix of grindcore speed and aggression, complexity, and new wave weirdness.
27
Impending Doom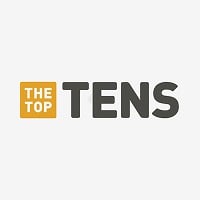 Impending Doom is an American Christian deathcore band from Riverside, California. The group has released five full-length studio albums and are currently a five piece with vocalist Brook Reeves as one of the two original remaining members along with Manny Contreras who left the band in 2010 but returned ...read more.
Their 1st grindcore album was sick! I'm not saying they are the best grindcore band... But one of the best... They currently changed direction to death metal/deathcore... - nooreldeen
Have any of you heard a song off The Sin and Doom of Godless Men? It's really hard to believe something that harsh came from a Christian band
28
Agathocles
Gory grind with a punk mentality. Highly recommended.
They are the best underground Grind/Mincecore band ever! After 30 Years still that great and ass-kicking!
29
Cripple Bastards
Italian grind is a total different thing.
Cripple Bastards are easly the best grindcore band of all time.
30 Benümb
31
Genghis Tron
One of the most diverse bands around.
32
Exhumed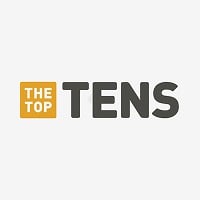 Exhumed is an American death metal band from San Jose, California that is currently signed to Relapse Records.
33
Dr. Acula
Though the vocals are not, the instrumentals are grind paced and I think these guys kick any other grimy low quality bands ass
34
F*** the Facts
Why is this band not even on here?! These guys are epic!
35 Maruta
36 Antigama
37
Blockheads
Deathgind molto bravi e tosti
38
Biological Monstrosity
Okay... this is the worst band I have ever heard. Their timing is terrible, and so is their vocalist. - ThatoneMetalhead
39 Carnal Diafragma
40
Extreme Noise Terror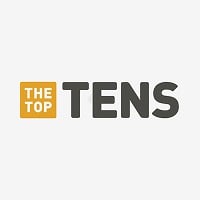 Extreme Noise Terror are a crustgrind band originally formed in Ipswich in 1985. They are considered one of the earliest and most influential European grindcore bands, particularly in the crustgrind fusion genre.
Love these guys. Put them in the top 5 - ryanrimmel
Great crustgrind band
41
Magrudergrind
Their self-titled LP is definitely a must listen for grindcore fans. - cjWriter1997
42 Gridlink
43
The Red Chord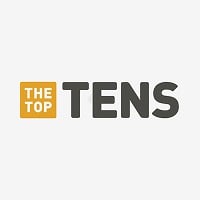 44 Implosive Disgorgence
45
Oceano
One of my favorite bands
They did good as a grindcoee band. They're old demos are grindcoee and they sound really raw and brutal. Look up the songs Candyman and Thomas The Tank Engine. Stupid titles but awesome songs. - MetalFoREVer1228
46
Ultra Vomit
The best grindcore band, and also the best French band ever!
47 Utopium
48
Job for a Cowboy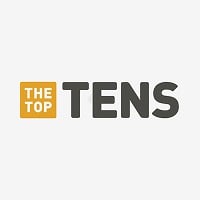 Job for a Cowboy is an American death metal band from Glendale, Arizona. Formed in 2003, the band's debut album Genesis was released in 2007, peaking at No.
This band should be number 1 they are awesome and so brutal with lots of shreds my favorite band ever
Not a Grindcore band!
49
Lock Up
Great band, more talented than most above, but I don't think it's grindcore though, more extreme metal than anything.
Grindcore supergroup with no compromises and many awesome riffs.
How could they be this low seriously.
50 Animosity
PSearch List
Related Lists

Top 10 Technical Death Metal and Grindcore Bands

Greatest Death Metal / Grindcore Bands Of All Time

Greatest Christian Black / Death / Grindcore / Deathcore / Metalcore Bands

Best Grindcore Songs

Greatest Death Metal and Grindcore Vocalists
List Stats
600 votes
59 listings
7 years, 363 days old

Top Remixes (5)

1. Napalm Death
2. Carcass
3. Terrorizer

christangrant

1. Bolt Thrower
2. Anaal Nathrakh
3. Hatebeak

romanempire249

1. Napalm Death
2. Carcass
3. Brutal Truth

Nord666
View All 5
Error Reporting
See a factual error in these listings? Report it
here
.