Best Grocery Stores
The Top Ten
1
Kroger
Kroger gives value to its customers and offers rewards also to its customers. great selections with total value lines
Kroger's brand tastes nothing like what they are trying to copy off of.
True very true. I will never let go of this store.
My favorite grocery!
2
Target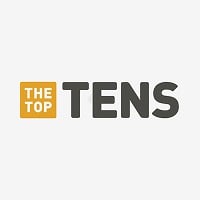 Target Corporation is the second-largest discount store retailer in the United States, behind Walmart, and a component of the S&P 500 Index.
Target is a great place to shop.u can get everything from there but I also love walmart
Target should be number one who has even hear of most of these stores
Whoever hates this place has never been here or has no spirit.
I saw moldy tangerines at my local target once...
3
H-E-B
Great customer service and very competive prices.
What the heack is heb
4
Whole Foods Market
The only grocery store that actually has food that not toxic
Whole Foods is delicious and healthy. Woohoo!
best food
Whoe foods market is so huge, and it has so muc food.
5 Food Lion
6
Walmart
It should be higher because it's one of the most iconic grocery stores of all time. - SpinelliFan
Does not have everything - kylebuschfan18
Watch a video call people of walmart
Warmer is the best
7 Meijer
8 Trader Joe's
9
Publix
Really good service and nice people
Amazing people
The staff are very nice at my local Publix in Smyrna,GA and their products are a good quality. Just saying so duh. 😍
What? WHY is PUBLIX sooo LOW! I mean, they give FREE COOKIES
10 Piggly Wiggly
The Contenders
11
Save Mart
I like the name. Its so much nice.
I will keep this name of my store.
12
Wegmans
Kroger is expensive compared to Wegmans
Wegmens have the freshest food
WHY IS THIS BEHIND PUBLIX?
13 ShopByChoice
14 County Market
15 ShopRite
16
Costco
Their food court is great and their Kirkland signature Mac and cheese is godly - PerfectImpulseX
This has to be #1, I mean WHERE ELSE COULD YOU FIND GIANT ICE CREAM?
Other reasons...
1.Free Samples (only reason I go there)
2.Much more cleaner than Sams Club
3.Best churros in the world
4.Cakes the size of a Monopoly game board
5.GIANT TEDDY BEARS
6.Giant amounts for great prices
Only downside is that it is crazy crowded on Saturdays
I like this store because you can eat a bunch of free samples while buying lots of food all at the same time!
EVERYBODY WOULD BE DEAD WITHOUT COSTCO(ESPECIALLY MY FAMILY)
17
Aldi
When I first heard of this chain of stores, I honestly thought it was from the Middle East and not Germany like it really is. - PerfectImpulseX
Nah the food is rotton out of date and the store is like a jumble go to lidl it's so much better
18 ACME
20 Hannaford's
21 Dean & DeLuca
22
Winn-Dixie
Where are Hannaford's or Whole Foods? I love the fresh produce and wide variety of options at those!
23 Save-A-Lot
24 Dierbergs
25
Safeway
IT MIGHT BE HIGHER ON THE CHAIN IF THEY GAVE THERE POOR COURTESY CLERKS RAISES, NOT JUST TREATING THEM LIKE FODDER.
best store
26 Fauchon Paris
27
Sprouts
Eh little too healthy but whatever I like healthy
Fresh produce and high quality frozen food.
28 BI-LO
29 Food Giant
30 ABC Stores
31
IGA
Best supermarket out there. I love it. people always make me feel welcome. Daniel paw as produce manager is the best man you can have, always keeping his produce fresh. Terri doing her funny stints. AND BEST OF ALL Ken the busker playing his guitar outside giving them a nice cozy feeling to the store. Honorable customer mention Gino and the security guard Bill (best security out there keep it up Bill).
32
Harris Teeter
They have good sushi - PerfectImpulseX
33 Stater Brothers
34 Metro
35 Festival Foods
37 Great Valu Markets
38 Giant Eagle
39 Hy-Vee
40 Hédiard Paris
41 Sobey's
42
Pak N Save
IT IS NOT PRONOUNCED PAK N SAVE IT IS PICK N SAVE I THINK THAT YOU ARE JUST SOME GUY TRYING TO BE FUNNY!
44 Chedraui
45 New Seasons Market
46 Longo's
47 Raley's
48 Grocery Outlet
49 Zabar's New York
50 Fortnum & Mason London
PSearch List