Best Guitar Brands
simli
The Contenders: Page 8
141
Lotus
Couldn't believe the quality of the sound. First tested a Gibson Les Paul; then tried this Lotus Les Paul - it was richer, and deeper - sounded way better than the Gibson...It is a model from the 60's; but still plays great; and looks identical. But, don't look too hard for one; they haven't been made in years; and are almost impossible to find.
In my opinion, Lotus is the best "knockoff" brand guitar. I have a Lotus Stratocaster with a Floyd Rose. It plays beautifully. I think that it's comparable to Epiphone regarding Fender.
142
Hudson & Co.
People people,
There's a "new" brand and it crushes all low to medium prized guitars.
Hudson & Co is perfect for beginners and seasoned players
Had one of there Telecasters... Sounded like the real thing... I own 2 fender teles. Amazing value for money.
143
AXL
My first guitar I learned on, it isn't well known but it has a great sound and is and is good for beginners
Good guitar for beginners but isn't a very well known brand.
Good guitars at good price
144
Chenault
I have a black and white electric Chenault. I wish I could find some information about where and when these were made. If you visit 5 different websites trying to find the real story about Chenault guitars, you get 5 completely different stories. They were made in England. They were made in China. They were made in Tennessee. They were made since 2000. They were made in the 1970's. They were made in the 1960's. I mean, seriously, why is this such a big mystery? One thing is for sure. I'm not selling mine!
I have a Chenault Strat copy.It is surprisingly well made with great pickups and a neck that feels perfect.There are a gazillion strat and strat copies out there and I have played tons of them and many should go for higher prices but just breaking into an already flooded market is obviously difficult for no name instrument companies.Chenault makes a really nice sounding,great playing strat copy.And the paint is top drawer.
I have a red Chenault strat copy that has no country of origin tag anywhere.I am fairly sure it is not made in China.The web is full of speculation on where they are/were made.All I can say is I would buy 2 more if I could find them.The sound that comes out of my Bugera v22 amp is pure heaven.I have 6 strat copies and the Chenault is the most excellent out of some other really good MIJ MIK strat copies in my collection.
145
Austin
I have an Austin super 6 double cutaway, I have to say for a 200-250 dollar electric it plays well, looks good and feels really nice. For just making noise, I recommend the Austin brand.
This guitar works so good why not get it I had a lot of experiences with this guitar
These guitars are better then any starcaster or accent if you get a guitar get either an Austin or Gibson.
146
Zemaitis
Are you kidding.watch Hendrix.
147
Amena
This is a stunning guitar very cheap and is awesome quality never heard of the brand in the shop and it plays great this is also a good brand because they do all types of guitars from classical to acoustic even to electric must have brand.
I have an Amena classical guitar serial no IC 100. Plays and sounds great. Does anyone know who made this brand of guitar & possibly what year this guitar was made. thanks. Cooper
148
Burns
Needs a proper comeback. One of the biggest guitar brands in the UK in the 60s, but now they don't have any recognition. Bring production back to Britain, make high quality mass produced models, and get the name back out there.
The classic Brit. Sound of the 60ies built by Burns of London.
Brilliant pickups and a great finish.
Had a Nu-Sonic which I stupidly parted with. Wish I could get my hands on one again.
149 Trinity
151
Hertz
I don't know why its rating is so less... If you wanna really test this brand I'm throwing open challenge it can do better than many other brands.. I'm playing HERTZ guitars both acoustic and electric for a long time but I can say the acoustic guitar is comparable with my another GRANADA acoustic... From my view it is very much good...
I played both acoustic and electric of HERTZ... It is nice.. Good quality tone. And sustain... And also in a very cheap price...
Awesome guitar for its tone and look.
V 1 Comment
152 Glen Burton
153
Oscar Schmidt
Oscar Schmidt makes a variety of quality instruments!
Great guitar I love it really it is the best
One of the best economic guitar option available for you, good quality of soud..love it
154 Savannah
155 Redwood
156
Grimes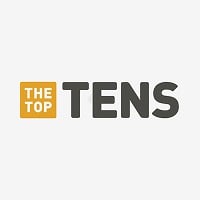 Claire Elise Boucher, better known by the stage name Grimes, is a Canadian singer, songwriter, music video director, and record producer.
Grimes is the best guitar ever made!
157 Jim Reed
158
Custom Acoustic
I actually like this. Cause comparing with the price, this makes very good sound. Instead of finding cheap guitar in good brands, I think buying this will be better. Plus there aren't much fake guitars in this brand. - zxm
Nice quality guitar comparing other lower end guitar. Should be placed in top 20 because of its great workmanship! Overall you guys should try this guitar - it will be surprisingly good.
Its cheap and good
159 Fina
160 Craftsman
PSearch List
Recommended Lists
Related Lists
Best Guitar Amplifier Brands
Most Underrated Guitar Brands
Best Starter Electric Guitar Brands
Best Electric Guitar Brands
List Stats
29,000 votes
361 listings
10 years, 70 days old

Top Remixes (49)
1. Gibson
2. Fender
3. Epiphone
Stunner1824
1. Mosrite of California
2. Rickenbacker
3. Carvin
MosriteCharlie
1. Kramer
2. Gibson
3. Ibanez
OLAFOLAFOLAF
View All 49
Posts
Error Reporting
See a factual error in these listings? Report it
here
.