Best Guitarists of the '00s
eduardofoxx
Here is the list of the best guitarist in the first decade dl new millennium (2000). A count based on Internet voting by others.
The Top Ten
1
John Mayer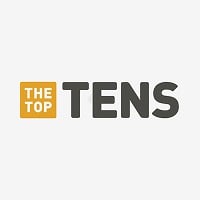 One of the best guitarists I've ever seen hands down. I mean the guy plays at the Clapton crossroads festival every year and is always one of the feature acts. Don't believe me. Check out his solo for "Wait Until Tomorrow" by Hendrix off of Where the Light is live in los angeles or from the same concert the song "Neon" which is one of the most impressive acoustic sets I've had he pleasure of seeing. If those don't do it for you check out his version of "Voodoo Child" live at the Red Rocks amphitheater.
If anybody is gonna disregard this guy as one of the greatest of this generation because he made Your Body is a Wonderland, they're ignorant and blindly judging a musical genius. His guitar playing is unmatched by anybody this generation, and if you don't believe me, go and watch "Neon" from his Where the Light Is concert. Or hell, just watch the entire concert. It's on Youtube. You won't be disappointed
Mayer is really ahead from everyone at this moment.

Jack white is overrated I mean he's creative and all don't get me wrong he's got amazing songs and guitar work but john mayer is skillfull in every sense, and I'm not talking about the solos he's more complex in every aspect writing, composition, arrangements etc.

Even clapton said he's a master.
No other guitarits of the '00s even come close to Mayer. He's simply a genius musician who can't be matched. I don't think it's a stretch at all to say that he's the SRV of this generation.
V 6 Comments
2
Jack White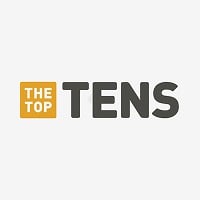 The best thing to happen to music, constant alternations which hold attention and bore even less sometimes than Metallica. Which phases and strikes this dumbfounded. Good going to both artists, just saying...perfect timing with Jack White in the least it feels. - iliescu
Dis dude's gots those ninjas skills synyster gates wish he had... synyster mcpoopoo head is a jackwagon full a pansies wait, no a pansy full a jackwagons... joo need yo hearing checked gater
The dude unlike many this past decade, tried something dofferent as opposed to just plugging in his guitar and playing very loud.
You sound like my poop
V 1 Comment
3
Synyster Gates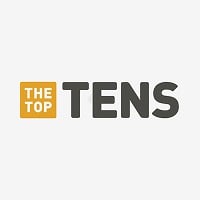 Brian Elwin Haner, Jr., better known by his stage name Synyster Gates or simply Syn, is an American musician, best known for being the lead guitarist and backing vocalist of the band Avenged Sevenfold.
How the heck is John Mayer ranked above Synyster Gates? Have any of you heard his solos in Avenged Sevenfold's songs? His best one is definitely in Afterlife, followed closely by Welcome to the Family (but all of his solos are good. ) My favorite thing about his guitar playing is that he comes up with song ideas and then challenges himself to figure out how to play them. Bet the rest of these people on this list don't do that.
Are you kidding me? Synyster is ranked THIRD?! BEHIND MEDIOCRE ACTS LIKE JACK WHITE AND JOHN MAYER?! SERIOUSLY?! (As of July 9 2013) Some of the people voting on this list clearly haven't heard his solos in songs like Afterlife, Carry On, Bat Country, Nightmare, Not Ready to Die, and on countless others. This man will surely go down as one of the greatest electric guitarists who ever lived, mark my words.
Really? Jack White above both BucketHead and Synyster Gates? Absolutely absurd. While I can't argue against John Mayer because is an insane Guitarist, Synyster Gates is a professionally strained classical guitarist and BucketHead is just prolific in every way. Even Dave Mustaine said BucketHead has more talent than he and Slash combined. MUCH more.
I don't understand how he is third. He don't fit anywhere but at the number one spot.
V 16 Comments
4
Omar Rodriguez Lopez
At The Drive In started this young lads career in the mid 1990's and paved the guitar sounds of The Mars Volta. Omar was great long before the year of 2000. All great players on this list though.
5
Adam Dutkiewicz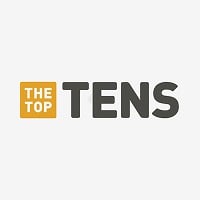 Adam Jonathan Dutkiewicz is an American musician, recording engineer, songwriter, and music producer, best known as the lead guitarist and backup vocalist from Massachusetts metalcore bands Killswitch Engage, Aftershock, and Times of Grace.
6
Buckethead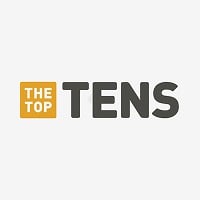 Brian Patrick Carroll, known professionally as Buckethead, is an American guitarist and multi-instrumentalist who has worked within many genres of music.
Nobody but him can completely make solos like him off the spot. He plays alone and still makes his songs sound better than others
Guy is a bot and can play anything.
What!? This guy is damn better than the top three
7
Matthew Bellamy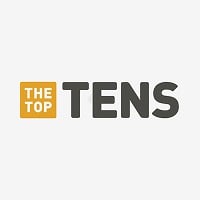 Matthew James "Matt" Bellamy is an English musician, singer, songwriter, multi-instrumentalist, and compose most famous for being the main vocalist in alternative rock band Muse.
Really? Where is he? He should easily be in the top 5, if not 3.
He deserves a higher position. Plug in baby and unnatural selection are amazing.
Matt Bellamy is God
He's so hot - Harriet
V 1 Comment
8 Misha Mansoor
9
Adam Jones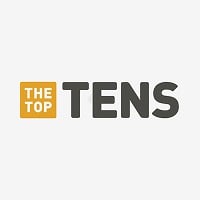 Adam Thomas Jones (born January 15, 1965) is a three-time Grammy Award-winning American musician and visual artist, best known for his position as the guitarist for Tool.
Deserves the number one spot one of the best guitarists of all time.
10
John Frusciante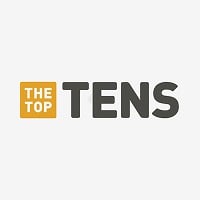 John Anthony Frusciante is an American guitarist, singer, producer and composer.He is best known for his time with the Funk Rock California based band the Red Hot Chili Peppers.
There is no question that john is the best he has the best sound by far he has the most soul and the best energy out there listen to his live shows and you'll see
He is fantastic and so is his band
Hendrix is alive and well :)

This guy will amaze you with every turn...
Son of Hendrix
V 4 Comments
The Contenders
11
Dan Auerbach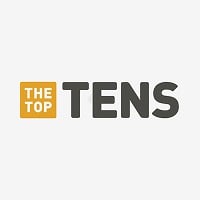 Daniel Quine "Dan" Auerbach is an American musician and record producer best known as the guitarist and vocalist for The Black Keys, a blues rock band from Akron, Ohio.
Love him. He's absolutely fantastic. He's part of the black keys, which is an awesome band as well. Just keeps improving
12
Jonny Greenwood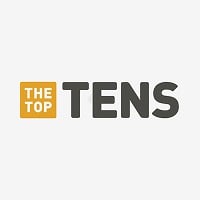 Jonathan Richard Guy, professionally known as Johnny Greenwood, is an English musician and composer mostly known for his role as the one of the lead guitarists and the main keyboardist of the English alternative rock band Radiohead.
The best guitarist of our times and he can play whatever he wants. He has a unique style of playing in strange and alternative climates and difficult chords and his style has given a big part of Radiohead's music identity. I'm a guitarist myself and in Jonny Greenwood's face (I'd rather say his fingers) I recognise a guitar master.
Very experimental playing, very weird for some, but actually pretty good.
13
Jonny Buckland
Maybe the most tasteful guitarist of the last decade. Really knows how to use restraint, but then sometimes wail. He plays exactly what any given Coldplay song needs to be perfect.
The greatest guitarist of the 2000's, no doubt. His guitar riffs are melodic and digs deep into the soul. Perfect.
14
Billie Joe Armstrong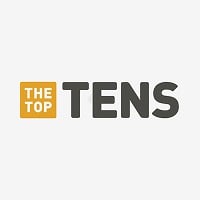 Billie Joe Armstrong is an American musician, singer, songwriter and actor who is best known as the lead vocalist, primary songwriter, and guitarist of the punk rock band Green Day, which he co-founded with Mike Dirnt.
I would say Billie Joe's hay day as a guitarist was early 90s with Kerplunk and 1039/Smoothed Out Slappy Hours (The Judge's Daughter is the best punk guitar solo of all time). Most people who dog on Billie Joe, particularly his guitar skills have never listened to pre Dookie material, or even pre American idiot. He's focused a lot more on lyrics and message within his songs within the new millennium, but he still can turn the most simple chord progressions into the most memorable pieces of punk. And can still kick out a machine-gun powered solo. Listen to Restless Heart Syndrome, Let Yourself Go, and Amanda.
EPIC! The best punk guitarist ever. He has helped me grow so much musically.
Great singer & guitarist!
Billie Joe Armstrong is a good guitarist. He is a good music writer.
He is NOT the 12th best guitarist of the 2000s. He has no lead guitar skills.
#GetItRight
V 2 Comments
15
Chris Shiflett
He's amazing guitar playing in best of you, stacked actors, bridge every song theve written! Just so amazing, I don't know another guitarist that does everything that well!
16 Brad Paisley
17
Daron Malakian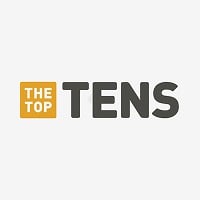 Daron Vartan Malakian is an Armenian–American singer-songwriter, multi-instrumentalist, and record producer.
hell yes
18
Josh Homme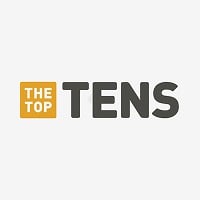 It's absurd that Josh is ranked this low. He is a genius writer and there's not a single person that can solo like him.
VERY underrated but so AMAZING! This ginger KICKS ASS!
Way better than Sinister Gates

By the way Billie Joel Armstrongs okay but Tim Armstrong is better - renecornejo
19
Ed O'Brien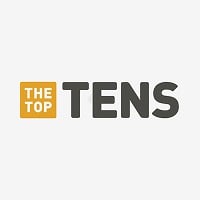 Edward John "Ed" O'Brien is an English guitarist and member of the alternative rock band Radiohead. He makes extensive use of effects units to create atmospheric sounds and textures, and also provides backing vocals.
20
David The Edge Howell Evans
anyone who thinks Edge ain't a great guitarist have never heard Bullet The Blue Sky (ZOO TV live version) in their lives
21
Nick Valensi
Listen to Reptilia, Modern Age and Under Cover of Darkness solos and you'll know he is the most rock n roll influenced guitarist of the last decade and a half.
I think him and the strokes very underrated and his guitar solos are awwesome
22
Mark Morton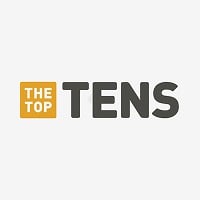 Damn! He should be in the top 3... Actually at number 1... His works are great and everyone knows it... Then what is he doing in no.27... Mark, go straight to number 1
He should be in top 3... He's one of the greatest guitarists of 2000s decade... If you don't belive, listen to his work in laid to rest, walk with me in hell, omerta, now you've got something to die for, black label, etc... Hell I can't name of all of them...
23
Joe Bonamassa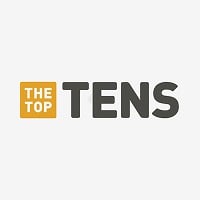 Joe Bonamassa is an American blues rock guitarist, singer and songwriter. When he was only 12 years old, Bonamassa opened for B.B. King. He was born 8th May 1977. He is known to be one of the greatest blues guitarists ever.
Fantastic guitarist, even when he young he should have been on this list, the face of modern blues.
Joe bonamassa should be above jack white...
THAT'S Bull...HE'S A TOP 5 NOW
24
Mark Tremonti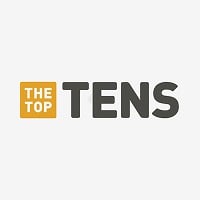 Mark Thomas Tremonti is an American musician, singer and songwriter, best known as the lead guitarist of the rock bands Creed and Alter Bridge.
Wow. This is just sad... Has any one even heard his riffs from creed and alter bridge? And even his speed metal thrashing on his solo album. Tremonti is the best metal guitarist of our time, think about it who else would your be? Sysnter? Possibly... This is heartbreaking that he's last.
How is this guy not higher? Apparently you haven't heard his solo in Alter Bridge's "Blackbird"
His work with alter bridge, creed, and his solo band tremonti should speak for itself
Kirk Hammett and Brian May on this list. Can you even read the damn title?
Plus, Billie Joe Armstrong is the 11th best guitarist of the 2000s? Are you all idiots?
25
Ray Toro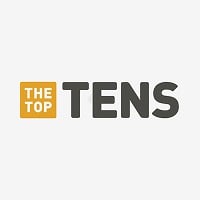 Raymond "Ray" Toro is an American musician who served as lead guitarist and backing vocalist of the band My Chemical Romance until their split in 2013.
Not many people give him a lot of credit, mostly because he was part of My Chem (in my opinoin, a great and the best (creatively speaking) band of the 2000s. Along with Frank Iero, Ray is an excellent guitarist. If you want to hear him shred, check out songs like Dead! (which Toro has a amazing guitar solo on). I would suggest you listen to the albums the Black Parade and Three Cheers for Sweet Revenge, where Toro really shines!
26
Brian May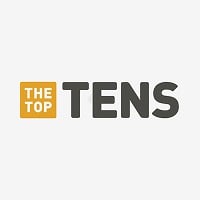 Brian Harold May is an English musician, singer, songwriter and astrophysicist, best known as the lead guitarist of the rock band Queen.
27
Tosin Abasi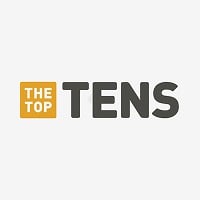 28
Herman Li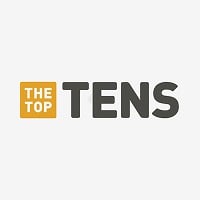 Herman Li is a Hong Kong-born, British Chinese musician, record producer, and lead guitarist for the British Power-Metal band Dragonforce.
obviously the most talented. and theres no way he speeds his music up, thats crap, how would they do concerts then?
29
Kirk Hammett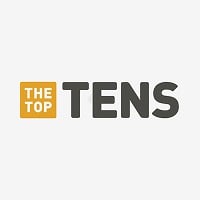 Kirk Lee Hammett is the lead guitarist and songwriter for the heavy metal band Metallica and has been a member of the band since 1983. Before joining Metallica he formed and named the band Exodus.
Metallica, they released St. Anger in 2003, it was an alright album. They released Death Magnetic in 2008, Awesome album!, kirk is an awesome guitarist and has been for 3 decades, GO KIRK!
30
Tom Morello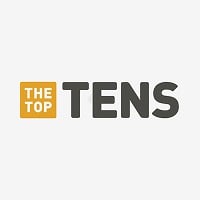 Thomas Morello is an American musician, singer-songwriter and political activist. He is best known for his tenure with the band Rage Against the Machine and then with Audioslave.
The dude is sick. He can play like no other. His riffs drill into your mind and blow your eardrums. The man redefined whata guitar is capable of and led rockinto a new era. He ranked #3 on top 90's guitarist, so he should have a place on this list.
31
Angus Young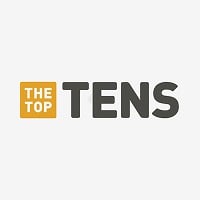 Angus McKinnon Young is an Australian guitarist of Scottish origin, best known as the co-founder, lead guitarist, songwriter and sole constant member of the Australian hard rock band AC/DC. When performing live he does his own version of Chuck Berry's "duck walk" and has also spun on his side while ...read more.
32
Jim Root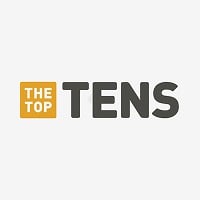 James Donald "Jim" Root, also known by his number #4, is an American musician known for being the rhythm/lead guitarist for the heavy metal band Slipknot, and the former lead guitarist for alternative metal band Stone Sour.
33 Mike McCready
34 Tomo Miliçevic
35
John Petrucci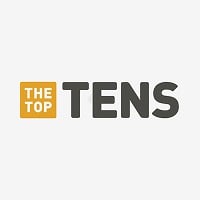 John Peter Petrucci is an American guitarist, composer and producer. He is best known as a founding member of the progressive metal band Dream Theater. Compared to his level of skill, John Petrucci is relatively unknown in the modern music industry.
There's not a word to describe what this guy can do with a guitar.
36
Daniel Kessler
Because
37
Mikael Akerfeldt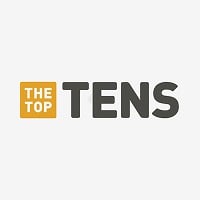 Lars Mikael Åkerfeldt is a Swedish musician, prominently known as the lead vocalist, guitarist, and primary songwriter of progressive death metal band Opeth, as well as being the former vocalist of death metal supergroup Bloodbath for three albums up until 2012. ...read more.
38 Chris Rubey
39
Barry Stock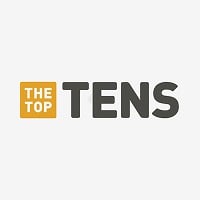 Have you heard Three Days Grace Before? Listen to them and them tell me this guy's guitar solo mainly is the song break.
40
Michael Paget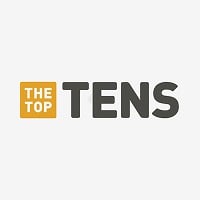 Michael "Padge" Paget (Born September 12th 1978) is a Welsh musician, known for being the lead guitarist and a backing vocalist for the Heavy Metal/Metalcore band Bullet for My Valentine.
Bullet For My Valentine's lead guitarist is fantastic, and his solos are amazing. He's so laid back as well, which makes me think that he isn't aware of how good he actually is.
41 Ryan Jarman
42
Guthrie Govan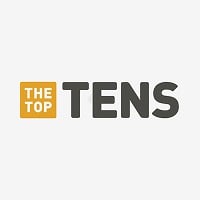 Asia, Aristocrats, Steven Wilson! This guy is the newest virtuoso on the block! No one makes more sense while shredding!
Better than all of this list
And why is BJ armstrong in this list?!?
Listen to his song waves and you will understand who is the greatest guitarist ever!
43 John 5
44
Slash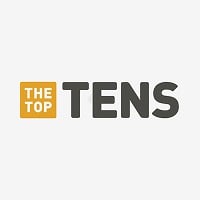 Saul Hudson, known professionally as Slash, is a British-American musician and songwriter. He is best known as the lead guitarist of the American hard rock band Guns N' Roses, with whom he achieved worldwide success in the late 1980s and early 1990s.
45
Yvette Young
The majority of guitarists on this list simply cannot touch her! She is seldom paralleled in the world of guitar.
46
Devin Townsend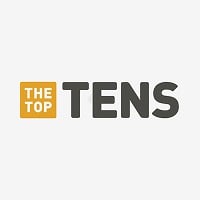 Devin Garret Townsend is a Canadian musician, songwriter and record producer. He was the founder, songwriter, vocalist, and guitarist in extreme metal band Strapping Young Lad from 1994 to 2007 and has an extensive career as a solo artist.
47
Frank Iero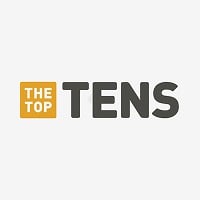 Frank Anthony Iero, Jr. is a musician who was the rhythm guitarist and backup vocalist of the alternative rock band My Chemical Romance as well as the vocalist of the post-hardcore band Leathermouth and electronic-hardcore act Death Spells.
BAdd New Item
Related Lists

Best Guitarists Ever

Best Metal Guitarists

10 Most Influential Guitarists

Greatest Rock Guitarists of All Time

Best Rhythm Guitarists
List Stats
700 votes
47 listings
8 years, 282 days old

Top Remixes
1. John Mayer
2. Jack White
3. Omar Rodriguez Lopez

Marktheshark4
Error Reporting
See a factual error in these listings? Report it
here
.