Best Hard Rock Bands of the 70s
The Top Ten
1
Queen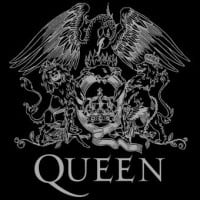 Queen are an English rock band formed in 1970. Members were Freddie Mercury (Vocals and Piano), Brian May (Guitar, Vocals), Roger Taylor (Drums, Vocals), and John Deacon (Bass Guitar, Vocals). Before forming into Queen, Brian May and Roger Taylor had played together in a band named Smile. Freddie Mercury ...read more.
QUEEN - THE GREATEST BAND ON EARTH! Absolutely the most perfect band! They could do hard rock, as hard as any of them, minus the cacophonous screaming. Freddie's voice was so magnificent, and Not screeching, that that's probably why some don't consider them 'hard' rock. But they could do it all, from amazing thrash, like Stone Cold Crazy and Dead On Time, to the loveliness of Love Of My Life and Barcelona and Save Me. They were the most eclectic band ever, perfecting over 40 genres of music!
Maybe some of Brian's hard edge got tempered by Freddie's phenomenal vocals, but all 4 were such genius musicians, brilliant in everything they did. Freddie got the job done w/out resorting to the 'shriek' technique; his voice was too gorgeous to sound anything but gorgeous, but never to shy away from anything, he certainly didn't shy away from being hard rock all the way w/ Bri, Roger, and John right behind him, passionately displaying all their genius & talent!
QUEEN - BOLD - BRAZEN - ...more
You could never call the early albums pop by any stretch of the imagination.
Liar, Ogre Battle, March of the Black Queen et al. Obviously somebody has no idea who the band is.
This is not rock, it's unadulterated pop - easy listening for the simple minded.
Queen was truly the best one of a kind rock/hard rock band... Long live freddie...
2
Led Zeppelin

Led Zeppelin was an English rock band formed in London in 1968. The group consisted of Robert Plant (Vocal), Jimmy Page (Guitar), John Paul Jones (Bass, Keyboard) and John Bonham (Drums). The band's heavy, guitar-driven sound, rooted in blues and psychedelia on their early albums, has earned them recognition ...read more.
Queen is not a hard rock band. They are definitely a rock band but they're not a hard rock band like Led Zeppelin who should really be number 1.
Rebellion! Queen sucks when compared to Led Zeppelin. The 70s were ruled by jimmy Page and Robert Plant. Freddie Mercury was great but Queen just wasn't hard rock. They were too soft. Led Zeppelin is one of the top bands in rock history ever...
Queen were not at all soft. Do you know that the first thrash song was written by Freddie in 1968 and recorded a bit later? (Stone Cold Crazy). Metallica did a cover.
Some of the most beautiful, blissful music of all time by four of the greatest artists of a generation that has gone through slow disintegration by society, change and frustrating misfortune.
Hey, more than 10 of the Led Zep's signature songs are blatant rip offs. How such a band can be called good, let alone "best", and at #1?

Their "best" songs are just good covers but Led Zep forgot to mention they were covers and Led Zep were sued. LOL
3
Deep Purple

Deep Purple are an English rock band formed in Hertford in 1968. They are considered to be among the pioneers of heavy metal and modern hard rock, although their musical approach changed over the years. Originally formed as a progressive rock band, the band shifted to a heavier sound in 1970. Deep Purple, ...read more.
The most talented, creative, innovative, technical and advanced = THE BEST.
R. Blackmore alone is a whole music universe. The best guitar player on this list - the fastest and most technical. Jimmy Page himself admitted Ritchie had always been a step ahead.
The best band live (Made In Japan; other live performances - their improvisations can't be touched).
DP were ahead of their time, esp. their experiments with a new, non-bluesy heavy sound, now known as metal.
DP were "the globe's loudest band" of the 70s, officially listed in the 1975 Guinness Book of World Records. Their loudest show was in Copenhagen, Denmark, and there's an interesting fact - Lars Ulrich of Metallica was in the crowd. He was blown away and this show made him wanna play something that loud and fast one day. He was also mesmerized by Ian Paice double bass on Fireball (saw this for the first time).
Don't even consider smoke on the water... The entire in rock album, machine head and fireball and burn absolutely amazing
Really hard rocking band always smoke on the water
4
Rush

Rush was a Canadian progressive rock band that was formed in 1968. Even though the only founding member still in the band is Alex Lifeson (Guitar), the band is most well-known for their current members Neil Peart (Drums) and Geddy Lee (Bass, Vocals). ...read more.
As progressive Rock goes, this band epitomized the art of Mastering your craft. 3 Men sounding like a 5-Piece (even live) were incredible musicians and have kept it going for 40 years intact
Rush took music to a new level! They created a unique combination of prog rock, hard rock, and other influences with is completely unlike any other band.
I only discoverer Rush some years ago. I wish I could have done it before as they are really great! Favorite albuns: "Rush", "2112" and "Moving Pictures".
5
Aerosmith

Aerosmith is an American rock band, sometimes referred to as "the Bad Boys from Boston" and "America's Greatest Rock and Roll Band".
'Merica! Steven Tyler and Joe Perry rock! Dream on, mama kin, walk this way, sweet emotion, back in the saddle.
6
Uriah Heep

Uriah Heep are an English rock band formed in London in 1969 that was one of the top rock bands in the early 1970s. Twelve of the band's albums have made it to the UK Albums Chart (Return to Fantasy reached No. 7 in 1975). Uriah Heep's distinctive features include a massive keyboard sound, strong vocal ...read more.
Uriah Heep, before Queen pioneered the thick harmonies coupled with a heavy guitar attack. Still musically valid and highly under-rated, they are still touring avidly to this day, unlike many of their contemporaries.
They were underrated, because they were mostly way way ahead of their time, hence the average, "mainstream" listener, too. Incredibly musical & experimental plus great lyrics... One could still go on...
One of the best bands ever and still going strong. Mick Box is a incredible guitarist
Most underrated band out there. So beautiful songs and music
7
AC/DC

AC/DC are a Australian hard rock band, formed in November 1973 by brothers Malcolm and Angus Young, who continued as members until Malcolm's illness and departure in 2014 . They were fronted by Bon Scott until his untimely death due to alcohol poisoning in 1979, after which they hired Brian Johnson ...read more.
Best ever, they made what we now know as explosive rock. Genius riffs and incredible vocals from Bon Scott and Brian Johnson, RIP Malcolm and Bon
These guys were good in the 70's, but it's in the 80's when they exploded
It's a long way to the top if you want to rock and roll
Best rock and roll band of all time for me
8
Pink Floyd

Pink Floyd was an English progressive rock band formed in 1965 in London, England. They achieved international acclaim with their progressive and psychedelic music. The band consisted of 5 members - David Gilmour (Vocals and Guitar), Syd Barrett (Vocals and Guitar), Nick Mason (Drums), Roger Waters ...read more.
This is, of course, not hard rock and, since the early 70's, what can be best described as musical wallpaper.
Rush and Queen before Floyd. That is depressing. They are not even top ten. Wow!
Pink Floyd is likely so far above your head you just didn't get it.
Pink Floyd isn't hard rock and do not belong on this list...
9
Black Sabbath

Black Sabbath were a Heavy Metal band formed in Birmingham, England in 1968 by guitarist and songwriter Tony Iommi, singer John "Ozzy" Osbourne, bassist and main lyricist Geezer Butler and drummer Bill Ward. ...read more.
This Cracks me up. You Look at Best Metal songs of the 70s and Sabbath Dominates. Yet here they are at ten. Good Grief!
Hard to choose between sabbath, zepplin, queen and bowie.. I'm not shure I even could choose, but sabbath should definitely be higher on this list.
What a ridiculous list Sabbath at 1 by a mile.
Sabbath, you can actually listen to them.
10
Kansas

Kansas is an American rock band that became popular in the 1970s initially on album-oriented rock charts and later with hit singles such as "Carry On Wayward Son" and "Dust in the Wind".
Greatest American prog rock band of the seventies. They still are rocking 40 years later. Still an under rated band to this very day. First 5 albums are a masterpiece.
The Contenders
11
Rainbow

Rainbow are a British rock band led by guitarist Ritchie Blackmore from 1975 to 1984 and 1993 to 1997. They were originally established with Ronnie James Dio as the lead singer and lyricist. Rainbow were ranked No. 90 on VH1's 100 Greatest Artists of Hard Rock. The band has sold over 28 million albums ...read more.
My favorite Rock and Roll band. I prefer it Rainbow over deep purple, especially Dio era. The riffs and the vocals of the first 3 albums are just too good.
Dio + Ritchie Blackmore = the most amazing, powerful and creative tandem ever.
12
KISS

Kiss is an American hard rock band formed in New York City in January 1973 by Paul Stanley, Gene Simmons and the band's original manager, Lew Linet.
KISS was the best visually and musically. Every fan had a favorite member an each member was distinct in many ways.
You wanted the best and you've got the best! The hottest band in the land... KISS!
Kiss was the best hard rock band of the 1970's...
Queen please who is doing this list kiss is and always will be the best hard rock band of all time period queen what morons
13
Thin Lizzy

Thin Lizzy are an Irish rock band formed in Dublin in 1969. Their leader Phil Lynott was composer or co-composer of almost all of the band's songs, and the first black Irishman to achieve commercial success in the field of rock music. Thin Lizzy's most successful songs, "Whiskey in the Jar", "Jailbreak" ...read more.
One of the best live acts of the seventies,Phil was one of the best song writiers of his day, the band was musically talented, and stayed true to just rocking out. Trulley defined what rock was all about...
Not a serious rock group and one that sanitised/popified/generally dumbed down the medium.
14
The Who

The Who is an English rock band formed in London, England in 1964. The most recognizable lineup was Roger Daltrey (lead vocals), Pete Townshend (guitar), John Entwistle (bass guitar), and Keith Moon (drums). They are best known for their live performances and hit songs Baba O'Riley, My Generation, and ...read more.
In terms of the 'pretentious moi' scale, not quite as atrocious as the Clash - a close run thing though.
If it wasn't for the WHO these bands wouldn't matter
15
Boston

Boston is an American rock band from Boston, Massachusetts, that achieved their most notable successes during the 1970s and 1980s.
Now you are taking the piss totally.
Seriously why is this band, Van Halen, and Kansas always underrated, I mean they are all awesome, they give us a good feeling and let us forget about all the bad things and just feel happy when we are listening to their music, should be higher
16
Lynyrd Skynyrd

Lynyrd Skynyrd is an American rock band best known for popularizing the Southern rock genre during the 1970s They are known for songs like "Free Bird", "Sweet Home Alabama" and "Tuesdays Gone" .
17
Van Halen

Van Halen is an American hard rock band formed in Pasadena, California, in 1972. From 1974 until 1985, the band consisted of guitarist Eddie Van Halen, vocalist David Lee Roth, drummer Alex Van Halen, and bassist Michael Anthony.
Once Van Halens debut album came out
Van Halen was one of the greatest debuts of the 70's they should at least be in the Top 3
18
Free

Free were an English rock band formed in London in 1968, best known for their 1970 signature song "All Right Now".
19
Foreigner

Foreigner is a British-American hard rock band, originally formed in New York City in 1976 by veteran English musician Mick Jones and fellow Briton and ex-King Crimson member Ian McDonald along with American vocalist Lou Gramm.
20
Nazareth

Shocked to this band at 11. they're very underrated
Extremely under-rated Scottish band ( Dunfermline ) of which I am particularly proud of, since my heritage is from this ancient capital

overlooked for far too long, influence on this scottish music scene is vast,
yet almost none existent by the current media fraternity, to their eternal shame
"Now you're messin' with a son-of-a-bitch! "
21
Montrose
Could not agree more with your list, even Zebra. Problem with Montrose is they did not get enough national airplay. If they had, things would have turned out way different.
A great intro album in 1973 that defined them as a hard rock contender right off the bat. Space Station No. 5, Rock Candy, Bad Motor Scooter, Rock The Nation...are all classics in the hard rock genre. Montrose may be positioned correctly in this poll, but their debut album along with Led Zep 1, Boston, Van Halen 1 and Zebra's first album are among the finest debuts ion hard rock ever!
22
Ted Nugent

Theodore Anthony "Ted" Nugent is an American singer-songwriter, guitarist and far right activist. Nugent initially gained fame as the lead guitarist of the Amboy Dukes, a band formed in 1963 that played psychedelic rock and hard rock.
Uncle Teddy will always be my favorite.
23
Grand Funk Railroad

Grand Funk Railroad, sometimes shortened as Grand Funk, is an American rock band popular during the 1970s, when they toured extensively and played to packed arenas worldwide.
Roanoke VA, fall of 1969.
24
April Wine
? April Wine? - If you are going Canadian the go Mahogany Rush.
25
Heart

Heart is an American rock band that first found success in Canada and later in the United States and worldwide.
PSearch List