Best Hardwell Songs
The Top Ten
1
Spaceman

Dude I like all your songs...
The first Hardwell song I've heard...
And was the best...
Just loved it...
Dude it is an awesome song. It will make you crazy and has got a superb bass and it just rocks. Deserves at least a one a one-time!
All the songs are bang on and I love this one gotta check out his completely new album "United We Are"
2
Apollo

Why is this at 2nd?
I think it is better than spaceman, In love with hardwell
This song is amazing it is his best song but all of them are amazing. I like the private cut of this song even more
Definitely hardwell best track to me even though the whole top 10 is on my playlist
3
How We Do

Best dance song ever for clubs
This song is making me crazy!
Awesome beat drop!
Best Hardwell track, some progressive in it. Just amazing!
Should be the best! Awesome song with showtek
4
Call Me a Spaceman

Call me a spaceman must be second or third! This list is very inaccurate
Dis is my favourite... I don't get it... Dis should b at least in top 3...
Searching for this song in the first or third list but found it out in 17 people try this out before voting
For me.. This is the best hardwell song ever... Spaceman sounds better with lyrics... Long live hardwell and mitch crown...
5
Dare You
Awesome melody! Should be in the top three. The vocals sound as if sung by a Female
I think this track would be wear the crown.
Best of all hardwell's hits, it should be the number one, cause you don't just listen to the beats and the vocals, you feel it!
New song by him! Its great
6
Zero 76

Damn... Must be number 1...
It's a sick track. Why isn't it number 1?
Wow man awesome track.
He is the best
7
Never Say Goodbye

Awesome song with Dyro and Bright Lights
Good music with good vocals... (Y)
It's even better than spaceman and apollo
Yep it's better and should be in top 3
8
Cobra

One of his best for sure...
This is the first Hardwell Song I heard and really felt like I was out of my body in the arena of crowded Hardwell fans and HARDwell in front of me... This is sure to have this song in top 5
Hardwell rocks! Best ever
It is better than never say goodbye and dare you
9
Everybody is in the Place

Best Progressive House! You Must Listen to this Song! You are not Hardwell Fans If you never Listen this song!
I like this song because them get me so high
Makes me jump so much!
How is it so low?! It should be in the top five!
10
Nothing Can Hold Us Down

This song at 38! You guys must be kidding!
The best collab.. makes me want to fly...
Best hardwell song by far
Hardwell top song in nothing can gold us down I like it
The Contenders
11
Colors

Awesome songs Hardwell
Its awesome... Dude
The best song in hardwell's ulbum 'united we are'
The Song is So So Awesome That it can be Heard Ten time Constantly,Love You My bro,...
12
Young Again

This is the awesomeness of this song. From bottom of the list to 16th in just 3 days. It should be in at least top three!
This is the Hardwell's best song I've ever heard! It's like this song tells us a story of its own... It should be in the top 1 list! Come on guys!
This song should be in the top 5!
This is the best song! But I just know 3 of him haha - keyson
13
Three Triangles

Come on how can this be on 20 place?
This song is the whole reason why I am into edm today love dis song and always lifts my mood up, can hear it countless times and still won't get sick of it, love d part when throws all the beat in d end after d drop amd makes it completely chaotic.
14
Written In Reverse

My favourite song by hardwell
The lyrics touch my heart!
15
A Sky Full of Stars - Hardwell Remix
Awesome song one of his best! Really damn good music
Awesome melody! Just loved it
16
Arcadia

Wow what an amazing song! It keeps me dancing!
The beat play is amazing!
My God, Its almost Heaven
Best house track ever
17
Knock You Out (Hardwell Remix)
Loved ittt 1 of your best work hardwell
Your song is best hardwel.
This is dope!
Had to be on top5
18
Let Me Be Your Home

I can't explain it, it was very awesome music
The most underrated Hardwell track ever
19
Jumper
New 'BOMBASTIC' track... Hear & Vote it...
One, two, three GO! Amazing track! Must no1! -
A new released song.. it would in top ten in a few days! Bombastic
This is awesome especially the build towards the climax. It's the most played song on my Playlist so I don't get why it's not top 3
20
Alive (Hardwell Remix)

Better than original... it makes me feel alive.
This is any day better than the original
Its 1 of ba best
Hardwell really did a good job in remixing krewella's hit song! Much love
21
Countdown
Sounds too good..Deserves a better spot..
Starting beats are worst but the melody is best
Ever than any one
Great Collab with MAKJ
Full Support from me! (Deserve to be at top 10)
22
Follow Me

Please anyone listen to this it's amazing
Must listen to this
Its incredible
Best song
23
Animals

This is a Martin Garrix song, not Hardwell!
It is remix of Martin song and the remix is made by hardwell and Martin so it is in 17th number guys.. Don't angry with it...
The best currently on my playlist
Superb sound I like it
24
Dynamo

ITS A COMBO WITH LAIDBACK LUKE.. GREAT TRACK!
This track is super awesome... Should be in the top 10
25
Fifteen
One of his craziest drops
How is it no.15?! GIVE IT A TRY PEOPLE. MUST BE NO.3
26
Man With the Red Face (Hardwell Remix)
This is a real chillout...
27
Hardwell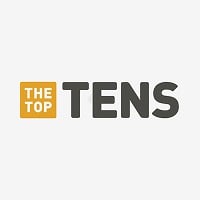 Robbert van de Corput, who performs under the stage name Hardwell, is a Dutch big room house and electro house DJ and music producer.
I like your songs so muchh
28
Eclipse

Best Hardwell song since Spaceman and Apollo
This should be in the top ten. One of the best Hardwell songs ever.. !
That's a great song!
Best hardwell song ever
29
Encoded

Volume on.. And it just lifts me up
I really don't understand why it's in the 9th place... :-(
True dance volume! Dance to hardwell's tunes
One of the best
30
Where Have You Been
Great mix by best DJ on the planet!
31
Off the Hook

Man I expected so much from this track seeing the 2 gods collaborating on it but hell its not even close to their own level
Pretty simple for the two of the world's biggest DJs but it's still surprisingly addicting!
Hardwell's signature intro... AVB's signature build.. And a crazy DROP to top it off!
By far one of the best EDM tracks ever!
32
Mad World
I think hardwell has shown what he can do in this song. It is a bit of a touching song. I love this song. It should get to number 1 When it is released. He works well with Jake Reese
This is my favourite song this should be number 1
I get goosebumps every time that I listen this track
The best songs from hardwell
33
Ping Pong

Splendid, I think it should be third after spaceman and apollo
Original song is by Armin Van Buuren by the way
Ping! Pong!
Amazing Progressive House!
Hardwell Remix is the best!
34
Echo

The new song from album United we are
It's just epic guys vote for it
Hardwells favorite my favorite
35
The World

This song have a great melody and so cool
This song has an unusual Caribbean vibe to it...
And is not one of those tracks where you just end up with a crazy-drop stuff! This is whatukeeps the club-tempo alive!
36
United We Are
An incredible progressive house track with both big room and trance elements! Get this to #1!
Are you kidding me?. this song is poorly rated on this list
This song is amazing. It definitely deserves a place in the top 10.
Best song of hardwell
37
Beta

Not downloading
38 This Is Freedom
39
Don't Let Me Down (Hardwell & Sephyx Remix)

This Good this remix should be in the top 3
40
Escape

It's a great song I think one of his best
This isn't a Hardwell track though...
Can't escapee from escape!
41
Move It 2 the Drum

I can't even believe its not in top ten, this is bull
Great track with Chuckie...
42
Kontiki

Deserves N0.2 spot..Great tune
Kontiki (with Hardwells 'student' Dannic) is, in my opinion, one of the best Hardwell songs. Try the Dyro remix of the song!
43
The Dance Floor Is Yours

44
Young Blood

One of the starting tracks of hardwell and he has done a mindblowing work with his mentor, the evergreen Tiësto
This track can't be missed and I promise you wont regret listening to it - jazzjazz
45
Area 51

Its different from other hardwell songs but its really cool
46
Party Till the Daylight

It is a BOMBASTIC and FANTASTIC trance I have ever heard before
This is the number 1 trance of hardwell, this chart is not appropriate, this should be in #1, one of the most craziest instruments are used
# (khatarnak)
47
Run Wild

48
Calavera

49
Survivors

Should be Higher up the list
That's very amazing song!
Ossam music I love it hardwell musics
50
Molotav

PSearch List