Canada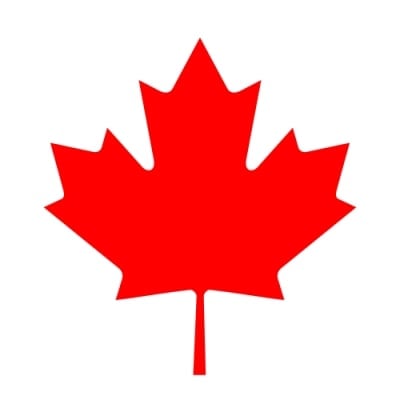 Found on wikimedia.org
Info
Canada is a country in North America that is next to the United States, and it's the 2nd largest country in the world (size is 9.985 million km²). This country has 10 provinces, and 3 territories. Canada became a dominion on July 1, 1867. Its 10 provinces are: Ontario, British Columbia, Quebec, Alberta, ...
read more
.
Comments
Top
Popular
Newest
Well, the best player in the world is from far Eastern Canada a place called Nova Scotia, Canada. I think every province in Canada contributes to it being the best Hockey Country in the World. People are saying if this, if that the USA would be better then Canada. You can't say that, because it's not. Canadas passion for hockey demolishes every other place in the world and nothing will ever change that. We care too much. Sidney Crosby, Jonathan Toews, Drew Doughty. That's all that really needs to be said. The best center, Sid. The best Defensive player, Drew Doughty. The best goalie in the world, Carey Price. That's almost every position you play in hockey and Canada has the best player in the world at each one of those spots. End of discussion. Watch the 2010 Winter Olympic Games Canada vs USA and in that game you can see what Canada is all about when it comes to hockey. I didn't even mention Connor McDavid who could very well end up being better them everybody when they look back at ...more
Laugh out loud only Canada and Russia should be mentioned as all USA players daddy's were former NHL players from Canada laugh out loud and the USA takes the losers from Canada that can't make team Canada laugh out loud USA is a tied two country in hockey with some good goalies
Let's face it - when you take the best from all hockey countries and put them in a tournament together no one can beat Canada. 3 of the last 5 men's ice hockey gold medals have gone to Canada (3x more golds than any other team in the tournament), with the last (2014) being a complete tournament domination (shutting out Sweden in the finals). The last 4 gold medals have gone to Canada on the women's side. Sorry, but until a team can win like Canada at the highest level, there is no reason to say Canada isn't number one. Facts beat opinions.
Best player? Who Canadian Wayne Gretzky, what country won the most Olympics? Canada. Canada destroyer in hockey won the 2010 Olympics against the U.S. and beat Russia to get into the finial. Lets go Canada you rock! :D
Canada is the best! Canada! We only have 26% of votes? We should have at least 99.9%! (The other 0.01% are trolls). And we also destroy everyone in No. of people in the NHL! Every person who picked a different country simply has to pick Canada instead.
Gretzky. Howe. Lemieux. Crosby. McDavid, etc etc. Need I say more?...Olympic champs more than any other, same for World champions and Juniors too. And if all that is not enough, the NHL is still mostly compromised of Canadian players. The Americans on this page need to get a grip and look past their own blind patriotism, they have become good at hockey, but not even close to the top in my opinion. Check your stats boys! Haha Russia would be the most deserving for second best.
canadians are so crazy about hockey especially in southern ontario that they will drool over any piece of leafs information we can get even though they have sucked for the longest time

Canada's history in intertwined with the sport, and it is the nation's passion. Some of the most famous and talented hockey players were -and are- from Canada. It's the country's passion and we put in a whole-hearted effort
We could dress 2 elite teams and if you let team Canada play all year like some of these of countries no one would come close to us. I think the playoffs prove that when most players are Canadian at the Stanley cup finals
Its Canada, hands down. There have been 11 best-on-best hockey tournaments at the senior level since 1976. Six Canada/World Cups and 5 Olympics. Canada has won 7 of these. One to USA, one to Sweden, one to Czech Republic, and one to Russia. The only real question is who is second best.
Canada could easily have 5 teams in the Olympics and all of them compete for Gold. That's how much depth we have. Europeans play on a larger ice surface and play a much less physical game. Real hockey is physical not lame Euro wimpy hockey. Everyone knows a physical team wins every time. For this reason the best players by far are Canadian...and USA in second as they too play a physical game.
We breathe hockey. Whenever someone mentions he word "hockey" everyone thinks of Canada. Over 60% of NHL players come from Canada, more than any other country, Canada invented hockey and the greatest hockey players of all time came from canada. ( Wayne Gretzky, Mario lemuex, Steve Yzerman, the list goes on)
Greatest players of all time. Orr, Gretzky, Howe, Lemieux, Richard, Messier, Yzerman. You can debate who is the best but one thing can't be denied... They are all Canadian. The best players have always come from Canada.
Canada is a country you certainly look up to in terms of ice hockey. It's very inspiring to watch you guys play, the way you skate and take care of the puck, and especially the way you shoots the puck directly on the goal instead of taking a detour behind the goal as we Swedes do.
TO many little leagues and weather advantage in Canada. They breed for hockey all the time.
Canada number one and for a the Russians out there we never get to get our best players to the World Cup because they have heart and determination and aren't scared to go in the corners in the Stanley cup playoffs. The Olympics are the only event that we send our actual all stars to and we've win 3 out of 5 times while your team has only gotten one bronze
Hockey is bigger in Canada than baseball in America. Americans just have no idea how huge it is up here. We always have been, and always will be the best hockey nation. If you have any doubt just watch the 1972 Summit Series between Canada and the USSR
The best playing hockey team... Long Live Canada!... May it Live Forever!... Laugh out loud... But it is true that it is the best! Vote!
Canada made hockey and everyone who lives in Canada is molded by it's impact, so it doesn't take a genius to figure out Canada is best, and most passionate about hockey.
Canada has won the overwhelming majority of all best vs best tournaments that have ever taken place, when Canada gets to ice its best possible teams at the senior level we all see what happens, in most recent history, 2002, 2010, 2014 Olympic Golds.
Best league in the world? NHL (Canadian/ American League but mostly Canadian players) Best player in history? Wayne Gretzky - Canadian, Best player Today? Choose between Crosby, Price and McDavid, All three Canadians. Most Olympic Gold Medals? Canada with 9, and the Russians/Soviets only come close (8) because Canada wasn't allowed to send our best players (NHL Professionals) until 1998, after which point the Russians have not won once. Before that the highest quality international tournament was the World Cup of Hockey (known as the Canada Cup until 1996) where Canada has won 6/8 championships dating back to 1976. In true best on best there has been no argument since the 72 summit series. Canada won that and never looked back. Even in the World Championships (to which we never send our best players because the Stanley Cup is far more important and prestigious) we have more medals (48) than any other country and are second in golds to Russia by only one (27-26). All this with out ...more
For Russians to think they are anywhere close to the same level as Canada is hilarious. As many people have said already. Canada could make 3 different teams for international tournaments and finish gold, silver and bronze.
Canada has really good defense and more passion. Plus, They won the World Cup which was very popular. The top Two Best players in the world was in Canada.1st Wayne Gretzky.2nd Sidney Crosby...Crosby was the one that scored for the World Cup so now he's very popular. Unfortunately Gretzky retired so we'll all wish him good luck. America is actually I think 2nd best team but well, I'm not thinking that I like America it's just- Nevermind, I live in Canada because,Vancouver. It's a good State and Province to live in. In the 2010 Olympics they had pretty good progress (They won the World Cup...) NHL 18 is coming out soon so I will check that out. -Tuesday,July 25 2017 CANADA IS THE BEST!
There may be many more US teams in the NHL, but that doesn't stop Canada from being the best overall hockey nation in the world. Besides, most of the players in the NHL are from the Great White North anyway.
Couldn't agree more that Canada is the best.. Why would America be number one? They would never be number one.. They would never be number 2 either.. Stick to football okay.. Leave this game to the real players..
Related Lists

Top Cities in Canada
Top 10 Best Rides at Canada's Wonderland
Top Ten Provinces In Canada

Best SEO Companies In Canada