DDPYoga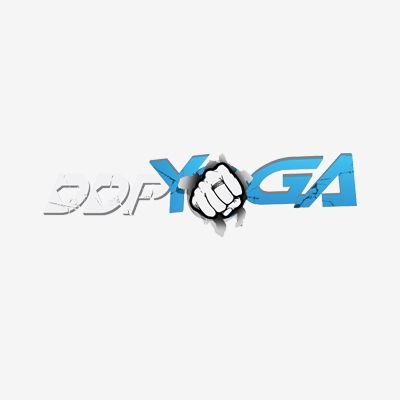 Uploaded by anonymous
Info
It is the mission of DDP YOGA to empower others to think beyond traditional limits, to find inspiration from adversity, and to become the most trusted fitness company on the planet!
Comments
Top
Popular
Newest
I did Insanity for years, but kept having to stop and restart due to frequent and recurring muscle/tissue injuries. Some of these injuries were caused by my poor flexibility. No matter how much I stretched or warmed up, my flexibility sucked. I switched to DDPYoga and found out I was not as physically strong as I thought. I also had multiple muscle imbalances where one side was stronger than the other. This occurred from the rapid movements in Insanity which did not teach me proper form or give me time to evaluate the movements I was doing. This caused the stronger muscles to overcompensate for the weaker ones. DDPYoga corrected all of those issues. The biggest difference I found was how I felt after the workouts. Insanity made me feel tired, DDPYoga made me feel energized. Insanity is a good program that can help you achieve your fitness goals, but won't help you if you are hurting. DDPYoga is better, it can heal your body.
I heard of DDPYOGA early on. As I focused on my mind, and health more I have been wanting to try this program even more. I have always beat my body up to the point where I am now 32 and have bone on bone in my knees at the worst level (4) and shrunk 2 inches in height, migraines...I could go on! I wanted to pursue wrestling a couple years ago and everyone told me I was crazy because of the damage already done. I wouldn't listen! I liked the challenge against myself and with each new move I became more confident in myself. I was reaching new heights, but new lows as my alcoholism took over. It's has been recommended from my neurologist and spiritual advisors that I try yoga. My best friend was married while I was in the early stages of fixing my head, and spirit. We lost touch and from across the country, DDPYOGA will bring us together. I will get out of bed and skype with my best friend while we get healthy with DDPYOGA together. Girl better get ready! I need this in my life. Thank ...more
Ddpyoga is the only exercise program that I all my years of working on my weight has helped me to Lose weight and inches, eat clean, develop a positive mental attitude for it and accountability through a wonderful net work of online support groups whether at their site or through their closed Facebook groups. These people have become my family and we not only cheer each other along the way it assist each other when we have fallen down. And during times of severe illness, these friends of mine are there for me for support and encouragement. I got way more than I expected when I sent away for this program. I expected some place that would take my money and not care about out individual progress and Dallas cares about each of our progress. I hope one day to go to one of his workshops! the best program ever!
I am in my 50's and had pretty much giving up on losing weight. I began doing DDPYoga, eating a more healthy diet and one day realized, "I can do this! " The videos and work out chart are very well done. They are designed to help people at what ever point in life they are, regardless of your current physical state. Whether you are just starting out and in bad shape (as was I), in moderate shape or all the way up to advanced health, this is a great workout. Dallas always encourages those participating to make the work out their own and to modify it how ever they feel comfortable and move on when they can. As of today I have lost just over 20 pounds and am half way to my goal! One of the happiest things for me, besides the weight loss is that my husband has now joined me in doing this! Thanks Dallas for making a program that is so inclusive and that really works!
DDPYOGA not only is the Best Workout Program on the Planet (doing the most effective moves with a minimal amount of space or equipment), but it also has the Best Support System on the Planet!

It is Proof Positive that you do not have to destroy your body or deprive yourself in order to rebuild it. It also eliminates the excuses as far as physical ability goes.
DDPYoga is a life changing and sometimes life saving program. It's really something to put in a good workout with DDPYoga and actually have more energy after than you did before you started. It has significantly increased my flexibility and makes my regular stretching routine much easier. My job as a Massage Therapist has been completely changed for the better because of DDPYoga. My wrist, elbow and shoulder joints have improved so much allowing me to use deeper, consistent pressure without any pain or soreness after. It has also helped me tone and build my muscular physique, in all areas but especially my hips and legs which can sometimes get ignored but they get a great workout with DDPYoga. Considering all the good things DDPYoga has done for me, it's kinda scary to think about where I would be without it. DDP was a great wrestler but he was put on this planet to bring the world DDPYoga. Give it a shot, it just might change your life
I've been boxing for three years, and needed a great cross-training program to complement my fitness and combat goals. DDPYoga does more than just give me an amazing workout. It helps my body to stay aligned, is aiding me in rehabbing a minor shoulder injury, and gives me an energy that leaves me focused and agile for the rest of my day, something that I've never felt from other programs. DDPYoga keeps you burning fat without burning muscle, and provides an amazing support community that will help you stay on track for your fitness goals.

I give it my highest recommendation.
I started DDPYOGA at age 33, when I was 50lbs overweight, a mom, and my knees were in constant pain being damaged from a mix of complete inactivity my entire life punctuated by short bouts of poor form using damaging home workout kits (with a step you used with weights). A physical therapist told me that if I attended biweekly intensive sessions (that left me with deep bruises along my thighs) for 1.5 yrs, I could "maybe" get to a point where I could run a mile... maybe. I quit the PT after 3 weeks because it was such torture, and I resigned to being fat, in chronic pain, and depressed for the rest of my life. I tried DDPYOGA as a last ditch effort and despite being negative in my mindset approaching it, I shed more weight than I originally set out to lose, and completed a full marathon and the Hustle Up the Hancock race in under that year-and-a-half my physical therapist predicted (without any knee pain). My life is completely turned around now, and I am a fitness ...more
I have been doing DDPYoga since January and cannot believe the changes in my flexibility, core strength and muscles in such a short period of time. This is not about finding your inner chi or any of that stuff, this is about empowering yourself. This program is for all levels of fitness, whether you are just starting out or a professional athlete. The DDPYoga app is mind blowing. I have never seen any other fitness app that does what this one does. From new live workouts, nutrition, and support to fitness tracker and so much more. There is no other workout that does what this does, and once you start you are addicted. It is literally life changing. - Whisper
DDPYoga is awesome! No hippy dippy sun worshipping here folks this is for regular people who want the benefits of yoga and the occasional swear word. This program is designed so that anyone can do it and starts with the very basics but also includes psycho workouts for the more experienced devotee. With most of the workouts being around 30 minutes it fits into my crazy life. The eating plan does not require purchasing expensive supplements or special foods. This program is sustainable for me! Did I mention it's fun? The new app provides live workouts, videos, and other cool tools. Check it out!
December 31, 2013 I was told I would never walk without the use of a cane and I had to wear tennis shoes or NON slip shoes. By the Grace of God my daughter found DDP. First God let her use it to heal herself and she had a seed planted to become an instructor. While she was training, in November 2014 I was her first student. All I can say, is my cane holds my curtains back! Tennis shoes are used for walking. Flip Flops or flats are my favorite shoes now! I lost 13 inches off my belly alone! I no longer take medication for the SEVERE GERD I had. I use the food program to fix that! I am so proud to say that DDP YOGA has taken me from a cane to walking on my own.

This is the only food and exercise program I have ever been able to do because of ALL My health problems.
Am I saying all my health problems are gone--Not in a heart beat. Because they are still there. BUT I have a balance center now. 90% of the time, I can do what I want with very little or no help. Before I started ...more
Since I was never a gym rat, I needed to find a workout I can look forward to doing. DDPYOGA is exactly that! I started this program at 45 years old, so I also needed something that wouldn't beat up my body. Here I am at 48 and still doing the workout.

The only thing better than the workout is the people! You have got to love the DDPYOGA support system. It keeps us all accountable and picks us up when we need a little kick.

Dallas is above and beyond when it comes to the creators of workout programs. He regularly reaches out personally to members of the crew. He cares as much as everyone else in the support group. I am thrilled with his program and happy to call Dallas a friend!
I have tried so many other workouts and usually after 5 minutes I had to stop because I could not handle. I felt like I am going to die, my heart rate would be almost 200, my breathing would be sounding asthmatic and I would feel like I was going to die. Not so with DDPYOGA.
DDP emphasizes to OWN your workout. He shows you how to adapt the moves for you and constantly stresses keeping your heart rate in the zone, and even tells you what to do to get it there. It's a workout for people of any age and in any physical shape.. The testimonies are from real people who have been right where you are. The DDPYOGA community is the most awesome one on the planet. Everyone is always encouraging each other and never judges. Everyone celebrates your successes with you and is there to cheer you on when you feel yourself slipping.
I started DDPYOGA because a friend told me that I should try it, just because I said I wanted to do something that wasn't too hard for me. I lost 85 pounds the first year, but that was not the biggest benefit. I felt so much better and I gained confidence. The best part about this workout is that anyone can do it. There are so many modifications. I was able to stick with this no matter what was happening in my life. I can take the workout anywhere. It is definitely the top workout in my book. Anyone can do it, regardless of age or physical fitness.
This program is a great combination of yoga, dynamic resistance, and strength building. And that is just the tip of the iceberg. The community around this program is fantastic. People share not only their success, but also the problems they are having and no one judges. The support that is shown with DDPYOGA is greater than anywhere I have tried before. The workouts are great, the support and encouragement is amazing!
This is by far the most accessible program ever made. My wife is a fitness coach for a very popular direct marketing fitness company and I've tried virtually every workout in their online library and nothing they have touches this. It's important to know that I have 4 herniated discs in my lower lumbar, congenital spinal stenosis and arthritis in my lumbar back and my right SI joint. I can't jump and often need a chair to help with some of the moves because of my back pain. Within 3 days of starting DDPY I noticed less pain in my back (my muscles were feeling it though! ) After three weeks I no longer needed the chair! My "after" picture is still under construction, but I finally have a blueprint that I know I can follow. Now, DDP is crystal clear on his preference of diet and I'm still working on that part (that's the last giant I need to conquer! ) I just had to comment on how much this program has meant to me.
I find this program incredibly empowering especially for a relative beginner (female) at age 40. I have some extra weight to lose and injuries to heal after a serious car accident last year. Mentally, I feel better than I have in 15 years with my relationship to exercise and body health...not something I expected. I feel like this program can be life changing if you want it. I have the app and it has all levels of workouts. You can use a Bluetooth heart rate monitor to help guide your workouts. Really glad I found this program after being discharged from physical therapy. I really needed it!
DDPYoga has been a part of my life since childhood. I have been blessed with this life changing program that I have watched progress into the phenomenally healing fitness program. DDPYoga has brought life to so many that had lost hope in themselves. DDPYoga has given new opportunities to thousands of warriors who believe in the amazing system. Dallas and his amazing team empower the fittest of folks all the way to those who have never tried his program to jump on the band wagon, change their life for the best, and FEEL THE BANG!
For anybody of any fitness level, simply put, life-changing! The presentation of the workouts keeps it simple, fun and challenging. As Dallas frequently remarks, "There's always some place else to go! " You will notice improved strength, flexibility and weight/inches loss within the first two weeks! Also comes with a thorough meal plan and workout journal. And of course, if you're a wrestling fan, you'll love hearing Diamond Dallas Page powering you through your workout! BANG!
In years of lifting weights I could only pack some pounds up or keep my weight as it was. Same clothes from 18 years old to 28. And I would not list the myriad of injuries that made every night more difficult to sleep, except by rest days.

I got a chronic kidney disease derived from lithiasis. Had to swallow every pill around, surgery to cut some scars, migraines, lack of energy and urethritis. Electroshock therapy could reduce these symptoms, but nothing could raise my decreasing vitality. I went through every journey sleeping and feeling like hell.

I combined my Vinyasa Yoga workout with the Diamond Dozen in August 2015. Could stand tall all day long. Finally, in December my disks of DDP Yoga arrived. Hell of a change! I'm three sizes leaner (my girth from age 16), have more energy than in my teen years and now got from being in a bed to work and study again like any common person.

DDP Yoga changes your life, but most important, gives you a positive outlook in ...more
I've been with the program for over 3 years. It's changed my life in many different ways. I fell in love with it because I needed a workout that I could do at home and heal, not hurt, my body. Other programs seemed to extreme and I would hear about people hurting themselves doing them. When I came on board Dallas and the community took me in. Within 6 months I dropped 50lbs and for the first time in my life was eating real food. I stepped up my DDP Yoga game and became a level 1 certified instructor with DDP Yoga. I love that this program has such a great community that comes along with it to support each others. The new app is ahead of its time and really cool that they have live workouts all the time to follow along with as well as the older workouts. This is the ultimate workout program that anyone can do and see results as long as they put the work in.
This is my story.. After a lifetime in martial arts and working on concrete, it all began taking its toll on my body. I have broken all of his toes (most more than once), broken my right ankle, left knee twice which required surgery both times, torn medial right meniscus, several broken fingers, two boxer breaks, a near compound fracture of the right radius and ulna resulting in limited range of motion, an arthritic elbow with limited range of motion, both AC joints broken, a dislocated jaw and advanced degenerative disc disease in my neck, upper back and lower back. I was in constant pain from a tracking issue in his knee and back issues.

With all this, I began his journey into DDP Yoga as a desperate last measure to try and reclaim my life. Within 6 months I dropped down to 270lbs, I'm nearly pain free and from that point I joined the DDP Yoga certification program. After facing several new obstacles and some trying times I was able to complete the Level One DDP Yoga ...more
DDPYoga worked for me when nothing else did. I couldn't manage my eating habits or weight until I found DDPYoga. The nagging back pain I had for three years vanished inside of two weeks. Working out was a pain in the ass, but DDPYoga never felt like work. It's community is inspirational, friendly, and beyond helpful in keeping me on the straight an narrow. I cannot recommend anything to anyone more than this. It isn't just a workout, it's a mindset, a way of life.
55 years young and have been doing DDPYoga for 3 years. I am in fantastic shape, feel fabulous, no creaks, no groaning parts. This program is a life changer for sure! There is NO impact and no limit to the amount you can modify. No matter how much you modify, if you do the workouts, you will be stronger, build muscle, build support for your body and be much healthier. The new DDPYOGA NOW app is also a game changer, with new workouts being added all the time, as well as other content. DDP is amazing, providing guidance and support to everyone who reaches out to him. This guy is the real deal, and so is this amazing program!
Amazing workout with zero impact on your joints while still getting a good calorie burn and building muscle while improving balance and flexibility.