Best Home Field Advantage in Sports
Tough enough to win on road, tougher to win in these venues.

1 Qwest Field - Seattle, WA

Crowd Noise originated in old Kingdome. If Kingdome was still around..would be here too. - powercat2007

With Russell Wilson undefeated here, the Seahawks are very good at CenturyLink

2 Anfield - Liverpool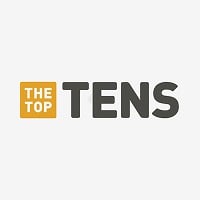 Anfield is a football stadium in Anfield, Liverpool, England which has a seating capacity of 54,074 making it the sixth largest football stadium in England. It has been the home of Liverpool F.C. since their formation in 1892.
Its not just a home ground for any Liverpudlian, its more to a shrine, biggest dream for any Liverpool fans to go to Anfield & sung "You'll Never Walk Alone" at the Kop.
Fortress Anfield. Hear The Kop. More History Than Any Other Team
3
Lambeau Field - Green Bay, WI
Just face it, no one can win against a team with a stadium filled with cheeseheads.

Except for the giants of course...

Packers are going all the way next year. It had to be like this so the pats could get their perfect season, that's all.
only lost two playoff games there amazing you have to go there I did - olhrocks
The frozen tundra of Lambeau Field. The Fenway Park of the NFL. - powercat2007
The NFL's answer to Wrigley Feild. - mikeman317
4
Tiger Stadium - Baton Rouge, LA
There is NOTHING like a Saturday night in Death Valley. - powercat2007
5
Arrowhead Stadium - Kansas City, MO
Haha, a k-state fan... Biased a little. I am too and I still think that Arrowhead is the loudest whether the Chiefs are 3-13 or 12-4. The fan support makes it so awesome and makes it so difficult to play here.
80000 fans and a decibal level at 120. Tough place to play. - powercat2007
THE loudest stadium in all of sports
6
Allen Fieldhouse - University of Kansas
Statistically, this IS the greatest home field advantage in all of sports. From Wikipedia "KU's current record at Allen Fieldhouse, as of March 18, 2013, is 699-108. Since 1994, the Jayhawks have gone 263-14. Since 2007, they have gone 107-2, making Allen Fieldhouse the statistically greatest home-court advantage in all of sports."
It's actually statistically proven so it's the only correct answer - Randomator
The best place to play on the earth
The record at home tells the tale.
7
Invesco Field - Denver, CO
There old stadium was so loud you couldn't hear the person sitting next to you no matter how well the team was playing
5280 ft above sea level and best record at home since 1980. Enough said. - powercat2007
8
Gillette Stadium - Foxbourogh, MA
In January-Pats are unbeatable there. - powercat2007
9 Wachovia Center - Philadelphia, PA
10
Giants Stadium - New Jersey
When that wind swirls in the Jersey swamps...trouble. - powercat2007
The Contenders
11
Williams Arena - Minneapolis, MN
The Gophs can't lose in the Barn
12
Orange Bowl - Miami, FL
Too bad the U is moving to Dolphin Stadium in 2008. Imposing place to be the road team even when Dolphins were there. - powercat2007
13
Horseshoe - Ohio State
Go Ohio state
14
Soldier Field - Chicago, IL
When you're playing in Chicago in the Bear weather in the rain and snow against that always fierce Bears defense you're in for some trouble, and a loss! - crazyeyes56
A field dedicated to the soldiers of America. It gets PRETTY intense. Especially When Hester runs one back! - walter34
15
Celtic Park - Celtic FC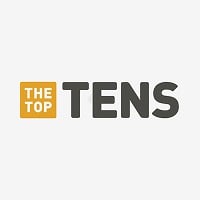 Celtic Park is a football stadium in the Parkhead area of Glasgow, and is the home ground of Celtic Football Club.
The best home record in europe only 2 defeats ever and both to the best team in the world Barcelona
16
Fenway - Boston Red Sox
This is how the conversation should have went,

"Why don't we make left field like 37 feet tall? "

"You're retarded. " - danajs24
Notice how many lefty hitters boston drafts smack off the wall on what would have been an easy pop up play double after double after double. Also pop ups are now a homerun.
17
Monster Park - San Francisco, CA
The temp could be 95 degrees in downtown SF but would be 32 degrees at the Stick. - powercat2007
18
Stamford Bridge London (Chelsea)
not beaten at home in the league in 3 years
19 Cameron Indoor Stadium - Duke Blue Devils
20
Busch Stadium - St Louis, MO
Best homefield in baseball. 1987 and 2006 World Series proved that. - powercat2007
21 United Center - Chicago IL
22 Rajko Mitić Stadium - Red Star Belgrade
23
Highbury - London
Okay most of it has been teared down but every team in the country panicked when they had to play Arsenal at home. It's even the centre of the untouchables season not a loss in sight! - Chimpchomp
24
U.S. Airways Center - Phoenix, AZ
Suns Fans are rowdy during playoff time. Loudest arena in the Western Conference apart from the Staples Center.
25 Franklin's Gardens - Northampton
26
Kauffman Stadium - Kansas City, Missouri
After winning the 2015 world series this place has been a nightmare for opposing batters clearly being a pitchers field. The only problem is that that sucks but the Royals have adapted to play inside the park which is what makes this home field advantage so great.
27 Etihad Stadium - Manchester
28 Camp Nou - Barcelona
BAdd New Item