Google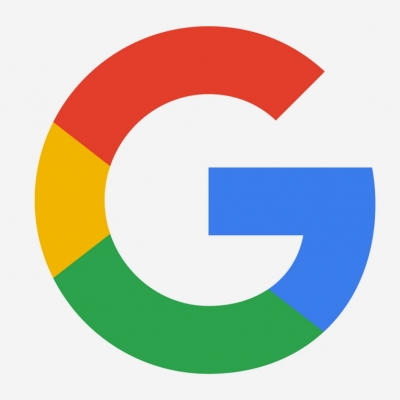 Found on wired.com
Info
Google is an American multinational technology company specializing in Internet-related services and products. These include online advertising technologies, search, cloud computing, and software.
Comments
Top
Popular
Newest
I am leaving Yahoo for Google. I have had enough of their garbage
I am done with Yahoo. Their liberal bias and manipulation of the news was so blatant in this election. I hope they end up like their stock going straight down
I vote Google because its simple and easy. Whenever I can't find the answers to I just go back to my home page and I search the question, website, topic, subject or the key word. A perfect home page for your family or starters. Add Google as your home page now! Information comes out your finger tips. Best home page ever! Go GOOGLE!
Remember when Microsoft was making the internet and computing miserable for us all? Now we have Google, which is way worse than Microsoft ever was. Don't use their site or their browser. The don't respect your privacy, and their ads are destroying page load times. They need to go.
I loved Google, but in the past few months they have become invasive and I am now considering moving my e-mail and home page away to someone else.

Google, think about your customers, profit is good but it should be weighted with also serving your customers.

What happened to the Google we loved?
I tried Google, no news, weather, nothing much at fingertips, just for "searching".
Every other home page I've had went along great than BAM they change everything. Love this site! So far they only make small improvements at a time. Thank you from myself and others that have enough trouble with changes. Remembering isn't easy as you get older.
Google home page sucks. How do you get rid on the "make Google the primary search" nag.
Google has always been the best search engine to find a-lot of ideas. You can also change the background to.
Was a very good site. I used it for both work and home. Now? Completely useless. Who was the genius that came up with the idea of a "new and improved" site? They should be fired.
Google is WAY too biased with their left wing ideas, I DO NOT support people who are so deluded they can't figure out if they are a male or female. I have a clue for them; look in your underwear!
Great starting point. Google is literally the start of the web. You can find anything you need! So why not start there?
If they just gave and didn't take, keep, harvest, sell all my info, I'd probably use them. As it is, say proxy! When you Google.
It's a quick and easy way of searching for something right away. I love Google 100% and would probably get the Pixel phone if I wasn't broke and it wasn't so new.
I don't like the new google page. They took away snapshot of stock index. It was perfectly fine before they tried to "improve" it.
What more could you want? It literally has everything you want. Even if you don't know how to spell, it does that for you.
Google is just amazing! I love it. It is easy to use. It has different themes that change from time to time. Google is the best homepage.
This site is the most easiest way of searching anything and everything. This is the best home page. It is all in one website. I recommend this website to all.
Epic! I love this website1 I use it to search for everything! It is my homepage, and it will always be my homepage! GO Google! Easy, reliable and recognisable. Used it for ages and not planning to change anytime soon. A perfect starting point for any web user. Best homepage you can ever have. Everything is at your fingertips. It is a super homepage we can do everything with Google we can explore whole internet I like it very much!
I've used it for years - all my stuff in one place - but no its going away?
Love Google Home Page, I have been using Google for years.I give Google home page 10 stars!
Its all ads all the time now. I'm dropping it as my home page
I really like this as a home page
It's name is correct, Best Home Page Ever, thanks gary
Perfectly simple, yet entirely complicated when one considers Google's entire range of products. 10/10!